Governor Focus 2023
23 May – Kia Oval, London

A conference dedicated to NHS governors
Our national Governor Focus conference is the leading free event for NHS governors. This year's event took place on Tuesday 23 May at the Kia Oval in London.
The event provided a bespoke opportunity for governors to network with their peers from across the country and learn from colleagues and sector leaders on issues and developments within the sector directly affecting their role.
why attend governor focus conference?
The Governor Focus conference is a unique event aimed specifically at NHS governors, giving them the chance to explore developments in the health and social care sector, examining issues more directly affecting the governor role.
96% of previous attendees scored the conference as excellent or very good and 99% of governors would recommend this event.
Governors had the opportunity to:
share, learn, and develop their knowledge to better prepare for the future
network with governor peers in person for the first time since 2019
hear from expert speakers who were committed to maximising the governor role
learn from their colleagues through the governor showcase.  
Follow the hashtag #GovernorFocus to find out what happened on the day.
Programme
---
Registration, refreshments, and showcase
Welcome and introduction
Sir Ron Kerr will welcome delegates to our first face-to-face Governor Focus conference since 2019.
Setting the scene – a national policy update
Sir Julian Hartley will provide an overview of the key issues facing the provider sector, with a particular emphasis on those areas of greatest concern to councils of governors.
Download the presentation slides.
Refreshments, networking and showcase viewing
Refreshments, networking and showcase viewing
The showcase viewing will provide a bespoke opportunity for trusts to network with delegates and share examples of best practice. We will be joined by:
Cumbria, Northumberland, Tyne and Wear NHS Foundation Trust
East London NHS Foundation Trust
Liverpool Heart and Chest Hospital NHS Foundation Trust
Sherwood Forest Hospitals NHS Foundation Trust
South Central Ambulance Service NHS Foundation Trust
Warrington and Holton Teaching Hospitals NHS Foundation Trust
Diversity, inclusion and health inequalities: The role of governors
Based on our conversations with trust leaders, NHS Providers believe three key elements are needed for more meaningful change:
Encouraging hearts and minds change by building personal awareness and understanding of racism within the NHS.

Giving leaders confidence and capability to act through examples and actionable insights.

Sharing evidence-based approaches and data that embed accountability at board.
Run as a facilitated conversation to enable as much time for questions and answers as possible, our expert panel will kick-start the session responding to some frequently asked questions on this before opening the floor to your queries. Topics will likely include holding to account in relation to improving workforce and council diversity, the governor role in NED recruitment, engaging with seldom heard communities and reducing health inequalities. Roundtable discussions to enable peer learning will follow, where you can talk about key challenges and what's working well in relation to the issues you've heard. 
Chair
Jit Jethwa
Speakers
Anita Day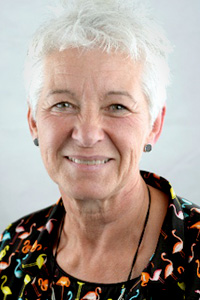 Ingrid Barker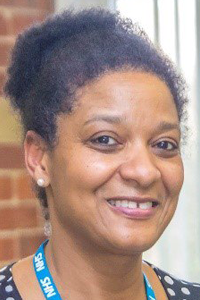 Pamela Shaw
Roundtable discussion
Governors will be invited to discuss topical issues.
Lunch, networking and showcase viewing
Lunch, networking and showcase viewing
The showcase viewing will provide a bespoke opportunity for trusts to network with delegates and share examples of best practice. We will be joined by:
Cumbria, Northumberland, Tyne and Wear NHS Foundation Trust
East London NHS Foundation Trust
Liverpool Heart and Chest Hospital NHS Foundation Trust
Sherwood Forest Hospitals NHS Foundation Trust
South Central Ambulance Service NHS Foundation Trust
Warrington and Holton Teaching Hospitals NHS Foundation Trust
The governor role in a sustained crisis
Governors will not need us to tell you that services and foundation trusts are under huge pressure: concerns about possible patient harm are very real. Our workforces are exhausted, unwell and feel unvalued; foundation trust boards are under pressure to reduce waits for care while their organisations lack funds and patient demand remains high.
Trusts are working incredibly hard to find ways to continue to provide good care nonetheless, but governors and their boards will be seeing targets missed and perhaps metrics in decline month on month. Our panel will discuss the following questions: 
What is the role of the council in such times?

How can governors be good critical friends to their boards?

How should you evaluate the performance of the board in this environment?

We hope this session will help you be the best governor you can be in these challenging times. A roundtable session where you can discuss the issues raised with your peers will follow the plenary. 
Chair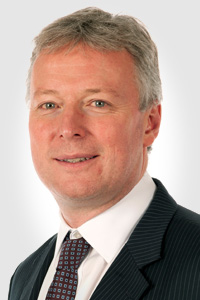 John Adler
Speaker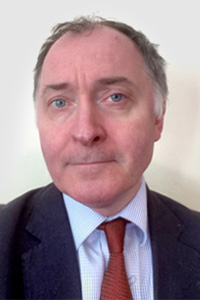 Dr Patrick Fraher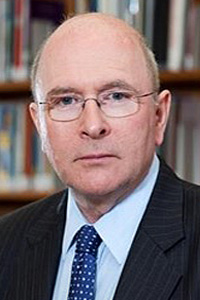 Niall Dickson
Dal Babu
Roundtable discussion
Governors will be invited to discuss topical issues.
Closing remarks
Sir Ron Kerr delivers closing remarks for Governor Focus conference 2023. 
Speakers 
Anita Day
Chair
Worcestershire Acute Hospitals NHS Trust
Chair of Worcestershire Acute Hospitals NHS Trust, Anita is a Chartered Accountant, executive facilitator & coach with an international culture transformation & talent strategy background, and UK board experience in the private, public and third sectors. Her last corporate role was as Europe-wide Culture Transformation Leader for IBM Global Business Services, where she led on organisational optimisation, culture transformation and talent, diversity & inclusion strategy. Her previous NHS experience includes stints at Nottingham University Hospitals NHS Trust and Dudley ICP.
Dal Babu
Chair and Non-Executive Director
The Seacole Group (the national network for Black, Asian and Minority Ethnic NHS NEDs) and Camden and Islington NHS Foundation Trust
Dal served for over 30 years in the Metropolitan Police and is the former Borough Commander of the London Borough of Harrow. He was the first Chair of the National Association of Muslim Police. He has extensive board level experience in policing, international development, sport bodies, community safety, child and adult safeguarding. Dal is the Chair of The Seacole Group, an organisation that represents Black and Asian NHS Non-Executive Directors. In 2010, Dal was awarded an OBE for his services to the police and communities. He is a trustee for the Attigo School Academy, Artichoke Arts Charity, Quentin Blake Centre, Comedy School and Designated Safeguarding Lead for Middlesex County Cricket Club.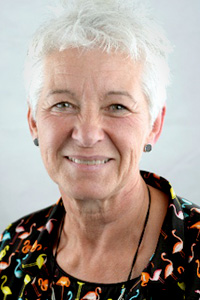 Ingrid Barker
Chair
Gloucestershire Health and Care NHS Foundation Trust
Ingrid has been the Chair of Gloucestershire Health and Care NHS Foundation Trust since October 2019, having been the Joint Chair for Gloucestershire Care Services NHS Trust and ²gether NHS Foundation Trust since January 2018. Prior to this she was the Chair of Gloucestershire Care Services NHS Trust since April 2011 and previously a Non-Executive Director on the Board of NHS Gloucestershire for five years.
Jit Jethwa
Associate Trainer and Facilitator
i3 Consultancy
Jit is an experienced assessment professional and certified Integral Development Coach. His assessment experience spans 23 years and he has supported organisations in the public, private, education and not-for-profit sectors. He is qualified at BPS Level A and BPS Level B and in addition is certified to use a range psychometric tools. He has been an Independent Panel Member for The Appointments Commission and has supported a number Board Appointments in the NHS and other central government departments. He is currently an Associate Trainer for NHS Providers. One of the Programmes he facilitates is 'The Governor Role in Non-Executive Appointments'. Jit is particularly passionate about continuous learning and development and Equality, Diversity and Inclusion issues.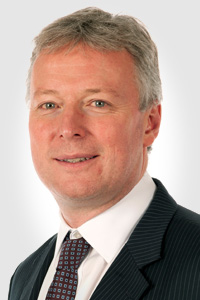 John Adler
Public Governor
Sheffield Children's NHS Foundation Trust and member of the Governor Advisory Committee, NHS Providers
John is a Public Governor at Sheffield Children's NHS Foundation Trust, an integrated provider of acute, community and mental health services. John is a member of the Recruitment and Remuneration Committee and the governor observer on the Quality Committee. John also chairs the Governor Advisory Committee of NHS Providers. Prior to retiring, John was a senior NHS manager, including three Chief Executive roles. He took a particular interest in quality improvement, staff engagement and major capital redevelopment.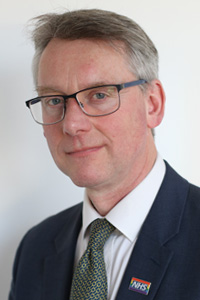 Sir Julian Hartley
Chief Executive
NHS Providers
Sir Julian joined NHS Providers as chief executive in February 2023, having been chief executive of Leeds Teaching Hospitals since 2013. NHS Providers is the membership organisation for the NHS hospital, mental health, community and ambulance services that treat patients and service users in the NHS. We help those NHS foundation trusts and trusts to deliver high-quality, patient-focused care by enabling them to learn from each other, acting as their public voice and helping shape the system in which they operate. NHS Providers has all trusts in England in voluntary membership, collectively accounting for £104bn of annual expenditure and employ 1.4 million staff.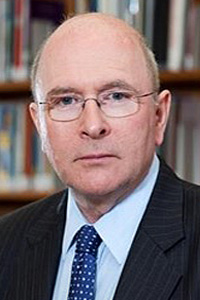 Niall Dickson
Chair
East Kent Hospitals University NHS Foundation Trust
Niall was appointed chairman of East Kent Hospitals University Foundation Trust in April 2021. Between 2004 and 2021 he served as chief executive of the King's Fund, Chief Executive and Registrar of the General Medical Council and Chief Executive of the NHS Confederation. He was chair of the International Association of Medical Regulatory Authorities (IAMRA) from 2014 to 2016 and was elected to the Council of the International Hospital Federation representing the UK from 2017 to 2020. He was the editor of the Nursing Times from 1983 to 1988 when he joined the BBC for nearly 16 years as a broadcaster, starting as a health correspondent and progressing to social affairs editor. He was appointed Commander of the Order of the British Empire (CBE) in 2017 for services to patient safety.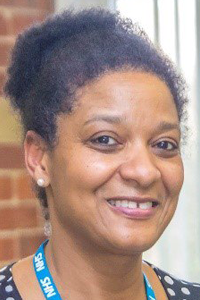 Pamela Shaw
Lead Nurse Workforce Resilience and Clinical Staff Governor
Bradford District Care NHS Foundation Trust
Pamela is clinical staff governor and is currently Lead Nurse Workforce Resilience. She utilises skills gained from her additional roles (Queens Nurse, Coach, Professional Nurse Advocate, Union Representative) to engage with others and to positively influence decisions. She is national nursing strategic group member, published author and national/international speaker.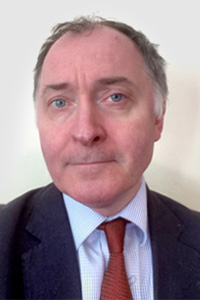 Dr Patrick Fraher
Assistant Director, Provider Policy
NHS England
Patrick joined Monitor in 2008 and has, over his time in the NHS, assessed applicant foundation trusts, overseen Foundation Trusts, developed oversight and governance frameworks and led on drafting the governance condition in the NHS provider licence. He has worked in and around the area of NHS provider policy for the past 10 years. Most recently he was involved in developing a range of governance tools for trusts and governors. He is currently working with a number of Provider Collaboratives.
Ron Kerr
Chair
NHS Providers
Sir Ron Kerr has spent all his career in the health and care sector and has been a chief executive at national, regional and local level for over 30 years, latterly as chief executive of Guy's and St Thomas' NHS Foundation Trust until 2015. He is currently independent chair of Healthier Together, the sustainability and transformation partnership (STP) for Bristol, North Somerset and South Gloucestershire and a board member of Genomics England Ltd. He is also a trustee of Guy's and St Thomas' Charity and King's College London. He was knighted for services to the NHS in 2011.
Governor showcase
The Governor Focus showcase was an opportunity for trusts to highlight the work undertaken by councils of governors across the country. Find out about our 2023 showcase winners below.
Frequently Asked Questions
System working – the basics and what it means for governors.
Introduction
The NHS doesn't stand still for very long in normal times, but the past few years have arguably been the most challenging for trusts in needing to adapt really quickly to the demands of the pandemic in the context of real-terms funding cuts, staffing crises and the move to 'system working'.
This advice hopes to:
address the questions governors are frequently asking us about system working
explain the key components of statutory Integrated Care Systems (ICSs)
start to discuss what these legislative changes may mean for trusts
reflect on what this means for foundation trust governors.
Governors may also wish to refer to our systems jargon buster.
We hope that this will not only be useful for individual governors and for councils, but also for chairs and company secretaries/governance leads who want advice to support their governors to understand more about what system working means.
The Health and Care Act 2022 places ICSs on a statutory footing from 1 July and enshrines in law collaboration and system working as the underpinning legislative framework for the NHS. The legislation is deliberately flexible in some ways about what this means for the organisations involved: some flexibility is welcome because it enables existing partnerships and collaborations to continue within the new legislative framework and for structures to be created based on what will work best locally, but it does leave room for interpretation for key stakeholders in the new systems. As the structures and processes are still being set up, there is not a single answer to lots of pertinent questions about how they will work: each system has a lot of leeway to set things up as it wishes. So this FAQs document sets out the basics of what we know right now. As structures and relationships (and outcomes/metrics) become clearer, we'll understand more about what's going on and will be able to share it with our members.
NHS England has produced an addendum to the guide to governors' statutory duties (currently out for consultation until 8 July 2022) that will cover some of the ways the Health and Care Act might affect how councils of governors carry out their responsibilities NB the addendum is not finalised at present but will be linked here once released.
What is a system in this context?
The Health and Care Act gives a statutory footing to 42 Integrated Care Systems (ICSs) across England.
Integrated care systems (ICSs) are partnerships of health and care organisations that come together to plan and deliver joined up services and to improve the health of people who live and work in their area.
They exist to achieve four aims:
improve outcomes in population health and healthcare
tackle inequalities in outcomes, experience and access
enhance productivity and value for money
help the NHS support broader social and economic development.
ICSs have evolved from the Sustainability and Transformation Partnerships (STPs) that existed across England prior to the Act but were not official bodies, so in many parts of England, a version of 'system working' has actually been in place for some time. During the COVID-19 pandemic, many governors will have seen their trust working closely with other health and care organisations to plan and deliver care. So again, system working itself isn't something new, rather the Act formalises the governance, resourcing, commissioning and other arrangements for collaboration in an attempt to ensure that it brings benefits to local populations.
What is an Integrated Care System?
The King's Fund has produced a helpful video explaining how the NHS will operate under the new Health and Care Act, including the role of ICSs. It's a good place to start: How does the NHS in England work and how is it changing? | The King's Fund (kingsfund.org.uk)
The King's Fund has also produced a helpful diagram of the new structures which can be found here.
Each ICS consists of an Integrated Care Board (ICB) and an Integrated Care Partnership (ICP).
The ICB takes on the functions previously performed by Clinical Commissioning Groups (CCGs). Each CCG's staff, assets and liabilities are transferred to the relevant ICB, and some of NHS England's commissioning functions will also be delegated to ICBs once they are well established. When ICBs are legally established (1 July 2022), CCGs will be abolished. The ICB is required to work with the trusts in the system to produce a five-year joint forward plan, which will meet the health needs of the local population.
The ICP is a joint committee of the ICB and local authorities (councils) that are wholly or partly in the ICS area. The ICP will be responsible for producing an integrated care strategy for the ICS area, which will cover the health, care and wellbeing needs of the local population. . Other partners on the ICP will be determined locally and may include social care or housing providers, for example, to contribute towards the wider population health aims.
One key area for the ICP will be to ensure that health care planning takes into account local authorities' joint strategic needs assessments (JSNAs). These are prepared by local authorities' health and wellbeing boards, and set out the current and future health and care needs of the local population. The ICP should revise its integrated care strategy based on changes to the JSNAs of the local authorities within the partnerships. The clear aim is to ensure knowledge of local needs held by local authorities informs health planning more effectively.
Who is on the Integrated Care Board?
ICBs are established in the Act as unitary boards. This means that all board members are collectively accountable for the performance of the ICB's functions.
The Act specifies that each ICB will consist of the following ten board members at a minimum (all appointed by the chair except where otherwise indicated below):
a chair (appointed by NHS England with the approval of the Secretary of State)
a chief executive (appointed by the chair with approval by NHS England)
at least three ordinary members.
Three executive directors:
Director of finance
Medical director
Director of nursing
At least two non-executive directors.
The ordinary members include at least three members who will bring knowledge and a perspective from their sectors (called partner members). These are nominated by and from within the categories below, all from within the ICB's area:
NHS trusts and foundation trusts
Primary medical services (general practice) providers
The local authorities responsible for providing social care.
In practice, many ICBs are appointing more people to their boards. For example, NHS West Yorkshire ICB has twenty-four members on its board, as they have chosen to include additional director positions, have more partner members than the minimum, included members representing each of the 'places' in the ICB, and included a local Healthwatch member as well as a member from the voluntary sector.
Decision-making with this number of people around a table (or virtually) will be challenging, however the intention to give a voice to a range of members is of course welcome. NHS Providers has a concern about the small number of independent Non-Executive Directors required on an ICB, because where NEDs are in such a minority it will be very difficult for them to scrutinise, challenge and support, and seek assurance effectively.
All members of the ICB must, like your trust board members, agree to abide by the Seven Principles of Public Life, also known as the Nolan Principles, and comply with the criteria of the 'fit and proper persons test'. There are several other exclusion criteria which are set out in the Act and in each ICB's constitution.
In addition, the Act specifies that one may not join the board if "considered by the person making the appointment as one which could reasonably be regarded as undermining the independence of the health service because of the candidate's involvement with the private healthcare sector or otherwise". This was introduced into the Act after some discussion to provide protection against members joining the ICB if they are felt to have too much personal or professional conflict of interest to act and be seen to act fairly for the benefit of patients in the ICS. The chair of the ICB makes this decision if required.
Who is part of the Integrated Care Partnership?
There are far fewer regulations around who can be part of the ICP than the ICB. The ICP is a joint committee of the ICB and all upper-tier local authorities that fall within the ICB's area. The partnership will include members appointed by the ICB and each relevant local authority, and it may set up its own procedures and appoint other members as it wishes. Given the breadth of the focus of the ICP, these are likely to be fairly inclusive groupings, drawing together not only NHS providers and local authorities, but also voluntary and community organisations delivering services in the area, social care providers, and experts in public health.
In preparing its strategy, the ICP is expected to take local needs into account and specifically "must involve the local Healthwatch and people who live or work in the integrated care partnership's area" so one might expect local representatives fulfilling this function to be part of the ICP.
What are the requirements in relation to patient/public involvement in an ICS?
The new Act states that the ICB's constitution must include provision about the arrangements to be made for discharging its functions around public involvement and consultation as were required of Clinical Commissioning Groups under the 2012 Act, i.e. to involve patients and the public in planning commissioning arrangements, and in considering proposals for changes in commissioning if the way health services are delivered would be affected.
All ICSs are required to develop an engagement strategy setting out their plans. As we have seen above, some ICBs are choosing to include public and patient representatives as board members. Others are establishing other structures to ensure local residents' voices are heard and included when plans are being made.
In addition, as noted in the section above, the ICP must involve local Healthwatch and local people in developing its strategy, so again, this expectation is clearly set. What is not prescribed is how the ICP should do this, so various structures will no doubt be emerging based on local preferences, including some which seek to involve governors.
ICSs are developing the way they engage and consult with local communities.
You can find several examples of ICSs engagement plans here:
How do NHS Foundation Trusts interact with the ICS?
There are several ways in which your trust may interact with the ICS.
Trusts within an ICS footprint will be expected to help deliver the objectives set by the ICS. To do this, ICBs and ICPs will need to ensure there are effective mechanisms to involve trusts in developing their strategies, plans and objectives, so that they are owned by those expected to deliver them, and to set up effective communication and engagement methods to support and discuss progress with providers.
NHS England retains regional teams within the new system structures, and they will also likely play a role in working with providers to ensure they understand and are able to contribute to the system's objectives. It's worth noting that depending on your trust's footprint and how much partnership working your trust already does, additional senior management time and effort may need to be put into working more closely with the ICS(s), in provider collaboratives/place-based partnerships and with wider system partners.
As noted above, Integrated Care Boards will have representatives from some providers sitting on them. The legislation requires an ICB to have at least three 'ordinary members' who will bring knowledge and perspective from their sectors. These are known as partner members and include at least one member nominated by NHS trusts and foundation trusts who provide services within the ICB's area. So, your trust – or a neighbouring trust - may have been nominated and selected to have a seat on the ICB itself. The nominated trust should act in the interests of the ICB and the wider system, not represent the interests of their own trust nor their sector.  
The ICB will be the main local commissioner for NHS services.  The ICB will also set up partnership structures to do the detailed planning and arrange delivery of better integrated services at more local levels called 'place' level (which tends to match local authority boundaries or patient flows into hospital or other footprints that make sense locally) and 'neighbourhood' level (smaller delivery footprints that often match primary care networks of GPs).
All acute and mental health trusts are required to be part of at least one provider collaborative – that is, to establish a formal arrangement with other provider organisations at system or multi-ICS level to maximise the efficiencies of working at scale, such as ensuring service resilience or tackling unwarranted variation. Ambulance and community trusts will be part of such collaboratives where it makes sense for them to do so. These collaborative arrangements will play an important role in many systems as the delivery arm of the ICB, such as collectively tackling the backlogs of care.
ICBs may delegate some of their funding to places or provider collaboratives. In time, place budgets may be aligned or pooled with elements of local authority budgets to support more joined-up planning of health and care services. The legislation allows approaches like this option - and the government is encouraging this direction of travel - but it will be for ICBs and local authorities to agree these approaches locally and work through the operational detail.
What benefits should patients expect to see?
As partnership and joint working arrangements have been in place for some time – before the Act gave ICSs statutory footing – there are already examples from ICSs about the difference they believe they are making for patients. Some are linked below:
Systems are aiming to enable better joined-up planning and delivery of care, give patients better experience and health and care outcomes, as well as addressing health inequalities and making improvements to population health.
Having a system-wide strategy and plan, which applies to the many players in the health and care system , aims to deliver better joined up, personalised and preventative care for people and communities. While we know that NHS health care is delivered by a number of different providers and across varying population footprints; as a patient, one would ideally experience the NHS as a single service, delivering joined-up care to meet the full range of patients' physical and mental health needs.  Feedback from patients remains that there is too much duplication in the system ("I have to tell my story over and over again to different people") and that the boundaries between different services detract from their experience of good care. While progress has been made with the introduction of shared patient records in some areas, a plan to join the dots should be better for patients.
In addition, money continues to be very tight in the NHS as it emerges from the longest and deepest financial squeeze in its history. To be more specific:
The average annual increase in funding for healthcare between 1949/50 and 2019/20 was 3.7%. However, between 2009/10 and 2019/20, the average real-terms growth in the UK government's health spending was 1.6% - lower than any other decade since the NHS was founded in 1948.[1]
More joined-up planning should enable the best possible use of resources at just the time the NHS is most under-resourced. In addition, the social care system remains significantly underfunded and unable to meet the care needs of the population. Recent government reforms (such as the cap on lifetime care costs) are only the starting point in creating the future care system we need. System planning should therefore mean that scarce health and care resources can be targeted where they will do the most good, such as tackling historic inequities, and patient pathways.
Trusts have welcomed the shift away from competition to collaboration in the new Health and Care Act, and indeed many trusts are already collaborating or acting in partnerships of one kind or another, as they recognise the potential benefits to this way of working for local populations. Whether the systems can achieve the full benefits is yet to be seen.
[1] NHS Providers NHS Reality Check, June 2022 (p.6) nhs-providers-reality-check-report.pdf (nhsproviders.org)
Does the role of a governor change because of ICSs?
The statutory role of the council of governors has not been changed by the Health and Care Act 2022. So, your role and responsibilities as part of a Council of Governors remain the same as they were prior to the establishment of ICSs.
In the context of system working and collaboration, it's important for governors to remember the following:
Holding the non-executives to account for the performance of the board
The legislative changes mean that system-working and collaboration become part and parcel of your trust's role and responsibilities: the performance of your board should now be evaluated in terms of the trust's contribution to delivering the objectives of any ICS it is part of, as well as through its organisational performance in terms of the measures you will be used to seeing from your trust (such as financial performance, quality of care, workforce measures etc). Your trust's regulators (NHS England and the CQC) will now assess the trust's performance according to these factors including collaboration within the system(s) of which your trust is part.
Crucially, to perform your role in holding the NEDs to account for the performance of the board, governors should continue to seek information and assurance from their own board about its performance in relation to the system(s), not from the ICS itself. The Act and guidance create no statutory relationship between governors or councils and ICSs.
So, when assessing the performance of the board, councils of governors should be seeking assurance that the board is contributing to delivering system priorities effectively, via interactions with the NEDs or other board members. You will most likely do this in the same ways that you already hold the trust's NEDs to account for the performance of the board. The legislation does not change the existing role and responsibilities of boards of directors as we move to formal system working – it does add additional duties around the 'triple aim', climate change and a duty to cooperate. Governors' and councils' roles and responsibilities do not change.
Representing the interests of members and the public at large
Governors have always been expected to represent the interests of the public beyond those in the constituency in which they were elected, and so again, this shouldn't mean a huge amount of change for governors.
The (currently draft) addendum to the guide for governors on your statutory duties (Link: NHS England » Draft Addendum to your statutory duties – reference guide for NHS foundation trust governors) explicitly notes that governors should now consider 'the public at large' as meaning everyone in your ICS (or ICSs). This should mean little change for most governors, for two reasons.
Many trusts already have a 'rest of England' constituency, and many providers, for example ambulance services, have constituency boundaries which likely already encompass a much broader geography than most, for example, acute trusts. So, you will be used to 'representing the interests' of people in a broad geography.
While in some trusts governors are invited to canvass the opinions of patients, members and the public about services or other issues, this is not necessary nor essential in order to represent the interests of the public. Governors are, by virtue of being members of the public, staff or stakeholder organisations, able to use their own knowledge and experience to ask questions and hold the board to account in the interests of the public and patients. Governors will wish to interact regularly with their members and the public across their ICS however governors should be holding their trust's board to account for ensuring that the views of patients and the public are understood and formally taken into account when making decisions that affect them.
Some governors have expressed frustration that there is no formal role for them in relation to ICSs. Of course, trusts are part of the ICS and governors of foundation trusts continue to have an important role to play to help ensure each foundation trust contributes to the system(s) it is part of. In this way, governors are of course undertaking their role within the ICS, albeit in relation to their own trust's part in that system.
In some emerging systems, governors are being brought together to understand what an ICS is, share perspectives, and discuss how they might support the ICS. Some ICSs are keen to involve governors in this way, and it makes sense in some areas for information about what the new structures mean to be shared with governors en masse. ICSs may be keen to work with governors because they are relatively well-informed about the NHS and can provide public and stakeholder perspectives that will be helpful to the ICS as it develops. This is entirely within the gift of your trust and ICS to set up, if governors are willing to participate. Governors will not however be acting in their formal capacity as a governor if they are participating in this way, but rather as a member of the public or stakeholder. It makes sense though for ICSs to seek to involve governors as part of their public engagement, particularly as they establish sustainable mechanisms for patient and public involvement in the longer term.
How can I understand whether my trust is working effectively as part of our system(s)?
Councils should discuss with their chair and/or company secretary how you will receive information from your trust about their performance within the system. There is no set template for providing this information, however it is likely that performance reports councils currently receive will in future contain information about the trust's contribution to system (and potentially place/provider collaborative) objectives. You should expect to see system working mentioned at board meetings, either within existing agenda items or as a stand-alone item.
Governors should continue to seek assurance from NEDs about the trust's contribution to and relationship with your system(s) and any partnerships or collaborative arrangements the trust is part of or has established. As usual, governors will be able to triangulate the information received via the board by speaking to staff governors, comparing feedback from staff (e.g. through the annual staff survey) or from any visits to trust premises that you undertake. NEDs should be evaluating risk through their committees, and you should expect to see partnerships and system working threaded through board committees and then being discussed by the board as the structures bed in.
As Governors we hold our Foundation Trusts NEDs 'to account'. How are the ICBs 'held to account'?
In the sense in which councils of governors hold trust boards to account, via the NEDs, for their performance, there is no directly comparable mechanism in relation to ICSs, just as there is no such mechanism in relation to NHS trusts that are not foundation trusts.
ICBs will be overseen and performance-managed by NHS England, which is one of the two regulators who also hold your trust to account for its performance across numerous metrics, with a focus on leadership, finances and corporate governance. The Care Quality Commission (CQC) is your other regulator which focuses more on the quality of care provided and culture of an organisation, and likewise the CQC will have a role in inspecting ICSs (and potentially places), though currently without the strong enforcement powers that they have over trusts. This is the same as for NHS trusts – which don't have councils of governors.
ICBs may also adopt some of the local public scrutiny arrangements that Clinical Commissioning Groups previously had in place, for example through reporting to local authority overview and scrutiny committees.
What previous delegates said
"I thought it was an excellent experience to be able to listen and gain insight from other people in similar positions to me." 
"Thank you for great event excellent networking opportunity." 
"Rich and stimulating interactive sessions really highly engaging and a lesson in themselves." 
"All credit to the organisation of the three days, very well attended, excellent information sharing."