The state of the NHS provider sector
The second report in our flagship series, The state of the NHS provider sector, provides a valuable update on how the provider sector is performing, identifying the challenges faced and the support needed over the course of this parliament. It combines our own analysis and commentary, published data and the views of 158 chairs and chief executives from 125 trusts that responded to our survey in April.
The centrepiece of the report is mental health. This is a critical area of care for the NHS, working in collaboration with a range of other public services, as well as now being a growing concern for wider society. Our report notes the welcome commitment at the very top of government and among NHS system leaders to address longstanding inequalities in care for people with mental health needs. However, the key finding – that core mental health services on the ground are under increasing pressure and at risk of deteriorating – should make compelling reading for politicians, system leaders and all those engaged in improving outcomes for people with mental health needs.
Alongside this, our report once again covers key issues in the wider provider sector: access and quality, finances, workforce and transformation.
Click download at the bottom of the page for a printable PDF version of the report.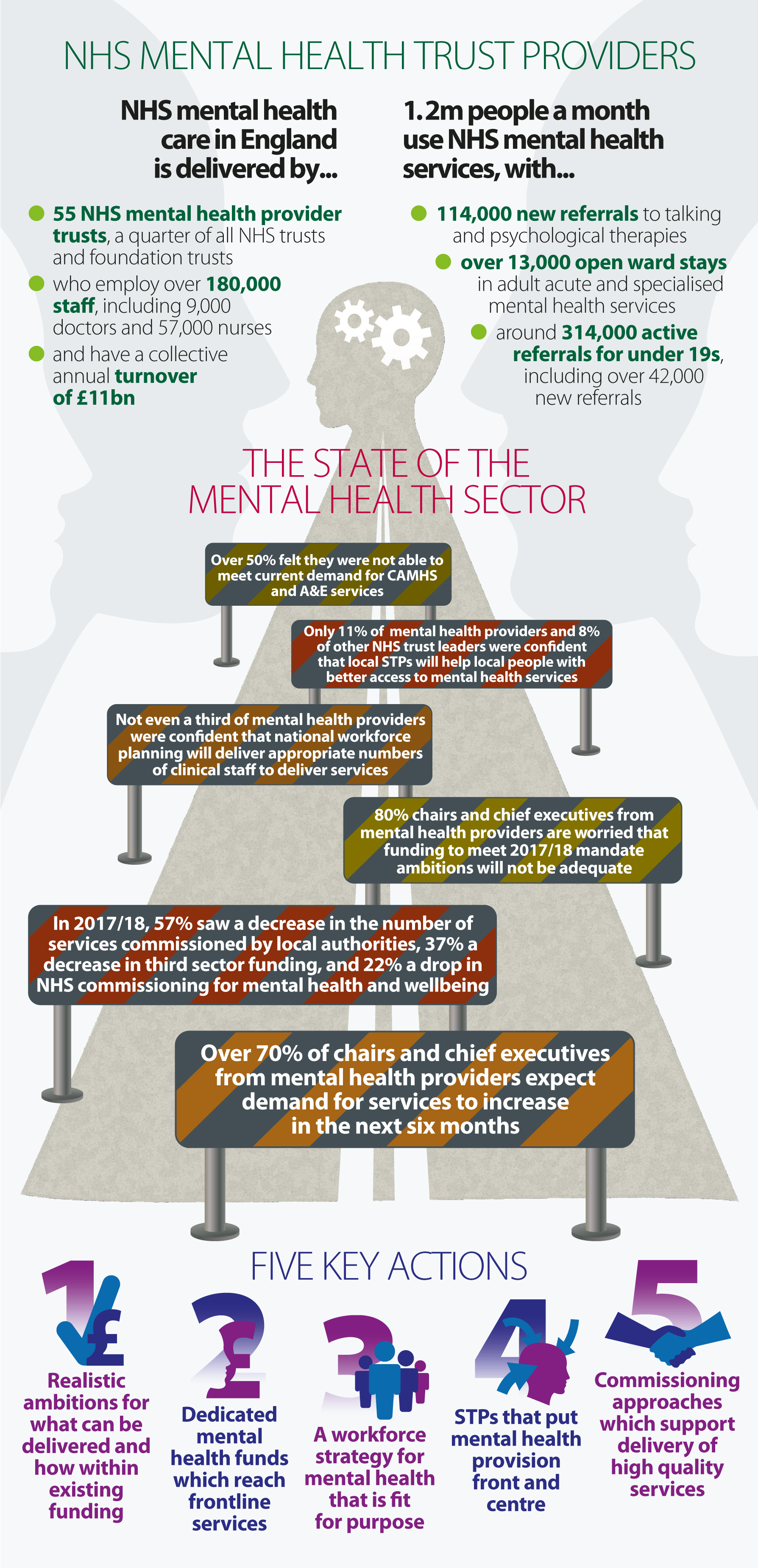 Download