Governance Conference 2023
Tuesday 11 July | Grand Connaught Rooms, London, WC2B 5DA
boards in times of challenge and change 
Our governance conference returned this year on Tuesday 11 July, at the Grand Connaught Rooms in London. A free, in-person event, we explored the role of trust boards in governance and making the duty to co-operate a reality.

We considered how boards prioritise and retain oversight, and seek improvement, while addressing the dilemmas of competing demands for scarce resources in times of change. The conference also stressed the need to build common cultures between organisations as well as dealing with some of the nuts and bolts of the board role in collaboration and when grappling with sustained challenges at home.
Why attend Governance Conference? 

Our Governance conference is a unique experience and the only one of its kind in the sector. Primarily aimed at chairs, chief executives, company secretaries and non-executive directors, the conference is an opportunity to:
hear from high profile speakers on topics that matter to you
meet members within the sector who are committed to improving governance
network with your peers in our first in-person governance conference since 2019

gain a depth of guidance and information that you

won't find anywhere else.

"A great opportunity to refresh your thinking, learn from others and network with peers." - Previous delegate
Follow #Governance23 for all the latest updates.
Programme
---
Registration, refreshments, and showcase
Welcome and introduction
Sir Ron Kerr will welcome delegates to our first face-to-face Governance Conference since 2019.
Systems and governing under sustained pressure
NHS Providers chief executive Julian Hartley opened the conference with NHS England's director of provider development, Miranda Carter to provide their policy perspectives in the context of system working. The session included key themes that are emerging around good governance in systems, and areas of focus for NHS England.
Speaker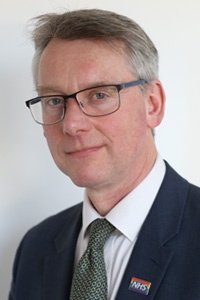 Sir Julian Hartley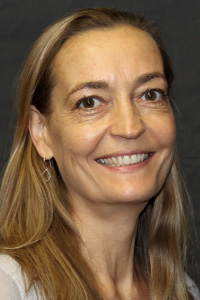 Miranda Carter
Reading the signals: developing 'problem-sensing' boards
This session focused on the challenges of accessing, collating and making use of various sources of intelligence about the quality and safety of healthcare in provider organisations, including the question of how to 'read the signals', the role of the board, and the challenges and opportunities posed by integration. In particular the session discussed:
The challenges of assurance and prospective identification of possible problems of quality and safety, and what indicators are available that offer valid sources of knowledge about the state of healthcare organisations.
The range of behaviours and dispositions found among boards and other groups of leaders in healthcare organisations and elsewhere, and what is important in creating a 'problem-sensing' culture
Specific approaches to generating, collating and making sense of information about quality, safety and behaviour, and the evidence bases behind them.
What actions board members might take to gain assurance or direct concern, including both the specific opportunities offered by different types of board role, and work to routinise and support vigilance, constructive challenge and openness across the organisation.
Speaker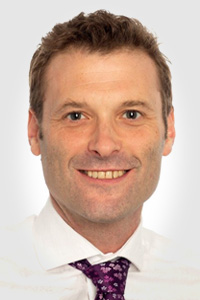 Professor Graham Martin
Refreshments, networking, exhibition and showcase
Lunch break, networking, exhibition and showcase
Boards under sustained pressure
How should boards prioritise, strategise, retain oversight, manage risk, motivate the workforce and keep them and their patients safe, we well as make improvements under the current pressures and when there is again much change in the NHS? Our panel discussed the present challenges and opportunities for boards, drawing on their own experiences and the shared experiences of board members from across the NHS in England.
Speakers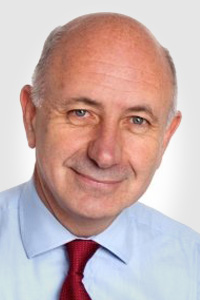 Dr Mike More
Miriam Deakin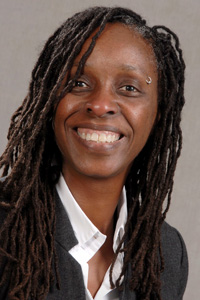 Jenni Douglas-Todd
Drinks reception, networking, exhibition and showcase
Drinks reception (supported by Hunter Healthcare)
Join us post-conference for an opportunity to network with peers and further explore our conference exhibition and showcase. 
We would like to thank Hunter Healthcare who will be sponsoring our drinks reception. 
Speakers
Dal Babu
Chair, The Seacole Group and Non-Executive Director, Islington NHS Foundation Trust
Dal is chair of The Seacole Group an organisation for Black and Asian NHS non-executive directors.

Dal served for over 30 years in the Metropolitan Police and is the former borough commander of Harrow. He was the first chair of the National Association of Muslim Police. He has extensive board level experience in policing, international development, sport bodies, community safety, child and adult safeguarding. In 2010, Dal was awarded an OBE for services to the police and communities. He is a trustee for a School Academy, Quentin Blake Centre, Artichoke, Comedy School and Safeguarding advisor to Middlesex County Cricket Club. Dal continues to work with police forces across the UK.
Jo Bray
Company Secretary, Leeds Teaching Hospitals NHS Trust
Jo Bray has been the company secretary at Leeds Teaching Hospitals for 10 years. She has extensive experience of corporate governance over the last 20 years; ranging from the inception and creation of foundation trusts through to Nightingale Hospitals and surge hubs. She has supported governance of the Committee in Common of the West Yorkshire Association of Acute Trusts from establishment in 2016.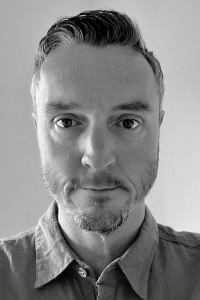 Matt Carter
Principal Consultant, Mutual Ventures
Matt Carter is a Principal Consultant with over 20 years' experience working in, and with, the NHS. Matt has spent the last five years focusing on implementing and evolving provider collaboratives, working closely with acute, community and mental health trusts, as well as primary care and social care organisations. Recent programmes Matt has led have focused on the development of governance frameworks, operating models and strategy.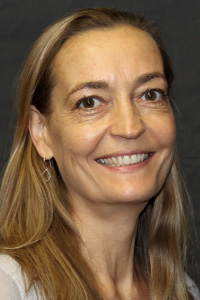 Miranda Carter
Director of Provider Development, NHS England
Miranda Carter is director of provider development at NHS England, promoting the development of strong NHS providers working collaboratively within Integrated Care Systems.

Miranda also acts as the shareholder representative on the board of Supply Chain Co-ordination Limited - a management function within the NHS supply chain focussed.

Prior, Miranda was the director of assessment at Monitor, the independent regulator of NHS foundation trusts (FTs), responsible for the development and implementation of the assessment process supporting the FT policy.

A qualified chartered accountant, Miranda started her career at Deloitte, joining PWC in 1997, spending four years in the Transaction Services Department. Her portfolio of financial experience includes mergers and acquisitions, due diligence and initial public offerings.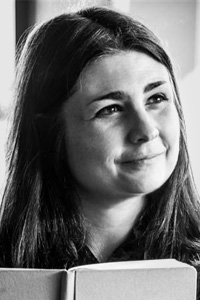 Lucy Cole
Director, West Yorkshire Association of Acute Trusts (WYAAT)
Lucy is director of the West Yorkshire Association of Acute Trusts (WYAAT), a well-established acute provider collaborative in West Yorkshire and Harrogate. Lucy is an experienced collaborative leader at organisation, place, provider collaborative, and ICS level with experience in the NHS, social care and third sector delivering large and complex transformation programmes across organisational boundaries. Lucy's focus is on building strong collaborative relationships at executive, clinical and operational levels to deliver equitable and improved access, outcomes, and experience for patients.
Miriam Deakin
Director of Policy and Strategy, NHS Providers
Miriam is our director of policy and strategy and works with the policy team to ensure that NHS Providers adapts quickly in a fast changing environment, and continues to represent and support trusts in a timely and effective way.

Miriam is currently leading our programme of work on sustainability and transformation partnerships and accountable care to inform our influencing activities on trusts' behalf and ensure we are offering the support that trusts and their partners need to deliver new, collaborative arrangements.

Miriam started her career as a graduate trainee in local government, working in social care and for the Local Government Association before joining NHS Providers.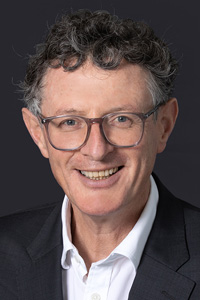 Christian Dingwall
Partner, Browne Jacobson
Christian is a partner of Browne Jacobson.  He advises health and social care clients, including many NHS bodies, about commercial and corporate law, governance, compliance and regulation.  Legal directories rate him as a top lawyer for corporate commercial work in the health sector.  He specialises in statutory and commercial transactions, collaborations, partnerships and transformation.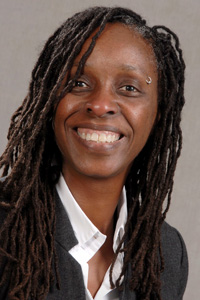 Jenni Douglas-Todd
Chair, University Hospital Southampton NHS Foundation Trust
A former chief executive of Hampshire Police Authority and the office of the Hampshire Police and Crime Commissioner. After four years Jenni became director of policy and research for the Independent Police Complaints Commission.

In 2012, Jenni became chief executive and monitoring officer for the Hampshire Police and Crime Commissioner and took on the role of investigating committee chair for the General Dental Council in 2014 and, in April that year, founded the Diversa Consultancy.

Jenni is also a member of the Judicial Conduct Investigating Office and has had other significant roles including chair of the of the Dorset Integrated Care System (ICS) in February 2020, held the role of non-executive director, deputy chair and senior independent director at UHS, director of quality and inclusion with NHS England in 2020 and in July 2022, Jenni became chair of University Hospital Southampton NHS Foundation Trust.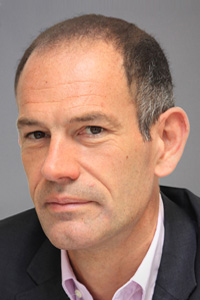 Peter Edwards
Partner, Capsticks LLP
Capsticks
Peter has advised the NHS on key legal and governance issues for over 30 years. He is leading Capsticks work with Integrated Care Systems; the implementation of the Health and Care Act 2022 and the establishment of provider collaboratives. Peter regularly advises on major service changes, and has supported public consultations on the reconfiguration of services across the country in recent years. This has included major hospital redevelopments under the New Hospitals Programme.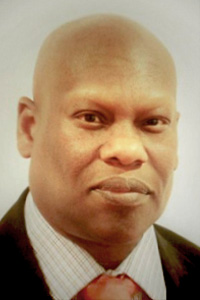 Gilbert George
Director of Corporate Governance, Nottingham University Hospitals NHS Trust
Currently acting as director of corporate governance at the Nottingham University Hospitals NHS Trust, Gilbert has over 15 years of experience as an executive director. Alongside his trust work, Gilbert chairs meetings of the NHS National Executive Governance Leads and Trust Secretaries forum, and is a specialist advisor on the National Race Equality Code. Recently nominated and shortlisted for the UK Governance Professional of the Year across Public, Private and the Third Sector.

A focussed and driven executive with a track record of success, described by Professor Andrew Colbert (chief executive of the Good Governance Institute) as; "A leading governance influencer with an engaging approach that binds cutting edge intellectual thinking with a winning of hearts and minds; firmly placing governance as the bedrock for organisations striving to be outstanding; skilled in providing proactive policy advice to governors, chairs, trust boards and fellow executives in the NHS."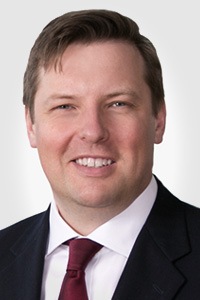 David Gibson
Senior Associate, McDermott Will & Emery LLP
David Gibson provides commercial and regulatory finance advice for public and private sector clients in the healthcare sector. He has considerable experience of working with NHS provider bodies on a range of commercial, corporate, governance, procurement, and regulatory matters. David has also supported NHS providers in complex projects and led the legal team advising The Christie and University College London Hospitals NHS Foundation Trusts on their UK pathfinder joint procurement for the supply, installation, and operation of proton beam therapy facilities.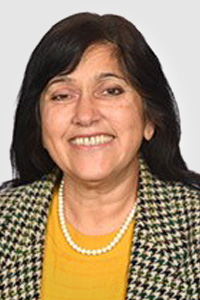 Manjeet Gill
Chair and Board Director, Bedfordshire, Luton and Milton Keynes NHS Integrated Care Board and Sherwood Forest Hospitals NHS Foundation Trust
Manjeet Gill, is an ex local authority chief executive having served in that capacity on the board of the West Berkshire ICS, one of the first collaborative initiatives in 2017. She is a an advisor on health, care, community and housing policies, having served on the board of Society for Local Authority Chief Executives. She has advised ministers including prime minister Rishi Sunak, and former prime ministers Gordon Brown and Theresa May on entrepreneurial delivery models, community development, health, care, social economy and housing policies, especially for the most vulnerable.

She is currently a board member of the Bedford Luton and Milton Keynes ICB, chairing the People and Communities Committee and Voluntary Sector Strategy Forum. She is also a board member of an acute trust, Sherwood Forest Hospitals NHS Foundation Trust.
Steve Hams
Chief Nursing Officer, North Bristol NHS Trust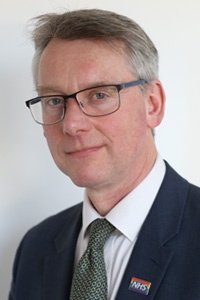 Sir Julian Hartley
Chief Executive, NHS Providers
Sir Julian Hartley joined NHS Providers as chief executive in February 2023, having been chief executive of Leeds Teaching Hospitals since 2013. NHS Providers is the membership organisation for the NHS hospital, mental health, community and ambulance services that treat patients and service users in the NHS. We help those NHS foundation trusts and trusts to deliver high-quality, patient-focused care by enabling them to learn from each other, acting as their public voice and helping shape the system in which they operate. NHS Providers has all trusts in England in voluntary membership, collectively accounting for £104bn of annual expenditure and employ 1.4 million staff.
Fiona Howgego
Managing Director, South East London Acute Provider Collaborative
For the last two years, Fiona has been working as managing director of the acute Provider Collaborative in South East London. Prior this she worked at NHS England in regional and national roles, primarily supporting the turnaround of some of the turnaround some of the most challenged health systems in England and has also worked in regulatory roles overseeing financially challenged trusts. She has an extensive background in management consultancy prior to working for the NHS.

Her experience has shown her the importance of bringing systems to work together in new ways and she deeply believes in the value of collaboration within the NHS to drive improvement.
Dr Farah Jameel
Non-Executive Director, Barnet, Enfield and Haringey Mental Health Trust
Dr Farah Jameel is a GP in Camden, a non-executive director at Barnet, Enfield and Haringey Mental Health NHS Trust, trustee of Medical Women's Federation and the first female chair of the General Practitioners Committee in England.

Having lived in UAE and India, she has experience in national and international healthcare systems. She draws on her clinical experience to influence health policy, strategy, and implementation. She is passionate about the use of technology and data to improve patient outcomes.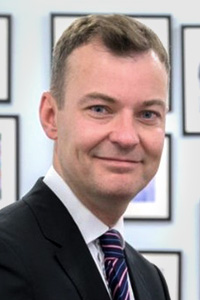 Robert Kurau
Board Risk Advisor, Leeds Teaching Hospitals NHS Trust
Rob works closely with Leeds Teaching Hospitals to help them mature their board-level risk management capabilities, including developing a common risk language, setting a risk appetite and embedding this into Board-level decision making. Rob is also the author of The essentials of risk management chapter of our 'A guide to good governance in the NHS: a compendium of best practice' and the soon to be launched training on board-level risk appetite.
Caroline Kurzeja
National Director of Intensive Support and Delivery, NHS England
Sir Ron Kerr
Chair
NHS Providers
Sir Ron Kerr has spent all his career in the health and care sector and has been a chief executive at national, regional and local level for over 30 years, latterly as chief executive of Guy's and St Thomas' NHS Foundation Trust until 2015. He is currently independent chair of Healthier Together, the sustainability and transformation partnership (STP) for Bristol, North Somerset and South Gloucestershire and a board member of Genomics England Ltd. He is also a trustee of Guy's and St Thomas' Charity and King's College London. He was knighted for services to the NHS in 2011.
Olivia King
Deputy Director WRES, NHS England
Olivia King is a legal and business ethics scholar, policy reviewer and strategist with global multisector experience in commodities, education, finance and healthcare. She has worked in equality and human rights for over 10 years and is currently the deputy director of the Workforce Race Equality Standard Team (WRES) in NHS England.

Olivia is passionate about human rights advocacy, quality improvement for patient care, reducing avoidable health inequalities and embedding evidence-based anti-discriminatory processes in organisational structures. Olivia has experience on the board of the National Association for Patient Participation and regularly designs and supports boards with equality strategy, governance, transformation and culture programmes. In her free time she volunteers as a mentor and coach of university students and also delivers human rights awareness sessions for third sector organisations aimed at improving service user experience, care and outcomes.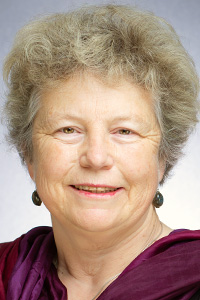 Hattie Llewelyn-Davies
Chair, Princess Alexandra Hospital NHS Trust
Hattie Llewelyn-Davies became chair of The Princess Alexandra Hospital NHS Trust in September 2021, having previously chaired Hertfordshire Partnership Foundation Trust and Buckinghamshire Healthcare NHS Trust. She sits on the steering group of the Disabled NHS Directors Network.

Before joining the NHS, Hattie was a chief executive in the housing sector. Hattie chairs Eastlight Community Homes, a housing association based in Essex and works with a wide range of housing organisations on governance, strategy and resident involvement.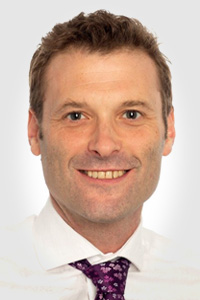 Professor Graham Martin
Director of Research, THIS Institute, University of Cambridge
Graham Martin is director of research at THIS Institute, a unit at the University of Cambridge funded by the Health Foundation to develop the evidence base for improving healthcare quality and safety. From 2017 to 2020, he led a Department of Health-funded evaluation of initiatives designed to improve openness in the English NHS following the Francis report. His research focuses on social, organisational and professional issues in healthcare system change.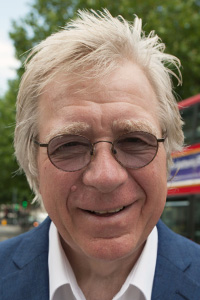 Laurie McMahon
Director, The Realisation Collaborative
Laurie was director of The Realisation Collaborative which specialised in using behavioural simulations to help people discover creative responses to strategic challenges.  In his previous lives he was a senior fellow at the King's Fund, co-founded the Office for Public Management (OPM), and was a visiting professor in strategy and organizational design at Cass Business School in London. He has extensive experience in management, organisational and system development across a broad range of public and private sector organizations both in the UK and overseas.
Natalie McMillian
Managing Director, McMillan and Associates
Natalie has been part of the NHS Providers board development programme for four years. Her NHS background includes chief executive, chief people officer and is currently a non-executive director at South West Yorkshire Partnership NHS Trust. Natalie has worked across the NHS in acute, community and mental health providers. She is an independent chair in the West Yorkshire ICS for the primary and community workforce steering group. Natalie has significant experience of undertaking well-led reviews across the NHS.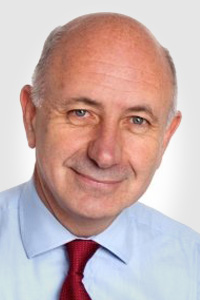 Dr Mike More
Chair, Cambridge University Hospitals NHS Foundation Trust
Mike was appointed to the Cambridge University Hospitals NHS Foundation Trust's board as a non-executive director in 2013 and having been acting chair for a period in 2016-17 was formally made chair in 2017. In addition, he was chair of the Cambridgeshire and Peterborough sustainability and transformation partnership (the forerunner of the integrated care system) from 2018 until 2022, guiding it to successful transition to an ICS. He also had an executive career in central and local government, starting with Cambridgeshire County Council and from 2002 until 2014 was chief executive of Suffolk County Council and the City of Westminster respectively.
Linda Nash
Group Chair, LiveWest Homes Ltd.
A proven board chair Linda can demonstrate outstanding records of achievement in substantial and complex organisations in the Health, Housing and Education sectors in both public and private enterprises.

As chair of Knightstone Housing, Linda led the board to merge with Devon and Cornwall Homes in March 2018, taking over as chair of the newly merged LiveWest Homes Ltd. In addition to housing, Linda has many years' experience of leading and working with a diverse range of boards in key areas such as the development of strategy, governance, risk management and delivering results. Past and present roles include chair of audit for Royal College of Obstetricians and Gynaecologists and Taunton and Somerset NHS Trust, chair of King's Schools, chair of Somerset Partnership NHS Foundation Trust, chair of North Somerset Community Partnership and member of the supervisory board of the European Institute for Governance Awards.
Anton Obholzer
Deputy Director ICS Policy and Partnerships, NHS England
Anton leads NHS England's work on integrated care system policy and partnerships. This includes the decision-making arrangements of ICSs, in particular those of the Integrated Care Partnership and the Integrated Care Board.

He has undertaken a range of system policy roles at NHS England, building on his experience of working as an operational manager and in Whitehall.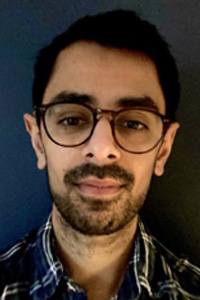 Kawan Patel
Deputy Director - Provider Policy, NHS England
Kawan is deputy director of provider policy at NHS England, working on Provider Collaboratives, integrated care boards (ICBs) to provider delegation and updating policy frameworks to reflect the move to system working for providers. Outside the NHS, he has worked in parliament and on criminal justice, banking, education business policy and the government response to the Covid-19 pandemic.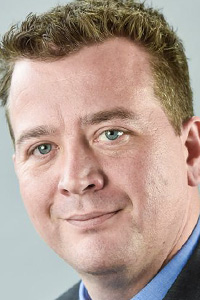 Michael Rourke
Partner, Hempsons
Hempsons
Michael advises on all aspects of NHS contracting arrangements, especially on contracting issues to the integration of health and social care. He is presently advising on proposed alliances and partnerships across different health economies. Michael is presently assisting a number of bodies with difficult governance and constitutional issues which such integration and cross organisational working entails.

Allied to his work on contractual arrangements, Michael advises integrated care systems and NHS trusts on service reconfigurations, decommissioning and changes to services.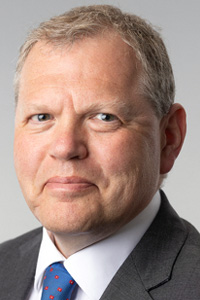 Daniel Scheffer
Company Secretary, Liverpool University Hospitals NHS Foundation Trust
Daniel joined Liverpool University Hospitals NHS FT (LUHFT) in January 2021 as Director of Corporate Affairs/Company Secretary.

Following a successful career in high street and private banking in the UK, and further afield, Daniel chose to make the move into the civil service. From an initial role in the NHS South-East regional office he moved into a number of roles in Whitehall. These included working in the private office of a number of Health Ministers and latterly as the Ambulance Policy lead for England. His time in Whitehall was pivotal in cementing his desire to work in the NHS.

Daniel took on challenging operational roles in the NHS in Cumbria, gradually building expertise in organisational governance. He left the NHS in Cumbria as a trusted Company Secretary, with a strong track record of supporting organisational culture change and collaboration at scale.

His previous experience of building high performing and happy teams is something he seeks to bring to his role at LUHFT and across the wider system. People are what make the NHS, and whilst it may be a cliche, there is no 'I' in Team.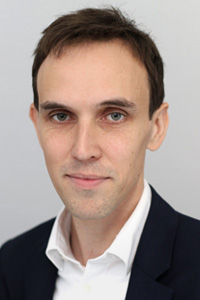 David Williams
Head of Policy and Strategy, NHS Providers
David leads our policy work on finances, including efficiency, funding, and contracting. He joined NHS Providers in May 2018. David has a background in journalism and spent seven years at the Health Service Journal, which included two years leading the team covering the provider sector and finances.
Nicola Wise
Interim Director of Secondary and Specialist Care, Care Quality Commission
Care Quality Commission
Nicola Wise, a highly experienced NHS and regulatory leader with a passion for improving the quality and safety of health and social care. Nicola is dedicated to improving services and ensuring people get the best possible care, delivered through joined up, person-centred and compassionate services. Nicola joined the Care Quality Commission (CQC) as a regional head of hospital inspections and has recently become the interim director for secondary and specialist care, overseeing the strategic portfolio for the regulation of all ambulance, secondary and specialist care trusts and independent health providers at the CQC.
Showcase
As part of our Governance Conference, we also be hosted our Governance showcase. The showcase is an opportunity for trusts to submit case studies of their best practice in governance and for them to share their work at our conference as part of our exhibition.
This year's showcase winners were: 
Guy's and St Thomas' NHS Foundation Trust
Homerton Healthcare NHS Foundation Trust
Lancashire and South Cumbria NHS Foundation Trust
Oxleas NHS Foundation Trust
South West Provider Collaborative 
Tees, Esk and Wear Valleys NHS Foundation Trust
University Hospitals of Northamptonshire NHS GrouP
To learn more about our winners' case studies, please visit our showcase page.
Sponsorship
We'd like to thank our drinks reception sponsor Hunter Healthcare for joining us at this year's Governance Conference. Hunter Healthcare are recruitment company who specialise in health, placing high quality, qualified candidates into the right positions.
If you would like to learn more about the services Hunter Healthcare offers to NHS trusts, visit their website to learn more. 
EXHIBITORS
We would like to thank our exhibitors for joining at this year's Governance Conference. If you would like to learn more about the products and services that they offer to NHS trusts, do view their profiles below and visit their websites to learn more. 
Get in touch
If you have any questions or concerns, please do get in touch with our events team.