NHS facts and figures: the NHS at the heart of our national life
This short overview establishes why the NHS is important, the scale and scope of its work (including international comparisons, patient experience, its delivery track record) and the challenges it faces.
This has been developed as a resource for members to support local conversations with candidates and stakeholders in the lead-up to the general election 2017.
Click 'download' at the bottom of the page for a printable version.
See a list of reference material used for this briefing.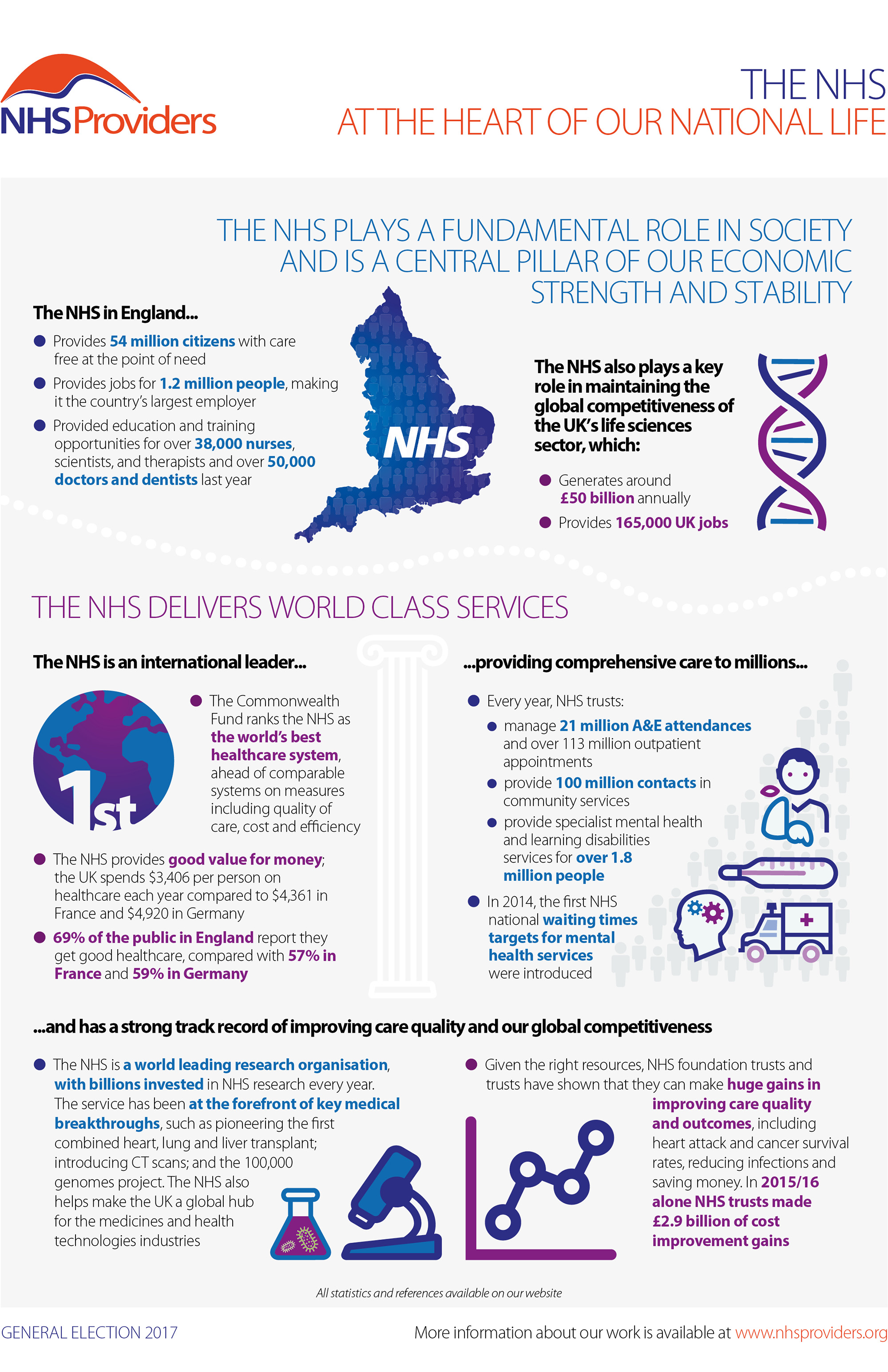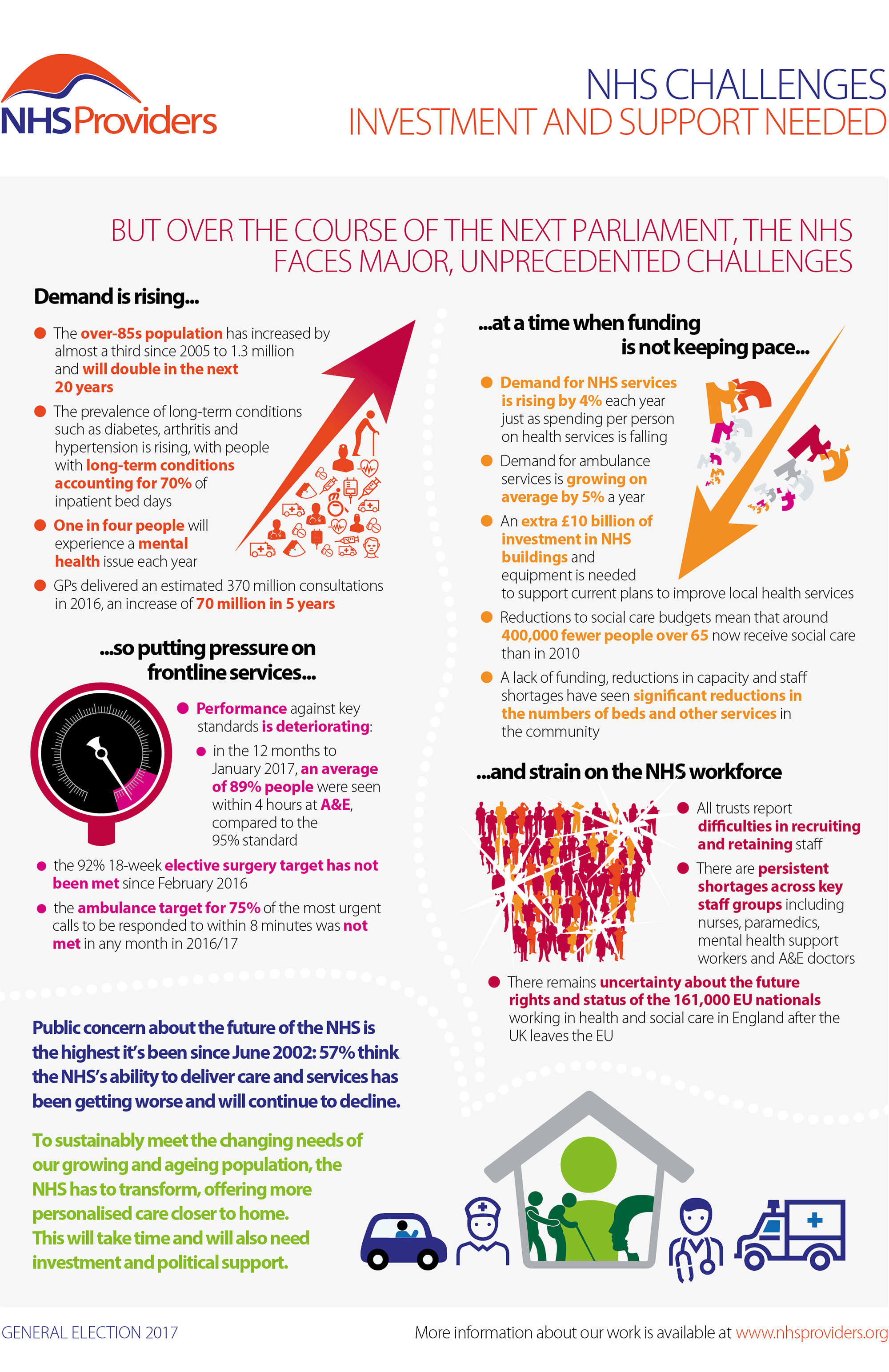 Download