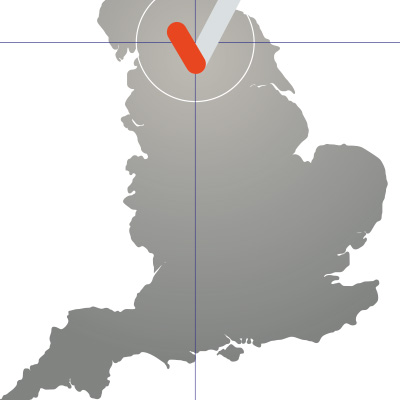 Partners involved in the collaboration: 
West Yorkshire and Harrogate ICS 
Humber Coast and Vale ICS 
South Yorkshire and Bassetlaw ICS 
Yorkshire Ambulance Service NHS Trust 
Background
Yorkshire Ambulance Service NHS Trust provides urgent and emergency care services to 5.5 million people across three ICSs: West Yorkshire and Harrogate ICS, Humber Coast and Vale ICS, and South Yorkshire and Bassetlaw ICS. The trust also works at a sub-system level, in each ICS' place-based partnerships and neighbourhood level arrangements, as well as being part of the Northern Ambulance Alliance (NAA), formed in 2016, which brings together four ambulance providers to address common challenges through collaboration, and share best practice. 
Setting up the collaborative
The trust has a strong track record of collaboration with other ambulance services and wider partners. The work with the NAA provides an invaluable opportunity to support innovations that need to take place across a wider footprint than ICSs, but below national level. The chief executive of Yorkshire Ambulance Service NHS Trust, Rod Barnes, says it has been particularly helpful in developing the digital agenda. One example here is a joint computer aided dispatch system for emergency and non-emergency ambulances.  

The NAA is pushing ahead with its digital agenda, which has led to the implementation of a common fleet management system, including ambulance maintenance schedules and collaborative procurement. This investment in digital is having positive knock on effects across the wider system through facilitating greater collaboration between regional ambulance services, reducing unwarranted variation between different services while also building "better resilience across the different services".  

Recent changes to the commissioning landscape are also significant. There is now an integrated strategic partnership across the three ICSs to plan priorities for the urgent and emergency care sector. This includes a clinical forum of lead clinicians from primary care, secondary care, and the ambulance sector, which considers access to a range of services including mental health crisis response, frailty, and respiratory pathways. 

At a system level, the trust is looking to embed integrated leadership teams within all three ICSs to ensure there is equal knowledge about 999, 111 integrated urgent care and non emergency patient transport. When these teams are in place, anyone in the ICS who needs information about urgent and emergency care services should find "there'll be one individual that they'll be able to contact" who understands all these areas.  
Challenges
Rod tells us that one of the key challenges facing Yorkshire Ambulance Service NHS Trust is the number of different 'places' within each ICS that they need to engage with, and the likelihood that each of these will identify an independent set of local priorities. Whilst recognising the importance of tailoring care to local patient and population needs, Rod says, there is a risk that the ambulance service is "going to get pulled in too many different directions".  

To remedy this, the trust is working hard to reach a "balance" between a common agenda across the three ICS footprints and "responding to priorities at an ICS level as well as to local priorities at place level" and is looking to create advanced clinical roles that align with the new place-based decision making structures, so that ambulance teams can play into strategic conversations.   
The impact of COVID-19
The COVID-19 pandemic was a catalyst for "far closer collaboration within the ICSs…and broke down some of the barriers that previously existed". Partners within the ICSs came together to resolve shortages of PPE and to support each other through mutual aid. For the ambulance sector, significant challenges around social distancing rules have meant reducing capacity in non emergency patient transport services, so ambulances can only carry one patient as opposed to the usual three or four. The pace at which these can be relaxed will be heavily dependent upon how the virus evolves. 

Rod also tells us that while there was a reduction in patients going into hospital for planned care, "hospitals had an increased requirement to discharge patients on the day or move patients between facilities according to whether they were treating COVID patients or not". Transfers between hospitals or for other services are going to carry on being a "real challenge" for the foreseeable future because of social distancing and other issues, Rod says, adding that the ambulance service has increased its surge capacity within patient transport to cope with these additional demands.  

He welcomes the increased collaboration brought about by the pandemic with acute colleagues working with the ambulance sector on activity planning and managing demand, as well as closer working between non-emergency patient transport providers to coordinate capacity, share PPE and understanding of infection, prevention and control guidance.  
Sharing lessons learned
Rod describes a shift in mindset over the past couple of years from colleagues, who are now recognising the role of the ambulance service in proactively tackling health inequalities as an integrated system partner, rather than just seeing it as an emergency response service.  This has largely come about through partnership working in ICSs and a clear focus and commitment amongst those involved to develop strategic priorities, including tackling the inequalities agenda. He shares an example of specific recruitment campaigns and community engagement activities to give people in disadvantaged areas opportunities through volunteering to get into the job market. Rod says there are more conversations now about which interventions have the best impact and welcomes "partnership leadership arrangements involving the voluntary sector and local authorities".  

Collaborating with West Yorkshire Police and West Yorkshire Fire has led to innovative policies to tackle knife crime and violence reduction in Leeds and Huddersfield. He says, "the best partnerships are those that are developed in local communities…collaborating with local community groups and local schools".   
Next steps
In terms of next steps, Rod highlights several key priorities for the ambulance service over the next few years. The first is the need to build on the 111 first initiative with local partners to mobilise pathways and services that avoid patients going into the emergency department if they do not need to be there.  

The second is making sure that the new roles in PCNs, which go live later this year, do not exacerbate workforce shortages for the wider health and care system. This is a "real risk" to the ambulance paramedic workforce, Rod tells us, identifying a "massive workforce challenge, bigger than anything we've seen in the last decade". Rod's trust is looking at whether it will be possible to rotate specialist paramedics across both the ambulance trust and primary care, given the significant mismatch between the number of experienced trained staff currently available and the demand from PCNs. He adds it is vital there is an "agreed rollout timetable": failure to do so could lead to a "massive bidding war for trained paramedics or potentially the ambulance service could be destabilised both on a regional and national level."   

Rod says that, "we are still finding our feet" in terms of what facilitates greater collaboration, but he highlights a focus on empowering local teams and clinicians, having the right culture and mechanisms in place to support decision-making and resourcing teams at ICS and/or place level to carry out the transformation work.  

Rod is clear about the value and pivotal role the ambulance service brings to ICSs and the health and care system more broadly. He says, "our teams have a huge impact on patient care and the wider system…we see well over three million patients a year. That's an awful lot of the patient contacts that go on within any one ICS, and we influence where those patients go in the system". 
National policy to support provider collaboratives
Rod highlights how the planned changes to procurement rules will encourage further integration across urgent and emergency care services both within and across providers. Historically, both 111 and patient transport services were subject to competitive tendering every three to five years. Rod says the uncertainty this created led to variation in service delivery and hindered greater integration of patient transport service, 111 and 999 services. He explains, "if you think you will soon be going through the huge turmoil of unpicked systems and leadership teams, you're more inclined to leave them as separate services operating with a degree of independence". Rod is convinced that a more collaborative approach will improve the care the service is able to offer patients, and will encourage better information sharing between system partners to better meet health needs of local populations.