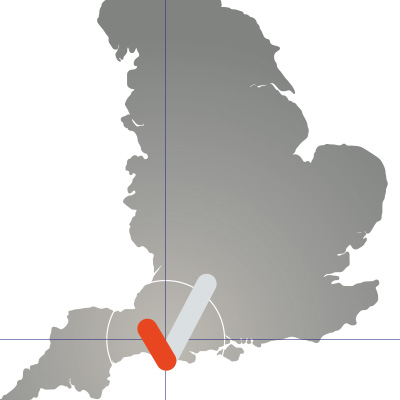 Partners involved in this provider collaborative:  
Bournemouth, Christchurch and Poole Council 
Dorset Council 
Dorset Clinical Commissioning Group 
Dorset County Hospital NHS Foundation Trust 
University Hospitals Dorset NHS Foundation Trust 
Dorset Healthcare University NHS Foundation Trust 
South Western Ambulance Service NHS Foundation Trust 
Dorset Primary Care Networks (PCNs) 
Background 
Health and care organisations across Dorset had a history of working collaboratively long before the national ICS programme was established. Conversations about the shape of health services in the county started as early as 2013, with the launch of 'The Big Ask' public engagement process. This contributed to the formulation of the Dorset NHS System Collaborative Agreement in 2017/18 and 2018/19, which set out shared performance goals and financial controls for Dorset as well as plans to deliver the agreement.  

The Dorset ICS has a population of over 800,000 people and includes two acute hospitals, approximately 80 GP practices, 18 PCNs, a community and mental health trust, a single CCG and an ambulance trust as well as two county councils. 

We spoke to Stephen Slough, chief information officer for Dorset County Hospital NHS Foundation Trust and Dorset CCG, about his experiences of leading a programme of digital transformation across the ICS. He shared his thoughts about why integration of health and care services across Dorset has progressed so well. 
Setting up the collaborative 
Stephen discusses the workstreams that have been set out in the ICS transformation programme and focuses on how this provider collaborative will come together. The ICS has identified two places of delivery: Bournemouth, Christchurch and Poole Council and University Hospitals Dorset in the east of the county and Dorset Council and Dorset County Hospital NHS Foundation Trust in the west. Community and mental health services and GP practices will span both.  

Stephen is keen to ensure the current digital technology portfolio and solutions, such as the Dorset intelligence and insight Service (DiiS), do not get "watered down" when the new system is put in place amid concerns that two teams delivering two lots of services may start to pull apart. Ideally, Stephen tells us, he would like to see a single back-office function for digital rather than two separate ones.  
Impact of COVID-19 
Stephen says joint working between NHS organisations and local authorities in Dorset came into its own during the COVID-19 pandemic, and in particular with the roll out of the vaccination programme. He tells us more about DiiS, which was designed by clinicians and professionals – and the rapid speed with which they were able to use this to set up a COVID-19 dashboard.  

The dashboard "has grown and expanded over the last 12 months" Stephen says, and now includes "everything from daily infection rates, COVID-19 test results, number of deaths, staff absences in both primary and secondary care settings, mortuary capacity, crematorium capacity, PPE stock… this single dashboard brings together all the information that trusts and primary care need to stay on top of what is happening across the ICS".

Stephen adds that the dashboard also includes "significant quantities of data from local authorities…including demographic data". This has been particularly important during the roll out of the COVID-19 vaccination programme, Stephen tells us, as the availability of local authority information on ethnicity and deprivation deciles allows the ICS to "map those factors against vaccine take up", alongside other information on areas which had high infection rates. Stephen adds that bringing this data together from across the system partners enabled them to address geographic pockets of the ICS and particular population groups where vaccine uptake was low. It also enabled them to address other factors and identify barriers, such as access to public transport and accessibility of vaccination centres. Recognising the impact the DiiS has on the population and to encourage others to realise the potential of following the example set in Dorset, Microsoft created a global case study to showcase the creative use of their products to power the DiiS. 

Stephen tells us the pandemic has accelerated the use of data and digital platforms, which are "becoming central to everything now", and that this has led to local authorities and the local university getting involved as well. For example, joining data together has created "additional spin offs" including supporting population health management and discharge processes.  
Sharing lessons learned 
Stephen tells us about the importance of close relationships and collaborative working between NHS partners and colleagues in local authorities in both identifying and tackling deprivation and isolation. This collaboration has enabled measures to be put in place to address health inequalities and improve access to services. Stephen notes that they were able to build on the well-established relationships between primary and secondary care in the Dorset ICS, which enabled patients to flow in and out of services without the usual barriers. He points out that while different organisations have their own culture and ways of working, it is vital that individuals can work together for the common good. "If you can't get on with each other, this will show up in the work you deliver and the results you achieve".  

Stephen discusses how having a common foe, in this case COVID-19, acted as a catalyst for partners to put aside their organisational differences and focus on getting the job done. It was very much a case of "the NHS versus COVID" he says, which meant that any tensions, for example, in the provider-commissioner relationship, took a back seat while treating patients, re-allocating PPE via mutual aid and sharing staff across organisational boundaries took centre stage. The ICS is now "trying to work out how you keep the best elements of what we've gone through in the last 12 months and retain that as the way of working because it has made all our lives so much easier".  

Thinking specifically about the ICS' digital journey, Stephen notes this is an uphill battle because it has been a back-office function for a long time and needs significant central investment to get it back onto a functioning, sustainable footing. However, as a first step, Stephen suggests finding advocates within individual organisations – such as chief clinical information officers, chief nursing information officers and digital midwives – to help build up and promote digital technology internally. Learning about the solutions they need to make their professional lives easier, and then fixing those things first, is key, Stephen says, because then these individuals will help "advocate for digital transformation and cultural change among their colleagues and teams". 
Challenges 
Despite the significant progress that has been made towards integrated working across Dorset, Stephen notes "it's definitely not all plain sailing". Compromise seems to be key: colleagues get together and have open conversations and are able to make collective decisions to move forwards.  

Stephen adds that a lot of work has gone into convincing leaders and health professionals that data and digital is the way forward. He says, "from a technology perspective, we have done a lot of work to persuade people that our digital aims and products are actually possible and to explain why they should trust us when we say this data stuff really is the future. We have worked hard to convince colleagues that we need to move into modelling and artificial intelligence as well". Stephen is keen to ensure that the DiiS and Dorset care record do not get watered down and re-fragmented by the focus on place. To avoid this, together with system partners he is developing plans with funding from the digital aspirant fund to have a single patient administration solution across the ICS. 

Reflecting on the lack of central investment in IT over successive years, Stephen expresses concern about the risks this now poses to patient safety. He says, "we're now at a point where either very old, or poorly implemented technology risks negatively impacting the quality and safety of patient care. For example, if the WiFi is not working in the hospital and you can't get access to your drugs administration system, you can't prescribe to patients anywhere other than a fixed point in the pharmacy, this will slow down, or halt discharging the patient or disrupt the delivery of their continued care as an inpatient". Investment in this area will improve patient care both within the organisation and across the wider system. 
Next steps 
Looking to the future, Stephen's keen to expand the scope of the DiiS to help with demand and capacity management. The ICS is working with suppliers to explore whether it can turn historical information into a forward view which models demand and capacity. Linking this to smarter patient records could lead to more effective staff rostering and service preparedness ahead of major events, for example. Stephen tells us, "if you've got better intelligence, you can develop better plans, be better prepared, and afterwards you can review, evaluate and improve them".  

Stephen also draws attention to the ICS' focus on its new 'Think Big' initiative, which aims to bring together "many of Dorset's outpatient services or procedures" in one place to help tackle elective care backlogs. 
National policy to support provider collaboratives 
Stephen is clear that a key source of support from national NHS leaders and the government would be additional funding for digital. Stephen suggests it would be helpful for a "guaranteed percentage of an ICS' budget to be made available for digital improvement every year so that the ICS can plan strategically and consistently". He adds "There needs to be a commitment to revenue based, not capital funding", as services are increasingly moving to cloud-based models. Long term funding predictability is key, he says, adding that this needs to be accompanied by "financial leadership in our systems becoming more entrepreneurial".