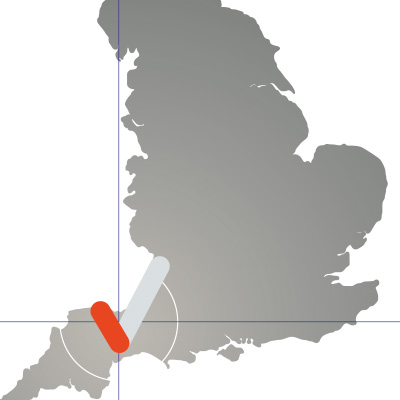 Partners involved in this provider vertical collaboration:  
Somerset Clinical Commissioning Group 
Somerset County Council 
Somerset NHS Foundation Trust  
Yeovil District Hospital NHS Foundation Trust 
Background
Somerset NHS Foundation Trust is one of the first trusts in England to provide community, mental health, learning disability services and acute hospital services. The trust was formed in April 2020 when Somerset Partnership NHS Foundation Trust and Taunton and Somerset NHS Foundation Trust merged. 

Before they merged, they established a joint executive team in 2017 that oversaw all aspects of both trusts' operations and worked to a single set of strategic objectives covering hospital, community and mental health services. They decided to merge to remove the barriers that added unnecessary delay and cost to the care they provide, and to better integrate community, mental health and hospital services2. The merger was built on the trusts' clinical strategy that was formulated as a result of significant engagement with staff in a wide variety of different services, who saw the improvements that could be made if services worked differently together. 

They are now working towards a merger between Somerset NHS Foundation Trust and Yeovil District Hospital NHS Foundation Trust to bring together services across the system. Yeovil also has a history of developing integrated care models as a result of its work as one of the primary and acute care vanguard sites.  This resulted in an innovative partnership with primary care and the development of an at scale primary care subsidiary, Symphony Healthcare Services.  Jonathan Higman, the chief executive of Yeovil District Hospital NHS Foundation Trust, says, "we are about to submit our strategic case for a merger between the two foundation trusts to NHS England and NHS Improvement, and this would bring together the two acute sites with all mental health and community health services in Somerset. Between the two trusts we have integrated 20 GP practices as well". 

Jonathan also reflects on the simplicity of the provider landscape in the Somerset ICS that has enabled this more formal collaboration to take place. He says, "we're a relatively simple system. We have one CCG, two foundation trusts, around 65 primary care practices, and one local authority". Commenting on the context in Somerset, he adds that their 'place' footprint is also defined as Somerset, "but actually within that there are four distinct localities and 13 neighbourhoods". 
Setting up the collaboration 
Peter Lewis, the chief executive of Somerset NHS Foundation Trust, tells us that the partnership between the legacy organisations in the original merger, Somerset Partnership NHS Foundation Trust and Taunton and Somerset NHS Foundation Trust, was initiated by conversations about how they could work more closely together as two trusts.

He explains that they did not initially intend to merge the trusts, but that "once we had set up the alliance, it quickly became apparent that there was a great opportunity here. We had people solving problems together rather than blaming the other party. We realised that if we really wanted to integrate our services, we probably needed to be one organisation". 

There were conversations at the time to merge with Yeovil District Hospital NHS Foundation Trust as well, but they were focused on their work as one of the new care model vanguards. Jonathan says, "when Somerset NHS Foundation Trust was formed it felt like the natural next step to bring the learning that we have at Yeovil between hospital and primary care together with the work they have been doing between acute, mental health and community services."
The impact of COVID-19
Peter and Jonathan both discuss how COVID-19 has enabled them to deliver changes at pace in a way they hadn't previously been able to, using an example of their intermediate care service. Peter says, "our work on intermediate care really took off during the COVID-19 response because we urgently needed to create capacity in hospital and improve patient flow".  

He also notes that, "when the system bureaucracy stopped, it enabled providers to collaborate better. It really helped that the commissioner gave providers permission to act and empowered them to get on and do things. We mustn't lose this."
The case for change
Peter discusses how moving towards greater collaboration will have benefits for patients in Somerset and the staff who serve them. He feels there is a real opportunity to improve the interface between the two trusts and standardise the quality of, and access to, services.  

Jonathan also discusses the one organisation approach and says, "we can see the benefit to having a population budget with clear outcomes and being able to plan and move resources across boundaries into prevention and early intervention services".

Peter adds, "it really does give us an opportunity to focus more on addressing inequalities, prevention, and population health because now the incentives are aligned in a way where we can be proactive in our care. I think now we've got the scale and reach at our disposal to really put that at the centre of what we do."

Jonathan also highlights that, "having a one Somerset service is actually much more attractive for staff, which has helped with workforce sustainability. We have already seen that having a single urology or stroke service, for example, gives staff more opportunity for research and pursuing specialist interests". 
Sharing lessons learned
Peter and Jonathan both tell us that relationships and culture are key to collaboration, but it takes time to develop and get this right. Jonathan says, "I think culture is the bit that you can't just change overnight and, actually, it might not be about changing it but instead embracing and supporting the evolution over time, as both organisations have strong and distinct cultures".

Peter and Jonathan both highlight that while a formal merger was the right model for the people of Somerset, it may not work everywhere. Jonathan says, "this is only one way of doing things, it's not necessarily right for every system". Peter adds, "other systems are more complex, which highlights the need to make sure there is flexibility in national policy and guidance. We need a permissive approach to ICSs rather than a rules-driven approach".  

Peter also discusses the importance of bringing everyone on the journey. He says, "people were concerned that mental health would get lost in the new integrated organisation and the acute services would take all the money. So, we set out some very clear objectives, one of which was to prevent that and invest more in mental health than in the acute services. That got people in mental health services on board". He notes that there has been some "fantastic transformation" in their mental health services as a result.  

Jonathan also notes the importance of bringing people with you and says, "we need to engage with primary care across the whole county and build on the work we have already done with Somerset County Council who are also going through a change process to move to a unitary authority model".   
Next steps
Peter notes that during the pandemic, there was a positive change in the provider-commissioner relationship. He says the question is now, "how do we ensure the ICS enables the level of collaboration that took place during the pandemic?" Jonathan highlights, "it's a difficult time to engage with staff about this level of change, as many people are just focused on coming out of the pandemic".  

Jonathan also discusses next steps for the operating model within Somerset and engaging with different localities. He says, "We're thinking about how we make sure that we take the best county-wide approach, recognising that there are distinct geographies within Somerset, to address population health needs and health inequalities. We are also thinking about how we engage with the voluntary sector, who can potentially provide resource in a different way. So, it's about both the horizontal and the vertical integration, and bringing all organisations together within our provider collaborative".  
National policy to support provider collaboratives
Peter and Jonathan both highlight the need for legislation and guidance to be permissive and flexible enough so that they can continue to build on their simple model for collaboration. Jonathan says, "our focus is on how we can maintain simplicity, within the minimum standards set by national guidance".  

Peter also notes that, "there is a danger that if you try and force change in a certain way without getting the important principles right, like aligned leadership and objectives, then you won't achieve the right outcomes. What we've done at Somerset NHS Foundation Trust to integrate community, mental health and acute hospital services has involved colleagues from services spread across the county and was possible because we developed a shared vision about what we could achieve together and had flexibility to do that." He adds, "we don't want there to be unnecessary layers of bureaucracy, especially as we've got a relatively simple health and care system. I understand that with the bigger ICSs, there will be a need for something different to coordinate across a wider geography and population, with more partners, but we aren't in this position".  

Jonathan concludes, "I think collaboration is about bringing people together to make the services better for the population and recognising there's a mutual benefit in doing it".