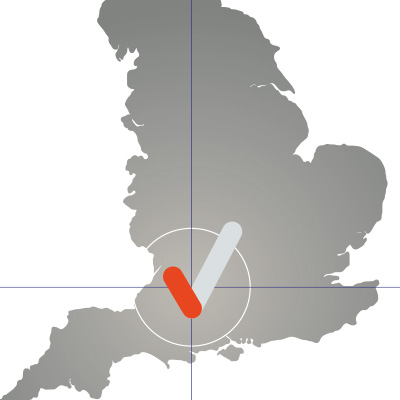 Partners involved in this provider collaborative:  
Bath and North East Somerset, Swindon and Wiltshire (BSW) ICS 
Great Western Hospitals NHS Foundation Trust 
Salisbury NHS Foundation Trust  
Royal United Hospitals Bath NHS Foundation Trust 
Setting up the collaborative
The Acute Hospitals Alliance (AHA) was established in Spring 2018. This wasn't a pre-existing partnership, Kevin McNamara, chief executive of Great Western Hospitals NHS Foundation Trust tells us, saying "we didn't have a track record of working together on big, meaningful programmes". Historically, the trusts pointed in "three slightly different directions so it wasn't a natural geography" but this all changed when the trusts teamed up to provide community health services.  

Cara Charles-Barks, chief executive at Royal United Hospitals Bath NHS Foundation Trust and chair of the AHA, agrees with this analysis, noting that the acute provider collaborative had evolved over several years before the chief executives were in their current posts. The starting point, Cara says, was "sharing the work that each organisation was doing, looking at whether there were opportunities for us to work together" for the benefit of staff and patients.  

Reframing the AHA's priorities in April 2020 has been a gamechanger for the partnership, heralding a series of ambitious joint programmes that have been established over the past 12 months which focus on delivery and transformation across BSW ICS for the benefit of patients and staff alike. Cara recalls conversations in spring 2020 when all three chief executives sat down and had a "clear conversation about the things we felt we wanted to take forward over the next 12 months – that was the first time I think that we really sat down and committed to formal pieces of work together".  
Building personal relationships
Relationships across the three partner trusts have gone from strength to strength with a real focus by the leadership team on building trust and developing mutual understanding. Kevin tells us that the leadership team was now having, "three or four conversations each week on different things that previously would have been quite alien to the individual organisations".  

There is a real commitment to strengthening the leadership team, Cara says, explaining that she, Stacey Hunter, chief executive of Salisbury NHS Foundation Trust, and Kevin recognise that, "the strength of what we want to deliver, the opportunities and our collective ambition will be strengthened by the way in which we work together". The three chief executives have, "proactively committed to having joint coaching together" to help take this collaborative way of working into the next phase.  

Cara expresses her hope that the commitment of the three chief executives to work together in the AHA will enable them to "develop a framework so that we can have difficult conversations without it becoming personal or disrupting long-term relationships". Kevin adds that another key step forward has been the acute alliance conversations moving from just being a chair and chief executive level discussion to a wider executive-level conversation. This feels like a real gear shift when colleagues such as chief operating officers are engaging with this discussion. 
The case for change
Cara highlights the value in playing to the strengths of each individual organisation, which has benefited the development of the AHA. "Salisbury is really strong on procurement so they will lead that on behalf of the three organisations…we're also looking at some work from a finance perspective where this is a particular strength at Great Western for example". This sense of equity across the three trusts has been important in terms of influencing ways of working across the alliance and within its constituent organisations, with an executive member of each organisation leading a specific programme of work across all three. The AHA is also looking at replicating the Royal United Hospitals Bath NHS Foundation Trust's quality improvement programme in the other two trusts, to support a common approach to transformational change across the alliance.   

By playing to each other's strengths and working at scale, the AHA is delivering tangible benefits, with Stacey highlighting improvements for patients, finance, safety and quality and the workforce from this collaborative way of working. She highlights an example of the work the AHA has been doing on children's oral surgery. Waiting lists for this service had increased significantly because of the COVID-19 pandemic. Clinicians across the three trusts worked together to pool staff expertise while also looking at how best to secure access to theatres and other infrastructure. By working together, the clinicians were on track to tackle that waiting list much more quickly than they would have been if working as standalone organisations.  

Working as part of the AHA also meant that clinical teams were given the right kind of executive support to allow them to make decisions, Stacey says, which meant that clinicians could do "something really different within two or three months rather than two or three years". This also included reassuring some teams that existing relationships across different hospital sites or tertiary centres were not going to be unpicked. 

The collaborative working arrangements in the AHA were particularly helpful at the height of the COVID-19 pandemic whereby providing mutual aid allowed the AHA to deal with serious site, system and organisational pressures. Kevin says, "We were trying to support one another."  The experience of the COVID-19 pandemic also unlocked innovation in how some clinical specialities could be better configured across the three organisations, with Cara sharing the example of dermatology services which had long patient waiting lists and challenging workforce shortages. By working together and delivering some of this work virtually, the dermatology teams are now offering a much better service to patients, as well as a much stronger employment offer for staff with more opportunities for research and teaching. 

Cara also highlights how being part of the AHA has enabled the trusts to quickly move towards setting up a collective elective recovery strategy and single waiting list. Doing so gives the AHA "visibility of the needs of all of our patients" Cara says, and helps the trusts "work out where we've got inequity of access" and what needs to be done to tackle that. 

Cara also points out that collective working by the three acute trusts puts them in a stronger position to influence the ICS wide strategy, "We're then able to influence that into becoming a BSW-wide strategy that then creates a much better, collective and fair offer for patients but also importantly helps us start to address where we've got inequality because, particularly around elective pathways, the inequalities will be huge coming out of COVID".  

All three trusts view the work through "both a horizontal and a vertical lens", Cara explains, which are both equally important in improving population health in their local communities and ensuring the sustainability of each individual organisation. There are many "layers of the onion", with each organisation focusing on neighbourhoods, place, the acute provider alliance and wider provider collaboration, and the ICS itself.  
Challenges
It hasn't all been plain sailing though. Working as part of an alliance comes with challenges for individual organisations. Stacey explains saying, "How do I try and influence and support my board through a conversation that on the face of it, is not great from a Salisbury Hospital point of view but is absolutely the best thing for the Salisbury and South Wiltshire population. This is a whole different conversation". 

The AHA has sought to tackle this challenge head on, with Kevin saying, "We've also been a bit more explicit about various red lines". He added that the coaching the three chief executives have committed to having would "help those difficult conversations further down the road". The chief executives hope this coaching will also help them realise the art of the possible through their collective leadership. 

There is a real commitment to openness, transparency, and accountability, with the AHA placing a strong emphasis on accountabilities within the provider alliance and ensuring there is clarity over who is accountable for which specific pieces of work. The AHA is also starting to have some of the more challenging conversations around contracts, governance, equity of access to services and funding. One of the key lessons learned from the AHA is to invest in relationships and have honest conversations, so that you can then discuss the "really tricky" issues and gain momentum on tackling tangible programmes which will demonstrate benefits to each provider board. The challenge will now be, as Kevin put it, to navigate what is best for local communities and what is in the White Paper and national guidance.  
Next steps
Kevin highlights the impacts of the policy shift in recent years to system working and how this has changed how organisations who were previously in competition with each other, now work collaboratively. Leadership changes are a key driver in pushing forward system working, Kevin says, with Stacey having "joined from a system that is further down the line on this" and Cara having "gone to a new trust in the same ICS bringing a different perspective and approach there - that leadership change has helped pull that part of the system together a bit more". All three chief executives agree that this shift in mindset was deliberate and crucial to the development of the AHA, as trusts move away from being organisationally focused and a culture of competition towards doing what is best for the local population.  

There is now a concerted effort to recruit individuals who could contribute to system leadership rather than just organisational leadership. Stacey agrees with this perspective, saying there was a "deliberate strategy to recruit people who were partnership and population orientated, not just people who could run hospitals". This has embedded the approach that the partnership serves the populations – not its three chief executives. 
Partnerships and population health
All three chief executives are mindful of the huge impact of COVID-19 on their patients and populations, particularly in exacerbating existing health inequalities. Stacey sees a role for the AHA in making sure "that our hospitals are organised around what our populations need rather than what we as individual hospitals determine needs to be done - there is a really big difference in those two things".  

Having a "strong voice for acute hospitals in our broader ICS partnership" is also essential, Stacey says. There are also benefits for the ICS to not "always have three conversations" with each individual acute trust. All three chief executives agreed that positioning within the ICS was key for the AHA, with a real focus, Stacey says, on "serving the partnership rather than trying to tell the partners what to do".