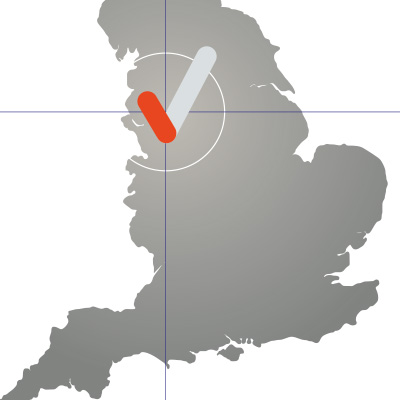 Partners involved in this provider collaborative:  
Bolton NHS Foundation Trust 
Bridgewater Community Healthcare NHS Foundation Trust
Manchester University NHS Foundation Trust 
Greater Manchester Mental Health NHS Foundation Trust 
North West Ambulance Service NHS Trust 
Pennine Acute Hospitals NHS Trust 
Pennine Care NHS Foundation Trust  
Salford Royal NHS Foundation Trust  
Stockport NHS Foundation Trust 
Tameside and Glossop Integrated Care NHS Foundation Trust 
The Christie NHS Foundation Trust 
Wrightington, Wigan and Leigh Teaching Hospitals NHS Foundation Trust 
East Cheshire NHS Trust 
Background
In April 2016, the Greater Manchester Health and Social Care Partnership was formed. Serving a population of 2.8 million, the partnership is the first devolved health and care system, in charge of the £6bn health and social care budget for the 10 boroughs in which it operates.

The Greater Manchester Health and Care Board brings together all statutory bodies in the Partnership (trusts, CCGs and local authorities) and representatives from primary care and the voluntary, community and social enterprise sector.  The Greater Manchester Partnership executive board is constituted to be the operational decision-making body for the Partnership and includes representation from across the health and social care system. Provider trusts are represented on the board by three chief executives nominated by the Provider Federation Board (PFB). 


Setting up the collaborative
Providers in Greater Manchester have a long history of collaboration. Darren Banks, group director of strategy at Manchester University NHS Foundation Trust, tells us that acute provider chief executives originally began to meet on an informal, but regular, basis 20 years ago and that more recently, mental health and community providers, as well as the ambulance service, have joined the meetings. Darren explains, "that decision coincided with the initial discussions in Greater Manchester about devolution. As providers, we had already started talking about how we would move towards greater collaboration and system working and how we could formalise our collective decision-making approach". Providers were particularly keen to ensure their collective contribution to health improvement and delivery of high-quality care and constitutional standards was recognised in the new arrangements.   

The PFB was set up as a membership organisation. In this equal share arrangement, each member pays a minimal subscription which covers the costs of a small secretariat, policy and programme support. "We already worked together in several different areas, but constructing PFB gave that collaboration a proper structure,  a recognised voice for providers in the system and also ensured that our partners had a mechanism to engage with providers spanning community, acute and tertiary care across both physical and mental illness", Darren says. As such, the PFB has enabled both the system to benefit from provider expertise in those areas where it is needed, and providers to represent collective views to help shape policy and service delivery.  This has facilitated more systematic co-design with partners, as well as greater clinical input, at a system level. The PFB member trusts also play a key role in place-based collaborations through the local care organisation approach across Greater Manchester. 
The case for change
As well as enabling providers to have a voice in the Greater Manchester Health and Social Care Partnership, the PFB was established to enable collective decision-making across trusts, provide a strategic approach to transformation and address provider quality and efficiency against the backdrop of the financial challenge. In particular, the core rationale for the PFB is to facilitate solutions which go beyond the remit and scope of the individual organisations in the membership, such as managing cancer pathways across Greater Manchester and dealing with urgent care pressures.  

The emergence of the devolved system subsequently brought these objectives into sharp focus. Ryan Donaghey from the PFB secretariat, tells us, "Greater Manchester introduced a strategic plan for the first five years of the devolution experiment. Along with our core issues, that plan drove our agenda to a certain extent because we needed a collective position on many of the issues discussed with partners, particularly commissioners and local authorities."

To help it achieve its objectives, the PFB has an agreed approach to making formal, collective decisions in those areas which are both within providers' remit and likely to have a significant impact on PFB members. The approach seeks to define which member organisations need to be part of a specific decision (the eligible constituency) and then proceeds through stages from business case to decision. However, the overriding principle is for the PFB to work on a consensual basis and, importantly, the member trusts retain their statutory duties and accountabilities.

Having the full range of providers across physical health, mental health, ambulance providers, specialist services and community health services as members of the PFB has facilitated transformation conversations across a wide range of issues. Darren also points out that one type of provider collaboration does not exclude another, for example the mental health trusts are also part of the North West mental health provider collaborative and there are shared leadership teams/group models between some of the acute providers. 
The impact of COVID-19
Increasingly, the PFB has put more resource and organisation around its supporting infrastructure, including the director-led sub-groups which meet regularly to carry out work commissioned by the PFB.  All of that has been fast-tracked since the start of the COVID-19 pandemic, "We quickly established a Gold Command within the PFB arrangements with key representatives from all trusts and the broader system meeting daily to manage the pandemic response." Gold Command, which continues to operate, drew heavily on the director and multi-professional subgroups to deal with issues like personal protective equipment (PPE) or escalation protocols around critical care.

Darren explains, "We moved a significant number of critical care patients and ventilators between our hospitals to even out the pressure, and moved thousands of items of PPE, so that not a single site fell over."

At the start of the pandemic, system-wide COVID-19 dashboards were quickly developed by Gold Command so they could see what the relative pressure was across the organisations and prioritise resources according to which organisation needed them most. "I think it worked incredibly well," Darren explains, "We were definitely building on the fact that we already had the PFB. We all knew each other well, which allowed us to operate as a hospital system and manage the pressure at a system level." Darren adds: "the common purpose allowed us to overcome any of the institutional barriers that may have arisen in the very early stages..."

The PFB now has clinical reference groups for the five most challenging specialties during recovery and are developing common approaches to the system's biggest challenges, for example orthopaedics. An example of collaborative transformation is the PFB's work with the primary care sector around endoscopy which enabled transformation of the entire pathway which has reduced demand and increased the productivity of the process itself for patients. 
Priorities for the collaborative
The key priorities for all the member organisations are to deliver high quality sustainable services, responsive to the needs of patients, and in line with statutory and constitutional standards. The PFB enables the sharing of best practice to help them all towards these goals. 

In the immediate term, they want to restore services in a way that is fair and equitable for their population, while looking after staff who have just been through an extremely challenging time dealing with the pandemic.

They are also looking to develop their anchor roles within their localities, recognising that more could be done in this area to consistently capture the value added to the system, both in direct care provision and the economic contribution, and to seek further ways to support the Greater Manchester public service ambitions.

The PFB is also discussing its system leadership role, particularly in the areas of service transformation and improvement. These discussions are in the context of the collective approach with partners to the emerging Greater Manchester Health and Social Care Partnership and the opportunities set out in the recent White Paper, as well as the emerging guidance on collaboration. Darren says, "We consciously ask ourselves, is this something for us to do as a collaborative or as individual organisations? We've had a role to play in some service reconfiguration conversations, but this has been limited to clinical and operational advice because we're not the commissioner."
Sharing lessons learned
One of the key enablers for provider collaboration in Greater Manchester has been the quality and stability of senior leadership relationships. But it takes time to build these. The provider chief executives spend a lot of time making sure that all organisations have the opportunity to participate and to have a leading role on specific projects.  

Ryan says "even though we've been collaborating for as long as we have, we still face pitfalls, and it is sometimes challenging trying to get everyone on the same page. Those conversations take time and resources, so I would say to colleagues that they shouldn't underestimate the resources you need in terms of the infrastructure to make it happen."  The PFB had relatively little resource over previous years but this was augmented through the management of the pandemic, which certainly helped them to facilitate increased collaborative working.  

Looking to the future, Darren says, "Post COVID, we need to recover in a way which seeks to address some of the inequalities which existed across Greater Manchester and have been amplified. That is quite a challenge. But we've got more standardised approaches, we've got more transparency around equity of access to services, and a real drive to work with partners to re-engineer whole pathways working as a system, so we are starting to make progress."