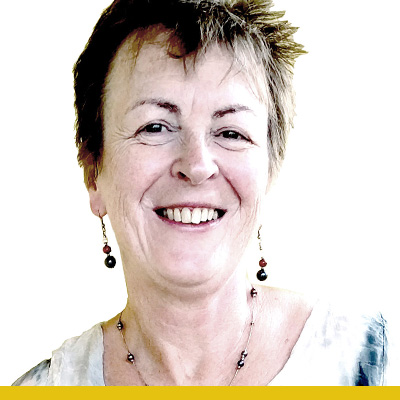 Dr Maureen Dalziel
Chair
Barking, Havering and Redbridge University Hospitals NHS Trust
Maureen Dalziel was appointed chair in February 2014. A qualified doctor and public health expert, Maureen has held a number of chief executive officer and senior medical roles in regulatory, provider, research and commissioning organisations in the NHS. Maureen is also on the board of Intensive Care National Audit and Research Centre.
Public health's overall purpose is to protect and improve the health of the nation. Before I became chair of an NHS trust in 2014, I was a public health consultant in the NHS for many years, and held very senior roles at regional, national and local level, and also in academia.
Part of the skills public health consultants develop during their training is the collection and analysis of data. When these consultants were employed by the NHS, their data analysis skills allowed them to advise boards and guide policies on healthcare decision-making. Since public health moved into the local authorities, this has left a gap in public health expertise at NHS trust level.
The intended benefits of moving public health into local authorities have not come to pass. This is in part because council budgets have been restrained and public health budgets have suffered cuts. It also takes a while for experts to learn the new politics of working in a local government setting. Public health's influence has also been weakened, as it is now a less senior role than it was in the NHS, and no longer operates at board level.


The public health agenda
At national level, public health expertise helps to shape government policy in areas such as education, housing and employment. It also promotes campaigns that address diverse issues such as health inequalities, contraception, addiction control, and smoking and eating habits. 
The intended benefits of moving public health into local authorities have not come to pass. This is in part because council budgets have been restrained and public health budgets have suffered cuts.
The best example of a sustained public health success that I can think of is the vaccination and immunisation programmes of the early 20th century that succeeded in controlling diseases such as smallpox and polio, and more recently measles, mumps and rubella. These successful programmes had key ingredients to ensure their goal was achieved. All had continuous public health expertise, resilient leadership and technical competence to ensure programmes were carried through, as well as good data to demonstrate progress against the goals that the programmes set.
Public health also shaped the national screening programmes for cancer and genetic disease. This expertise has also been used to arrange clinical services such as stroke, cancer, specialist and rare disease programmes.
It is unlikely the Department of Health could have defined the appropriate constitutional standards we expect providers to adhere to without the input of public health experts.


Improving local health statistics
As pointed out by Simon Stevens in the Five-year forward view, the economic prosperity of Britain depends on a radical upgrade in prevention and public health. A strong voice is essential to keep these public health ambitions at the forefront of health and healthcare decision-making, but the local authority health and wellbeing boards that are accountable for local public health policy are still struggling to have an impact on our patients' wellbeing.
In my patch many people have shorter lifespans than elsewhere, and our poverty and unemployment levels are above the national average. Increasing numbers of children and the elderly bring multiple chronic disease challenges that we have to deal with every day in our hospitals. To overcome these endemic problems, we need experts to guide and oversee a continuous public health programme. Only then can we improve local health statistics.


Missing: public health ethos
We tried, but failed, to recruit a director of public health to advise our board, our executive and our staff. The feedback we received from candidates was that these were now unusual posts in the NHS and that there were better opportunities available to them outside the NHS. Without this expertise, our board decision-making and staff and patient behaviours lack a much-needed public health ethos.


The trust as a health champion
As the guardian of health standards in the locality, our hospitals promote a smoke-free healthy behaviour. The campaign was led by of one of our respiratory physicians and supported by the communications department, who marketed the campaign to staff and patients, and who recruited local newspapers to support the campaign.
Despite a lack of financial support from our local authority's public health budget, we are nearing our goal to be 100% smoke free. Previously tobacco smoke drifted into the special-care baby unit and into the canteen where people were eating.
Other welcome changes were also implemented. Our smoking shelter became a fruit stall; our hospital site was redesigned to encourage walking, running and cycling pursuits by our staff; and our open air gym was opened to our local communities.
Our smoking shelter became a fruit stall; our hospital site was redesigned to encourage walking, running and cycling pursuits by our staff; and our open air gym was opened to our local communities.
Better food choices located near to or just outside the hospital entrance has helped to discourage smoking onsite and has fostered better eating habits. Although funding cuts in local government impact on the extent and type of preventative activity we can adopt, having smoke-free hospital sites is a no brainer if the hospital is to be a symbolic health exemplar to the patients, families and communities it serves.
We have an important role in our day-to-day interactions to educate local people in health literacy, too. Our sites have an enormous community footfall on a day-to-day basis. We use this opportunity to interact with our patients and their families by talking to them on a one-to-one basis and through the use of visual displays.
We are also sponsoring a local university technical college that will give local young students an education in health and social care. This could lead to a career in that field and give them a greater insight into healthy lifestyle choices. We also hope that this cadre of young people will be able to influence their families and peers on good lifestyle choices.


The cost of local authority cuts
Funding cuts by local authorities mean that support services designed to keep patients at home are no longer being provided. This means that more people are coming to A&E in a state of crisis.
We know that in the home setting and in the care homes local to our trust, residents develop pressure ulcers that quite rapidly deteriorate to grade four. If residents were being visited by support services then the pressure ulcers would be spotted before they deteriorated. Our chief nurse is leading the drive across the patch to try and resolve this unfortunate state of affairs.
Another issue we are trying to improve is the number of mostly elderly patients we see in A&E that have had a bad fall. We are working with the local authority and the neighbouring community trust to raise awareness and find mechanisms to prevent these falls.
Some people might not see these issues as public health activities, but attention to these areas are important for the wellbeing of our community. By not addressing these issues, the trust has to deal with more acutely sick patients in a crisis setting. This is a sign that the public health expertise in local authorities is not as effective as it could be.


Up-to-date data needed
The recent development of sustainability and transformation partnerships (STPs) provides an opportunity to revive and restore public health as a local force for good, but STPs currently lack the public health depth of knowledge, expertise and skills needed to do so.
STPs should be a forum for bringing together all interested parties so that good practice in public health policy in the interests of health gain can be made.
Public health expertise would enable STPs to consider which public policy issue is the priority. If deployed well, public health could support the health planning process, influence decision-making, and help to evaluate service redesign across trusts in the region.
To be effective in the STP regional setting, public health programmes need to be continuous and have sufficient expertise to collect and conduct real-time data analysis. This expertise would be useful for interpreting demographic, mortality and morbidity data, and for monitoring infection control. It would also be useful when assessing clinical effectiveness and outcomes across the trusts in the region.
Another use of this expertise could be to design health support mechanisms that are sensitive to local groups who do not follow traditional health access routes. This is important because, as the statistics show, these groups are more vulnerable to ill-health because of poor lifestyle choices and health risks.


Communication
To take part in a grown-up dialogue about illness and health behaviours, the public needs to understand what good health behaviour is. Somehow we need to get these messages across in a way that the public can relate to, something we have not properly achieved to date. We must also stop confusing patients by using NHS acronyms when we speak to them!
For instance diabetes is a disease that many people face. Cuts in the skin of elderly diabetics can develop into ulcers and possibly lead to amputation. If we could get elderly diabetics to understand this risk and, for example, get their toenails cut regularly, then this would reduce the risk of amputation.
The messaging also needs smart communication tools, such as social media and videos, to generate experiences that people can interact with and learn from. The stories need to be insightful, relatable and personal.


Takeaway message
Please use public health wisely. The aim of public health is to improve health and lighten the burden of illness that society faces. It does this best when deployed well, and when it is not withdrawn from important health and healthcare programmes until the goal is achieved.