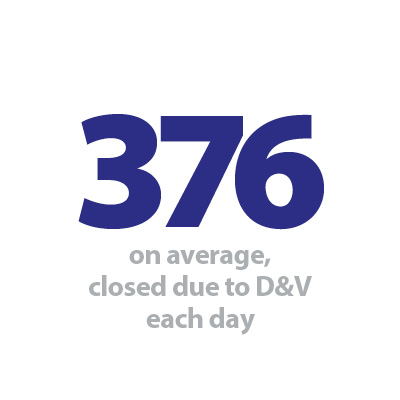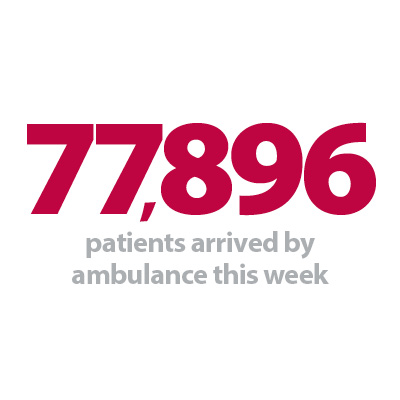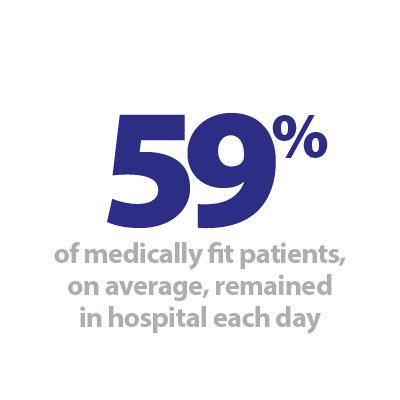 Introduction
Today the weekly winter situation reports by NHS England were published, alongside the monthly performance and activity statistics. These offer valuable insight into the situation on the ground as trusts prepare to brave what is expected to be the hardest winter for the NHS on record.

These data show us how staff continue to work tirelessly under severe pressures to deliver an ambitious catch-up plan, while  responding to the ongoing 'twindemic' of COVID-19 and a surge in flu cases and the usual seasonal illnesses. For example, the latest flu surveillance report clearly shows the rise in influenza-like illness.

This week's winter data (28 November – 4 December) show how bed occupancy remains high and we are also seeing increases in flu, norovirus and diarrhoea and vomiting having an impact in bed capacity. Data also show ongoing issues with patient flow, with an increase in the proportion of medically fit patients ready for discharge but remaining in hospital.

Meanwhile, the monthly activity and performance statistics provide useful context to the state of the sector heading into December. Key points to highlight include:

Ambulance activity: It was a very busy November for ambulance services, with over 81,000 category 1 incidents registered, representing the highest November figure on record, an increase of almost a third from three years ago before the pandemic (November 2019).

Emergency care activity: Demand remains high in A&E departments, with 2.16 million attendances registered in November, also representing a record figure for any November, as well as over half a million admissions.

Elective care: Activity increased slightly and NHS England estimates (including missing data) show an increase in the waiting list too. The figures show elective recovery progress is being made as the NHS continues its catch-up programme, with decreases in the number of those waiting more than 52, 78 and 104 weeks.

Diagnostics: Demand remains high as shown by the size of the waiting list holding steady, however, activity is also still high, with increase in MRI, CT scans and colonoscopies in October.

Cancer: We continue to see high activity, with the two-week pathway figures now above pre-pandemic levels, alongside improvements in performance against most waiting time standards, even if all key national targets are still being missed.

Mental health: Demand for IAPT talking therapies remains higher than one year ago and higher than pre-pandemic levels. Activity also remains high, with almost nine in 10 referrals finishing a course of treatment in the month of December accessed IAPT within 6 weeks.

Urgent community: As of October 2022, 80% of urgent community response (UCR) referrals met the two-hour standard for delivering UCR services.

Winter situation report (28 November – 4 December)
A&E closures and diverts: There were no A&E closures this week. There was a total of 26 A&E diverts, 16 more than the week prior.

Ambulance arrivals: A total of 77,896 patients arrived by ambulance, an increase of 1% since last week but down by 8% compared to the same week last year.

Ambulance handovers: A little under a third (31%) of ambulance handovers were delayed by 30 minutes or more, up from 23% at the same point last year. One in seven (14%) were delayed by 60 minutes or more. This is down from 15% last week and down from 10% compared to the same week last year. A total of 24,495 hours were lost to ambulance handover delays, the equivalent of about 2.8 years.

General & acute (G&A) beds: There was an average of 99,508 G&A beds open each day – 4,841 more beds than at the same time last year, an increase of 5.1%. On average each day, 179 G&A beds were unavailable and void to non-COVID infections. Average bed occupancy remains the same as last week at 94.5% – an increase of 1.5 percentage points when compared to the same week last year.

Critical care: Adult critical care bed occupancy was 80.1% this week (down from 80.5% last year). This is marginally higher than levels seen last week (79.6%).

Neonatal intensive care beds: Occupancy has increased from last week and is at 69.7%, down from 68.3% last week and up from 69.5% the same week a year before. The average number of care beds open is at 1,698, 1% higher than both the week before and the same week last year.

Paediatric intensive care beds: Occupancy has decreased this week to 87.8%, down from 89.6% last week. This is higher than the same week last year (82.5%). The average number of care beds open has fallen to 366, down by 3.4% and up by 0.9% compared to the same week last year.

Diarrhoea and vomiting (D&V): The number of beds closed due to D&V and norovirus continued to increase this week, with an average of 376 beds closed per day. This is up from 161 last week and also above levels seen this time last year (217).

Flu: This week the average number of G&A beds occupied by flu patients each day increased, roughly doubling (+48%) since last week to 712. Compared to the same week last year, the average number of G&A beds occupied by flu patients each day has increased by 2,166% (681 more). An average of 60 critical care beds were occupied by flu patients each day this week (57% more than the week before), an increase of 2,222% from the same time last year (57 more).

Long stay: The number of patients staying in hospital longer than seven and 14 days has increased since last week (up by 1.4% and 0.5% respectively). Those staying in longer than 21 days has remained at the same level. Compared to the same time last year, the numbers of patients staying in hospital for longer than seven, 14 and 21 days have all increased (up by 14.2%, 19.7%, and 24.3% respectively).

Discharges: There was an average of 22,586 patients each day who no longer met the criteria to reside, a decrease of about 3% (675 fewer). Despite this decrease, a slightly higher proportion of patients remained in hospital this week, with 59% (or 13,358) staying in hospital, an increase from 57% the week prior.

Staff absences: There was an average of 54,581 total absences each day this week, of which 10% (5,711) were COVID-19 related. The total number of staff absences has again increased from the week before, but the proportion of COVID-19 related absences has remained similar.

Our view
In our State of the provider sector survey, trust leaders told us how concerned they were coming into winter this year. Today's data publications reinforce this worry, as NHS leaders continue to work hard to meet the scale of this challenge.

November data show that trusts went into the winter with record activity in both ambulance services and A&E, specifically the most serious life-threatening ambulance calls and A&E attendances which saw the highest figures in any November. Elective care and diagnostic activity figures also highlight how busy trusts have been, delivering care and continuing to clear the backlogs exacerbated by the pandemic.

The more recent winter data from last week is also showing cause for concern. The urgent care pathway continues to face severe challenges and hospital bed occupancy levels remain high with increases in flu, norovirus and diarrhoea and vomiting reducing bed capacity. We are also seeing issues with patient flow in the figures for medically fit patients ready for discharge remaining in hospital, highlighting once again the pressures across the health and social care sector.

The workforce challenges are clear, with staffing vacancies, absences and potential strike action exacerbating ongoing seasonal pressures. However, staff will undoubtedly maintain their efforts throughout what will be a very difficult season, as the cold weather continues to apply additional pressure to services across the country.  



Cheshire and Merseyside Surgical Centre

Janelle Holmes, chief executive of Wirral University Teaching Hospital NHS Trust, highlights how the role of her team and the new investment in modular operating theatres at the trust's Clatterbridge Hospital site is helping to address the backlog of surgery caused by the pandemic.

A new elective surgical hub, Cheshire and Merseyside Surgical Centre, will treat an extra 6,000 patients a year.

The centre which recently opened its doors at Clatterbridge Hospital has seen the completion of its first phase with two brand new theatres. The innovative development saw the theatres created as modular buildings, meaning they were largely pre-built before arriving on site, reducing time for completion and limiting disruption to services. This is also 'greener by design' as it reduces construction site traffic.

This state-of-the-art facility was developed to treat solely patients awaiting elective or planned surgery and will cater for patients across Cheshire and Merseyside. Upon completion of phase two, the modular facility will have four 'ultra clean air' theatres and an 18 bedded recovery to support the sites 10 theatres. The design of the modular build has had clinical engagement from concept to delivery, with a focus on patient experience, efficient throughput and future resilience. In keeping with the trust's net zero carbon ambitions, the new theatres have technology built in to place the theatres in idle mode when not in use, reducing the energy draw and the theatres will not have nitrous oxide (commonly used in anaesthetics) – also reducing the carbon footprint.

Wirral University Teaching Hospital NHS Trust was allocated £10.6m of funding earlier this year from NHS England via NHS Cheshire and Merseyside, to build two new 'modular theatres' at its Clatterbridge Hospital site in the first phase of the work.

In September this year further funding of £14.95m was announced to build two further theatres and redesign the admissions area at the centre to enable increased flow of patients as part of phase two of the project and they are expected to open next year.

Following completion of both phases in an investment of over £25m, the centre will treat around 6,000 patients each year across Cheshire and Merseyside.

Dr Nikki Stevenson, medical director and deputy chief executive at Wirral University Teaching Hospital NHS Trust, said: "I'm delighted that we have opened the centre ahead of winter and we have already treated a number of patients from across the region who required elective surgery. The centre will enable us to treat many more patients, especially when the second phase is complete. It will make a huge difference to those across the region who have unfortunately been waiting for surgery and will greatly improve patient experience."

A successful recruitment campaign resulted in more than 40 staff being employed at the centre, including roles such as theatre porters, clinical support workers, theatre practitioners, consultant anaesthetists and surgeons.

Paul McNulty, divisional director of the Cheshire and Merseyside Surgical Centre, who has led on the development, said: "This is a fantastic centre in Wirral which will benefit so many patients. Our recruitment for staff to the centre has been very successful and we have clinicians and experts in their fields joining our team."

Elective procedures nationally were impacted by COVID-19, exacerbating the backlog of patients waiting for treatment. The funds have come from the NHS' targeted investment fund to clear the backlog of people waiting for elective surgery. The centre has opened ahead of winter and is part of NHS plans to ensure elective surgery is not affected by unscheduled care demands.

Cheshire and Merseyside Surgical Centre was constructed on to the site of the existing theatres at Clatterbridge Hospital. It was built at Clatterbridge, away from the trust's acute hospital at Arrowe Park, to ensure it is separate from patients who require emergency admission including admission for respiratory infections such as COVID-19 or flu this winter.

The aim is to reduce cancellations of surgery on the day that may have resulted from pressures on hospital capacity. It will therefore improve patient experience and prevent valuable operating time being wasted.

Hayley Kendall, chief operating officer at Wirral University Teaching Hospital NHS Trust, added: "As we head into one of the busiest periods for hospitals this winter, the centre will ensure elective care is not affected by acute hospital pressures. It is great that we are now able to provide high quality elective care for patients across the region."

It will treat many patients from across the region, including Wirral, who require elective surgery. This will reduce the backlog of patients with less urgent needs, with a focus on patients who have been waiting over 52 weeks for treatment.

Rowan Pritchard-Jones, medical director for NHS Cheshire and Merseyside, added: "The opening of Cheshire and Merseyside Surgical Centre is fantastic news. There has been significant investment in these theatres, which are now providing quicker access to surgery and outpatients procedures for thousands of patients – reducing waiting lists, improving patient experience and, most importantly, improving people's outcomes."

Please also see the Cheshire and Merseyside Surgical Centre video below:
Read our press statement in response to the latest data from NHS England.