Figure 7
Focused workplace wellbeing programme
Royal Free London NHS Foundation Trust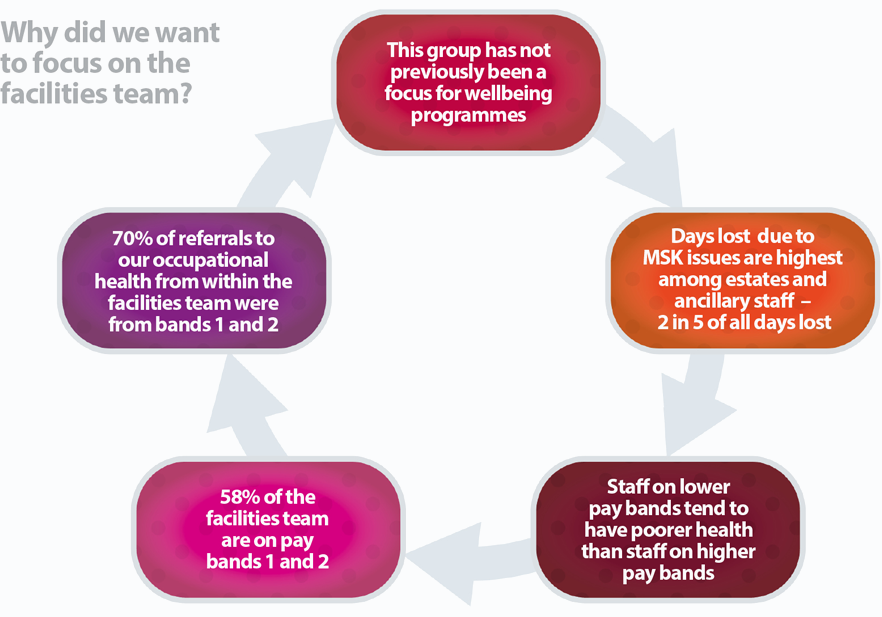 Evaluation and outcomes
Staff reported feeling in better physical and mental health as a result of attending the walking activities (scheduled for end of facilities staff shifts) and other activities.
Many individuals referred to completing a Snowdon expedition as part of the programme as their greatest physical achievement. Increasing their physical activity: staff reported this was something they did not think they were capable of and would not have had the opportunity to do without the support of the programme.
Managers reported improved attendance at work by individual staff members who have previously had very high rates of sickness absence.
Following the programme, there was a 71% response rate to the staff survey by facilities staff (trust average of 42%) and improved attendance and involvement at facilities team meetings by lower band staff.