A large proportion of directors are reconsidering their employment in the NHS as a result of pension taxation. Just under half – a combined 44% – said that they had either decided to leave the NHS in the next two years as a result of the current arrangements for pension taxation (9%), or are considering doing so (35%). These respondents cited uncertainty around the impact of annual allowance and lifetime allowance, the cumulative impact of repeated tax bills, and the decision to retire early as reasons for this.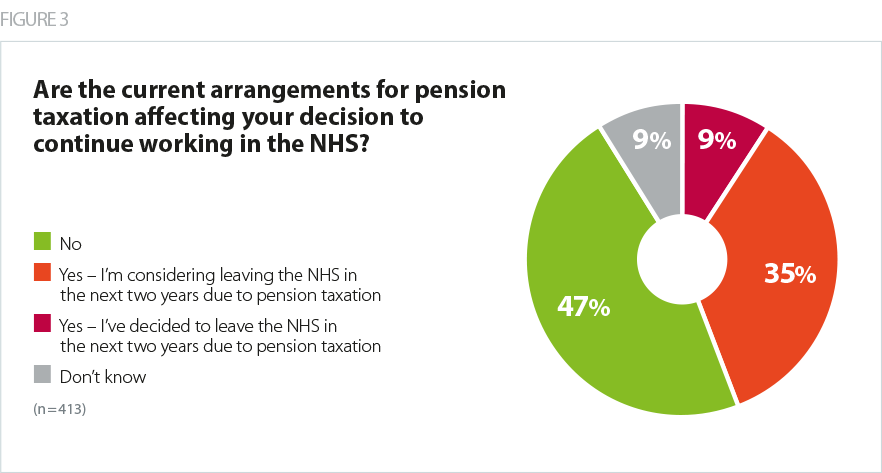 While the majority of respondents to the survey were members of the NHS pension scheme, many are reconsidering their membership of the scheme. Among clinically qualified managers who were still paying into the scheme, most have considered leaving (77%). Among non-clinically qualified staff, two thirds (66%) of those who are current members of the NHS pension scheme have considered opting out.

Among respondents who had left the NHS pension scheme since 2011, nine in ten (88%) named the impact of annual allowance taxation and the taper as the main or a major reason for doing so.