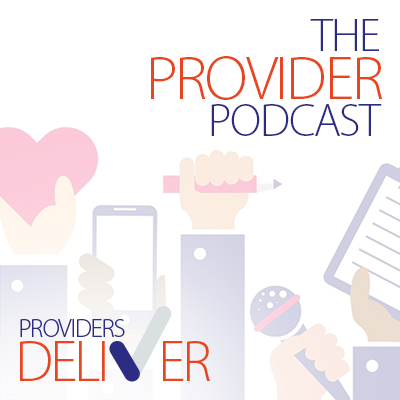 This is the fourth and final episode of our podcast series Providers Deliver: Tackling the care backlog. 
We focus this week on the successes of community and ambulance trusts in tackling care backlogs.
We hear directly from those involved about: a new approach to facilitate early discharge of patients to continue their recovery at or close to home, the role of the clinical hub run by an Ambulance Service NHS Trust at its emergency operations centre to ensure patients receive the right care first time, easing pressure on other services and also how support was provided for teachers by speech and language therapists, helping children to develop their language, communication and social skills through the pandemic and beyond.
This episode includes contributions from:
Wirral Community Health and Care NHS Foundation Trust
Emily McCardle, clinical lead speech & language therapist, and Julia Bryant, quality lead, from Wirral Community Health and Care NHS Foundation Trust discuss a new initiative implemented by the trust's children's speech and language therapy (SLT) team which sees it work with schools virtually across Wirral to upskill teachers to support children with their language, communication and social skills. The approach has improved the team's ability to manage backlogs as it has meant children can continue to be supported despite the pandemic limiting the SLT team's ability to see children in the way it had done before the pandemic. It has allowed more children's needs to be met, and more consistently throughout the school week, as teachers have the skills and confidence to support pupils within the class environment. This initiative has also given the team more capacity to support children with more specialist needs, It has also helped develop and strengthen relationships between the trust and schools.


Northumbria Healthcare NHS Foundation Trust
Karen Hutton, clinical lead for discharge and intermediate care, and Marguerite Harvey, clinical lead physiotherapist (based in A&E), at Northumbria Healthcare NHS Foundation Trust, talk about the way they have implemented discharge to assess to ensure timely discharge and assessments in the patient's own environment to get a better understanding of the support they need.  They outline the coordination and cooperation with a multidisciplinary team, including colleagues from social care, occupational therapists and community nurses that allows medically well patients to complete their recovery at or close to home. Marguerite also talks about responder and community teams in their specialist hospital and the Step up beds on standby if a stay is necessary for rehabilitation.


Yorkshire Ambulance Service NHS Trust
Simon Jennings, clinical response and governance manager and a paramedic, and Charlotte Underwood, a nurse in the clinical hub at Yorkshire Ambulance Service NHS Trust's Emergency Operations Centre share the positive impact the clinical hub is having on delivering the right care to patients first time, which is in turn helping the management of care backlogs and pressures in other services. The hub is staffed by 60 experienced clinicians, including paramedics as well as specialist nurses in district nursing, intensive care and mental health. They are able to assess patients, over the phone as well as supporting colleagues in the field, and treat or refer patients to more appropriate services for those who do not need an ambulance. The trust is now looking to implement a new clinical navigator role following successful pilots, which will be a single point of contact for paramedics out in the field and also focus on ensuring all patients get a clinical review within the first 10 minutes of a 999 call. The trust has positive anecdotal evidence from ambulance crews on the impact of this approach, particularly on reducing the number of individuals needing to be taken to hospital, and is currently analysing data to get a clearer picture of this impact.

Many thanks to all of them, and to all the individuals and organisations who contributed to these podcasts: 


South London and Maudsley NHS Foundation Trust 

Greater Manchester Mental Health NHS Foundation Trust 

Bradford District Care NHS Foundation Trust

Royal Papworth Hospital NHS Foundation Trust 

King's College Hospital NHS Foundation Trust 

Dorset County Hospital NHS Foundation Trust 

Yorkshire Ambulance Service NHS Trust 

Wirral Community Health and Care NHS Foundation Trust 

Northumbria Healthcare NHS Foundation Trust