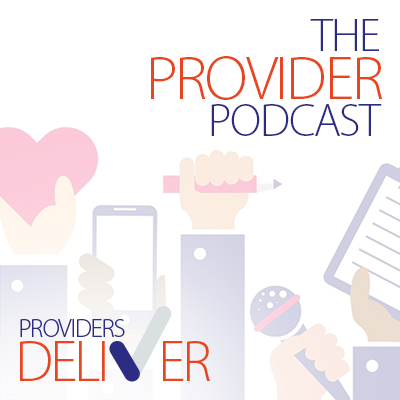 This is the launch of the first in a new podcast series Providers Deliver: Tackling the care backlog.

It gives members the chance to explain how trusts are responding with commitment and ingenuity to the challenges of tackling care and treatment backlogs.
The four-part series includes case studies from hospital, mental health, community and ambulance services on work to ease backlogs and – through early intervention – head off further demand for treatment.

There are contributions from trust leaders, clinicians and members of the voluntary community who have worked together to put in place new, imaginative approaches that are making a real difference for patients and service users.
Backlog recovery: trust leaders are rightly ambitious about what the NHS can achieve
This episode focuses on setting the scene for the series and providing background and context to the range of care backlogs that the NHS is currently facing.

We begin this episode hearing from Anna Quigley, research director at Ipsos, as she share her latest insights on the impact of the pandemic, on levels of public support for the NHS, and the extent to which those perceptions are being affected by care backlogs and treatment delays. Anna also offers her assessment of the importance of the public seeing quick progress on reducing care backlogs in the months ahead.

Dr Bola Owolabi, director of health inequalities at NHS England and NHS Improvement, also joins us to reflect on the way the pandemic has exacerbated health inequalities and the importance of the NHS recovering services in an inclusive way – with the ultimate ambition needing to be to narrow the health inequalities gap going forwards. Dr Owolabi also shares her reflections, and what NHS England and NHS Improvement are doing in response, to the latest insights trust leaders have shared about additional practical support they would welcome to recover services inclusively.

We also hear from Miriam Deakin, NHS Providers director of policy and strategy, and Ella Fuller, NHS Providers policy advisor. They explain between them the depth and breadth of care backlogs across the NHS and the impact of these on patients, their families and carers, NHS staff, and the wider system. They set out the wider context to backlog recovery, including ongoing demand and pressures on services, and what lies behind them.

The subsequent three episodes of this podcast series will focus on work being undertaken to tackle care backlogs in the acute, mental health, community and ambulance trust sectors.

The series includes case studies from the following trusts, who we would like to thank for their time, expertise and honesty:
South London and Maudsley NHS Foundation Trust 

Greater Manchester Mental Health NHS Foundation Trust 

Bradford District Care NHS Foundation Trust

Royal Papworth Hospital NHS Foundation Trust 

King's College Hospital NHS Foundation Trust 

Dorset County Hospital NHS Foundation Trust 

Yorkshire Ambulance Service NHS Trust 

Wirral Community Health and Care NHS Foundation Trust 

Northumbria Healthcare NHS Foundation Trust