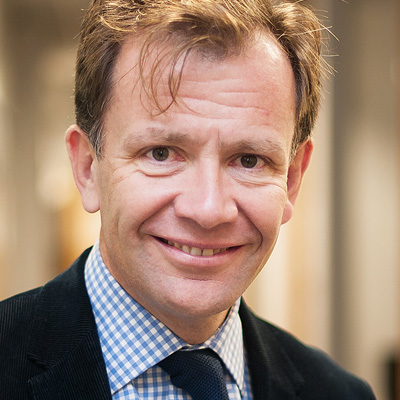 Nick Broughton
Chief executive
Southern Health NHS Foundation Trust
Nick holds qualifications in medicine and psychiatry. Before becoming a chief executive at Southern Health NHS Foundation Trust, Nick was a clinical director for a forensic service, medical director of an NHS trust and a chief executive at another NHS trust. He has also been chair of the national clinical reference group for secure and forensic mental health services and director of Imperial College Health Partners.
Q: Was there a particular job, opportunity or experience which convinced you to apply for the chief executive role?
Applying was the natural next step in my career having been a medical director for a number of years. I was inspired to go down this route by a couple of medical colleagues (both psychiatrists) who were already chief executives and have been great mentors to me. Once I decided I wanted to become a chief executives I then set about trying to find a suitable job. Advice from colleagues and my extended professional network was instrumental in this.
Q: As a clinician, what makes the trust chief executive job rewarding for you?
It is the opportunity to influence things at scale and hopefully help ensure the delivery of the best possible care to a large population. In clinical practice there is a limit as to how many people you can help. I also firmly believe that clinicians can and do make the best leaders for healthcare organisations. In addition I find the job rewarding as a result of its variety and the fact that I am continuing to learn and develop in the post.     
Q: How does your clinical background help you to perform effectively as a trust chief executive?
I believe that this helps considerably and for many reasons. As a doctor I have a clear understanding as to what equates to good healthcare, it is not a nebulous concept but something I have intimate knowledge of and care hugely about. I also have first-hand experience of the challenges and stresses facing my clinical colleagues, as such I believe I have credibility with them. In addition, as a psychiatrist, I am used to managing clinical uncertainty and considerable clinical risk. Such experience and expertise is invaluable. Finally good healthcare is all about good teamwork and I have worked in multidisciplinary teams throughout my clinical career.
As a psychiatrist, I am used to managing clinical uncertainty and considerable clinical risk. Such experience and expertise is invaluable.
Q: What do you think is more important for your performance as a trust chief executive?
Both are equally important. I think that there are limits as to what extent leadership skills can be taught. The best leaders are authentic and true to their personal values and principles. Communication is also a key leadership skill and this is an area where my clinical background certainly helps, as a psychiatrist you are trained to listen, the importance of which for chief executives can often be overlooked. I also consider that the intellectual rigour of medical training and practice is incredibly helpful. As a chief executive you frequently have to assimilate information from multiple sources and simultaneously manage multiple different problems.
Q: What are the challenges you've faced balancing your priorities as a clinician and your responsibilities as a trust chief executive? How have you overcome these?
A lack of time is the greatest challenge. I was able to continue with clinical work on a limited basis for the first 18 months I was a chief executive however, since the advent of STPs that has proved impossible. The increased need to work at a system level has placed considerable demands on my diary. Having said that my clinical background informs virtually everything I do as a chief executive.