The NHS Providers' Digital Boards development programme is delivered in partnership with Public Digital and is designed to support boards in leading the digital transformation agenda. The programme is commissioned by Health Education England as part of their Digital Readiness Education programme and is supported by NHS England and NHS Improvement.

Digital Boards aims to build board understanding of the potential and implications of the digital agenda and increase the confidence and capability of boards to harness the opportunity that digital provides through board resources, webinars, peer learning and free board development sessions for individual trusts.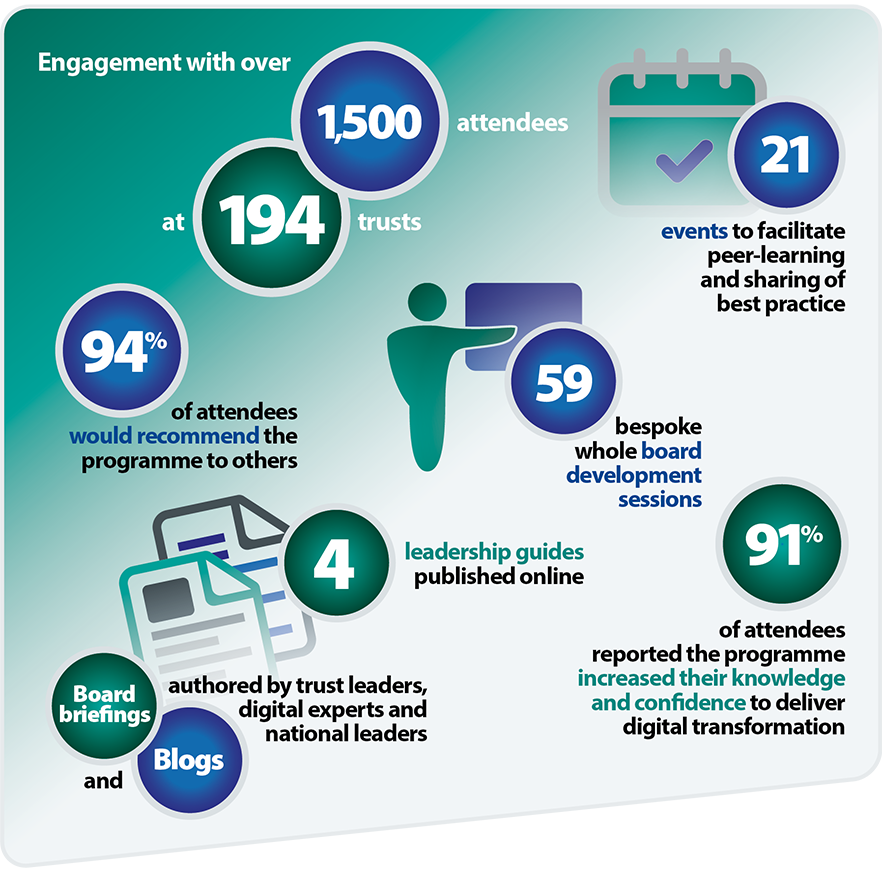 We also launched a Digital Boards Leadership Network which now has over 400 members. Join the Digital Boards leadership network to stay updated and receive our bimonthly bulletin. Get in touch to learn more.