Annual Conference and Exhibition 2023
14 - 15 November, ACC Liverpool
why attend annual conference?
Our flagship Annual Conference and Exhibition is a unique event with unrivalled health content and networking, giving you the insights you need to perform your role more effectively.
This year's event will be a chance for everyone to come together again to share, debate and discover how to shape the sector. Engage with like-minded people and organisations and future-proof your board and your business. 
Join us at the ACC in Liverpool as we explore the health landscape with top speakers from inside and outside the sector.
About the event
This year's theme is Vital!, representing the essential care the provider sector delivers, the deep commitment of staff, and the importance of ensuring our health service is sustainable for the future. You can expect a mixture of keynote speeches, panel discussions, interactive breakouts and networking opportunities, focused on the key issues facing provider sector leaders.
Follow us on LinkedIn or Twitter @NHSProviders and use the hashtag #NHSP23 for all of the latest updates.
Not sure what to expect? Watch the recordings from our 2022 plenary sessions here. 
Programme
---
Registration and exhibition viewing
Welcome and introduction
Samira Ahmed, award winning journalist and broadcaster will open the conference.
Opening address from NHS Providers Chief Executive
NHS Providers Chief Executive, Sir Julian Hartley opens the conference, reflecting on the achievements in the provider sector despite the challenges being faced, as we head into the Winter period.
Keynote speaker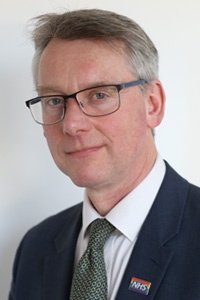 Sir Julian Hartley
Vital for recovery – How do we achieve sustainable, equitable recovery of care backlogs across all sectors?
Significant progress has been made over the last year to recover care backlogs, but there is still work to do to reduce waiting times and lists across all sectors. This session will examine the current situation, exploring what recovering care backlogs sustainably and equitably really means, and what it requires at both national and local levels.

Chair: Samira Ahmed, Broadcast Journalist
Panellists: Samantha Allen, Chief executive, North East and North Cumbria Integrated Care Board
Sir James Mackey, National Director of Elective Recovery, NHS England
Dr Dominique Allwood, Director of Population Health, Imperial College Healthcare NHS Trust and Chief medical officer, UCLPartners
Exhibition, refreshments, and networking (60 minutes – Exhibition Hall)
Delivering with partners 1
1a. NHS estates infrastructure – Opportunities for a sustainable future (Supported by Capsticks)
The NHS Workforce Plan is a major step forward in moving towards a sustainable future for NHS staff and improving patient care. Staff retention has a significant role to play in ensuring the ambitious plan is delivered. A major factor for retention is ensuring that NHS staff who need it have access to accommodation which is high quality and sustainable, as well as located near to hospitals and other core healthcare facilities. The supply of suitable accommodation has been limited over recent years, mainly due to the restricted capital funding available to NHS Trusts and the need to focus on front line services.
The NHS Homes Alliance is a collaborative group made up of representatives from the public and private sector, brought together to consider the challenges in relation to NHS staff accommodation and how they might be overcome in order to unlock the delivery of new homes for NHS staff. The group has published a White Paper making recommendations on delivery models for accommodation, which has gained traction with both the Department of Health and Social Care and Department for Levelling Up, Housing and Communities. Capsticks have contributed to the White Paper and this session will focus on the recommendations that have been made and the available models for delivery. We will draw upon various case studies and we will be joined by our client Aileen Hogan (programme manager) from Community Health Partnerships to provide insight from the client perspective into the issues and challenges faced and how they can be resolved.
1b. Delivering financial sustainability – Why procurement collaboration and supply chain resilience are key (Supported by NHS Supply Chain)
With the ongoing focus on recovery of care backlogs, efficiency improvements and unprecedented savings targets, NHS Supply Chain continually strives to deliver a resilient procurement and supply chain service, enabling the NHS to deliver safe and excellent patient care.
Presenting with trust and ICS representatives NHS Supply Chain will share insights from an Orthopaedic hip and knee project saving South Yorkshire £1 million per annum, and the tangible benefits that greater innovation, clinical and procurement collaboration, and supply chain resilience will deliver on behalf of the system – contributing to the Provider and ICS efficiency plans and the NHS Supply Chain target of driving £1 billion incremental value back to the NHS by 2030.
Chair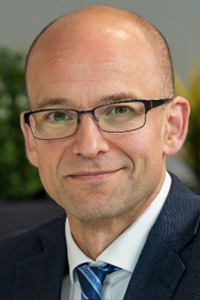 Andrew New
Speakers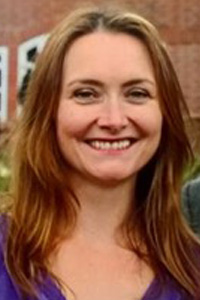 Cathy Hassell
Andrea Smith
1c. Beyond virtual wards: How digital home care can help in urgent care (Supported by Doccla)
In this session we will outline how bringing together new clinical models supported by innovative technology can make a huge difference to the provision of sustainable healthcare, and how the future hospital will look very different as a result.
With practical examples from across the country of ways in which a home based focus with digital support is transforming care pathways, as well as extending the reach of clinical staff beyond traditional boundaries, with successful schemes operating through acute, community and ambulance trusts.
We will discuss the implications for care in the twenty-first century and board level leadership and hear the rich experiences of those in the room.
Breakout sessions - Vital for Communities
2a. Evolving relationships with place: Sharing lessons from mental health provider collaboratives
This session will explore the lessons learnt and ongoing experiences of the relationships between provider collaboratives and place based working, looking at how trusts are working together to achieve shared aims and ambitions for local communities. The focus will be on mental health services, although the lessons will be relevant to all providers, giving insight on both vertical and horizontal collaboration.

Chair: Michele Moran, Chief Executive, Humber Teaching NHS Foundation Trust

Panellists: Jacquie Mowbray-Gould, Director – MHLDN Provider Collaborative, Devon NHS Partnership Trust (DPT)
Salma Yasmeen, Chief Executive, Sheffield Health and Social Care NHS Foundation Trust
2b. The journey towards preventative models of care – How connected data and Integrated Neighbourhood Teams are delivering targeted prevention in Birmingham & Solihull
Delivering proactive, preventative health and care services at scale is now widely accepted as an essential development for the sustainability of our national health and care system. However, it requires complex, system-wide approaches to workforce, data, and estates, and providers and systems around the country are considering how best to achieve this. 
The Birmingham and Solihull Integrated Care System is undertaking an exciting piece of work focused on finding new ways to prevent and manage escalating health and care needs within the population. The first phase of this work has involved bringing together local authority, primary and secondary care data to identify Birmingham's specific population needs, which can then be prioritised for proactive services. The combined data indicates that the top 10% of users make up 71% of demand on services, and initial case reviews suggest that 45% of these frequent service users are suitable for targeted preventative support.
Armed with this, and further analysis, the second phase of this work involved designing and piloting new ways of working to deliver targeted, preventative interventions through new Integrated Neighbourhood Teams. This is being evaluated and iterated before informing the design of a future operating model and being scaled to primary care networks across the ICS.
The work not only has the potential to help reduce pressure on stretched primary, secondary and social care services, but also to enable significant numbers of people across Birmingham and Solihull to live longer, healthier, happier and more independent lives in the neighbourhoods and communities they call home.
In this session, leaders of this innovative programme of work will describe the key findings so far and share details of how they are working together as a system to achieve their vision.
Panellist: Chris Holt, Chief Transformation Officer, Birmingham Community Healthcare NHS Foundation Trust
2c. Embedding a health inequalities approach to recovery
Recovering core operational performance and taking a population health improvement approach, that reduces inequalities, to recovery can be seen as mutually exclusive. In this session, we will explore how trust leaders across the acute, community, mental health and ambulance sectors have taken a health inequalities approach to recovery and how they have communicated the value of this approach across their organisation and to system partners. 
Exhibition viewing, lunch and networking (60 minutes – Exhibition Hall)
Delivering with partners 2
3a. Supporting one trust's 'productivity and efficiency' challenge (Supported by NHS SCW)
Improving productivity and balancing the books are a priority for the NHS. With efficiency targets increasing, NHS providers need to develop skills and share best practice to ensure this challenge is met whilst still improving service quality and reducing backlogs.
In January 2023, with just £2m of a £19m efficiency target identified through their traditional planning process, a West Midlands Acute Trust approached NHS South, Central & West (SCW) to help them co-produce a 'robust and credible' plan.
This session describes how bringing in external support resulted in detailed plans for delivering £24m in 23/24 but also, what happened next.
Delegates can hear the impact and learning from this approach.
3b. Supporting the sustainability of the NHS with cost-effective, proven, and clinically led EPRs (Supported by Altera Digital Health)
In the era of rapidly advancing technology and the pressing need for sustainable healthcare systems, Electronic Patient Records (EPRs) play a crucial role in improving patient care, enhancing efficiency, and reducing costs.
However, the high price tags associated with traditional EPR implementations have posed significant challenges for the NHS and raised questions about the best use of taxpayer's money.
In this session, Mark will lead a discussion with two digital transformation leaders from NHS trusts who will share valuable experiences and insights into recent EPR deployments including:
The importance of sustainability in healthcare and the role of EPRs, exploring the current challenges faced by the NHS and highlighting the need for sustainable practices to ensure long-term viability.
How it is possible to accelerate digital maturity with a cost-effective approach that improves patient safety and reliability of patient care.
The benefits of a scalable and modular EPR system that can be implemented in a phased approach, reducing upfront costs, and enabling faster deployment.
The importance of interoperability and data integration to maximise the value of your EPR.
Usability and clinical leadership as critical success factors.
Chair
Mark Hutchinson
Speakers
Jackie Edwards
Jane Saunders
3c. Three ways to develop great NHS leadership (Supported by GatenbySanderson)
In this session, GatenbySanderson will share the trends from their research of public sector leadership. They will draw on evidence-based findings to present the typical profile of NHS leaders, and look at how these compare to wider public sector leadership. They will explore how NHS leaders can build on compassionate leadership approaches, enhance collaboration, and drive outcomes to address current challenges, leveraging their strengths and considering areas for growth.
Breakout sessions - Vital for Staff
4a. System, place and neighbourhood – Personal leadership reflections
In recent years the NHS has moved from an emphasis on competition to one that encourages collaboration and integration. As system working continues to mature, we aim to explore the challenges and opportunities senior trust leaders have experienced in moving to a new way of working, from the leadership of single organisations to leadership across organisational boundaries. The discussion will allow speakers to share their thoughts on what they have learnt about their leadership styles in this new context and the practical tips they can share with their peers.

Chair: Stephen Eames, Chief Executive, Humber and North Yorkshire Health and Care Partnership

Panellists: Helen Ray, Chief Executive, North East Ambulance NHS Foundation Trust
Angela Greatley, Former Chair, Central London Community Healthcare NHS Foundation Trust
Dr Owen Williams OBE, Chief Executive Officer, Northern Care Alliance NHS Foundation Trust
Professor Mel Pickup, Chief Executive, Bradford Teaching Hospitals NHS Foundation Trust
4b. Closing the gap: A discussion about strategies and insights for addressing the disciplinary gap (Supported by Hempsons)
Join us for a discussion about the race disciplinary gap and how NHS providers are successfully addressing the inequality. We will consider the implications of the disciplinary gap for staff morale, patient care and legal risk. This session presents an invaluable opportunity to gain insights from Hempsons' extensive legal expertise coupled with real-world experience and approaches from a senior NHS HR/Equality leader. By attending, delegates will be empowered with the knowledge and tools to devise effective, strategies aimed at reducing the disciplinary gap.
Panellists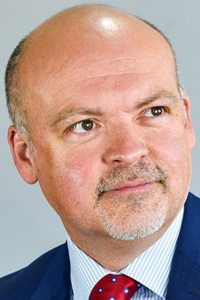 Andrew Davidson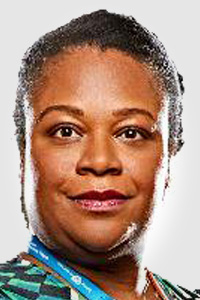 Janine La Rosa
4c. Partnering with staff to restore morale and improve culture
An opportunity for NHS leaders' thinking to be shaped by engaging diverse staff voices to improve organisational culture. With morale at an all-time low in the NHS, this is an opportunity for delegates to hear from NHS staff and leaders as they speak openly and directly about enablers and blockers to work which they are enacting to improve their and their colleagues' experience at work.

Chair: Dr Cat Chatfield, Director, HSR UK

Panellists: Jinjer Kandola, Chief Executive, North London Mental Health Partnership (Barnet, Enfield & Haringey Mental Health Trust and Camden and Islington NHS Foundation Trust)
Fatima Khan Shah, West Yorkshire Inclusivity Champion, West Yorkshire Combined Authority
Emma Mendes da Costa, Workforce Equality, Diversity and Inclusion Lead, Chair of the Southern Disability Support Network, Sussex Partnership NHS Foundation Trust
Exhibition, refreshments, and networking
Delivering with partners 3
5a. Establishing a management system: creating that special sauce! (Supported by Virginia Mason Institute)
Showcasing how to create and deploy a bespoke Management system (aligned to NHS Impact) that strategically aligns everyone's work, removes unwarranted variation, celebrates our people and creates a culture of learning. This is not additionality, rather a foundational way of working which harnesses the talent and imagination across the organisation and sets it free to innovate, deliver their own service improvements and build sustainable solutions that are defined by high quality safe care.
Chair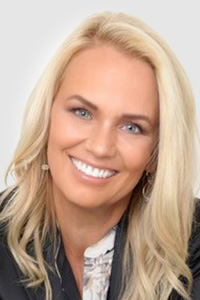 Wendy Korthuis Smith
Speaker
Adam Sewell-Jones
5b. Making collaboration happen (Supported by Browne Jacobson)
There is a lot of evidence that providers and provider collaboratives articulate concerns about 'governance' as one of the key challenges they are experiencing. Whether it is from NHS Providers own survey of provider collaboratives or case studies and feedback from the provider collaborative programme, or insights from providers' approaches to Browne Jacobson for legal advice – it's clear that 'governance' in provider collaboration can be seen as a stumbling block to be overcome rather than a facilitator of effective oversight and control.
5c. In conversation with Dr Habib Naqvi
In the format of a conversation with Dr Habib Naqvi, this session will explore the importance of data in reducing health inequalities, looking at the following:
Understand where the health inequalities lie within the communities being served and their impact.
The actions required to improve the quality of the data held.
How these can support the development of evidence-based interventions that improve experience and outcomes.
Speaker
Dr Habib Naqvi
Keynote speech from Margaret Heffernan, experienced leader, professor and author
Following a successful career in television production, Margaret led a number of successful businesses before turning to analysing business leadership, highlighting issues such as wilful blindness, dealing with uncertainty and the benefits of creative collaboration. We welcome Margaret to discuss key leadership challenges facing NHS provider organisations.
Keynote speaker
Professor Margaret Heffernan
Vital for Improvement: How can we embed a culture of improvement and innovation?
This session will discuss: improvement approaches (sharing experience and learning from the NHS and beyond); regulators' role in supporting improvement and innovation; and the importance of embedding a culture of improvement within organisations.
Drinks reception (Supported by Newton)
Drinks reception
Sir Ron Kerr, opens the drinks reception with a speech.
Conference day 1 close.
We would like to thank Newton who will be sponsoring our drinks reception. 
Conference dinner (Supported by Hempsons, BD and Altera Digital Health)
Conference dinner (Supported by Hempsons, BD and Altera Digital Health)
Sir Ron Kerr will provide the opening remarks and hand over to our sponsors.
After dinner speech
Further information will be available soon.
---
Registration and exhibition viewing
Breakfast session 1
Further information will be available soon.
How do we shift from the current disjointed siloed model of healthcare to fully integrated community healthcare? (Supported by NAPC)
Neighbourhood Care focuses on a collaborative and innovative approach to personalised care within communities, delivered through integrated neighbourhood teams. It shifts the approach from a disjointed siloed one to a fully collaborative healthcare system that prioritises health inequalities and results in positive patient outcomes with flourishing local teams. It is aligned to the Fuller Stocktake report's three pillars of preventative, chronic, urgent and episodic care.
What will you get out of this session: This session will provide an opportunity for you to explore how successful collaborative Neighbourhood Care could be delivered with input from an expert panel who have first-hand experience of developing new approaches aligned to this model.
Chair: Sir Julian Hartley, Chief Executive, NHS Providers
Panellists: Matthew Bryant, Chief Executive Officer, Dorset Healthcare and Dorset County Hospital
Mairead McCormick, Chief Executive Officer , Kent Community Health NHS Foundation Trust
Paul Mears, Chief Executive, Cwm Taf Morgannwg University Health Board
Katrina Percy, Deputy CEO and Lead for Neighbourhood Care Development, National Association of Primary Care
Welcome to day two
Samira Ahmed, award winning journalist and broadcaster welcomes delegates to day two of the conference.
Keynote speech from Secretary of State for Health and Social Care
The Secretary of State for Health and Social Care is invited to join us and share his vision for the NHS as we enter an election year, following a turbulent time of industrial action and immense pressures on the service.
Keynote speaker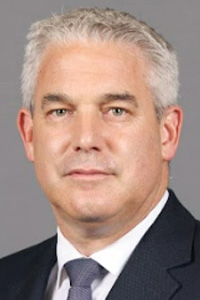 Rt Hon Steve Barclay MP
Keynote speech
A chance to hear from NHS England's chief executive about the key priorities for the NHS provider sector.
Chair: Samira Ahmed, Broadcast Journalist
Exhibition viewing, refreshments and networking
Delivering with partners 4
6a. Reforming medical education and training to support an evolving workforce and population (Supported by GMC)
Today's generation of doctors wish to exercise different career and life choices, while the needs of the patients they serve are also evolving. To meet these challenges, and put the workforce on a sustainable footing for the future, we need to re-think medical education and training to be more flexible, and help doctors better meet the different challenges of demographic changes.
Join the GMC for this interactive session to:
understand the changing patterns and preferences of doctors in training, and how to support those choices to keep trainees in the workforce
learn what employers can do, even when there are significant service pressures, to prioritise education and training
see where the opportunities lie to evolve traditional training routes, to the benefit of the profession and the public.
Speakers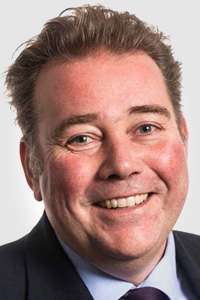 Charlie Massey
Dr Nicolette Morgan
6b. What does 2024 hold for procurement law: What board members need to know? (Supported by Hempsons)
2024 will be a significant year for procurement. The rules governing healthcare procurement will change with the expected introduction of the Provider Selection Regime. This will significantly change how healthcare is commissioned. The Procurement Act (currently the Procurement Bill) is expected to come into force in October 2024. These new rules replace the current EU derived position. This session will cover the key issues that Board members will need to know.
6c. Delivering with partners (Supported by TBC)
Further information will be available soon.
Breakout sessions - Vital for the future
7a. Making the most of what we've got – Using existing resources to deliver digital transformation
This breakout session will explore how trusts leaders from across the provider sector are leveraging existing organisational capacity and capability to deliver digital transformation. Funding constraints and workforce shortages can pose a barrier for trusts looking to harness the potential of digital transformation to help tackle trusts' most pressing issues; our panel of trust board leaders will share their quick fire learnings and advice on topics such as electronic patient records, strategy and workforce.
Chair:  Jenny Reindorp, Interim Director of Funded Programmes, NHS Providers

Panellists: Suzanne Robinson, Director Finance, Greater Manchester Mental Health
Neil Dardis, Chief Executive, Frimley Health NHS Foundation Trust
Anushta Sivananthan, Medical Director, Cheshire & Wirral Partnership NHS Trust
Dr Maxine Power, Director of Quality, Innovation and Improvement, North West Ambulance Service NHS Trust
7b. Enabling an environment for patient safety
Further information will be available soon.
7c. Mind the gap - The productivity and financial challenges facing trusts in systems
This session will discuss the productivity and financial challenges facing trusts in systems. While the drivers of productivity and financial challenges will be explored, the session will focus on how trusts are working to improve productivity, what can be learned from key system partners, and the wider national support needed to scale up potential solutions.  
Chair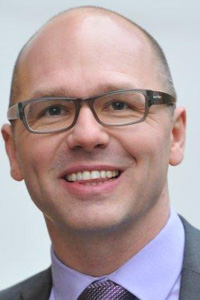 Mark Orchard
Exhibition viewing, lunch and networking
Speech from Shadow Secretary of State for Health
The Shadow Secretary of State for Health and Social Care will join us to discuss what he sees as the priorities for the NHS as we head towards a general election.
Keynote speaker
Wes Streeting MP
Vital for reform – What should the public expect from the future NHS?
This discussion will explore the underlying challenge of healthcare reform. We will consider how organisational leadership can improve, and give senior leaders at the conference a chance to share their views on the future of the NHS.
Chair: Samira Ahmed, Broadcast Journalist
Panellists: Anna Quigley, Head of Health and Social Care, Public Affairs, Ipsos UK
Matthew Taylor, Chief Executive, NHS Confederation
Isabel Hardman, Assistant Editor, The Spectator
Speakers
Adam Sewell-Jones
Chief Executive
East and North Hertfordshire Hospitals NHS Trust
Adam has worked in the NHS since 1992 and is passionate about continuously improving services for patients. He has held a number of executive roles before taking the national leadership role of director of improvement and then regional director for the Southwest of England. In these roles he led several national programs including the Virginia Mason NHS partnership, the Culture and Leadership programme and Aspiring CEO programme.
Aileen Hogan
Interim Programme Manager
Community Health Partnerships
Aileen is a programme consultant currently working with Community Health Partnerships and has a mix of business and healthcare experience from the public and private sector. Aileen has held senior clinical, hospital and project management roles in UK, Ireland, and the Middle East. Many of her senior clinical roles extended to hospital development and delivery ranging from value engineered solutions to new build hospitals. Aileen has worked with a variety of organisations, linked to healthcare programmes and development projects.
Andrea Smith
ICS Procurement Director
South Yorkshire ICS and Sheffield Teaching Hospitals NHS Foundation Trust
A proficient commercial leader with 25+ years experience spearheading strategic and operational improvements in commercial and procurement realms, spanning public and private sectors. Andrea's impactful journey includes pivotal roles within the NHS, currently steering operations at Sheffield Teaching and Children's Hospital, Andrea's influence extends to procurement leadership across South Yorkshire. A Chartered Institute of Procurement and Supply fellow and engaged in regional and national procurement circles, Andrea's dedication shines as an Health Care Supply Association (HCSA) Council member, nurturing future healthcare leaders.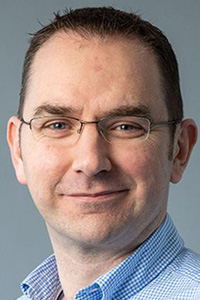 Andrew Daly
Partner and Head of Procurement
Hempsons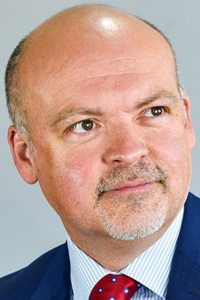 Andrew Davidson
Partner and Head of Employment
Hempsons
Andrew supports employers in the health, social care and private sector on employment law issues in his role as head of employment. Andrew has a national reputation for his work in handling concerns about doctors (under the MHPS framework), dealing with discrimination issues, employment tribunal claims and TUPE in particular and he has considerable expertise across healthcare employment law. He regularly provides training for clients on a wide range of employment law and HR issues and is a regular speaker at national conferences.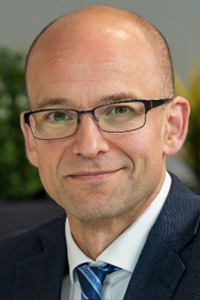 Andrew New
Chief Executive Officer
NHS Supply Chain
Andrew joined NHS Supply Chain as chief executive officer (CEO) in September 2021 and has focussed on leading the organisation to deliver a broad range of value to the NHS. Prior to this, Andrew was executive director for Procurement and Supply Chain at JCB and has also held senior roles at Magnox Ltd and Babcock International Group PLC. Andrew has extensive experience in business transformation, total lifecycle cost management, customer and supplier engagement, and deploying technology to optimise operational performance.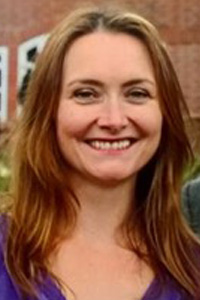 Cathy Hassell
Managing Director
South Yorkshire and Bassetlaw Acute Federation
Cathy is managing director of the South Yorkshire & Bassetlaw Acute Federation, a provider collaborative of five acute trusts. Previously Cathy was director of Clinical Policy, Quality and Operations for NHS England where she led the implementation of the NHS Long-Term Plan for cardiovascular disease and respiratory care, and has significant experience of leading large, complex NHS programmes to improve patient outcomes. Cathy is dedicated to supporting the NHS to tackle health inequalities and provide high quality, patient-centred care.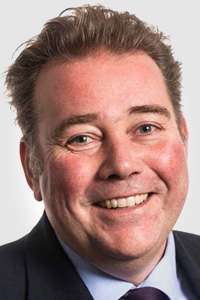 Charlie Massey
Chief Executive and Registrar
General Medical Council
Charlie leads the General Medical Council (GMC) senior management team and is responsible for what the GMC does day-to-day. The chief executive is also the Registrar, in which role Charlie has various functions specifically assigned in legislation. He builds on the key reforms, including expanded medical education and training role, revalidation, language checks for doctors from Europe and Medical Practitioners Tribunal Service. Charlie joined the GMC from his director general role at the Department of Health England. Before that, Charlie was director for ageing society and state pensions at the Department for Work and Pensions. He has also worked in a variety of roles across government and the wider public sector.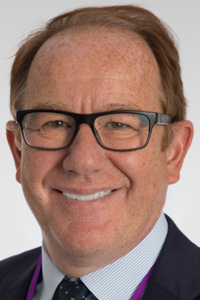 David Bradley
Chief Executive
South London and Maudsley NHS Foundation Trust
David joined South London and Maudsley NHS Foundation Trust as chief executive in July 2019. He has extensive NHS operational experience in mental health, acute and community services. David began his career in the NHS in 1980 and has over 20 years' experience at board level across different NHS trusts in London, Oxford and Surrey including nine years as a chief executive officer. He is a board member of King's Health Partners, a trustee on Maudsley Charity (the largest mental health charity in the UK) and on the advisory board of Mindful Healthcare. David is a partner member (Mental Health) of the NHS South East London Integrated Care Board as well as chair of the Cavendish Square Group, which provides a collective voice for the providers of NHS mental health services in London, and for the broader mental health community including clinicians and patients.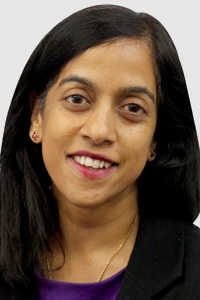 Professor Durka Dougall
Chief Executive
The Centre for Population Health
Durka is a medical consultant and specialist in population health, public health, health inequalities, and leadership development. She is the chief executive of the Centre for Population Health, chair of the Health Creation Alliance, non-executive director for two NHS trusts, and an honorary professor in Public Health and Population Health working to support University of East London and University College London. Durka is an influential BAME leader in health and care and very proud of both her Sri-Lankan heritage and of being a working mother of two.
Dr Habib Naqvi
Chief Executive
NHS Race and Health Observatory
Habib is chief executive of the NHS Race and Health Observatory, which works to identify and tackle ethnic and racial inequalities in healthcare. He has worked at the Department of Health and Social Care and at NHS England where he led national equality and diversity policy and implementation programmes. Habib was awarded an MBE in the 2019 Queen's Birthday Honours for services to equality and diversity in the NHS, he received a fellowship through distinction at the Faculty of Public Health in 2023 and is listed in the HSJ's '100 most influential people in health'.
Jackie Edwards
Chief Clinical Engagement Officer
Worcestershire Acute Hospitals NHS Trust
Jackie has recently taken the role of chief clinical digital engagement officer, a new role that is supporting digital transformation of the electronic patient records in the journey of digital innovation directly with and for health care staff. With a background of 38 years as a clinical nurse, clinical and operational leader as a chief nursing officer she brings a strong focus on promoting clinical and patient engagement. Jackie's keen interest is in developing strategies to promote enhancing further the seamless integration of digital technologies into clinical practice as the NHS makes ready for advancements in digital services that support better patient outcomes.
James Benson
Chief Executive Officer
Central London Community Healthcare NHS Trust
James Benson, chief executive officer for Central London Community Healthcare NHS Trust (CLCH).
James started his career in healthcare in Sydney, Australia working as a speech pathologist, and has held a number of specialist clinical roles within the UK. James has worked for CLCH since it was founded as a trust fulfilling a number of senior management roles - director of improvement and chief operating officer; having previously also been one of the divisional directors of operations for the trust. James is also presently the NHS England National Delivery Advisor for Virtual Wards.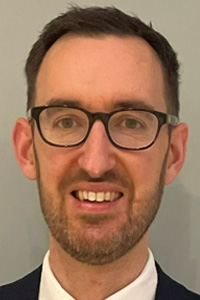 James Wilson
Transformation Director
Mid and South Essex Community Collaborative
James is director of transformation for the Mid and South Essex Community Collaborative, a joint appointment across North East London NHS Foundation Trust (NELFT), Essex Partnership University NHS Foundation Trust (EPUT) and Provide Community Interest Company (CIC). The Community Collaborative was established in May 2020 and James has driven the development of the collaboration bridging the commissioning and provider divide to focus on how we can improve patient outcomes working as one across the Mid and South Essex system.
Jane Saunders
Programme Director for EPR and Digital Transformation
Maidstone and Tunbridge Wells NHS Trust (MTW)
Since 2021, Jane has led MTW's roll out of Altera Sunrise EPR, EPMA and EDN, and introduced a UK first-of-type with Altera EPR, the iRefer CDS system. Jane wrote the Trust's current digital transformation strategy that is currently being implemented. She is also involved in regional work and co-chairing the national supplier forum. She brings clinical experience to the digital transformation agenda having worked as a nurse before moving into service provision and operational management.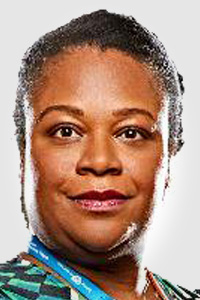 Janine La Rosa
Chief People Officer
Barking, Havering and Redbridge University Hospitals NHS Trust
Janine joined Barking, Havering and Redbridge University Hospitals NHS Trust in November 2022, having previously been the strategic head of equality and inclusion for the NHS in London. Among other things, she provided leadership and expertise for Equality, Diversity and Inclusion (EDI) activity across the capital. Janine has led culture transformation programmes in large and complex organisations. Before working in the NHS, Janine was the diversity lead for Sky where she was responsible for ensuring the broadcast company represented the UK.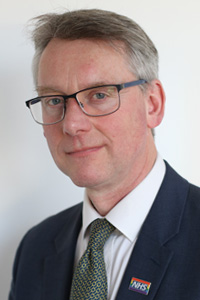 Sir Julian Hartley
Chief Executive
NHS Providers
Sir Julian joined NHS Providers as chief executive in February 2023, having been chief executive of Leeds Teaching Hospitals since 2013. NHS Providers is the membership organisation for the NHS hospital, mental health, community and ambulance services that treat patients and service users in the NHS. We help those NHS foundation trusts and trusts to deliver high-quality, patient-focused care by enabling them to learn from each other, acting as their public voice and helping shape the system in which they operate. NHS Providers has all trusts in England in voluntary membership, collectively accounting for £104bn of annual expenditure and employ 1.4 million staff.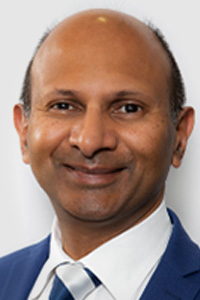 Professor Kiran Patel
Chief Medical Officer, Deputy CEO and Consultant Cardiologist
University Hospital Coventry and Warwickshire NHS Trust
Kiran is chief medical officer, deputy chief executive officer and consultant cardiologist at University Hospitals of Coventry and Warwickshire. He came to that role in 2019 after six years as medical director for NHS England (West Midlands). He graduated from Kings College, Cambridge University in 1993 and has been a practising Consultant Cardiologist 2005 and continues to practice despite a busy managerial role. He was appointed an Honorary Professor at Warwick and Coventry Universities in 2018. He was also clinical lead for the Coventry and Warwickshire ICS (2019-22).
Professor Margaret Heffernan
Entrepreneur and Author
Margaret produced programmes for the BBC for 13 years. She then moved to the US where she spearheaded multimedia productions for Intuit, The Learning Company and Standard&Poors. She was chief executive of InfoMation Corporation, ZineZone Corporation and then iCast Corporation, was named one of the "Top 25" by Streaming Media magazine and one of the "Top 100 Media Executives" by The Hollywood Reporter.
Mark Hutchinson
Vice President - Healthcare Strategy and Transformation
Altera Digital Health
Mark is an experienced NHS executive chief digital information officer and is a Top 100 chief information officer. With a proven track record in delivering large scale, complex transformational projects at several acute trusts, he is passionate about using technology to drive change and improve patient safety and care. Throughout his career, Mark has championed taking an alternative approach to digital transformation by taking a faster, flexible and more efficient route to electronic patient records (EPR) deployments with modular approaches, which are often less disruptive and generate faster benefits for both patients and clinicians. His approach ensures a focus on patient care is the first step in successful EPR implementation.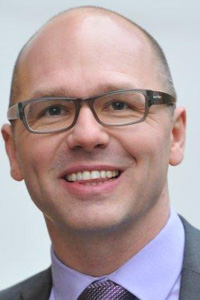 Mark Orchard
Chief Financial Officer
Portsmouth Hospitals University NHS Trust
Mark is in his fifth year as chief financial officer at Portsmouth Hospitals University NHS Trust. Previously he was director of finance at Poole Hospital NHS Foundation Trust for five years, one of four NHS providers working together with the Dorset clinical commissioning group as a wave one integrated care system. He has also held the Wessex system finance director role for NHS England, the group finance director role for Bristol, North Somerset and South Gloucestershire primary care trust cluster, and also finance director for NHS Bournemouth and Poole. Mark also chairs the NHS Providers Finance Directors and Commercial Leads Network.
Matthew Winn
Chief Executive
Cambridgeshire Community Services NHS Trust
Matthew is the chief executive of Cambridgeshire Community Services NHS Trust. Previously, he worked in London in roles in acute care, local government and primary care trusts. Nationally, he is chair of the Community Network and a board member of NHS Employers policy board and sits on the National Social Partnership Forum.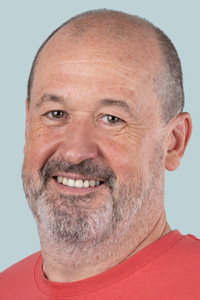 Mike Bracken CBE
Founder
Public Digital
Mike is a founding partner at Public Digital, a digital transformation consultancy operating globally. Previously, Mike was appointed executive director of digital of the UK Government in 2011 and its chief data officer in 2014. He was responsible for overseeing and improving the government's digital delivery of public services, which yielded £4.1bn in savings. After government, he sat on the board of the Co-operative Group as chief digital officer. Mike is an experienced entrepreneur who has grown several technology companies and occupied most c-suite roles in his executive career in a variety of sectors in more than a dozen countries.
Dr Nicolette Morgan
Consultant Orthogeriatrician
University Hospitals of Leicester NHS Trust
Nicolette is a consultant orthogeriatrician working in Leicester since 2006 having completed her registrar training working in both South Yorkshire and Mid Trent deaneries. She has a strong interest in medical education is an experienced educational supervisor, trained mentor, appraiser and held role of training programme director for geriatric medicine for six years. More recently she has worked as a clinical tutor during which she has focussed on developing learning opportunities and support for locally employed doctors working in University Hospitals of Leicester NHS Trust and specifically those from international medical backgrounds. She is currently an associate medical director in University Hospitals Leicester and her focus is on developing and supporting the medical workforce. Nicolette enjoys running and cycling round Leicestershire.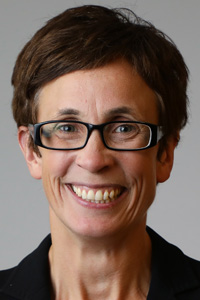 Penny Pereira
Q Initiative Managing Director
The Health Foundation
Penny is the managing director of Q: a community of thousands of people across the UK and Ireland, collaborating to improve the safety and quality of health and care.  Q includes a participatory grant funding programme, Q Exchange and Q Labs, bringing people together to make progress on complex challenges. We also generate insight through the community on key issues. Before joining the Health Foundation, Penny was the director of strategy and service improvement at a hospital in East London. Penny has spent her career leading improvement work at local and national level in the English NHS, with particular expertise in process and system redesign and leading strategic change across and between organisations.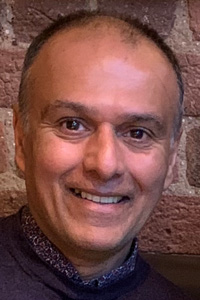 Raj Jain
Chair
NHS Cheshire and Merseyside Integrated Care Board
Raj is the chair of Cheshire and Merseyside's Integrated Care Board (ICB) and Vice Chair of the Health and Care Partnership. The ICB is the NHS body responsible for population health, financial sustainability, performance and improving health inequalities for three million people. It has a budget of £6.4bn and is the second largest ICB in the country. Before this appointment he was the chief executive of the Northern Care Alliance. He has held chief executive officer and executive positions at other NHS organisations, including Liverpool Heart & Chest NHS Foundation Trust and established the Greater Manchester's AHSN.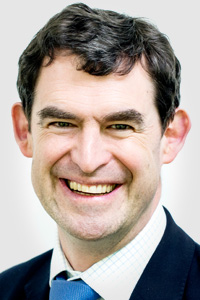 Richard Kirby
Chief Executive Officer
Birmingham Community Healthcare NHS Foundation Trust
A graduate of the NHS Management Training Scheme, Richard began his career working in primary care in Birmingham.
Richard's first chief executive post was at Walsall Healthcare NHS Trust, an integrated provider of acute and community services. Richard was appointed Chief Executive of Birmingham Community Healthcare NHS Foundation Trust in 2018 where he is building partnerships to deliver integrated community services. Richard is vice-chair of the Community Network and a Fellow of the Sciana Health Leaders Network.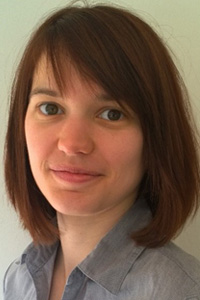 Ruth Crabtree
Public Health Lead
Yorkshire Ambulance Service NHS Trust /Association of Ambulance Chief Executives
Ruth has worked in the ambulance sector for a number of years at both a regional and national level, developing trust strategy as well as the national direction for the ambulance sector. Ruth led on the development of the recently published suite of resources that describe the role of the sector to work in partnership to reduce health inequalities. These include a national consensus statement developed in partnership with key stakeholders together with associated implementation toolkit and resources.
Sir Ron Kerr
Chair
NHS Providers
Sir Ron Kerr has spent all his career in the health and care sector and has been a chief executive at national, regional and local level for over 30 years, latterly as chief executive of Guy's and St Thomas' NHS Foundation Trust until 2015. He is currently independent chair of Healthier Together, the sustainability and transformation partnership (STP) for Bristol, North Somerset and South Gloucestershire and a board member of Genomics England Ltd. He is also a trustee of Guy's and St Thomas' Charity and King's College London. He was knighted for services to the NHS in 2011.
Saffron Cordery
Deputy Chief Executive
NHS Providers
Saffron is NHS Providers deputy chief executive, part of the senior management team and sits on our board. She has extensive experience in policy development, influencing and communications and has worked in the healthcare sector since 2007. Before moving into healthcare, Saffron was head of public affairs at the Local Government Association, the voice of local councils in England. Her early career focused on influencing EU legislation and policy development, and she started working life in adult and community education.

She has a degree in Modern Languages from the University in Manchester, for ten years was a board member and then chair of a 16–19 college in Hampshire and is a trustee of GambleAware, a leading charity committed to minimising gambling-related harm.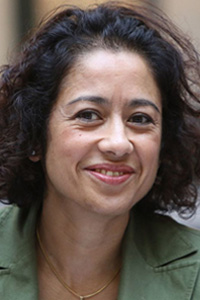 Samira Ahmed
Award Winning Journalist and Broadcaster
Award winning journalist and broadcaster Samira Ahmed presents Front Row on Radio 4, Newswatch on BBC1and presented the BBC4 series Art of Persia. She won the 2020 Broadcasting Press Guild Audio Presenter of the Year. In 2023 she made headlines around the world after discovering the earliest known full concert recording of the Beatles in the UK - at Stowe boarding school in April 1963. For 11 years Samira was a presenter and reporter at Channel 4 News, where she won the Stonewall Award for Broadcast of the Year for her investigation into the so-called "corrective" rape of Lesbian women in South Africa. Samira has also been a reporter on Newsnight, the Today programme, and covered the OJ Simpson case while the BBC's Los Angeles Correspondent. She is a trustee of the Centre for Women's Justice.
Siva Anandaciva
Chief Analyst
The King's Fund
Siva is chief analyst in the policy team, leading on projects covering NHS funding, finances, productivity and performance. Before joining the Fund in 2017, Siva was head of analysis at NHS Providers – the membership body for NHS trusts and foundation trusts – where he led a team focused on NHS finances, workforce and informatics. Previously, he was an analyst in the Department of Health working on medicines policy and urgent and emergency care. Siva is a member of the Office of Health Economics policy committee and chairs the National Payment Strategy Advisory Group for NHS England and NHS Improvement.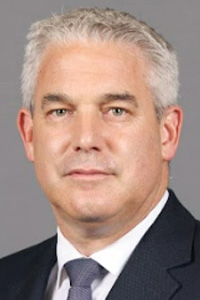 Rt Hon Steve Barclay MP
Secretary of State for Health and Social Care
Steve Barclay was appointed Secretary of State for Health and Social Care on 25 October 2022. He previously held the same role between 5 July 2022 and 6 September 2022. He was previously appointed Chancellor of the Duchy of Lancaster and Minister for the Cabinet Office between 15 September 2021 and July 2022. He was previously Chief Secretary to the Treasury from 13 February 2020 to 15 September 2021 and Secretary of State for Exiting the European Union from 16 November 2018 to 31 January 2020 and Minister of State for the Department of Health and Social Care from January to November 2018. Steve was also Economic Secretary to the Treasury from June 2017 to January 2018.
Sue Jacques
Chief Executive
County Durham and Darlington NHS Foundation Trust
Sue is chief executive at County Durham and Darlington NHS Foundation Trust, a large integrated acute and community provider that works closely with partners in local authorities and primary care. It employs almost 8000 staff and serves a population of some 650,000. Sue is a past president and trustee of Healthcare Financial Management Association, chairs the NIHR Clinical Research Network North East and North Cumbria Partnership Group, sits on the Boards of the AHSN and is chair of the NHS Pension Scheme, Scheme Advisory Board.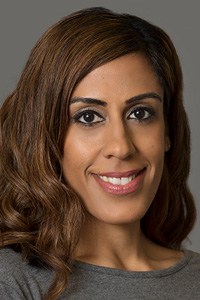 Sunita Raja
Partner
Capsticks
Sunita is a partner in the Real Estate department at Capsticks. Her work focuses on advising health and social care bodies, emergency service organisations, higher education and other public sector bodies over a wide range of commercial property work including acquisitions and disposals, development of new hospital and health centres, overage agreements and general landlord and tenant work. Sunita has an extensive healthcare practice and acts for a large number of NHS.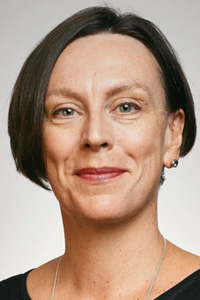 Tara Donnelly
Founder
Digital Care
Tara runs Digital Care, a boutique advisory firm that supports clients in the NHS and digital health innovators scale digital care, with a particular emphasis on digital home care. One of her clients is Doccla, a leading provider of virtual wards and clinical monitoring across the NHS. Tara has worked in the NHS for 30 years, with a career that has spanned a range of operational roles in hospitals across London including director of operations at the Whittington, managing director roles at University College London Hospitals and chief executive of the West Middlesex University Hospital. Her second chief executive position was leading the Health Innovation Network, the academic health science network for south London. Most recently she was the chief digital officer for NHS England.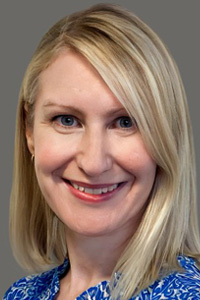 Vicki Moore
Legal Director
Capsticks
Vicki is an experienced legal director in the real estate team. Vicki provides close support to NHS and local authority clients on a wide range of real estate matters and projects. Vicki's work includes dealing with the acquisition, disposal and development of sites for NHS use together with major infrastructure projects, negotiating commercial leases and general landlord and tenant law. Her recent work includes developments of NHS staff accommodation and retail facilities involving multiple parties and complex transactional structures.
Dr Vin Diwakar
Interim National Director of Transformation
NHS England
Dr Vin Diwakar is the incoming national director of transformation in NHS England, leading the NHS's work nationally in transforming the way that care is delivered, enabling the access to best care and outcomes for people that the NHS serves and the people who work in it. The Directorate achieves this through improving population health and patient pathways, rapidly adopting effective technologies, improving digital maturity, building on insights from data and cutting-edge research, and by transforming the way that care is delivered.

Vin has been in the NHS for 33 years, working as a consultant paediatrician in Birmingham.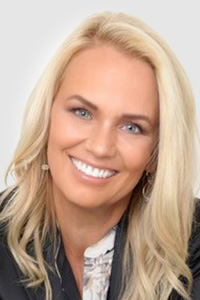 Wendy Korthuis Smith
Executive Director
Virginia Mason Institute
Wendy provides leadership for Virginia Mason Institute's (VMI) strategic direction, engagement services, and operational excellence. Partnering with healthcare leaders and organizations worldwide, she brings extensive experience in leading large-scale change and transformation to deliver results. Prior to VMI, she worked at Deloitte Consulting, Strategy and Operations, where she consulted at the state, national, and international level. As a former professor, Wendy melds the science and theory of improvement with pragmatic, achievable practices.
Wes Streeting MP
Shadow Secretary of State for Health and Social Care
The Labour Party
Wes is the Labour Member of Parliament for Ilford North and Shadow Secretary of State for Health and Social Care. He has previously held the positions of Shadow Child Poverty Secretary, Shadow Minister for Schools and Shadow Exchequer Secretary to the Treasury. He has also sat on the House of Commons Treasury committee. Wes bucked the trend to win his parliamentary seat at the 2015 election with the largest swing from the Conservatives to Labour in the country. Prior to that, Wes served as deputy leader and cabinet member for health and wellbeing of the London Borough of Redbridge.
event partners
Altera Digital Health is a global healthcare IT innovator. With more than 30 years of experience, we develop technology to connect and inspire healthier communities. Our platform approach to solutions provides a fast, flexible and clinically driven roadmap towards digital maturity across integrated care systems. By keeping the human user at the centre of our design methodology, we are supporting caregivers and helping patients meet and exceed their wellness goals. Together, with our clients, we're driving a new era of healthcare.

uk.alterahealth.com
BD is one of the largest global medical technology companies in the world and is advancing the world of health by improving medical discovery, diagnostics and the delivery of care. The company develops innovative technology, services and solutions that help advance both clinical therapy for patients and clinical process for health care providers. BD has 65,000 employees and a presence in virtually every country around the world to address some of the most challenging global health issues. BD helps customers enhance outcomes, lower costs, increase efficiencies, improve safety and expand access to health care.

www.bd.com/en-uk
Hempsons, leading health, social care and charity lawyers
Hempsons, a specialist health and social care law firm working across the public, private and third sectors, acts for 150 NHS organisations nationwide on strategic and operational issues including integrated care, collaborations, strategic estates partnerships, service reconfigurations, patient safety and risk management, procurement and workforce issues. The firm is a longstanding partner of NHS Providers and provides support on a range of activities where legal issues are an important consideration.

www.hempsons.co.uk
Newton support health organisations and health and social care systems to redesign ways of working and implement measurable and sustainable change which is better for people, better for staff and delivers real financial benefit. They are specialists in tackling highly complex challenges, by designing and implementing the operational, digital and people-centred change that needs to happen to solve them. Newton work side by side with their clients, to bring insights which drive change, working together to design, implement and sustain lasting improvement. Their clients value them for their ability to embed sustainable change by working from the ground up-uncovering the root causes of the trickiest problems, supporting leadership to act on this information and working as part of their frontline teams to deliver real change. Newton have a strong track record in doing this across whole health and care systems, helping system leaders to align their vision and strategy and translating that into an operational blueprint which they then co-design and deliver to fit the local situation. In one recent engagement, Newton helped to deliver an integrated model for urgent and intermediate care services for older people which is forecast to achieve more than £40m savings since the programme began. They put 100% of their fixed implementation fee at risk against achieving measurable results.

www.newtoneurope.com
Exhibitors 
We would like to thank our exhibitors and sponsors who will be joining at this years Annual Conference and Exhibition 2023. If you would like to learn more about the products and services that they offer to NHS trusts, do view their profiles below and get in touch if you would like to learn more.
Sponsorship and Exhibition 
Last year's Annual Conference and Exhibition saw record breaking numbers, as we welcomed 900 delegates to the conference, and heard from over 50 speakers across 30 conference sessions. Find out about all of our sponsorship and exhibition packages for our 2023 conference here. 
Book your place
Tickets are now available for delegates to book on to attend Annual Conference and Exhibition 2023.
Group offer
It's really productive to attend events with your colleagues to discuss and develop ideas that can be applied to your organisation, therefore we're offering discounted group bookings where you can buy three places and get the fourth free.
Development offer
NHS Providers is committed to being inclusive. We celebrate and champion diversity and seek out different viewpoints wherever possible.
We're dedicated to helping support professional development for you and your senior managers so we're offering members half price tickets for those looking to develop their leadership careers in health. The offer is open to anyone below board level, providing a unique opportunity for them to develop their leadership mind-set by taking time out of the office to learn, network and debate amongst senior health professionals.
Your future leaders will benefit from:
The chance to raise their profile, network and learn from NHS trust leaders alongside wider healthcare stakeholders.
Gaining transferable skills and learning to improve their work.
The opportunity to delve into the common challenges they may face and work through them with others who may have overcome the same difficulty.
We understand that there is strength in diversity and would like to ensure that those who would like to attend Annual Conference and Exhibition get the chance to. Please contact our events team at events@nhsproviders.org for the development place offer discount code.
Ticket prices
Member
| | |
| --- | --- |
| Member tickets |   |
| Member standard (both days)  | £545 |
| Member early bird (both days) Now closed | £495 |
| Member day ticket  | £375 |
| Member conference dinner   | £72 |
Not for profit / Charity
| | |
| --- | --- |
| Not for profit / Charity standard tickets |   |
| Not for profit / Charity standard  | £800 |
| Not for profit / Charity early bird Now closed | £750 |
| Not for profit / Charity day ticket  | £560 |
| Not for profit / Charity conference dinner  | £88 |
Commercial
| | |
| --- | --- |
| Commercial tickets |   |
| Commercial standard  | £1120 |
| Commercial early bird Now closed | £1070 |
| Commercial day ticket  | £845 |
| Commercial conference dinner  | £88 |
Associate/ Panel / Connect partners
| | |
| --- | --- |
| Associate / Panel / Connect partners tickets |   |
| Associate / Panel / Connect partners standard  | £655 |
| Associate / Panel / Connect early bird Now closed | £605 |
| Associate / Panel / Connect day ticket  | £440 |
| Associate / Panel / Connect dinner  | £72 |
Terms and conditions
Discounts and Payments 
Group discount applies to conference places only and

not

dinner places. 

 

Only a single discount can be applied to each booking.

 

A mixture of one day and full conference bookings can be made however discounts will be applied separately to the multiples of one day and full conference tickets.

 

A mixture of delegate categories within a group (e.g. member and non member tickets) is not possible, they must be booked separately.

 

Invoices must be settled within 30 days and at least two weeks before the event or admission may be refused. If payment has not been made in advance of the event, please ensure you have a credit/debit card with you and payment can be taken at registration.

 

Invoices can be paid via credit/debit cards or BACS by invoice (a PO number is mandatory when booking).

 
Cancellation policy 
4 weeks+

prior to the conference start - Any cancellations will incur a £100.00 fee per delegate. 

17 October 2023

to the conference start - 100% of the value of the delegate/dinner place(s) cancelled is non - refundable.

 

If a cancellation is made within a group booking the discount for the remaining members will also be re-calculated. Any refunds will be paid via the original payment method. 

 

These charges cover the administration costs we incur on cancellation.

 

Cancellations can be completed via the booking website or via email:

events@nhsproviders.org

 

 

Refunds will be processed after online booking for the event has closed.

 
Delegate information  
Registration details will be sent one week before the event.

 

All changes to delegate names, job titles and organisation must be made two weeks prior to the event. Unless you specify when booking, you will be added to the delegate list that may be circulated to conference delegates and exhibitors. After this time changes will not be reflected in the delegate list. 

 

Amendments to delegate information can be made at the registration desk at the event.

 

Delegate substitutions are possible, changes can be made through the booking website or by email to

events@nhsproviders.org

 

 

There may be a photographer and sessions may be recorded at the event, photographs and videos of delegates may be used on future marketing materials. If you do not want your photograph to be taken or used in this way please notify a member of staff on site.

 

Programme details are correct at time of going to press. We reserve the right to make changes where necessary.

 

 
Data protection 
If you opt in during the booking process, we will include your personal details on the delegate list which may be given to delegates, sponsors, and exhibitors. The delegate list includes name, job title and company information but not contact details.

 

Your delegate badge will contain your personal details such as your name, job title and organisation, if you choose to be scanned by an exhibitor your information will be shared with them. 

 

During the online registration process, we will also request authorisation to share delegate personal information such as name, organisation, dietary requirements with the venue and/or other suppliers at the conference.

 
Photography and filming
Please note that filming and photography may be taking place at the conference for promotional purposes. If you would prefer not to be captured please let the conference staff know on the day.
accommodation
We have negotiated specially selected rates with our hotel partner. The accommodation on offer is all located close to the venue and offers a range of discounted rates.
You can download a hard copy of the booking form here.
Contact us
To find out more about the conference, please contact our events team by emailing events@nhsproviders.org