Annual Conference and Exhibition 2022
15–16 November, ACC Liverpool
oUR aNNUAL CONFERENCE
Our flagship annual conference and exhibition is a unique event with unrivalled health content, giving you the insights you need to perform your role more effectively. As a sector, we have achieved some amazing things over the last year, overcome major challenges and shown incredible strength. As we move on from the pandemic peaks of COVID-19, it is now more important than ever to lean into our collective learning and experiences, in order to improve the lives of the people and communities that we support.
This year's theme was resilience with a focus on resilient services, resilient communities and resilience for the future. We had a series of roundtables, expert case studies, interactive debates and a chance to connect with colleagues as we looked at how we can respond collaboratively to address health inequalities in the sector.
Follow us on Twitter @NHSProviders or use the hashtag #NHSP22 to catch up on all the updates from the conference.
You can also watch the recordings of our plenary sessions here. 
Programme
---
Registration and exhibition viewing
Welcome and introduction
Samira Ahmed, award winning journalist and broadcaster will open the conference.
Opening address from NHS Providers' Interim Chief Executive
In this keynote speech Saffron Cordery will reflect on the challenges trusts face as they work to deliver consistently high-quality care for patients and service users. She will elaborate on the overarching theme of the conference – resilience – making the case for a strong and sustainable NHS fit to withstand the shocks and turbulence of these times, rather than relying on the 'wrong' kind of resilience, where people feel compelled to power on through exhaustion, putting on a brave front whatever problems they may encounter. Saffron will highlight findings from our latest State of the Provider Sector survey setting out trust leaders' concerns as we head into winter. While acknowledging pressures on the quality of care, she will underline NHS Providers' commitment to defending the reputation of the NHS, highlighting trusts' achievements and successes on many fronts, including their leadership role in the development of system working.
Expanding trusts' spheres of influence – reducing health inequalities as providers, system partners and anchor institutions
The concept of 'spheres of influence' is helpful for exploring how trusts can work with their system partners to support progress towards the aim of reducing health inequalities for the populations they serve. Trusts are looking beyond their traditional role as providers of healthcare services to consider how they can contribute to the wider determinants of health, as well as work with their system partners to support their aims. Through our understanding of the spheres of influence trusts operate within, the session will explore three closely related roles trusts can play in reducing health inequalities; as healthcare providers, as system partners, and as anchor institutions. 
   
Exhibition viewing, refreshments, and networking (60 minutes – Exhibition Hall)
1a. Day surgery by default: The role of ambulatory surgery and remote patient management in addressing the waiting list backlog and provider resilience (Supported by Medtronic)
There is significant evidence recommending use of ambulatory pathways to increase accessibility of care, increase throughput and capacity within healthcare settings, and to safely deliver a larger case mix than currently undertaken. There are a number of challenges in successfully implementing these models: the management of patients with complex co-morbidities, the lack of dedicated infrastructure reducing efficiency, and the alignment of clinical and operational processes throughout the pathway. We will explore the opportunities around increasing the volume of ambulatory surgery, the potential solutions to overcoming some of the barriers, and optimizing the patient experience through such methods as procedure-specific remote patient management.  
Chair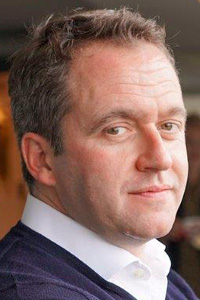 Dr Matthew Williams-Gray
Speakers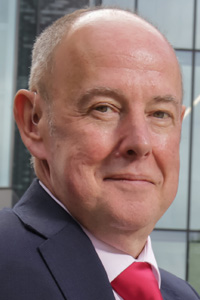 Dr Ian Jackson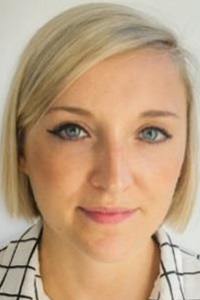 Georgina Whitham
1b. The road to a resilient health and care system: How to set up and grow a collaborative staff bank (Supported by Locum's Nest)
In recent years, NHS national policy has begun to move away from competition to collaboration, inspiring a nationwide shift in perspective and practice, particularly after the success of combined efforts during the pandemic. Today, collaborative NHS workforce efforts are leading the way to removing practical barriers to workforce challenges, sustainably.  

An example of these efforts are collaborative staff banks, and whereas their concept was historically perceived as a risk, the idea of multiple Trusts merging their workforce to create a larger and growing staff pool has now evolved as a natural response to growing challenges to fill vacant shifts and catch up on the elective care backlog with NHS demands at an all-time high. Collaborative staff banks help build resilient workforce systems, reduce overhead costs and admin time, and increase shift fill rates to ultimately deliver further patient hours while enabling flexibility of healthcare professionals and empowering them. 

In this session, Dr Ahmed Shahrabani, CEO and co-founder of Locum's Nest, will be joined by NHS peers, Natalie Nightingale, Head of Temporary Staffing and North Central London ICS Lead at University College London Hospitals NHS Foundation Trust and Lee Gutcher, Programme Manager at North Central London, who are spearheading the new North Central London Medical Collaborative Bank. During the discussion, reflecting on their experience, they will touch on setting up a collaborative bank, including the challenges involved and solutions that enabled the organisations to overcome them.


Chair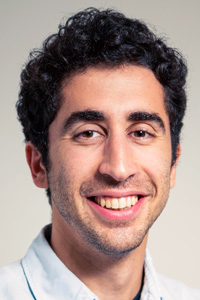 Dr Ahmed Shahrabani
Speakers
Natalie Nightingale
Lee Gutcher
1c. Promoting EDI through procurement (Supported by Capsticks Solicitors LLP)
To successfully drive the equality, diversity and inclusivity (EDI) agenda forward, it is important for NHS providers to follow the new National Procurement Policy and focus on social value/EDI within their contractual/procurement processes. This is part of embedding EDI at board level and the CQC will be examining organisations' approaches to EDI as part of assessing whether they are "well led". It is also important for NHS providers to retain a grip on such issues, even where services or supplies are being procured at an Integrated Care System or Provider Alliance level.
Whilst many organisations are already focusing on EDI in the context of service users and workforce, the role of procurement in tackling EDI issues should not be underestimated. NHS leaders need to ensure that suppliers are clear about the standards which are expected of them in this area, as well as focusing on getting them right internally.
Mary Mundy and Paul McFarlane will be joined by guest speaker Elisa Lamb to discuss how EDI can be embraced and promoted through public procurement, alongside workforce and service delivery initiatives.
Chair
Mary Mundy
Speakers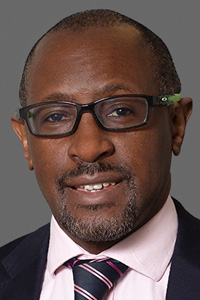 Paul McFarlane
Elisa (Ellie) Lamb
Breakout sessions – Resilient Services (1 hour)
2a. A window to the future: Where next for collaboration in mental health and tackling the mental health care backlog?
Many more people are waiting even longer for care and treatment than they were before the start of the pandemic. The prevalence, acuity and complexity of mental health needs has also grown dramatically, widening levels of unmet needs despite significant progress made in recent years to improve and expand services. Collaboration across providers and their partners is a key part of bearing down on backlogs and tackling future challenges across physical and mental health care services. The mental health sector has been at the forefront of developing and implementing provider collaboratives, with all mental health trusts now part of one or more collaborative. This session will provide an opportunity for peer learning and sharing good practice, as well as a discussion on how mental health collaboratives are approaching the future and what else might be needed to make the most out of the opportunities ahead.


Chair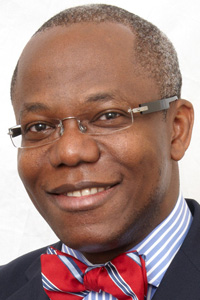 Dr Ify Okocha
Panellists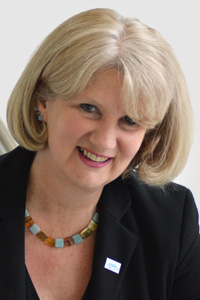 Claire Murdoch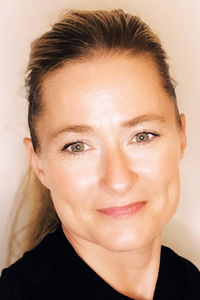 Kelly Barker
Amy Wattingham
2b. System solutions to tackling workforce pressures
The discussion will explore how both staff and providers are working in new ways, and what this means for effective service delivery, staff wellbeing and the future workforce pipeline. We would also like to discuss the immediate and longer-term staffing challenges, and focus on innovative approaches to workforce planning, management, and deployment which local systems and organisations are taking in response.
2c. The Covid-19 Public Inquiry: what we know and how your organisation may be affected? (Supported by Hempsons)
Hempsons, leading health, social care and charity lawyers lead this session, exploring: 
What you need to know about public inquiries

What we know so far about the Covid-19 Inquiry

The Inquiry's power to gather evidence

Strategic considerations
Chair
Miriam Deakin
Speaker
Liz Hackett
Exhibition viewing, lunch, and networking (60 minutes – Exhibition Hall)
3a. Aligning holistic, person-centred inclusion and wellbeing with an organisational culture of psychological safety and accountability to support personal and organisational resilience (Supported by NHS SCW)
This session will explore how person-centred equality, diversity, inclusion, and wellbeing strategies can naturally align with building an organisational culture of psychological safety and accountability to support building of resilience at both organisational and individual level.  
We'll provide insight into approaches to equality, diversity, inclusion and wellbeing, and dialogic and cultural OD, incorporating thinking on workforce engagement and optimisation and how providers can use this to transform their thinking.   
We talk a lot as part of developing inclusive cultures and compassionate leadership about giving people permission to be their whole selves at work, recognising the holistic person and fostering an environment where people can be their authentic selves within the workplace. At some point between that person-centred conversation and our planning of our workforce, we lose that connection.  So, how do we move beyond 'traditional' approaches to workforce inclusion and planning and put people at the centre of our workforce planning, strategy and delivery, building accountable cultures that support psychological safety and resilience?   
As we begin to grapple with the emerging concept of Integrated Care Systems and the complex nature of both the structures and the relationships involved, a meaningful and lasting change is needed in the conversations being had.  
The discussion will include the power of communities and their conversations in addressing the challenges and opportunities around resilience. How through these conversations, new perspectives and solutions are developed that are not the same old solutions to the same old problems, but unique insights into deeply held beliefs and experiences that can help unlock potential and shape better solutions to these complex problems. 


Chair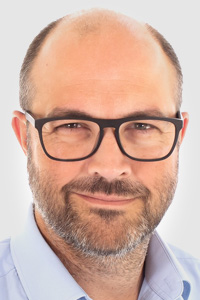 David Benson
Speaker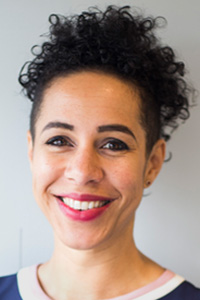 Ayo Barley
3b. Building resilient provider collaboration (Supported by Browne Jacobson LLP)
Provider collaboratives at scale are key components of integrated care systems.  This session will include contributions from leading collaboratives to explore how they develop and agree form and governance for resilient collaboration including:
Options for collaboration from informal to formal, legally binding group arrangements.
Understanding and using new statutory powers for joint working, joint committees, and delegation.
Securing involvement of other providers, stakeholders, and local communities.
The impact of the new Code of Governance including the role of NEDs and governors in system working.
Mutual accountability and liability mechanisms for shared objectives and service delivery.
Integration between provider collaboratives and place-based partnerships.
Top tips to cut through complexity and bureaucracy.
Chair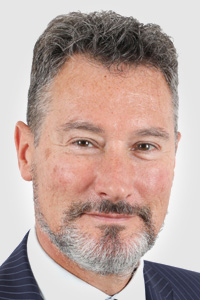 Kevin McGee
Speaker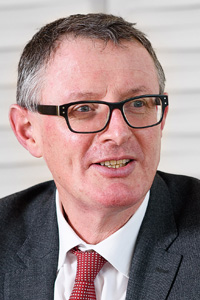 Christian Dingwall
3c. Delivering a resilient national procurement and supply chain service and making it easier for the NHS to put patients first (Supported by NHS Supply Chain)
With inflation currently at over 10%, and significant global supply chain challenges, maintaining a cost effective and resilient supply of medical products to support the recovery of care backlogs and deliver efficiencies is an imperative for Executives across the system. 
As part of the NHS, NHS Supply Chain know that supply chain resilience is fundamental to ensure clinicians have the products they need to provide safe and excellent patient care.
In this session hear about how NHS Supply Chain is addressing these challenges to support excellent patient care. Chris Holmes, Executive Director of Supply Chain, will be joined by NHS peers, Heather Tierney-Moore OBE, Chair of the Board of SCCL, the management function of NHS Supply Chain, and Simon Clarke, Managing Director, BSOL Procurement Collaborative and Procurement Lead - Birmingham and Solihull ICS. Reflecting on their experience, they will touch on the economic challenges and highlight examples of working in collaboration with the system to develop solutions which further improve the resilience of the national procurement and supply chain service in order to reduce the impact of risk for trusts.
Chair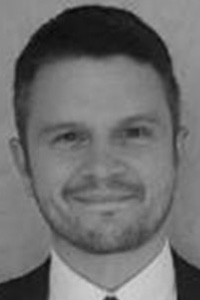 Chris Holmes
Speakers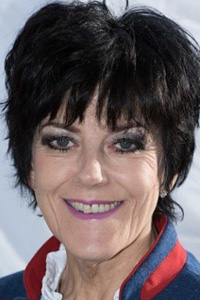 Heather Tierney-Moore OBE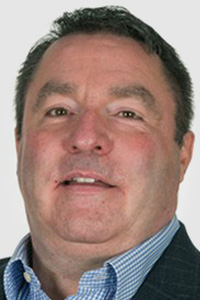 Simon Clarke
Breakout sessions – Resilient Communities (1 hour)
4a. Race equality: Embedding accountability at all levels
This breakout session will bring together an expert panel to discuss how we embed accountability for race equality at all levels. This session has been developed based on insights from our members, who identified three key areas required for meaningful change on race equality. These are:
hearts and mind change

giving leaders the confidence and capability to act through evidence of what works
asking leaders to take accountability to embed race equality at the heart of the board's business.
In addition to these three requirements, there was  consensus among our members that national bodies could do more to help boards take effective action on race equality. Chairs have stressed that national bodies must lead by example and clearly prioritise and promote work on race equality. In addition to this, while the recently published 'Leadership for a collaborative and inclusive future' review by General Sir Gordon Messenger and Dame Linda Pollard calls for equality, diversity, and inclusion to be embedded at all levels, it also outlines that inclusive leadership is the responsibility of all leaders and recommends a commitment to the promotion of equal opportunity and fairness standards at entry and mid-career level. The review further encourages wider enforcement of existing measures to improve EDI through the setting of improvement goals and recognises there is an enhanced role for the CQC in measuring EDI outcomes. 
As of 1 July 2022, each Integrated Care System (ICS) will have an Integrated Care Board (ICB), a statutory organisation bringing the NHS together locally to improve population health and establish shared strategic priorities within the NHS - there are questions around what implications this will have on race equality.
This session will explore the role of national bodies in embedding accountability race equality at all levels in the context of the above insights.
4b. Making sense of place to support communities' mental and physical health needs
This session will bring together health and care system partners to discuss how they are working together to improve the mental and physical health of their local communities. We are inviting an NHS trust leader to share their experience of acting as an anchor institution in providing training, education and employment opportunities to create resilient communities. This will be followed by a panel discussion looking at how place-based collaborative working can improve the lives of local populations by thinking collectively about issues such as health inequalities and the cost-of-living crisis. We expect the discussion will also consider enablers and barriers to integration and what support is needed at a local and national level.
Chair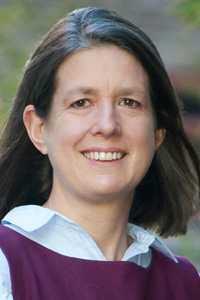 Maddy Desforges
4c. Integration at place: A practical toolkit (Supported by Newton)
The integration of health and care has been at the heart of local and national conversation in the NHS for decades. Delivering better joined up care – across hospitals, mental health services, community providers, social care, primary care, and wider partners such as the voluntary sector – is a central ambition for national policy makers and local practitioners alike. Yet, moving from ambition to delivery is one of the biggest challenges facing policymakers, system leaders, and frontline teams.

To focus efforts and to work at a scale where integration will have the biggest impact on service delivery, the importance of place has been strongly advocated in national policy frameworks. It gives a tangible and practical scale for staff and leaders to design new services and models of care, and to work together to deliver better outcomes for the local population – in other words, to integrate.

NHS Providers and Newton have been working together to produce some delivery-focused support to help place-based partnerships make integrated health and care a reality. The work will be launched in September to members, and we are proud to be bringing it to life in this session. It will be of interest to all leaders involved in improving service delivery at place level, offering practical support with delivering on key priorities set by the partnership and making sure they translate to value, impact, and better outcomes on the ground. 
Chair:
Miriam Deakin, Interim Deputy Chief Executive / Director of Policy and Strategy, NHS Providers
Panellists:
Dr Louise Clarke, Strategic Clinical Director of Strategy and Planning, NHS Bradford District and Craven CCG
Becky Taylor, Group Director of Transformation and Quality Improvement, University Hospitals of Northamptonshire NHS Group
David McMullan, Director, Newton Europe


Exhibition viewing, refreshments, and networking (60 minutes)
5a. The leader's role in creating capacity to clear backlogs (Supported by Virginia Mason Institute)
Shifting the tide against backlogs takes more than a technical solution - it takes an approach that combines systems thinking with new leadership models. With the right combination of technical improvements and the human dimensions of change we can work through backlogs to sustain increases in patient access while simultaneously improving the experience for team members.
This session will explore proven models and practices that your team can immediately embrace to drive positive momentum and jump the curve against backlogs.
Chair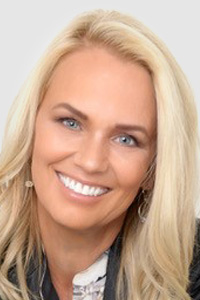 Wendy Korthuis-Smith
Speaker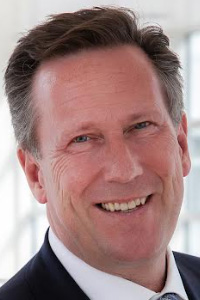 Professor Andy Hardy
5b. Creating a roadmap for democratised automation across the North West (Supported by SS&C Blue Prism)
In April 2021, one North West-based Trust set out to revolutionise how its teams completed time consuming and repetitive tasks by deploying automation across their back office departments. 15 months on, automation is supporting people across HR, Booking & Scheduling and Children and Adolescent Mental Health Services, and is releasing critical time back to staff and improving data quality.
But they're not stopping there. The Trust has ambitious plans for the coming year, which include scaling their deployment to their clinical functions and democratising the benefits of automation across the local ICS.
This presentation will chart their journey to date, and explore their plans for the future.
5c. How can we fix healthcare's biggest tech issue? (Supported by BSI)
Improved utilisation of data in a digital healthcare environment would have a significant impact on the outcomes for patients and build a more resilient healthcare system.  The challenges of data security and interoperability across an increasingly broad ecosystem, are significant but not insurmountable.  Professor Miller and the panel discuss the issues, insights on bringing stakeholders together and driving consensus on best practice. 
Chair
Jenny Reindorp
Speakers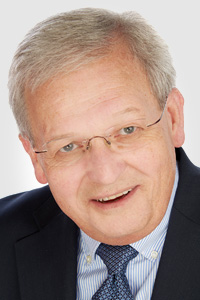 Professor Michael Miller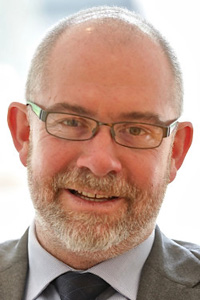 Angus Metcalfe
Keynote speech from the Shadow Secretary of State for Health and Social Care
The Shadow Secretary of State for Health and Social Care invited to discuss what he sees as the priorities for the NHS.


Keynote speaker
Wes Streeting
Radical innovation for a resilient health service
Given operational pressures, a relatively generous but tight funding settlement, and growing calls for NHS reform, this panel will consider how the NHS can take full advantage of innovation to support the backlog recovery and boost its resilience for the future. The NHS has begun to adopt whole population health management, genomics-based medicine, digital, and data analytics to embed long-term transformational change across systems, but there remains questions about how to ensure equity is embedded throughout the adoption of these new ways of working and providing care. Given the broad scope of 'transformation', we have suggested a range of speakers to explore the potential for radical changes to healthcare delivery, with a focus on the care backlog and demand and capacity challenges facing the NHS today, and how to ensure the NHS is put on a more financially sustainable footing.  
Closing remarks
Samira Ahmed, award winning journalist and broadcaster will close the conference.
Drinks reception (Supported by Newton)
Sir Ron Kerr, opens the drinks reception with a speech.
Conference day 1 close.
We would like to thank Newton who will be sponsoring our drinks reception. 
Conference dinner with after dinner speaker
Conference dinner with opening remarks (Supported by Hempsons and BD)
Sir Ron Kerr will give the opening remarks and will hand over to Andrew Davidson, National Head of Employment, Hempsons and Colin Edmondson, Director; Care Beyond the Hospital for a word from our sponsors.
We would like to thank Hempsons and BD (Becton, Dickinson and Co.) who will be sponsoring our conference dinner.
Speakers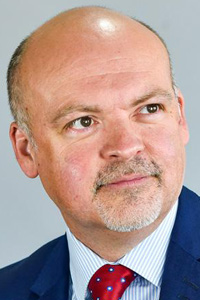 Andrew Davidson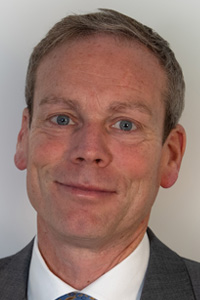 Colin Edmondson
After dinner speaker 
Amar Latif likes a challenge. A successful entrepreneur, he gave up his hard-won role as Head of Commercial Finance at BT to start his own travel company. He's travelled the world, skydived, ski-ed, climbed, even done a spot of acting, and is also a TV presenter. A remarkable enough set of achievements, made more impressive because Amar has been blind since he was 18-years-old. 
Amar will share his personal story and the lessons he has learned in resilience, diversity and motivation. His enthusiastic and determined take on life is infectious and his story inspiring. 
Find out more about Traveleyes here.
---
Registration and exhibition viewing
Breakfast session: How can data help us close the gap between understanding population needs and delivering the interventions which will lead to improved outcomes for people? (Supported by Newton)
The successful delivery of proactive and preventative models of care has enormous potential to transform our health and care systems. Improving population health is a core strategic aim for integrated care systems, and many trusts and their system partners are considering which population health management (PHM) approaches will best support them in understanding the needs of their population, enabling care and support to be designed and proactively delivered to meet individual needs.   
The Mid and South Essex Integrated Care System is one system looking to drive the best possible outcomes and prevent demand downstream through a new PHM programme, which is being designed and delivered at place and neighbourhood level. The team has put the delivery of measurable improvements to outcomes for the 65 and over population at the heart of its plans. Work to date has focused on a 'proof of concept' phase, to build an evidence base for the opportunity afforded by preventative models of care, including a proof-of-concept machine learning tool which is enabling the prediction of over seven out of every ten patients who will be admitted to an acute hospital in the next three months. The model has the potential to identify over 30,000 people per year who are most in need of targeted support across the system. In this session, we will share the steps taken and key learnings so far from this project, and how this data driven model will be used to design and deliver interventions which lead to measurably improved outcomes for people.   
For this session, we have also assembled an expert panel bringing a range of perspectives from across the sector to discuss the wider context of PHM and opportunities and challenges in delivering improved outcomes in this area. Visit the Newton stand (32) at 8am to grab a complementary coffee and some breakfast and join us afterwards in theatre C where we will begin the panel session shortly after. 
Chair:
Robin Vickers, Partner, Newton
Panellists:
Sir Andrew Cash, Chair, Lincolnshire Integrated Care Board 
Stuart Bell, Former Chief Executive, Oxford Health and South London and Maudsley 
Pete Nicholas, Lead Consultant, Newton Europe 
Ric Whalley, Partner, Newton Europe 
Welcome to day 2
Samira Ahmed, award winning journalist and broadcaster will open the conference.
Keynote speech from the Secretary of State for Health and Social Care
In one of the first opportunities to hear from the new secretary of state for health and social care, Steve Barclay will share his priorities and vision for the NHS at what is a pivotal time for the service.  
Keynote speaker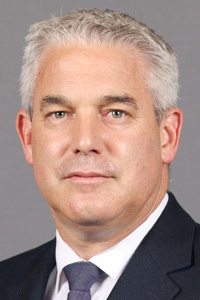 Rt Hon Steve Barclay MP
Inclusive leadership for a resilient NHS
Our workforce plenary session will explore leadership in the NHS, looking ahead to the implementation of the recommendations from Sir Gordon Messenger's recent review of Health and Social Care leadership. This session will focus particularly on the need to embed inclusive leadership practice and promote the values of equality, diversity and antiracism in leadership to help support the resilience of the NHS and the wellbeing of its workforce. We will discuss the challenges and opportunities for trust leaders and explore innovative ways to improve performance and bring about change in the best interests of patients and the dedicated staff who care for them. 
Exhibition viewing, refreshments, and networking (60 minutes – Exhibition Hall)
Delivering with partners (30 minutes)
6a. Migration and the medical workforce: A conversation with Charlie Massey and Saffron Cordery on why doctors are leaving UK practice and what we can do to encourage them to stay (Supported by GMC)
In this session we'll discuss new research from the GMC which explores the reasons behind doctors' decision to leave UK practice and the steps employers and the wider system must take to retain them. In the face of huge pressures on the system, identifying these triggers is crucial to tackling workforce issues and delivering first-class care.  
Focusing on workforce themes including: wellbeing; equality, diversity and inclusion; ongoing recruitment and retention of healthcare professionals. 
Chair
Saffron Cordery
Speaker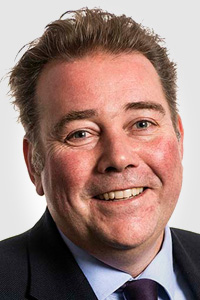 Charlie Massey
6b. How educational technology is transforming NHS services and creating the workforce of the future (Supported by Health Education England)
Educational technology is improving the experience of education and training for the health and care workforce, supporting their development now and in the future, saving money and resources and enabling new ways of managing and delivering care. 
The adoption of new technologies and access to online learning resources is changing how, where and when people learn by providing greater flexibility, equitable access to technology, improved digital literacy and offering bespoke education solutions for organisations, educators and learners. It has proved vital to clinical training, and the creation of a skilled workforce with the levels of training needed for them to care for patients and tackle the resource and service delivery challenges facing the NHS today. 
This session will explain how HEE's Technology Enhanced Learning Team (TEL) is leading on the implementation of educational technology in the NHS and social care, supporting learners to have equitable access to the latest online resources and widening participation, while giving organisations and educators the skills to design, develop and deliver virtual and hybrid learning and access the latest simulation and immersive educational technologies. 
6c. Creating greater system resilience through medical education and training reform (Supported by Health Education England)
Health Education England is the national health 'statutory education body' responsible for all healthcare education in England. This session will be an opportunity to share the learning from the last decade and explore how we best ensure there continues to be a motivated highly trained medical workforce to meet changing patient and population needs. It will include a summary of innovative reform work, lessons learnt from the COVID-19 pandemic and how plans will help future system resilience.
Delegates are invited to join us for a  vibrant session of short presentations to explore our experiences and share your ideas and insights. 
Breakout sessions – Resilient for the future (1 hour)
7a. Building digital capability within your organisation
The health and care system has been tasked with laying the foundations for a digital future by 2025 and beyond. The Department for Health and Social Care and NHS England plan for digital health and social care consolidates the various national digital goals into a single action plan. This will require health and care organisations to build the appropriate digital capabilities which can only be achieved through embedding a digital culture. Leaders therefore need to understand how to bring new skills into their teams, how to lead a truly digital organisation and ultimately how to deliver change. This session will include: 
practical tips to recruit and retain digital skills
learning on how to lead digital teams and provide appropriate oversight
opportunities to collaborate and fund new innovative teams
how to recruit and create a "critical mass" for change within your organisation.
Chair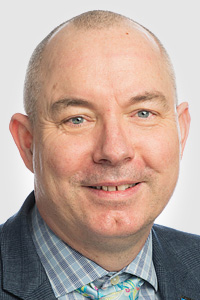 Dr Paul Rice
7b. Improvement and resilience: How can improvement help boards maintain good outcomes in changing conditions?
Structured approaches to improvement can play a key role in helping trusts navigate their way through a challenging context, when central to their strategic vision and delivery. This session brings together boards with members of the Health Foundation's Q Community to explore the role improvers can play in helping withstand the unexpected and respond to a changing context. Exploring the questions boards should be asking, the panel will share insights and approaches that could help senior leaders gain a stronger sense of what is really happening across large and complex organisations and systems.
7c. Reducing the backlog through efficient and smart diagnostics (Supported by BD)
As progress against the backlog starts to have impact, this session will review how the accelerated implementation of the NHS Diagnostic strategy can further optimise throughput. It will discuss the core tactics of the NHSE strategy and see how pathway development and partnership with industry can support backlog reduction.
Chair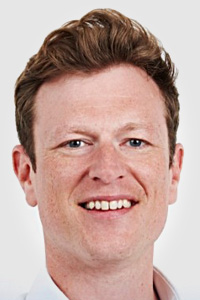 Ed Jones
Exhibition viewing, lunch, and networking (60 minutes – Exhibition Hall)
Keynote speech from NHS England's Chief Executive
A chance to hear from NHS England's chief executive about the challenges facing the sector as we head into the winter period. 
Keynote speaker
Amanda Pritchard
Keynote speech from NHS England's Chief Workforce Officer and Health Education England's Chief Executive
Dr Navina Evans joins us to discuss embedding inclusive leadership practice and promoting the values of equality, diversity, and antiracism in leadership to help support the resilience of the NHS and the wellbeing of its workforce.  
Keynote speaker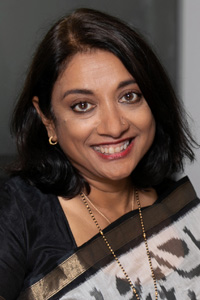 Dr Navina Evans
Closing comments from NHS Providers' next Chief Executive
Closing comments from NHS Providers' next Chief Executive, Julian Hartley. 
Closing remarks
Samira Ahmed, award winning journalist and broadcaster will close the conference.
Speakers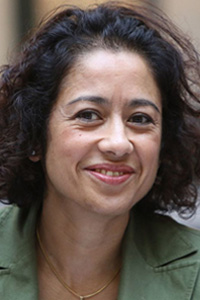 Samira Ahmed
Award Winning Journalist and Broadcaster
Award winning journalist and broadcaster Samira Ahmed presented Art of Persia on BBC Four, and presents Front Row on BBC Radio 4, Newswatch on BBC One and the Intelligence Squared podcast, How I Found My Voice. She won the 2020 Broadcasting Press Guild Audio Presenter of the Year. For 11 years, Samira was a presenter and reporter at Channel 4 News, where she won the Stonewall Award for Broadcast of the Year for her investigation into the so-called "corrective" rape of Lesbian women in South Africa. Samira has also been a reporter on Newsnight, the Today programme, and covered the OJ Simpson case while the BBC's Los Angeles correspondent, also spending a year as a news anchor at Deutsche Welle TV in Berlin. She is a trustee of Action for Stammering Children and the Centre for Women's Justice.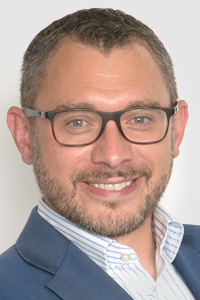 Adam Thomas
Chief Information Officer
The Dudley Group
Adam is an executive chief information officer at The Dudley Group NHS Foundation Trust, within the second most deprived ICS in England. He has a keen interest in addressing healthcare inequalities and improving health outcomes. Adam practiced as a hospital pharmacist prior to moving into digital leadership roles, where he maintains a person-centred approach to change and improvement. When not at work, he is most often found in the great outdoors.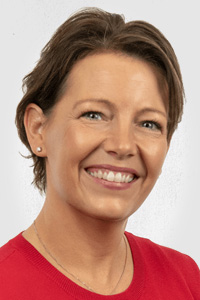 Adel Jones
Executive Director Transformation and Partnerships
Torbay and South Devon NHS Foundation Trust
Adel is the Director of Transformation and Partnerships at Torbay and South Devon NHS Foundation Trust, and holds the lead for Digital as part of her Executive portfolio on the Trust Board. Adel has 30 years' experience in the NHS, across many sectors including primary care, acute and community providers and strategic planning. Her experience ranges from workforce planning and organisational development, service improvement and transformation and many years of operational leadership in acute, community, primary care and social care. Adel has a passion for improvement in healthcare delivery and see's digital innovation and adoption as the biggest opportunity we have to secure high quality, sustainable healthcare in the future. In being involved in the NHS Providers Digital Boards Leadership Group, Adel is keen to support wider participation in the network.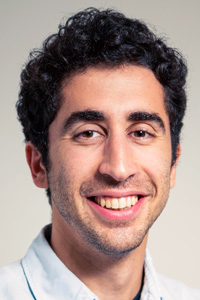 Dr Ahmed Shahrabani
CEO & Founder
Locum's Nest 
Ahmed is a practising NHS clinician, Forbes 30U30 honouree and Co-Founder of Locum's Nest. He graduated from the University of Sheffield in 2014 before accepting his first medical post at St. Helier Hospital, London where he met his colleague and now Co-Founder, Nick. Carrying across the deeply rooted values of transparency, honesty and a focus on patient care they embarked on a mission to solve the NHS staffing crisis by empowering clinicians and NHS staff alike with modern and powerful technology. Over £750m has been saved in the NHS during the platform's first six years of partnership, the ambition of saving £1bn by 2024 is well underway.
Dr Ailsa Brotherton
Director of Continuous Improvement and Transformation
Lancashire Teaching Hospitals NHS Foundation Trust
Ailsa joined Lancashire Teaching Hospitals NHS Foundation Trust in 2017 from Manchester Foundation Trust where she was the Director of Transformation for the Single Hospital Programme. Prior to this Ailsa was the Interim Clinical Quality Director for the North of England with the Trust Development Authority/NHSI. She has also held a post-doctoral senior research fellow post, has a Masters in Leadership (Quality Improvement) from Ashridge Business School and is a Health Foundation Generation Q Fellow. Ailsa has experience of designing and delivering quality improvement and large-scale change programmes. Ailsa was recently awarded an honorary professorship at the University of Central Lancashire and is working with the Trust's academic partners to ensure that the Trust's improvement programmes are evidence based and evaluated.
Amanda Pritchard
Chief Executive
NHS England
Amanda is Chief Executive Officer (CEO) of NHS England, which leads the NHS' work nationally to improve health and ensure high quality care for all. She is also accountable to Parliament for the NHS' £130 billion of annual funding. Her prior role was NHS England and NHS Improvement's Chief Operating Officer (COO) and NHS Improvement's Chief Executive. As COO, Amanda oversaw NHS operational performance and delivery, as well as implementation of the service transformation and patient care improvements set out in the NHS Long Term Plan. Amanda was previously Chief Executive of Guy's and St Thomas' NHS Foundation Trust from January 2016 to July 2019, having been Acting Chief Executive since October 2015. Prior to that she served as Chief Operating Officer at the trust for three and a half years.
Amar Latif
Adventurer and TV presenter
Traveleyes
Amar Latif likes a challenge. A successful entrepreneur, he gave up his hard-won role as Head of Commercial Finance at BT to start his own travel company. He's travelled the world, skydived, ski-ed, climbed, even done a spot of acting, and is also a TV presenter. A remarkable enough set of achievements, made more impressive because Amar has been blind since he was 18-years-old.

Born with an incurable eye condition, Amar had lost 95% of his sight by the time he was in his late teens. Determined not to be defined by his blindness, he continued through university and into a corporate career (despite the belief from some that you couldn't be both blind and an accountant). Amar also had an incurable lust for travel, but found travel companies seriously lacking when it came to accommodating the needs of independent blind and partially sighted explorers. So he started his own travel business with a mission to help blind people explore the world in a way that was usually closed to them.

Traveleyes brings together blind and sighted travellers, usually unknown to each other before the trip, and unites them through experiences from sailing to safaris to trekking up Europe's highest peaks. Sighted travellers guide and share their descriptions with their blind companions. In response, the sighted experience first-hand a fearlessness and curiosity about the world that they've often lost.
Amy Wattingham
Lead Lived Experience Practitioner
Oxleas NHS Foundation Trust
Amy is a lead lived experience practitioner for Oxleas NHS Foundation Trust, training clients and carers to use their lived experience to work in substantive posts in multi-disciplinary teams. Training across the south London partnership (SLP), Amy is currently training secure setting clients to utilise lived experience skills in a peer mentor role across SLP. Amy works with clients with Acute Neurodiversity and/or behaviour challenges. Amy is also Chair of the Oxleas Neurodiversity staff group. Amy comes from an education background and has trained 145 clients and carers to go into work in mental health settings in the NHS across SLP. Over 50 people have gone into paid employment after four or more years out of paid employment across SLP after completing Oxleas Lived Experience Practitioner Training.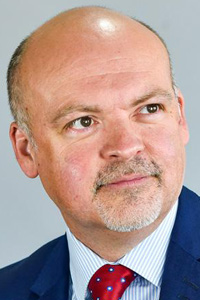 Andrew Davidson
National Head of Employment
Hempsons
In his role as national head of employment Andrew supports employers in the health and social care sector, including NHS trusts, on employment law issues. He has a national reputation for his work in handling concerns about doctors (under the MHPS framework), dealing with discrimination issues, employment tribunal claims and TUPE in particular and he has considerable expertise across healthcare employment law. He regularly provides training for clients on a wide range of employment law and HR issues and is a regular speaker at national conferences.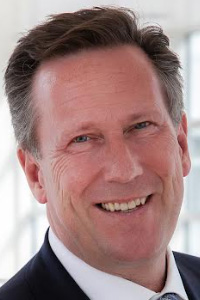 Professor Andy Hardy
Chief Executive Officer
University Hospitals Coventry and Warwickshire NHS Trust
Andy is Chief Executive Officer of University Hospitals Coventry and Warwickshire NHS Trust (UHCW), one of the largest tertiary acute Trusts in the country, with an annual turnover in excess of £850m. Andy was appointed Chief Executive Officer in 2010. For the six years prior to that he was Chief Finance Officer of UHCW, as well as Deputy Chief Executive Officer from 2008 – 2010.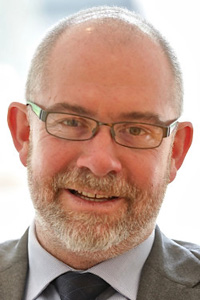 Angus Metcalfe
Managing Director
Global Healthcare, BSI Group
Angus is the Managing Director for the Global Healthcare sector at BSI. Before joining BSI three years ago he was the commercial director for the BMJ and prior to that SVP for the Pharmer division of Thomson Reuters. During his 20 years in healthcare, he also consulted for the British pharmacological society and NEJM on a broad range of life sciences and medical opportunities.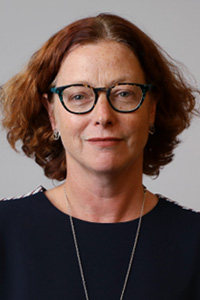 Anita Charlesworth
Director of Research & REAL Centre
The Health Foundation
Anita is the Director of Research and the REAL Centre (Research and Economic Analysis for the Long term) at the Health Foundation, and Honorary Professor in the College of Social Sciences at the Health Services Management Centre (HSMC) at the University of Birmingham. She is a health economist and has a background in government and public policy. Before joining the Health Foundation in May 2014, Anita was Chief Economist at the Nuffield Trust (2010–14) where she led the Trust's work on health care financing and market mechanisms. Prior to that she had roles as Chief Analyst and Chief Scientific Advisor at DCMS (2007–10), Director of Public Spending at the Treasury (1998–2007), and worked as an Economic Advisor at the Department of Health and for SmithKline Beecham pharmaceuticals. 
She has worked as a non-executive director in the NHS – for Islington PCT (2007–2011) and The Whittington Hospital (2011–2016).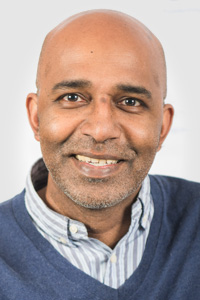 Professor Anton Emmanuel
Director Workforce Race Equality Standard
NHS England
Professor Anton Emmanuel obtained his medical degree from London University and is A Professor at University College London. He was appointed Lead of the Workforce Race Equality Standard in December 2020. In that role he is moving the focus of the WRES towards embedding local accountability with organisations for their own data – core to that is developing metrics which reflect individual experience of staff in order to implement evidence-based actions. On a personal basis: father of four, immigrant of African-Asian origin, multiple amateur (guitarist, homebrewer, record collector).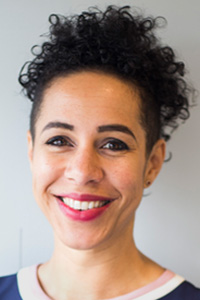 Ayo Barley
Programme Director, Equality, Diversity, Inclusion & Wellbeing (EDI & W)
NHS SCW
Ayo is an Equality, Diversity and Inclusion (EDI) Practitioner with 18 years of experience working across the Voluntary, Community and Social Enterprise (VCSE), public sector, industry, global health and the NHS in projects that support the needs of marginalised and underrepresented communities. She has expertise across race and gender equality, providing expert insights and support in compliance with the Equality Act (2010) to bring about inclusive cultures and equitable outcomes in the workforce and community settings. She is an experienced project manager with complementary experience in business development and strategic planning.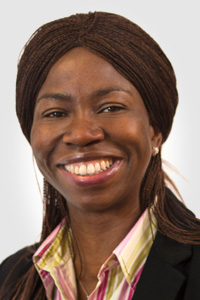 Dr Bola Owolabi
Director for National Healthcare Inequalities Improvement Programme
NHS England
Bola is Director for Health Inequalities at NHS England and NHS Improvement. She works as a General Practitioner in the Midlands. Bola has particular interests in reducing health inequalities through Integrated Care Models, Service Transformation and using data & insights for Quality Improvement. Bola has held various leadership roles at local, system and national levels. She was until recently, National Specialty Advisor for Older People and Integrated Person Centred-Care at NHS England and Improvement where she led the Anticipatory Care Workstream of the National Ageing Well Programme. She has worked with teams across NHS England/Improvement and the Department of Health and Social Care as part of the Covid 19 Pandemic response.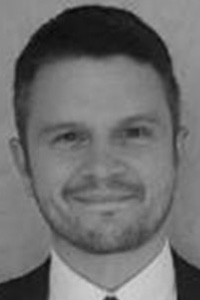 Chris Holmes
Executive Director of Supply Chain
NHS Supply Chain
Chris has worked within the NHS for over 25 years in senior procurement and supply chain roles, including the management of procurement and customer related activities undertaken by NHS Supply Chain. Prior to joining the NHS Chris spent 9 years in private industry, working for retail clients in the manufacturing sector. Chris has a Master's degree in Business Administration, a post graduate professional diploma in management, and is a member of the Chartered Institute of Purchasing and Supply (MCIPS).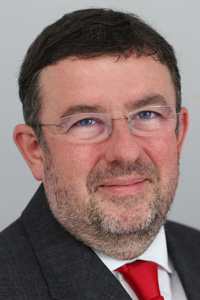 Chris Hopson
Chief Strategy Officer
NHS England
Chris took up the post of Chief Strategy Officer at NHS England in June 2022. Previously, for ten years, he was Chief Executive at NHS Providers, following a career spanning the public, private and voluntary sectors, including various roles at HM Revenue and Customs and Granada Media. Chris has also been a Ministerial Special Adviser, and a communications consultant. Chris is a graduate of the cross-Whitehall, civil service, High Potential Development Scheme, and he holds an MBA from Cranfield Business School.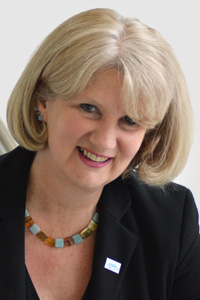 Claire Murdoch
National Director for Mental Health
NHS England
Claire has worked for the NHS for over 37 years and is a registered nurse. After holding positions in hospital, community, substance misuse and learning disabilities services, she joined Central and North West London NHS FT as Director of Nursing and Operations in 1999. In 2007, she became the Chief Executive, a position she still holds today. In June 2016, she was also appointed as National Mental Health Director at NHSE and has been working with the national mental health team to deliver the Five Year Forward View for Mental Health and more recently NHS England's Long-Term Plan. In July 2019, she took on responsibility as the Director with oversight of NHSE's Learning Disability and Autism programme.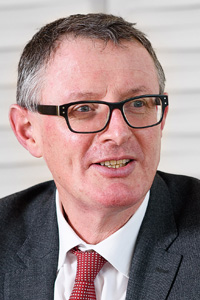 Christian Dingwall
Partner
Browne Jacobson LLP
Christian specialises in corporate commercial law, public law, governance, regulation and compliance for the NHS, its commercial partners and the wider health sector. He has a particular focus on advising clients about NHS corporate and service transformation. Christian is recognised nationally as a top legal expert for NHS transactions and projects, advising on mergers, acquisitions, partnerships and integrated care joint ventures across the UK. His recent work includes acting as lead adviser on more than 15 NHS mergers in the last 10 years.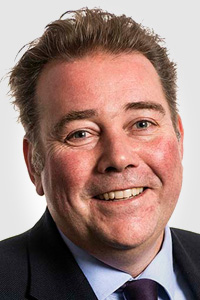 Charlie Massey
Chief Executive
General Medical Council
Charlie leads our senior management team who are responsible for what we do day-to-day. The Chief Executive is also the Registrar, in which role Charlie has various functions specifically assigned in legislation. He builds on the key reforms we've delivered, including: expanded medical education and training role, revalidation, language checks for doctors from Europe and Medical Practitioners Tribunal Service. Charlie joined us from his Director General role at the Department of Health England. Before that, Charlie was Director for Ageing Society and State Pensions at the Department for Work and Pensions.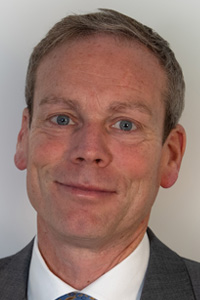 Colin Edmondson
Director
Care Beyond the Hospital
Colin is Director for Care Beyond Hospital UK & Ireland for Becton Dickinson (BD), a leading global medical technology company committed to Advancing the World of Health. Colin is responsible for the strategic development of BD's commercial solutions in the non-acute healthcare sector. With over 25 years' experience in health technology companies, Colin has held senior leadership roles in the UK and international markets. Prior to joining BD, Colin has worked as regional Director for Canada and NW Europe in Urology, UK Country General manager in sterilisation & decontamination, and Sales Director in Medication delivery Businesses covering Anaesthesia, Infusion, Clinical Nutrition, Aseptic compounding & Pharmacy automation.
Christina Quinn
Director for Leadership and Management Review implementation
NHS England
Christina has recently been appointed as the Programme Director for the Messenger Review at NHS England, she is driven to enable outstanding leadership at every level across health and care. Alongside her full-time role, Christina is the Chair of the Board at St Luke's Hospice Plymouth. Christina is passionate about inclusion and the pivotal role education, leadership and organisational development play in creating inclusive and diverse cultures and the direct impact on delivering high quality safe services.
Dal Babu OBE
Chair of Seacole Group (Black, Asian and Minority Ethnic NHS NEDs)
Seacole Group
Dal served for over 30 years in the Metropolitan Police and is the former Borough Commander of Harrow. He was the first chair of the National Association of Muslim Police. He has extensive board level experience in policing, international development, sport bodies, community safety, child and adult safeguarding. In 2010 Dal was awarded an OBE for services to the police and communities. He is a trustee for a School Academy, Quentin Blake Centre, Artichoke, Comedy School and Safeguarding advisor to Middlesex County Cricket Club.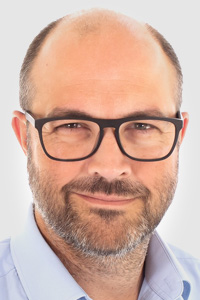 David Benson
OD Programme Director – Consultancy
NHS SCW
David is a passionate and creative professional with extensive experience in the HR, Workforce, and Organisational Development functions within financial, international development, and housing sectors; demonstrating exceptional leadership, communication and relationship-building skills honed through a series of challenging and diverse senior HR, Organisational Development, and Resourcing roles.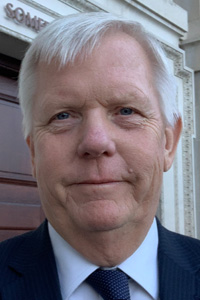 Cllr David Fothergill
Chair of the Community Wellbeing Board
Local Government Association
Raised in rural Lincolnshire, David Fothergill worked in London and Birmingham before moving with his family to Somerset in 1992. In business David has a wide range of operational experience including manufacturing, Childrens Homes and Older People care. Most recently has been Director of HR for a large family owned South West employer operating across 38 sites. In addition to his first Degree, David is a fully qualified member of the Chartered Institute of Personnel and Development and holds a Master's Degree in Business Administration from Warwick University.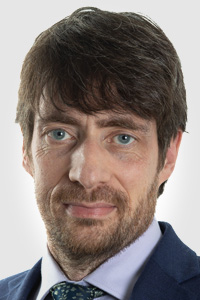 David Wells
Chief Executive
Institute of Biomedical Science
David is recognised as being one of the 100 powerful advocates for pathology in the global community by the Pathologist magazine. Until June 2021 David was leading the NHS England and Improvement Pathology consolidation programme, seeking to deliver efficient, high quality pathology services across England. Pathology services are embracing this considerable change at a pace not previously seen in the past 2 decades, with pathology service reconfiguring as proposed on track, with Industry reconfiguring likewise to match the new models of delivery. In 2022, David was elected as a Trustee of the Science council, and to the board of Directors of the International Federation of Biomedical Laboratory Science
Professor Ebrahim Adia
Deputy Chair
Lancashire and South Cumbria ICS
Ebrahim is currently pro vice-chancellor at the University of Central Lancashire (UCLAN) and previously chair at Lancashire Teaching Hospitals NHS Foundation Trust. As a member of the UCLAN senior executive team he has responsibility for academic leadership of the faculties. Ebrahim currently sits on both the NHS Confederation Leaders Panel and the North West Black, Asian and Minority Ethnic (BAME) Advisory Committee, as well as taking an active part in a number of system areas, such as the Provider Collaborative Board. Previously, Ebrahim served as vice-chair of a primary care trust and as a non-executive director of an NHS foundation trust in Greater Manchester.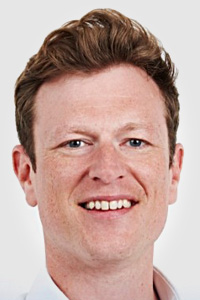 Ed Jones
Co-Founder & Senior Partner
Newmarket Strategy
Ed is a leading health policy expert, having spent five years as Special Adviser to the UK Secretary of State for Health and Social Care, before serving as Chief of Staff to the Foreign Secretary.
Elisa (Ellie) Lamb
Procurement Category Manager – National Ambulance Uniforms
NHS Supply Chain: Hotel Services NHS North of England Commercial Procurement Collaborative
Ellie is a Procurement Category Manager at NHS Supply Chain: Hotel Services leading on National Ambulance Uniforms. Ellie has worked in a variety of NHS public sector procurement roles, in the past 15 years, within a wide range of categories and is a keen supporter of Equality, Diversity and Inclusion.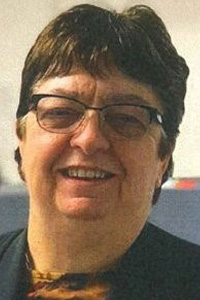 Professor Elizabeth Hughes
Medical Director - Undergraduate Medicine and Dentistry
Health Education England
Elizabeth is Deputy Medical Director of Health Education England with specific responsibility for Undergraduate Medical Education. She was previously the Director and Dean of Education and Quality for Health Education England for London and South East. Alongside this she has other national roles for HEE including overseeing education in Pharmacy, Diagnostics and Healthcare Science together with a focus on international medical education. Elizabeth is also a Consultant in Chemical Pathology and Metabolic Medicine at Sandwell General Hospital, West Bromwich and Honorary Professor at both the University of Birmingham and University of Aston and visiting Professor at Worcester University. Elizabeth is a national expert in the treatment of inherited lipid disorders and is one of the Founder members of the national charity HEARTUK with which she has worked extensively with multi professional healthcare professionals and patients.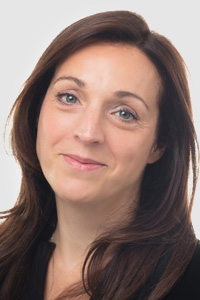 Ellie Orton OBE
Chief Executive Officer
NHS Charities Together
Ellie has been Chief Executive of NHS Charities Together since July 2018. She was instrumental in leading the charity's award-winning Covid Urgent Appeal during 2020 and has since overseen a transformation within the charity in terms of its governance and strategy. Previously she was CEO at a Coventry based charity working with vulnerable and sexually exploited women, and interim CEO at the Jon Egging Trust, supporting young people with barriers in their lives to reach their full potential. She was proud to be awarded an OBE in June 2021 for services to the NHS.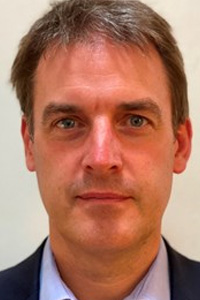 Elliot Howard Jones
Chief Executive Officer
Hertfordshire Community Partnership
Elliot joined HCT as Interim Chief Executive in November 2020. He was previously Director of Performance and Improvement in the NHS England East of England regional team. In this role, he was Strategic Incident Director for the East of England and led the operational response and strategic planning for the COVID-19 pandemic across the region. He has also held senior positions in acute and mental health trusts, in commissioning and at the Department of Health.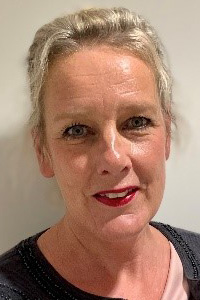 Professor Em Wilkinson-Brice
National Director for People
NHS England
Em Wilkinson-Brice is the National Director for People at NHS England. Em qualified as a nurse in 1992 in Exeter. She was appointed to NHS England in September 2019 following roles spanning over 30 years in the NHS bringing clinical operational experience, working at executive level as Director of Nursing and Facilities at Derby Hospitals NHS Foundation Trust. Em returned to Exeter in July 2010 where she undertook various executive roles alongside the Chief Nurse role, including Chief Operating Officer, Deputy Chief Executive and lead for integration across Devon. In recognition of the close working partnership between the Trust and two local universities, Em was awarded Associate Professor Faculty of Health and Human Sciences at both Exeter and Plymouth Universities.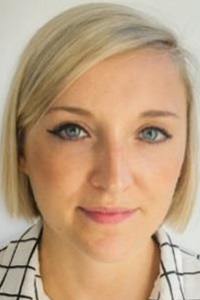 Georgina Whitham
Head of Consultancy - UK&I
Integrated Health Solutions Medtronic
Georgina is UK&I Head of Consulting and Digital Solutions in IHS. She has been working closely with many NHS clients on developing new ambulatory models of care to drive the elective restart post pandemic and embedding innovative digital solutions to ensure clinical and operational efficiency of these pathways, ensuring maximal procedural capacity. This work includes covering the entire patient journey from diagnosis through procedure to follow up. Georgie holds degrees in psychology and management, and healthcare management.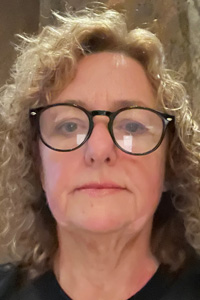 Gill Crankshaw
Associate Director of Strategy and Transformation
Lancashire and South Cumbria Pathology Service
Gill started her career as a BMS in Microbiology at Lancashire Teaching Hospital and went of do be a senior before moving out of pathology for a while for a managerial position in the Trusts Head and Neck Directorate. Gill returned to pathology as Deputy Pathology Manager and then Pathology General Manager. In 1997, she moved to work for the Lancashire & South Cumbria Pathology Network as Associate Director of Transformation & Strategy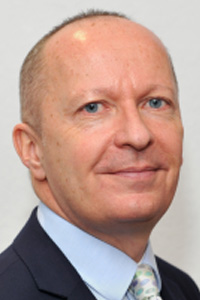 Glen Burley
Chief Executive
The Foundation Group: South Warwickshire University NHS Foundation Trust
Glen is Chief Executive of the Foundation Group of Trusts which includes South Warwickshire University Foundation Trust, George Eliot Hospital NHS Trust ad Wye Valley NHS Trust. The Group was developed to support the Trusts as lead providers of integrated care in their localities. Glen joined the NHS as a Finance Trainee in 1983, becoming a Director of Finance in 1995 and then becoming Divisional Director at University Hospitals Coventry and Warwickshire in 1998. In 2002 he was appointed as Deputy Chief Executive at Worcestershire Acute Hospitals NHS Trust and joined South Warwickshire in 2006. Since then the Trust has developed its local and national reputation, moving through financial turnaround, achieving Foundation Trust status in 2010, in 2011 completing the successful acquisition of Warwickshire Community Services and gaining Outstanding ratings for quality and use of resources in late 2019. Between 2015 and 2017 Glen was the National SRO for the Emergency Care Improvement Programme alongside his role in the Trust. The Foundation Group was created in 2018 where he is CEO of all Three Trusts as part of their innovative Group model.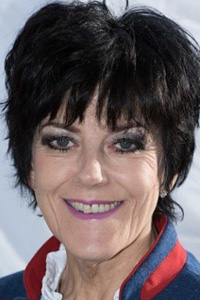 Heather Tierney-Moore OBE
Chair of the Board of SCCL, the management function of NHS Supply Chain
NHS Supply Chain
Heather was appointed Chair of the Board of SCCL on November 1st 2022 after just over a year in the position on an interim basis. Heather has worked in healthcare for over 30 years, initially training as a registered general nurse. Most recently, Heather was Chief Executive of Lancashire Care NHS Foundation Trust, retiring in March 2019 after 10 years in post. She has extensive clinical experience and has held a wide range of clinical leadership roles, including Chief Nurse at Sheffield Teaching Hospitals NHS Foundation Trust and Nurse Director of Lothian NHS Board.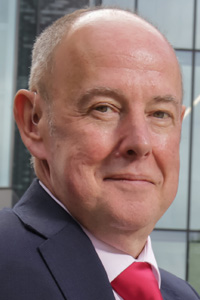 Dr Ian Jackson
Former President
International Association for Ambulatory Surgery
Ian was appointed Consultant Anaesthetist in York (1989) and subsequently spent several years as Clinical Director. Elected to Council of British Association of Day Surgery and served as Honorary Treasurer, Editor of the Journal of One-Day Surgery and as President. Served as President of the International Association for Ambulatory Surgery and Editor of Ambulatory Surgery. His interests include the use of IT in medicine, and he spent his later years supporting the development and safe implementation of IT across several hospitals.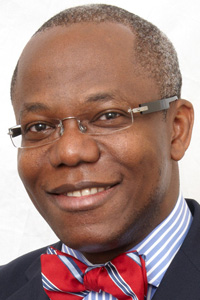 Dr Ify Okocha
Chief Executive Officer
Oxleas NHS Foundation Trust
Ify qualified in Medicine in 1985 and after training in psychiatry obtained his membership of the Royal College of Psychiatrists in 1992. He was appointed consultant in 1996 and in the same year obtained his Doctor of Philosophy (Ph.D) degree from the Institute of Psychiatry and King's College, London where he did his doctorate and post-doctorate research in psychosis and psychopharmacology respectively. He has received commendations and won many national awards for the high quality care clinical teams working for him deliver and he is on the Roll of Honour of the Royal College of Psychiatrists. He has held leadership positions as clinical director, medical director  and deputy chief executive.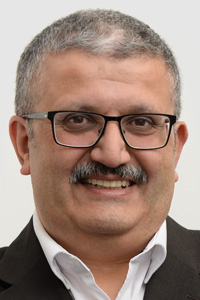 Jabeer Butt OBE
Chief Executive
Race Equality Foundation
Jabeer Butt OBE is Chief Executive of the Race Equality Foundation. He has an international reputation for the use of evidence in developing interventions that help overcome discrimination and disadvantage. His studies have been used to inform government thinking, including interventions such as Sure Start and NSPCC's Grove House Family Centre. A key part of Jabeer's work is the Foundation's role in the Health and Wellbeing Alliance alongside providing leadership on the Strengthening Families, Strengthening Communities parent education initiative.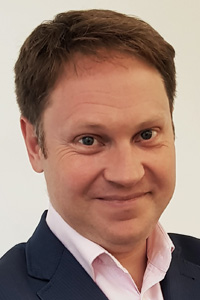 James Freed
Chief Digital and Information Officer
Health Education England
James is the Chief Digital and Information Officer for Health Education England. His career has taken him through Cancer Research, Change Management and Standards development. As well as being a CDIO, he is the SRO of a Programme responsible for delivering digital readiness to the three million staff in Health and Care in England. In 2017, James was voted by peers as one of the top 100 influencers globally in Health IT as part of the #HIT100 twitter campaign and is a Fellow of the British Computer Society.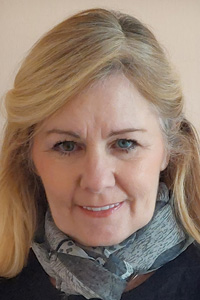 Janet Gray
Head of GMC Northern England
General Medical Council
Janet is a former nurse who chose law as a second career and joined the GMC in 2003 as an in-house lawyer. Janet has since held various positions and now leads a team of advisers across the North of England who support employers and doctors in their work to improve working environments. Doctors being able to practice in inclusive and fair environments has benefits for them, other professionals, and patients, which is why we prioritise this in our work with those at the front end of medical care.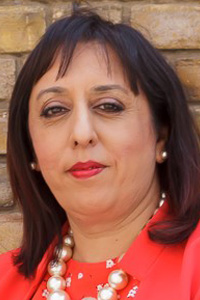 Jinjer Kandola
Chief Executive
Camden and Islington NHS Foundation Trust and Barnet, Enfield and Haringey Mental Health NHS Trust
Jinjer is an experienced Chief Executive with a background is in organisational development and human resources, she has worked in the NHS for more than 35 years, her experience covers both mental health and physical healthcare at a senior level. Jinjer joined Barnet, Enfield and Haringey Mental Health Trust in July 2017 as the Chief Executive. In October 2021, Jinjer also took on the leadership of the neighbouring Trust Camden and Islington NHS Foundation Trust, and now leads both Trusts. Jinjer is a Board member of the North Central London ICS and is the Mental Health Lead. Jinjer is also a member of the NHS Policy Board, and Joint Chair of London Social Partnership Forum. In 2015 she was the winner of the prestigious title of the Human Resources Director of the Year by the HPMA (Healthcare People Management Association), more recently, awarded an MBE for her services to mental health.
John Bellerby
Director of Quality Improvement
Northern Care Alliance NHS Foundation Trust
John is the Director of Quality Improvement at The Northern Care Alliance NHS Foundation Trust. John has worked in quality improvement since 2007 acting as a quality improvement lead on a variety of projects. Since 2015 John has worked at a senior level leading quality improvement teams in acute trusts and more recently the Northern Care Alliance Group. John completed the Institute for Healthcare Improvement Advisor Course and has particular experience in measurement for improvement.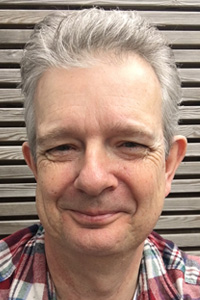 Dr Julian Sheather
Specialist Adviser in Ethics and Human Rights
British Medical Association
Julian is a specialist adviser in ethics and human rights at the British Medical Association. His particular interests lie in public health ethics, mental health, consent and mental capacity. Julian is the BMA's lead on health and human rights. He is a co-author of Medical Ethics Today and is a regular contributor to the British Medical Journal and the Journal of Medical Ethics. Julian is a member of the British Medical Journal's Ethics Committee, and the Institute of Medical Ethics. He also lectures widely both nationally and internationally on a range of topics in medical ethics and human rights.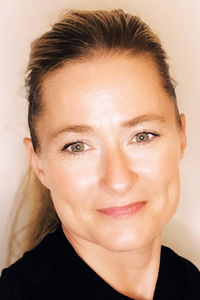 Kelly Barker
Interim Chief Operating Officer
Bradford District Care NHS Foundation Trust
Kelly's career spans over 20 years with the NHS, starting as a Health Care Support Worker, qualifying as a Mental Health Nurse working clinically across the breadth of inpatient and community settings and then developing into a number of senior operational roles, and is now Interim Chief Operating Officer at Bradford District Care NHS Foundations Trust. Kelly is a values driven leader with a strong and committed focus on system integration and partnership working to deliver outcomes for the people and communities of Bradford and across West Yorkshire.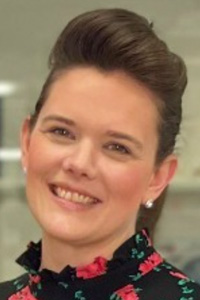 Kerry Morgan
Innovation Programme Manager
Alder Hey Innovation
Alder Hey Innovation Hub houses a unique dedicated innovation team with a combination of commercial, technical and clinical expertise, working together to develop and create game changing healthcare innovation. Our teams' exceptional skills and experiences in different disciplines including clinical, consultancy, business management and intellectual property, software design & prototyping puts us ahead of our peers in the health sector. Kerry leads the Innovation Launch Pad and AIHQ Programmes at Alder Hey. Kerry worked in healthcare for 14 years, across Health Informatics and Digital Programme Management before joining Innovation.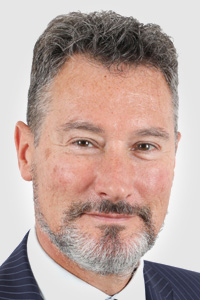 Kevin McGee
Lead Chief Executive
Lancashire and South Cumbria Provider Collaborative
Kevin is a qualified accountant with over 35 years' experience working in healthcare, with 23 of those years being at executive level. Kevin joined Lancashire Teaching Hospitals as the Chief Executive on 1 September 2021. Prior to joining Lancashire Teaching Hospitals, Kevin held a range of roles including Joint Chief Executive of Blackpool Teaching Hospitals NHS FT and East Lancashire Hospitals where the Trusts agreed to work in closer collaboration, the role was from 1 May 2019 to 20th September 2021. He was Chief Executive at both George Eliot Hospital NHS Trust and Heart of Birmingham Primary Care Trust. He has also held a range of Director positions, including Director of Finance and Chief Operating Officer in large acute hospitals, and Director of Commissioning and Performance Management at a Teaching Primary Care Trust.
Dr Laura Neilson
Chief Executive
Hope Citadel Healthcare
Laura is a mum to three boys and one untrained puppy! She is also a doctor who works across various roles. Laura is the CEO of Hope Citadel, a not-for-profit that runs doctors practices in Greater Manchester. She also helps lead Focused Care CIC, and Shared Health Foundation, who both implement solutions on the ground to help reduce the impact of poverty on health. Laura's clinical work is in paediatrics.
Lee Gutcher
Programme Manager
NHS North Central London 
With over 15 years' experience in the NHS, Lee has a wealth of operational experience in acute hospital settings through his roles at the Royal Free London NHS Foundation Trust and Whittington Health as an Operations Manager. Lee's current role as a Programme Manager for the North Central London (NCL) ICS sees him lead on multiple collaborative programmes across NCL, which includes the implementation of the ICS wide collaborative staff bank. Passionate about patient care, Lee uses his operational management experience to ensure his programmes are fit to deliver and have a positive outcome for patients and staff.
Liz Hackett
Partner
Hempsons
Liz has over two decades of experience advising providers across a broad spectrum of healthcare advice and litigation. Her primary practise areas are inquests, inquiries, and supporting providers in a range of statutory and non-statutory investigations. Liz draws on her extensive experience to work with providers to improve patient safety outcomes, including through systems and thematic reviews, investigations and training. Liz works with providers to deliver bespoke patient safety and risk management training.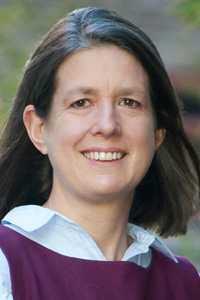 Maddy Desforges
Chief Executive
NAVCA
Maddy is CEO at NAVCA , supporting communities through infrastructure organisations across England. She was awarded an OBE in 2022 for services to charity and volunteering. She is an advocate for the importance of local communities, ensuring they play a full role at system level. Prior to leading NAVCA Maddy was CEO at Voluntary Action Sheffield (VAS),and led the Covid-19 response from the Voluntary and Community Sector locally. Maddy had a long career as a civil servant prior to the VCS, leading policy and strategy nationally.
Mary Mundy
Partner
Capsticks LLP
Mary is a Partner in the Capsticks commercial team and is Deputy Head of Healthcare at Capsticks. Mary is an experienced public procurement lawyer and has advised NHS providers, commissioners and suppliers to the NHS for the majority of her career. Mary advises on day to day procurement issues through to complex procurement processes, finding pragmatic solutions for clients. Mary also supports on procurement challenges. Mary has previously worked in-house at NHS Supply Chain and has been seconded to various health organisations.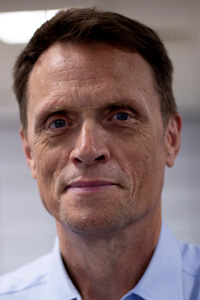 Matthew Taylor
Chief Executive
NHS Confederation
Matthew joined the NHS Confederation as its chief executive in June 2021, having been chief executive of the Royal Society for Arts, Manufactures and Commerce (RSA) for 15 years. During his tenure, Matthew transformed the RSA into a global institution, with 30,000 fellows and an influential research programme. Before the RSA, Matthew was chief adviser on political strategy to Prime Minister Tony Blair and he also ran the Institute for Public Policy Research for 5 years. He is a widely known commentator on policy, politics and public service reform and regularly appears on national media programmes, including as a panellist on BBC Radio 4's Moral Maze. He is series editor for the Thames and Hudson 'Big Ideas' books and his own book 'Do we need to work?' was published in 2021.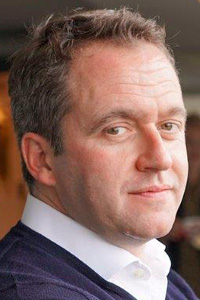 Dr Matthew Williams-Gray
Director & Head
Integrated Health Solutions Medtronic
Matthew is currently Director and Head of IHS for the UK & Ireland, focusing on developing innovative services and solution partnerships. His current focus is on developing new models of day case surgery provision, supported by emerging digital technology, to assist hospitals in tackling surgical waiting lists as the health systems emerge from the pandemic. Matt studied both Physiological Sciences and Medicine at Oxford University, holds postgraduate qualifications law, and is Member of the Royal College of Surgeons of Edinburgh.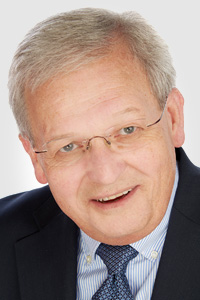 Professor Michael Miller
Special Advisor Healthcare Technology Standards
BSI Group
Respected professional advisor and programme director in healthcare organizational and digital technology transformation, system architecture, programme management and governance. Michael has worked in healthcare transformation for NHS England and many other organizations. Michael has been appointed to the WHO Digital Health Technical Advisory Group Roster of Experts and member of the WHO (Europe) – "Committee for Digitalization and Health Information Systems Standards", special advisor on digital technology for the NHS 40 New Hospitals Programme, and a special advisor for BSI on healthcare standards and systems technology & terminology.
Miriam Deakin
Director of Policy and Strategy
Miriam is our director of policy and strategy and works with the policy team to ensure that NHS Providers adapts quickly in a fast changing environment, and continues to represent and support trusts in a timely and effective way.

Miriam is currently leading our programme of work on sustainability and transformation partnerships and accountable care to inform our influencing activities on trusts' behalf and ensure we are offering the support that trusts and their partners need to deliver new, collaborative arrangements.

Miriam started her career as a graduate trainee in local government, working in social care and for the Local Government Association before joining NHS Providers.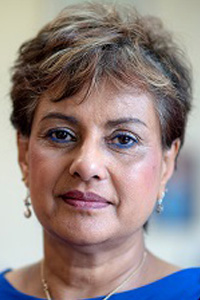 Nadra Ahmed
Executive Chair
National Care Association
Nadra has been involved in the field of social care for over 40 years. Her background is in training and education, which has been the passion that drives her towards quality services, underpinned and provided by a skilled and valued workforce. She been Chairman of NCA since 2001 and is a trustee of Royal British Legion Industries and Governor at Canterbury Christchurch University. She also is the Co-Convenor of the Cavendish Coalition, formed to work with the NHS and Unison to support workforce issues in Health and Social Care pre-Brexit. She is currently the Chair of the Care Provider Alliance which brings together 11 national representative bodies in the sector.
Natalie Nightingale
Head of Temporary Staffing and North Central London ICS Lead
University College London Hospitals NHS Foundation Trust 
Natalie has over 20 years' experience in public sector recruitment mainly within large corporate recruitment organisations specialising in health, social care and education covering the UK and international markets. She joined UCLH at the start of the pandemic to oversee temporary staffing. Within this role Natalie is also the North Central London (NCL) ICS lead for temporary staffing and is leading on the implementation of an ICS wide collaborative staff bank. She is passionate about our NHS and working together.
Navina joined Health Education England (HEE ) on 1 October 2020 from East London NHS Foundation Trust (ELFT) where she had been chief executive since 2016. She has over 20 years of clinical experience in psychiatry, medicine and paediatrics and previously held the positions of deputy chief executive and director of operations.

Navina has worked as the clinical director for Child and Adolescent Mental Health Services at ELFT. She has also been involved in medical education and provided pastoral care to medical students. Navina acts as a trustee for Think Ahead Organisation which develops training programmes for mental health social work. She was awarded an honorary fellowship by the Royal College of Psychiatrists in 2020. She is also a senior fellow at the Institute of Healthcare Improvement.

Navina uses her voice in support of staff wellbeing and coproduction with patients, advocating for the best possible quality of life and creating a culture of enjoying work for staff. She was awarded the Commander of the British Empire in the 2020 New Year's honours list for services to NHS leadership and the ethnic minority community.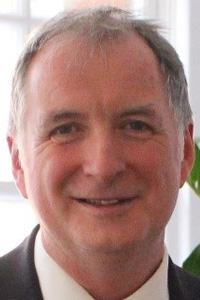 Professor Neil Anderson
Consultant Clinical Biochemist and the Clinical Director of Clinical Diagnostic Services
University Hospitals Coventry and Warwickshire
Neil leads the South Midlands Pathology (SMP) Network, providing services to 2.5 million across 5 acute thrusts and two Integrated care boards. For SMP innovation is at the heart of the transformation of Pathology, not just new technology but new ways in which that technology is applied. The service is a clinically led service, with strong links to industry and both Warwick and Coventry Universities. His academic interests are in the field of preanalytical variation and barriers to the adoption of new technologies. He is a co-founder of an NHS led Institute of Precision Diagnostics and Translational Medicine specifically to work with industry and HEI partners on Digital Pathology, development of novel biomarkers, Digital Radiology and laboratory management. He is a past President of the Association for Clinical Biochemistry and Laboratory Medicine and is currently Chair of the Royal College of Pathologists Specialist advisory committee in Clinical Biochemistry.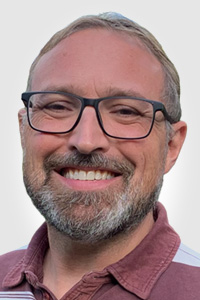 Dr Neil Ralph
Head of Technology Enhanced Learning
Health Education England
Neil is the Head of Technology Enhanced Learning at Health Education England (HEE TEL), leading a national function within the NHS that aims to maximise the impact of learning technologies and simulation based education in how we train and educate the health and care workforce. The HEE TEL team works with local, regional and national system partners to leverage these approaches in order to meet their workforce learning needs; underpinned by evidence-based approaches. The team supports access to learning technologies through its capacity to develop and deliver learning at scale via its national digital learning services; elearning for healthcare, Digital Learning Solutions and the Learning Hub. It also seeks to expand and enhance the adoption of XR and other immersive technologies through a range of approaches, alongside support for the educational workforce through its faculty programmes and enhancing the learning environment through its TEL maturity assessment. Neil is also a practicing clinical psychologist and academic lecturer.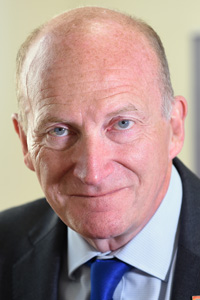 Nick Hulme
Chief Executive
East Suffolk and North Essex Foundation Trust
Nick is Chief Executive of East Suffolk and North Essex NHS Foundation Trust (ESNEFT), the organisation which runs Colchester and Ipswich hospitals, along with community services in east Suffolk and north east Essex. Nick has worked in the NHS for more than 40 years and has an outstanding record of achievement in operational management and leadership in large, complex acute and community Trusts and in the voluntary sector too. Nick is passionate about people, equality of opportunity and equity, and has made a lifetime commitment to help improve how the NHS cares and treats the people ESNEFT serves. He is also a board member of NHS Providers which represents NHS trusts throughout the country. During the COVID-19 pandemic, Nick worked nationally leading the vaccination programme for 12 to 15-year-olds for NHS England.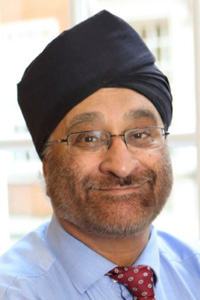 Professor Pali Hungin OBE
Chair
Changing Face of Medicine Commission, Academy of Medical Royal Colleges and Newcastle University
Professor Pali Hungin OBE is the lead of the Changing Face of Medicine commission at the Academy of Medical Royal Colleges, which brings together representatives from the medical profession, patient groups and commercial organisations to explore the role of the doctor in the future, with an initial time horizon of 2040. Pali is Emeritus Professor of Primary Care and General Practice at Newcastle and was previously the Dean of Medicine at Durham University and the BMA President in 2017. He helped initiate the research support networking movement in the UK, initially in primary care, and led the NHS Research and Development Forum (England). He is currently a Non-Exec with the Tees Esk Wear Valleys NHS Foundation Trust (Mental Health).
Patricia Miller
Chief Executive
Dorset ICS 
Patricia is the Chief Executive Officer Designate for Dorset's Integrated Care Board. Responding for overseeing complex health services and health improvement programmes for local communities. Patricia has over 30 years' experience of working in the NHS and holds a Masters degree in Health Care Management. She is a graduate of the East of England Aspiring Directors Programme, the 'Breaking Through' Leadership Programme, the Athena Leadership Programme for Executive Women, and the Collaborative Leadership Programme at the Kings Fund. Whilst working in the NHS Patricia has remained passionate about improving the lives of patients and staff in ways that matter to them. Patricia has a strong focus on equality, diversity, inclusion, and health inequalities. She is currently co-chair of the provider Chairs and CEOs network, and member of the NHS England's Health Inequalities Oversight Group.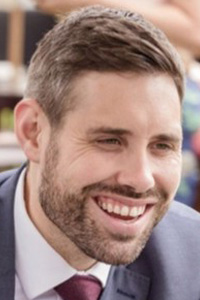 Patrick Shephard
Account Director
SS&C Blue Prism
Patrick is an accomplished healthcare sales professional with over sixteen years of experience in the IT sector. Patrick has spent the last five years of his career heading up Blue Prism's NHS and Healthcare Customer Alliances which has led to SS&C Blue Prism becoming the market leader for intelligent automation in the sector, delivering unparalleled results. Patrick's energy and excitement for the SS&C Blue Prism offering and the value it is creating within the NHS is infectious, and that, coupled with his extensive market is bound to inspire automation at your organisation.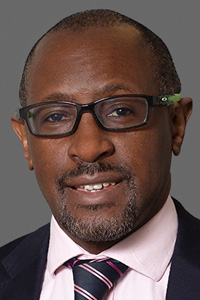 Paul McFarlane
Partner
Capsticks LLP
Paul is a Partner in the employment and pensions department and manages a team of lawyers providing the full range of employment law advice to health, police and emergency services clients. Paul has over 20 years' experience advising clients in the public sector, particularly in the emergency services sector and is currently the Chair of the Employment Lawyers Association.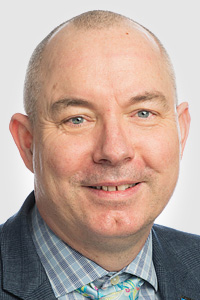 Dr Paul Rice
Chief Digital & Information Officer
Bradford and Airedale NHS Foundation Trusts
Paul joined Bradford and Airedale NHS Foundation Trusts from his role as Regional Director of Digital Transformation for NHS England and NHS Improvement in the North East and Yorkshire. He leads on the delivery of digital programmes across both organisations and at Place within our Act as One Programme. This work includes driving forward Airedale's ambition as a Digital Aspirant to secure an enterprise wide Electronic Patient Record, updating and improving the Infrastructure, Networks and Cyber resilience of both organisations, and leading major digital system upgrades including Laboratory Imaging Systems. He is committed to programmes of inclusive digital transformation and passionate about diversifying the skills base and creating professional career opportunities for current and future digital and data workforces. He is also a firm believer in information technology being a means to an end not an end in itself.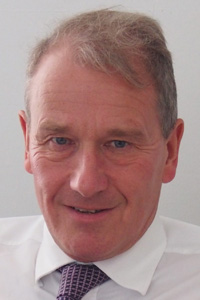 Dr Peter Reading
Co-chair
Disabled NHS Directors Network
Disabled by polio as a baby, Peter is Co-Chair of the Disabled NHS Directors Network and CEO of Northern Lincolnshire & Goole NHS FT (NLaG). He joined the NHS as a National Management Trainee at Guy's in 1984, and has 34 years' Board-level experience in the NHS, including 23 as a CEO and six as a management consultant advising Boards. He's been CEO of six trusts - Lewisham & Guy's Mental Health, UCL Hospitals, Leicester, Doncaster, Peterborough, and NLaG.
Ron Kerr (Sir)
Chair
NHS Providers
Sir Ron Kerr has spent all his career in the health and care sector and has been a chief executive at national, regional and local level for over 30 years, latterly as chief executive of Guy's and St Thomas' NHS Foundation Trust until 2015. He is currently independent chair of Healthier Together, the sustainability and transformation partnership (STP) for Bristol, North Somerset and South Gloucestershire and a board member of Genomics England Ltd. He is also a trustee of Guy's and St Thomas' Charity and King's College London. He was knighted for services to the NHS in 2011.
Saffron Cordery
Deputy Chief Executive
NHS Providers
Saffron is NHS Providers interim chief executive, part of the senior management team and sits on our board. She has extensive experience in policy development, influencing and communications and has worked in the healthcare sector since 2007. Before moving into healthcare, Saffron was head of public affairs at the Local Government Association, the voice of local councils in England. Her early career focused on influencing EU legislation and policy development, and she started working life in adult and community education.

She has a degree in Modern Languages from the University in Manchester, for ten years was a board member and then chair of a 16–19 college in Hampshire and is a trustee of GambleAware, a leading charity committed to minimising gambling-related harm.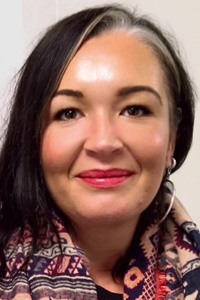 Sarah Hughes
Chief Executive
Centre for Mental Health
Sarah has worked in mental health and criminal justice for 30 years, as Chief Executive at the Centre for Mental Health she works with the UK government and high-profile organisations on mental health policy and practice. She has written many pieces for various platforms as well as undertaking numerous speaking commitments globally and is part of the global mental health network. Sarah is passionate about her subject and believes it equality is possible by drawing on evidence about what works and paying careful attention to people's lived experience.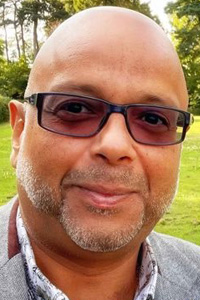 Scott Durairaj
Director of Integrated Care, Inequalities and Improvement
Care Quality Commission
Scott has a postgraduate degree in race and sociology. In 2014, he gained an MBA with distinction award from the University of Sussex Business School. In 2018, he gained a distinction in the Chartered Management Institute Diploma. Scott has a clinical background and extensive experience at director level, he has led at board level extensive portfolio of programmes from service improvement and transformation, health strategy, communication and engaging staff and disadvantaged patient populations, health and social care outcomes, health and workforce inequality reduction, large capital projects and ICS establishment and developments.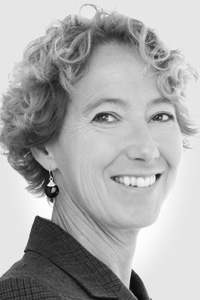 Professor Sheona Macleod
Medical Director - Reform and Professional Development
Health Education England
Sheona is Health Education England's (HEE) Medical Director leading on Reform and Professional Development. She is an Honorary Professor of the University of Leicester. and Honorary Fellow of the University of Nottingham. Sheona graduated in Glasgow, and trained in Scotland before moving to Derbyshire, where she worked as a General Practitioner for 26 years. She also worked as the Occupational Health Advisor to a number of regional industries, as Clinical Assistant in the local community hospital, and as a Medical Officer for Her Majesty's Prison (HMP) service. She has been involved in healthcare education since moving to England, and was appointed as GP Dean in 2009 and as Postgraduate Dean in September 2012. She was also the Regional Director of Education and Quality from 2013 to 2014 and was appointed as Deputy Medical Director in October 2017. Sheona covered the Interim Medical Director and Director of Education and Quality role in HEE during the COVID-19 Pandemic in 2020 and is responsible for the COVID 19 Training Recovery programme in HEE.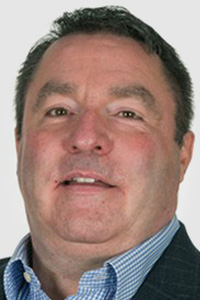 Simon Clarke
Managing Director BSOL Procurement Collaborative and Procurement Lead
Birmingham and Solihull ICS
Simon is the Managing Director of BSOL Procurement Collaborative, responsible for the procurement and supply chain of the 3 Birmingham Acute Hospitals (Birmingham Women's and Children's, Royal Orthopaedic Hospital and University Hospitals Birmingham) and Birmingham Community Healthcare. With over 30 years procurement and supply chain experience, Simon began his career in the Royal Navy and has worked in senior procurement roles within the Pharmaceutical sector, Local Government and, since 2000, within the NHS.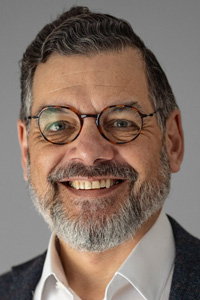 Professor Simon Gregory
Medical Director - Primary and Integrated Care
Health Education England
Simon is Health Education England's (HEE) Medical Director, Primary and Integrated Care, with responsibility for GP/ Primary Care, Dentistry, Differential Attainment, Mental Health, and Health Inequalities, and Wellbeing. He is also HEE's Freedom to Speak up Guardian. He was previously Director and Dean of Education and Quality (DEQ), Health Education England (HEE), Midlands and East and HEE Lead for Primary Care, prior to that the Postgraduate Dean East of England and before that GP Dean, East Midlands. Simon is a GP and is a Fellow of the Royal College of General Practitioners, a Trustee and Council member. He is the current Provost of the Leicester Faculty of the RCGP.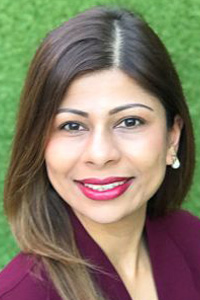 Sonia Patel
System CIO and Director of Levelling Up
NHS England
Sonia is the System CIO at NHS England, leading on the multi-billion pound ministerial priority to 'level-up' digital infrastructure and literacy for NHS and care this includes ambitions to ensure all organisation have basic digital infrastructure in place by 2025. Working closely with the BCS she is championing as the SRO for a greener digital NHS, technology decarbonisation and sustainability enabled by digital. Her passion as 'Head of Profession' is pioneering professionalisation and workforce strategy for digital, data and technology with diversity at its core. In her previous role as Chief Information Officer (CIO) at NHSX she developed the 'WGLL framework' to help local systems accelerate their digital transformation plans. Her 18 year experience includes being a frontline CIO for hospitals and community care services in North West London. Under Sonia's leadership, North West London underwent a technology revolution which has continued to help improve the lives of citizens, patients and their families.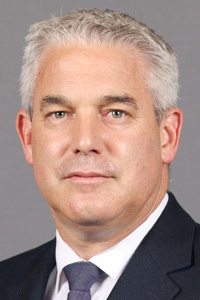 Rt Hon Steve Barclay MP
Secretary of State for Health and Social Care
Steve was appointed Secretary of State for Health and Social Care on 25 October 2022. He previously held the same role between 5 July 2022 and 6 September 2022. He was previously appointed Chancellor of the Duchy of Lancaster and Minister for the Cabinet Office between 15 September 2021 and July 2022. He was previously Chief Secretary to the Treasury from 13 February 2020 to 15 September 2021 and Secretary of State for Exiting the European Union from 16 November 2018 to 31 January 2020 and Minister of State for the Department of Health and Social Care from January to November 2018. Steve was also Economic Secretary to the Treasury from June 2017 to January 2018. He served as a Government Whip (Lord Commissioner of HM Treasury) from July 2016 to June 2017. He was elected Conservative MP for North East Cambridgeshire in May 2010. Steve was educated at King Edward VII School in Lytham St. Annes Lancashire before reading history at Peterhouse, Cambridge. He later studied law at the College of Law, Chester. From 2010 to 2014, Steve served on the Public Accounts Committee which scrutinises government spending. Steve served as Assistant Government Whip from May 2015 until July 2016.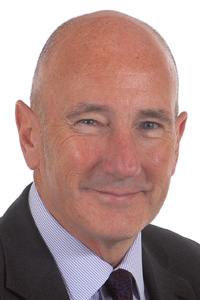 Steve Erskine
Chair
Hampshire Hospitals NHS Foundation Trust
Since January 2019 Steve Erskine has been Chair of Hampshire Hospitals who run acute services from sites in Andover, Basingstoke and Winchester. He has implemented significant enhancements to Board governance structures, the Trust has improved its CQC rating, and it is also working on a major new hospital programme. Steve was recently elected to the NHS Providers Board as a trustee and has previously been Chair at Poole Hospital where he was instrumental in the early stages of the successful merger with the Royal Bournemouth Hospital and the implementation of the Dorset Clinical Services Review. He started his NHS career as a NED at Portsmouth Hospitals in 2011. Prior to joining the NHS, Steve held the role of Integrated Services Director at the Serious Organised Crime Agency providing infrastructure and operational services to officers nationally and in 36 countries worldwide.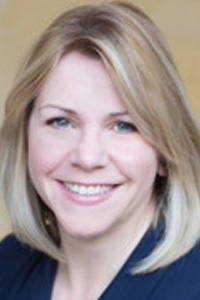 Theresa Shapland
Strategic Relationships Director
BD
Before transitioning to the Healthcare industry, Theresa's career started in nursing within the NHS Emergency department, an experience that still shapes many of her thoughts and views about the value industry can bring. Commercial roles within pharmaceuticals, healthcare, and MedTech followed, including roles in sales, marketing, and Commercial Management in the UK and across Europe. Theresa moved to BD in 2019 to lead the Diabetes Care business and quickly transitioned to the role of Strategic Relationship Director, responsible for liaising with NHS Executive Boards to align with their objectives and deliver tailored solutions that transcend the individual business and product offerings. Theresa is a chartered marketer who has a keen interest in value-based healthcare solutions.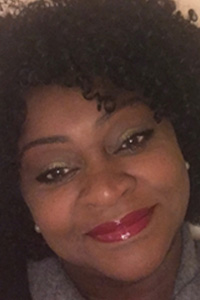 Tracie Jolliff
Head of Inclusive Leadership and Development
NHS England
Tracie is the national Head of Inclusive System Development at NHS England and deputy Chair for the NHS Confederation's Health & Care Women Leaders Network. She strategically leads the Inclusive Leadership portfolio of work for the EDI function and has led the development of Building Leadership For Inclusion (BLFI), which has informed and influenced a suit of inclusive interventions for the Leadership Academy and the wider NHS - to raise the level of ambition on inclusion, quicken the pace of change, and ensure that leadership is equipped to achieve and leave a sustainable legacy on inclusion. Tracie also designed and led the Racial Justice Seminar Series for executive leadership, the first of its kind in the NHS, and in 2022 was part of the Messenger Review team, the biggest review of NHS leadership in 40years.
Tricia Pereira
Director of Operations
Skills for Care
Tricia is a qualified Social Worker and is the Director of Operations at Skills for Care. Previous roles include Head of Adults Social Care & Head of Adult Safeguarding in Local Authority statutory settings and Practitioner Development Lead with London ADASS. She is Co-Chair of the DHSC Social Care Workforce Race Equalities Standards Advisory Group and Co-Chair of the BAME Communities Advisory Group for the Department of Health Social Care, Covid-19 Support Taskforce. She is a former Co-Chair of the Adults Principal Social Worker Network for England.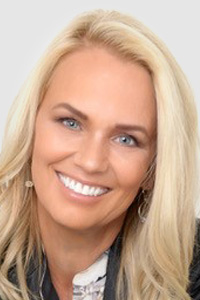 Wendy Korthuis-Smith
Executive Director
Virginia Mason Institute
Wendy provides leadership and oversees the development of new products and services to strategically assess, identify improvement opportunities, develop and implement transformation and transition plans, and continually evaluate continuous improvement for clients worldwide. Wendy holds significant experience developing and implementing large scale transformation and transition plans. Wendy came to Virginia Mason Institute from Deloitte Consulting, and spent several years prior with the Washington State Governor's Office where she led state government transformation through the development and implementation of Results Washington.
Wes Streeting
Shadow Secretary of State for Health and Social Care
Wes is the Labour Member of Parliament for Ilford North and Shadow Secretary of State for Health and Social Care. He has previously held the positions of Shadow Child Poverty Secretary, Shadow Minister for Schools and Shadow Exchequer Secretary to the Treasury. He has also sat on the House of Commons Treasury committee. Wes bucked the trend to win his parliamentary seat at the 2015 election with the largest swing from the Conservatives to Labour in the country. Prior to that, Wes served as deputy leader and cabinet member for health and wellbeing of the London Borough of Redbridge.
EVENT PARTNERS
Hempsons, leading health, social care and charity lawyers
Hempsons, a specialist health and social care law firm working across the public, private and third sectors, acts for 150 NHS organisations nationwide on strategic and operational issues including integrated care, collaborations, strategic estates partnerships, service reconfigurations, patient safety and risk management, procurement and workforce issues. The firm is a longstanding partner of NHS Providers and provides support on a range of activities where legal issues are an important consideration. Please see Hempsons webinars and podcasts for advice on a range of legal issues.
.
Newton support health organisations and health and social care systems to redesign ways of working and implement measurable and sustainable change which is better for people, better for staff and delivers real financial benefit. They are specialists in tackling highly complex challenges, by designing and implementing the operational, digital and people-centred change that needs to happen to solve them. Newton work side by side with their clients, to bring insights which drive change, working together to design, implement and sustain lasting improvement. Their clients value them for their ability to embed sustainable change by working from the ground up-uncovering the root causes of the trickiest problems, supporting leadership to act on this information and working as part of their frontline teams to deliver real change. Newton have a strong track record in doing this across whole health and care systems, helping system leaders to align their vision and strategy and translating that into an operational blueprint which they then co-design and deliver to fit the local situation. In one recent engagement, Newton helped to deliver an integrated model for urgent and intermediate care services for older people which is forecast to achieve more than £40m savings since the programme began. They put 100% of their fixed implementation fee at risk against achieving measurable results.
BD is one of the largest global medical technology companies in the world and is advancing the world of health by improving medical discovery, diagnostics and the delivery of care. The company develops innovative technology, services and solutions that help advance both clinical therapy for patients and clinical process for health care providers. BD has 65,000 employees and a presence in virtually every country around the world to address some of the most challenging global health issues. BD helps customers enhance outcomes, lower costs, increase efficiencies, improve safety and expand access to health care.
Media partner
Providers deliver 
As part of the exhibition we showcased contributions over the course of the year to our Providers deliver report series, which promotes and celebrates successful innovation by trusts and their partners. These included case studies from our podcast series on tackling the care backlog. There were also examples from our next Providers deliver report – which was published during the conference – highlighting successful collaboration in the new health and care landscape.
Exhibitors 
We would like to thank our exhibitors and sponsors for joining at this years Annual Conference and Exhibition 2022. If you would like to learn more about the products and services that they offer to NHS trusts, do view their profiles below and get in touch if you would like to learn more. 
Cancellation policy
Six weeks+ to the conference start - Any cancellations will incur a £100.00 fee per delegate.
4 October 2022 to the conference start - 100% of the value of the delegate/dinner place(s) cancellation is non-refundable.
If a cancellation is made within a group booking the discount for the remaining members will also be calculated. Any refunds will be paid via the original payment.
These charges cover the administration costs we incur on cancellation.
Cancellations can be completed via the booking website or via email: events@nhsproviders.org
Refunds will be processed after online booking for the event has closed.
Contact us
To find out more about getting involved in next year's conference, please contact our events team by emailing events@nhsproviders.org