Annual Conference and Exhibition 2021
Our annual conference
Our flagship annual conference and exhibition is a unique event with unrivalled health content, giving you the insights you need to perform your role more effectively.
We had hoped that this year's event would be a chance for us all to get together face-to-face, however we know that our member NHS trusts are currently under significant operational pressure with a combination of a very busy urgent and emergency care pathway, demand growth across all sectors, backlog recovery, vital vaccination campaigns and COVID-19 cases. Therefore, we're hosting our conference and exhibition online to enable you to stay in your trusts while joining us as we explore the current health landscape with top speakers from inside and outside the sector. Online sessions will run from 16 November 2021 until the end of January 2022. 
about the event
NHS Providers' Annual Conference and Exhibition will bring you the very latest insight, debate, support and information you need. 
This year's theme is together, with our programme focusing on the work trusts are doing to deliver integration. We're exploring how we can embrace new opportunities across the health and social care system as a whole, creating a sustainable NHS fit for the 21st century and how we can respond collaboratively to address health inequalities in the sector. 
Join us for roundtables, expert case studies, interactive debate and the chance to connect with colleagues as we look at how we can respond collaboratively to address health inequalities in the sector.
If you missed any of our conference sessions from 16 -17 November, you can now watch them back here. Follow us on Twitter @NHSProviders for further updates following our conference and join the conversation using #NHSP21. 
Delivering With Partners Programme
Hear more about how our partners are working together to deliver for trusts. 
We have rescheduled these sessions as lunchtime webinars, see full details and book your places here:
Chair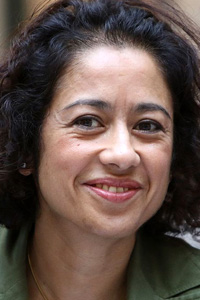 Samira Ahmed
Journalist and broadcaster
Award winning journalist and broadcaster Samira Ahmed presented Art of Persia on BBC Four, and presents Front Row on BBC Radio 4, Newswatch on BBC One and the Intelligence Squared podcast, How I Found My Voice. She won the 2020 Broadcasting Press Guild Audio Presenter of the Year. For 11 years, Samira was a presenter and reporter at Channel 4 News, where she won the Stonewall Award for Broadcast of the Year for her investigation into the so-called "corrective" rape of Lesbian women in South Africa. Samira has also been a reporter on Newsnight, the Today programme, and covered the OJ Simpson case while the BBC's Los Angeles correspondent, also spending a year as a news anchor at Deutsche Welle TV in Berlin. She is a trustee of Action for Stammering Children and the Centre for Women's Justice.
Speakers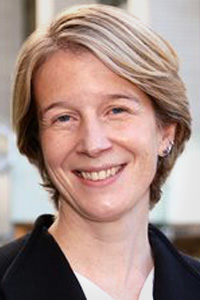 Amanda Pritchard
Chief Executive Officer, NHS England
Amanda Pritchard is chief executive officer of NHS England, which leads the NHS' work nationally to improve health and ensure high quality care for all. She is accountable to Parliament for the NHS' £130 billion of annual funding. Her previous roles have been at NHS England and NHS Improvement and Guy's and St Thomas' NHS Foundation Trust.
Anita Charlesworth
CBE, Director of Research and REAL Centre, The Health Foundation
Anita Charlesworth is the director of research and the REAL Centre (Research and Economic Analysis for the Long Term) at the Health Foundation, and Honorary Professor in the College of Social Sciences at the Health Services Management Centre (HSMC) at the University of Birmingham.  She is a health economist and has a background in government and public policy.
Dr Bola Owalabi
Director Health Inequalities, NHS England and Improvement
Bola Owolabi is director of Health Inequalities at NHS England and NHS Improvement. She works as a general practitioner in the Midlands. Bola has held various leadership roles at local, system and national levels. She was until recently, national specialty advisor for older people and integrated person centred-care at NHS England and Improvement where she led the Anticipatory Care Workstream of the National Ageing Well Programme.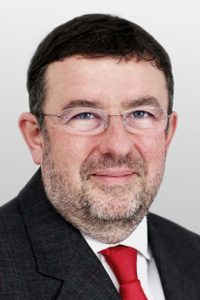 Chris Hopson
Chief Executive
NHS Providers
Chris joined NHS Providers as chief executive in September 2012 after a career in politics, commercial television and the civil service.

Chris leads the organisation, with a particular emphasis on setting strategy, senior stakeholder management, acting as the principal public voice of the organisation and representing the provider sector on a range of NHS system level committees.
Clenton Farquharson
Chair, Think Local Act Personal Partnership Board
Clenton Farquharson is chair of the Think Local Act Personal, SCIE trustee, a member of the Coalition for Personalised Care, and the Social Care Sector COVID-19 Stakeholder Group. His other roles include being a member of the NHS Assembly, a trustee of the Race Equality Foundation, and an ambassador for Disability Rights UK and Skills for Care.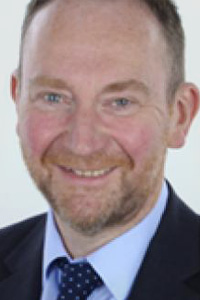 Dr Darren Kilroy
Medical Director, The Countess of Chester NHS Foundation Trust
Darren hails from and trained in the North West as well as Australia and, following an initial subspecialty interest in medical education alongside his core discipline of A&E, worked in several leadership roles alongside his consultant post before moving to the Cheshire and Mersey System and taking up the role of executive medical director in Chester.

He holds a Masters in Healthcare Business Administration from Keele Business School and his PhD thesis examined the sociological aspects of medical training in the UK. He chairs NHS Employers' National Medical Workforce Forum and NHS Providers' Medical and Nursing Directors Forum.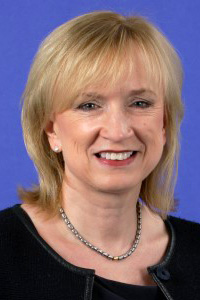 Fiona Edwards
ICS Lead, Frimley Health and Care ICS
Fiona was appointed to her current role as accountable officer and chief executive to NHS Frimley CCG in April 2021 and has been the executive lead for the Frimley Integrated Care System for just under three years. Previously, Fiona was appointed to the post of chief executive of Surrey and Borders Partnership NHS Foundation Trust in April 2005 and she led the trust through a successful merger, becoming a foundation trust and forging innovative partnerships to deliver the Trust's clinical strategy. Fiona has been a chief executive in the NHS for 21 years. Fiona's private sector career spanned 10 years within the manufacturing sector as a human resources professional. Fiona has chaired the Board of Trustees of a national charity, Cruse Bereavement Care. Fiona is the chair of the Thames Valley and Surrey Local Health Care Record Programme.
Glen Burley
Chief Executive, George Eliot Hospital NHS Trust, South Warwickshire NHS Foundation Trust and Wye Valley NHS Trust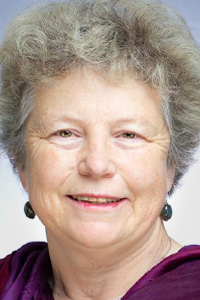 Hattie Llewelyn-Davies
chair, Buckinghamshire Healthcare NHS Trust, and member of the Disabled NHS Directors Network
Hattie is chair of both the Buckinghamshire Healthcare NHS Trust and The Princess Alexandra Hospital NHS Trust and is also chair of Eastlight Community Homes. Her career began in housing and has since spanned health, compliance, and financial services across the public, private and third sectors. Hattie is a founder member of the Disabled NHS Directors Network and sits on its steering group.
She is also a board member of NHS Providers.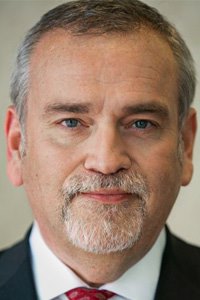 Professor Joe Rafferty CBE
Chief Executive, Mersey Care NHS Foundation Trust
Joe Rafferty was appointed chief executive of Mersey Care NHS Foundation Trust in September 2012. During his tenure, he has led a significant expansion of the organisation, almost trebling it in size. This has been accompanied by significant modernisation of the estate and digital infrastructure. The trust is now one of the largest specialised integrated care providers in the NHS and includes inpatient and community mental health, community physical health, and learning disability and addictions service.
Matthew Taylor
Chief Executive, NHS Confederation
Matthew Taylor joined the NHS Confederation as its chief executive, having been chief executive of the Royal Society for Arts, Manufactures and Commerce (RSA) for 15 years.  During his tenure, Matthew transformed the RSA into a global institution, with 30,000 fellows and an influential research programme.
Before the RSA, Matthew was chief adviser on political strategy to Prime Minister Tony Blair and he also ran the Institute for Public Policy Research for 5 years.
Matthew Winn
Director of Community Health, NHS England
Matthew Winn is the national director of Community Health at NHS England and the chief executive of Cambridgeshire Community Services NHS Trust. He has worked in London in roles in Acute Care, Local Government and Primary Care Trusts. Prior to his current roles he has chaired the national Community Services Network; regional NIHR Collaboration Research Board and sat on the Collaborative Procurement Board and the Policy Board of NHS Employers.
Dr Megan Reitz
Professor of Leadership and Dialogue
Megan Reitz is Professor of Leadership and Dialogue at Hult International Business School where she speaks, researches, consults and supervises on the intersection of leadership, change, dialogue and mindfulness. She is on the Thinkers50 radar of global business thinkers and is ranked in HR Magazine's Most Influential Thinkers listing.
Dr Navina Evans joined Health Education England from East London NHS Foundation Trust (ELFT) where she had been chief executive since 2016. She has over 20 years of clinical experience in psychiatry, medicine and paediatrics and previously held the positions of deputy chief executive and director of operations. Navina has worked as the clinical director for Child and Adolescent Mental Health Services (CAMHS) at ELFT.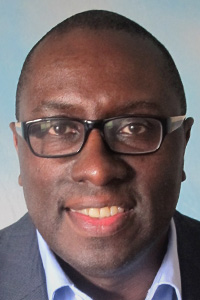 Dr Owen Williams
Group Chief Executive, Northern Care Alliance
Owen Williams is the chief executive of the Northern Care Alliance NHS Foundation Trust. Prior to this appointment, he was chief executive of Calderdale and Huddersfield NHS Foundation Trust (CHFT), a position which he held since 2012. He has also been the senior responsible officer for capital and estates in the West Yorkshire and Harrogate Integrated Care System (ICS) since 2017.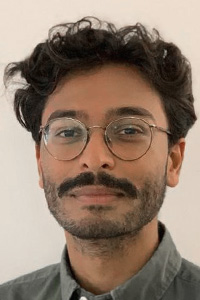 Parth Patel
Research Fellow, Institute for Public Policy Research
Parth is a research fellow at the Institute for Public Policy Research (IPPR). He works on rethinking policy approaches to health inequalities and improving public services. He is interested in the political economy of health. 

In addition to his role at IPPR, Parth is a clinical research fellow at the UCL Institute of Health Informatics where he tries to make sense of complex data to understand what drives race and class health inequalities. He is part of the research team on Virus Watch, a government funded cohort study of Covid-19 epidemiology.   

Parth previously worked full-time as a junior doctor and working in A&E during the first wave of the Covid-19 pandemic.
Patricia Miller
Chief Executive
Dorset County Hospital NHS Foundation Trust
Having worked for the NHS for 28 years, Patricia joined Dorset County Hospital NHS Foundation Trust in January 2011 and was appointed as chief executive in 2014. With a continued focus on patient experience, Patricia has led a range of successful initiatives to improve patient safety and quality. Patricia was named as one of 25 rising stars of the NHS in 2013 and is one of only a few BAME CEOs in the NHS provider sector.
Prem Singh
Chair, Staffordshire and Stoke-on-Trent ICS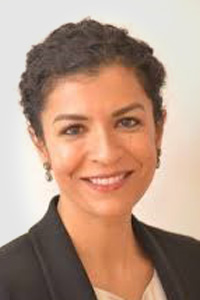 Prerana Issar
Chief People Officer, NHS England and Improvement
Prerana Issar is the first NHS chief people officer. Since joining the NHS Prerana has created and published the first ever NHS People Plan, covering 1.4 million staff. The aim of the People Plan is to "to have more people, working differently, in a compassionate and inclusive culture", to help deliver the NHS long term plan. Since March 2020, Prerana has led the national workforce function for the Covid-19 response for the NHS.
Rachel Stancliffe
Founder and Director of the Centre for Sustainable Healthcare
Rachel has been working on the intersection of health and the environment for the past 13 years since she founded The Centre for Sustainable Healthcare (CSH) in 2008.  She is also a founding director of the Community Interest Company, Global Healthcare Information Network and is on several Boards. She helped to develop The Cochrane Library for its first ten years. She has also spent five years in Moscow, Georgia and Kazakhstan where she worked for Save the Children, The Norwegian Refugee Council, UNDP, UNICEF and the Red Cross.
Dr Rosie Benneyworth
Chief Inspector of Primary Medical Services and Integrated Care, Care Quality Commission
Rosie Bennyworth joined the Care Quality Commission in March 2019 as chief inspector of Primary Medical Services and Integrated Care. Rosie is a GP and worked for over 15 years as a principal, salaried and sessional GP. She was a clinical commissioner for many years in Somerset, most recently developing and implementing a joint commissioning strategy with the local authority.
Saffron Cordery
Deputy Chief Executive
NHS Providers
Saffron is NHS Providers deputy chief executive, part of the senior management team and sits on our board. She has extensive experience in policy development, influencing and communications and has worked in the healthcare sector since 2007. Before moving into healthcare, Saffron was head of public affairs at the Local Government Association, the voice of local councils in England. Her early career focused on influencing EU legislation and policy development, and she started working life in adult and community education.

She has a degree in Modern Languages from the University in Manchester, for ten years was a board member and then chair of a 16–19 college in Hampshire and is a trustee of GambleAware, a leading charity committed to minimising gambling-related harm.
Sajid Javid
Health and social care secretary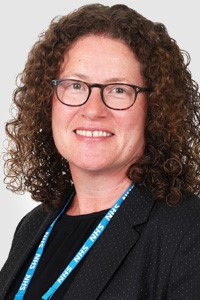 Siobhan Melia
Chief Executive
Sussex Community NHS Foundation Trust 
Siobhan Melia is chair of the Community Network, which was established by the NHS Confederation and NHS Providers. She is also the current chief executive of Sussex Community NHS Foundation Trust, the largest provider of NHS community services in Sussex. She took over the role in September 2016 having previously held the position of deputy chief executive and director of partnerships and commercial development at the organisation.

Siobhan has a huge amount of public healthcare experience, having worked in the NHS for over 21 years in a range of roles. She began her career on the NHS frontline, obtaining her postgraduate degree in podiatry from the University of Brighton, and went on to hold a number of different clinical leadership roles. She subsequently undertook senior management and board level roles at a large NHS community health provider in Berkshire, and in 2012 she received her MBA (health executive) from Keele University.

She joined Sussex Community in October 2013 from Telefonica UK, where she headed up their Telehealth division.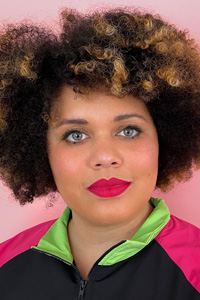 Sophie Williams
Author, Racial Equity Consultant and Activist
Sophie Williams is a Manager at Netflix, leading Production Planning throughout EMEA. She is a leading anti-racism advocate, activist, and the author of two books - 'Anti-Racist Ally' and 'Millennial Black, both from Harper Collins.  Sophie has written for publications such as The Guardian, Cosmopolitan and Elle as well as delivering sessions training for major organisations such as Apple, Sky, Cambridge University and UK Civil Service. Prior to her writing career Sophie had a career in advertising, holding positions including Head of Production, Chief Operating Officer, and Chief Financial Officer.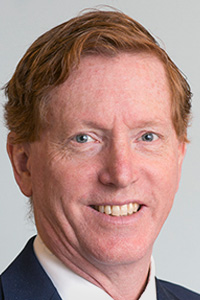 Tim Ferris
Director of Transformation, NHS England and Improvement
Dr Tim Ferris is the inaugural national director of transformation at NHS England and NHS Improvement, and previously a Non-Executive Director on the Board. He is seconded from his role as CEO of the Mass General Physicians Organization in Boston, USA. Tim trained in medicine and public health at Harvard University, and became a professor at Harvard Medical School in 2018 and continues as an adjunct Professor.
Tinaye Mapako
Junior Doctor's Committee Representative
Tinaye Mapako is a junior doctor in Northwest. He studied medicine at the University of Liverpool and has Masters in law and healthcare ethics from the University of Manchester. Tinaye is a trade union activist. He is a member for Junior Doctors Committee and has been co-chair of the BMA medical students committee 2020-21 and an organiser with the BMA's Junior membership forum. He is a writer and podcaster on issues relating to healthcare and social justice; he has written for the Guardian and Huffington Post and has been a contributor on the Today programme and BBC politics today.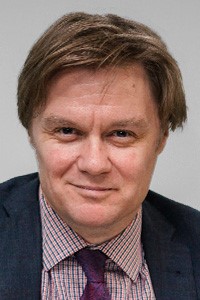 Toby Lewis
Specialist advisor (Integration)
NHS Providers
Toby work​s with NHS Providers part time on primary care and contributes to our system working policy team, while also a senior fellow with the King's Fund.
EVENT PARTNERS
Hempsons, a specialist health sector law firm, supports the full range of NHS organisations, advising on strategic and operational issues. Currently we are working with clients on integration, system change, collaborative partnerships, service reconfigurations, workforce planning, estates and infrastructure projects, quality, patient safety and learning as well as assisting trusts prepare for the forthcoming COVID-19 public inquiry. 
Newton support health organisations and health and social care systems to redesign ways of working. Their aim is to implement measurable and sustainable change which delivers real financial benefit. They are specialists in tackling highly complex challenges, by designing and implementing the operational, digital and people-centred change that needs to happen to solve them.
They work side-by-side with their clients to bring insights which drive change. Their clients value them for their ability to embed sustainable change by working from the ground up-uncovering the root causes of the trickiest problems, supporting leadership to act on this information and working as part of their frontline teams to deliver real change.
Media PARTNER
HSJ provides a deep understanding of the NHS through a wide range of services and solutions – news, analysis, insight, data, live networking events and a unique best practice database – aimed at professionals in the UK healthcare industry.  
HSJ employs the largest team of expert healthcare analysts and journalists in the UK, who provide unparalleled news and analysis on national policy decisions and deliver the most up-to-date information on developments within the NHS. 
Exhibitors
Unfortunately we are no longer able to deliver an exhibition this year. However, we would like to thank our many exhibitors and sponsors for continuing to support our events. If you would like to learn more about the products and services that they offer to NHS trusts, do view their profiles below and get in touch if you would like to learn more. 
Provider showcase
Our provider showcase, Providers Deliver Live, will shine a light on some of the outstanding and innovative work trusts are doing to deliver high-quality care, in a time like no other. It is an opportunity for trusts and all conference delegates to reflect the incredible work that has happened across sectors and the country this year.
Applications for our Providers Deliver Live are now closed, and we'll be launching our website showcasing our successful applicants shortly!
Q&A 
Is the conference still happening on 16 and 17 November?
Yes – plenary sessions will take place online on 16 and 17 November. Breakout sessions and Delivering with Partner sessions which will enable our partners to share important insights and thought leadership, will be scheduled over the next few weeks. 
Where and when can I see the new agenda?
The new programme for our virtual event on 16-17 November is below!
We'll be announcing further Breakout sessions and Delivering with Partner sessions as soon as possible. 
How do I register for the online conference?
You can now register your place at the online conference here. There are four sessions; a morning and afternoon session on both the 16 and 17 November, and you will need to register for each session you're planning on attending. 
We will require everyone attending to register, including those who had booked a ticket for the Liverpool conference. 
How much are tickets for the online conference?
The conference will now be free of charge.
Will I get my ticket money back?
If you purchased a ticket for the face-to-face event we will email you about processing your refund. We have to make the refunds carefully, validating details to ensure we make the correct reimbursement. We aim to process all refunds within 90 days, so please bear with us. If you have not received an email from us about your refund, please email accounts@nhsproviders.org.  
What do I do about travel and room booking expenses already incurred?
Unfortunately we are not able to assist you with this; that is a matter for you and your travel or accommodation provider.
If you booked a hotel through Reservation Highway, they will cancel all bookings and send you a cancellation email, no need to contact them directly.
What does this mean about my commercial sponsorship?
We are contacting all commercial sponsors directly about alternative benefits that we can deliver via the virtual conference. Please reach out to your account manager if you have any questions. 
When was the decision to move the conference online made?
The decision was made on 29 October 2021 after careful consideration and consultation with our board. We contacted all speakers and key stakeholders as soon as we made the decision to move to a virtual event, and will continue to keep delegates and members informed on the updated programme. 
If you have any further questions, please email events@nhsproviders.org and we will post further questions and answers as needed. 
Contact us
To find out anything further on the conference, please contact our events team at events@nhsproviders.org