Why attend Governance conference?
The NHS Providers' Governance conference is a unique experience – it's your chance to hear from high profile speakers and meet with members in the sector who are committed to improving governance and board performance.
Our event, taking place on 7 May in London, is the only kind in the sector, giving you a variety and depth of guidance on the topics that matter to you – information you won't find anywhere else.


Board effectiveness in a changing world
Governance conference 2020 is all about board effectiveness. System working has the potential to deliver benefits that would be unattainable by organisations working alone. But system working brings with it new challenges both for system leaders and for local boards. This year's governance conference aims to identify some of the key issues facing systems and boards and provide practical help in meeting new challenges as they arise.
Join over 250 of your peers at the next event on 7 May 2020 to get the latest policy updates, practical tips and techniques you need to ensure you have effective and efficient governance arrangements within your organisation. Hear from high profile speakers and build your network of colleagues committed to ensuring good governance.
"A great opportunity to refresh your thinking, learn from others and network with peers."  Previous delegate
Book your place
Bookings for Governance conference 2020 are now open. Complimentary places are available for members of NHS Providers. Places are limited to two per trust on a first come first served basis. Commercial organisations can attend via our Associate Membership Scheme.
Associate members rate
| | |
| --- | --- |
| Ticket | Delegate fee |
| Full conference place | £299 + VAT |
Find out more about becoming an associate member. For more information email Mark Stevenson or call 020 7227 1164.
Terms and Conditions
Two complimentary places are allocated for NHS trusts on a first come first served basis. Places fill up quickly so please book early to avoid disappointment.
For associate members a cancellation fee will apply if you cancel four weeks prior to the conference. The full delegate fee will apply after this date.
There may be a photographer at the event and photographs of delegates may be used on future marketing materials. If you do not want your photograph to be taken or used in this way please notify a member of staff on site.
Programme details are correct at time of going to press. We reserve the right to make changes where necessary.
Programme
---
Registration and exhibition viewing
Introduction and chair's welcome
Welcome from Sir Ron Kerr
Sir Ron Kerr, new Chair of NHS Providers, will introduce the conference.
Sound decisions: avoiding dysfunctional decision making in a changing environment
Cognitive bias can affect all decision makers.  In new systems with new decision making forums, there is an increased risk that proposals will not be subject to conventional levels of challenge.  It is vital that leaders are aware of the risks of cognitive bias and know how to recognise and deal with them.  In this session Professor Ivo Vlaev will identify key risk and provide practical advice on how to minimise the scope for flawed decision making.
Successful system working: a perspective from NHS England and Improvement
Successful collaboration is not new to the NHS but changes currently underway, coupled with possible legislation, present new and unprecedented challenges for system leaders and boards. Miranda Carter will give her perspective on governance and system working and will provide signposts to further advice and assistance.
Refreshments and exhibition/showcase viewing
What next for governance?
Since the first foundation trusts were authorised in 2004, their autonomous unitary boards were accepted as the bedrock of corporate governance in the English NHS.  The end of the foundation trust pipeline and equivalence of foundation trusts and NHS trusts has not diminished the importance of board leadership.  But the mergence of systems, with more decisions taken under delegation and the possibility of legislation to formalise them, raises questions about where the local unitary board fits in. Saffron Cordery will discuss the crucial role of the unitary board in delivering good governance in the context of system working.
Breakout sessions 1 - choose one
1a. New health legislation
What are the must-haves and must-avoids of new legislation from a trust perspective?  How do we guarantee the role of good corporate governance in a changing world where corporate governance itself is not always well understood? This session looks to provide answers to these questions in conversation with colleagues from the Department of Health and Social Care.
1b. Effective risk management across systems
System working is likely to give rise to new risks for successful healthcare delivery which are potentially difficult to identify and manage.  At the same time the infrastructure for risk management lies within trusts rather than at system level. This session provides practical advice on the identification and management of new and system-wide risk.
Speaker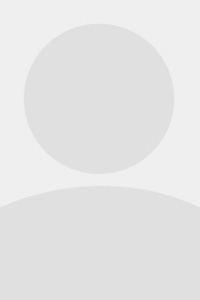 Eileen Walsh
Chair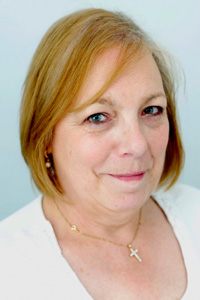 Ann Utley
1c. Future-proof your board – modern governance practices for NHS providers
Governing boards today face a wider array of challenges now than at any other time – and nowhere is this more the case than in the NHS. From dealing with new areas of risk, such as cyber risk, social media firestorms, and digital disruption – to being responsive to rapid changes, the boards of NHS Providers are challenged to find new ways to ensure long-term success. Now is the time when leaders need better tools, insights and practices to help future-proof their board.
Join us for a thought-provoking discussion about modern governance practices and tools, and how boards across sectors are adapting to today's demanding realities. We'll discuss:
New approaches to managing board information flow and communication
Strategies to ensure all board members are up-to-speed, regardless of their technological expertise
Practical approaches to building a more resilient board for the digital age.
Refreshments and exhibition
Breakout sessions 2 - choose one
2a. Board assurance and accountability for system wide decisions
System working means more decisions are taken remotely from trusts, but trusts themselves remain accountable for the outcomes of these decisions.  This session looks at how we can apply what we know about governance between organisations to system working, including formal and informal arrangements and reiterates the ongoing role of board assurance in oversight of system working.
2b. Building the right culture at organisational and system level
Collaborative working means bringing together organisations that often have very different cultures.  It also provides an opportunity to restore positive cultures in organisations where performance and morale are low.  This session addresses the practical steps necessary to build and restore culture with practical examples from experienced leaders.
Speakers
Amanda Oates
Joe Rafferty
Chair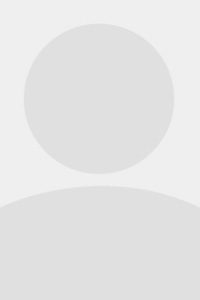 Tosca Fairchild
2c. A new code of governance in a system context
The foundation trust code of governance was last redrafted in 2014. Much has changed since then and a new version of the code is now in development. Speakers from NHS England and Improvement and NHS trusts will look at changes to the code and how it can be applied in the context of system working. Most importantly they will look at how the code can be used as a tool to guide good governance in your organisation and system.

Governance showcase
For the first time we will be holding a Governance Showcase at our Governance Conference. The showcase will be a key part of our exhibition at the conference to promote, inspire and acknowledge the work of trusts boards. It will also highlight how members are working effectively in the new changing world of governance. 
This is an opportunity for trust boards to share interesting and creative governance practices and learn from others in how they are managing decision making, culture, board improving and working with system partners. We would actively encourage applications from trusts boards who are demonstrating:

• Visible leadership and inspiring staff
• Engaging and empowering staff
• Working with partners and service users to drive change
• Innovation in technology
• Managing risks

Applications close on Thursday 20 February 2020 at 5pm and all entries will be judged by the NHS Providers governance and policy team. We will announce the winners in late March. To enter please email Deepa Mistry for an application form using the link below.
Networking opportunities
This event provides the platform for the thinking, discussion and debate that lies at the heart of your role. Enjoy networking throughout the conference with other governance professionals to share insight and best practice.
Join in the conversation on Twitter using #governance20
Speakers and chairs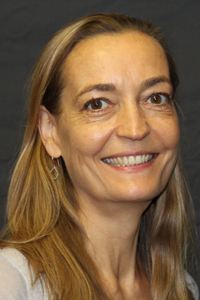 Miranda Carter
Director of M&A and New Organisational Models
NHS England and Improvement
A qualified chartered accountant, Miranda started her career at Deloitte working in the UK and Hong Kong. In 1997 she joined PricewaterhouseCoopers and spent four years in the Transaction Services Department in London focusing on due diligence assignments. Her portfolio of financial experience is wide-ranging and includes mergers and acquisitions, due diligence and initial public offerings (IPOs). Miranda joined the legacy organisation Monitor in 2004 where she was responsible for the assessment of NHS foundation trust applications and reviewing NHS mergers and acquisitions. More recently she has taken responsibility for the provider transformation and provider policy teams within NHS England and Improvement focusing on the development of the provider sector within systems to support the delivery of the NHS long term plan commitments.
Saffron Cordery
Deputy Chief Executive
NHS Providers
Saffron is NHS Providers deputy chief executive, part of the senior management team and sits on our board. She has extensive experience in policy development, influencing and communications and has worked in the healthcare sector since 2007. Before moving into healthcare, Saffron was head of public affairs at the Local Government Association, the voice of local councils in England. Her early career focused on influencing EU legislation and policy development, and she started working life in adult and community education.

She has a degree in Modern Languages from the University in Manchester, for ten years was a board member and then chair of a 16–19 college in Hampshire and is a trustee of GambleAware, a leading charity committed to minimising gambling-related harm.
Hattie Llewelyn Davies
Chair
Buckinghamshire Healthcare NHS Trust
Hattie became chair of the trust when it was put into special measures and is proud to now having a rating of Good by the CQC. Prior to this, SHE was chair of Hertfordshire Partnership University NHS Foundation Trust, a mental health and learning disabilities trust for ten years. Her background is in housing and homelessness, she currently chairs two housing associations and is a consultant on governance and board development.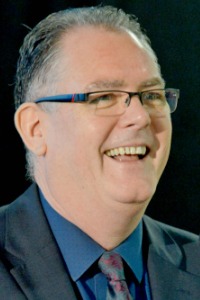 Paul Devlin
Chair
Lincolnshire Partnership NHS Foundation Trust
Paul has had a varied and successful career in a number of senior leadership roles within the third sector as well as executive and non-executive director level experience. He is particularly committed to ensuring patients receive the best care possible to enable people to maintain their independence. Paul occasionally writes, speaks, and regularly tweets about, governance best practice, and had blog pieces published by Health Service Journal and NHS Providers.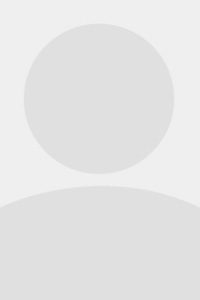 Tosca Fairchild
Assistant Chief Executive
North Staffordshire Combined Healthcare NHS Trust
Bio to follow
Sir Ron Kerr
Chair
NHS Providers
Ron has spent all his career in the health and care sector and has been a chief executive at national, regional and local level for over 30 years, latterly as chief executive of Guy's and St Thomas' NHS Foundation Trust until 2015. He is currently independent chair of Healthier Together, the Sustainability and transformation partnership (STP) for Bristol, North Somerset and South Gloucestershire and a board member of Genomics England Ltd. He is also a trustee of Guy's and St Thomas' Charity and King's College London. He was knighted for services to the NHS in 2011.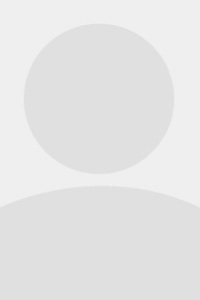 Kate Moore
Solicitor, General Council to the Board and CEO
NHS England and Improvement
Bio to follow
Amanda Oates
Executive Director of Workforce
Mersey Care NHS Foundation Trust
Amanda has extensive experience with director level posts in a number of NHS trusts and she has operated at the most senior board levels since 2008. Her passion for getting the best from everyone permeates everything she does for her colleagues going way beyond the normal expectations of her role. Since joining Mersey Care NHS Foundation Trust she has transformed the way the trust delivers its workforce function, and has received external endorsement from the highest levels in her profession, winning numerous awards for her team. In June 2018, the trust won the National SPF award for partnership working for the implementation of their Just & Learning Culture at the HPMA awards. Amanda also won the HPMA human resources director of the year for 2018.
Joe Rafferty
Chief Executive
Mersey Care NHS Foundation Trust
Before joining the NHS, Joe had a successful career in cancer research, publishing over 50 peer-reviewed publications. Prior to becoming chief executive of Mersey Care NHS Trust in 2012, Joe was director of commissioning support at the NHS Commissioning Board.

He was recently named number nine in HSJ's, top 50 chief executives awards list and included in the HSJ's list of 100 most influential people in health. Joe has also been championing Expert by Experience as a major driver for transformation.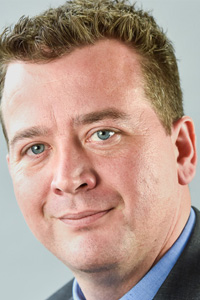 Michael Rourke
Partner
Hempsons
Michael has a wide range of experience in advising clients operating across the health and social care sectors on matters such as governance, regulation and commercial law. These clients include NHS Providers, healthtech and private healthcare companies, charities and GPs. Michael frequently advises on difficult contracting and regulatory issues facing health and care organisations. He has recently been advising Clinical Commissioning Groups and trusts on integration matters. In particular he has been advising on joint and lead decision making across organisational boundaries for proposed alliances, partnerships and collaborations.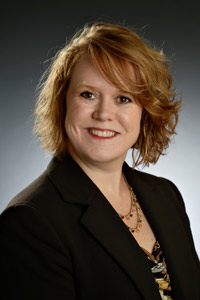 Dottie Schindlinger
Executive Director
Diligent Institute
Dottie co-authored Governance in the Digital Age: A Guide for the Modern Corporate Board Director, in 2019 and co-hosts the corporate director Podcast. Dottie was a founding member of BoardEffect, software serving the governance needs of nonprofit boards, which was acquired by Diligent in late 2016. She lives in suburban Philadelphia, Pennsylvania in the US with her husband Ron.
Ivo Vlaev
Professor of Behavioural Science
Warwick Business School, University of Warwick
Ivo received a DPhil (PhD) in experimental psychology from the University of Oxford (and St. John's College). Before coming to Warwick, Ivo worked as a research fellow at University College London and senior lecturer at Imperial College London. He has a track record of research in decision science (behavioural economics) and behaviour change. Ivo's research focuses on developing an integrated theory of behaviour change which combines principles from psychology, neuroscience, and economics. Ivo is also a co-author of the famous UK Cabinet Office MINDSPACE report, which provides a framework for designing effective policy utilising the latest insights from behavioural sciences (also known as nudge theory). The framework is widely used across government (it provided the basis for establishing the first Behaviour Insight Team at the UK Cabinet Office) and in the commercial sector.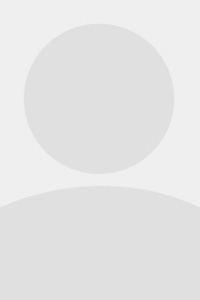 Eileen Walsh
Executive Director of Assurance
Oxford University Hospitals NHS Foundation Trust
Bio to follow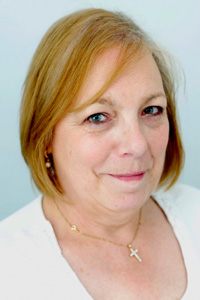 Ann Utley
Board Development Programme Manager
Ann is responsible for the design and delivery of board development programme.

Prior to joining the NHS, Ann had over 20 years experience at a senior level within the private sector and has held director posts with responsibility for finance, HR, legal and IT in a number of organisations.

Ann is interested in all aspects of NHS governance particularly the role of the board and the governors in ensuring that the services provided meet the needs of the local community.
Event partner

Exhibitors
Assura is a real estate investment trust and long-term property partner to more than 540 primary care buildings across the country, in which more than 500 GP practices operate and from which more than five million patients are served.
Adam Lowe, Assura Properties
The Brew House, Greenalls Avenue, Warrington WA4 6HL
01925 420698
Hannah.bridgewood@assura.co.uk
@assuraplc

MIH Solutions is a first-rate strategy, communications and change agency. Our specialist services range from helping organisations successfully handle CQC inspections and reports, to media training and crisis management, staff and stakeholder communications and engagement, and programme management. We offer coaching and facilitation services with many skilled, experienced, professional coaches and facilitators to choose from. We cater for teams as well as individuals and have successfully helped many clients to improve areas such as performance, confidence, wellbeing, satisfaction and teamworking.
Jo Yeaman, MIH Solutions
Bretby Business Park, Ashby Road, Bretby, Burton on Trent, DE15 0YZ
01283 221568
@mihsolutions

Motorola Solutions is a technology company that provides mission-critical communications, software and video solutions that help build safer cities and thriving communities. Public safety and commercial customers globally depend on the company's two-way radios, broadband technology, video surveillance and analytics solutions, body worn video, services and software to keep them connected, from extreme to everyday moments.
Dom Robertson, Motorola Solutions
Nova South, 160 Victoria Street, London SW1E 5LB
07702529303
dominic.robertson@motorolasolutions.com
www.motorolasolutions.com/ukpublicsafety
Salary Finance exists to help NHS employees improve their personal finances, so they can focus on what really matters - patients. Their free, award-winning employee financial wellbeing platform helps NHS staff pay off debts faster and at lower cost, provides valuable financial education and makes it easy for NHS staff to start saving regularly.
Dimitar Iliev, Salary Finance
One Hammersmith Broadway, London W6 9DL
Tel: 07812 060083
dimitar.iliev@salaryfinance.com
www.salaryfinance.com
@salaryfin
SUPPORter Opportunities
Sponsoring or exhibiting at the Governance Conference gives you the unique opportunity to showcase your company's value to an audience of senior decision makers and topic experts from across the health sector.
The different packages on offer are listed below. For more information about getting involved as a sponsor or to book an exhibition space please email Roberta Henry or call 020 7227 1164.
Event partner
As event partner, you'll get the opportunity to position yourself as the leading governance expert at a time when it is becoming a key priority for NHS trusts.
The package includes:
The opportunity to deliver a breakout session as part of the conference programme
The chance to chair an additional breakout session at the event
50 words promoting your breakfast session to be included in an email sent to all pre-registered delegates
High profile branding on the event website, printed material and signage
An exhibition stand (9m2)
Three delegate places
A seat drop to be distributed in the main plenary room.
Cost: £10,500.00 + VAT
Event supporter
As the event supporter, you will benefit from an enhanced profile at the event to promote your products or services to delegates.
The package includes:
The opportunity to chair one breakout session at the event
The opportunity to host a lunchtime surgery lasting 30 minutes in the exhibition
Branding on the website including information about your lunchtime surgery
An exhibition stand (6m2)
Two delegate places
A seat drop to be distributed in the main plenary room.
Cost: £5,000.00 + VAT
Exhibition package
The exhibition will be held next to the main conference room and this is where lunch and all refreshments will be served to support networking with delegates. There are limited stands available.
The package includes:
Exhibitions space of 6m2
Table and two chairs
Electricity supply
Lunches and refreshments
One delegate place
Two exhibitor stand staff passes
Cost: £1,500.00 + VAT
Venue
Our Governance conference takes place at BMA House on 7 May 2020 in London. Further details can be found on their website.

Joining instructions will be sent to delegates before the event.