Annual Conference and Exhibition
6-8 October 2020, online
Annual conference is going virtual this year
We've still got all the unrivalled health content and networking you would expect but now you can join the conference online.
Join us as we explore the health landscape with top speakers from inside and outside the sector.
Our new three day event will be a chance for everyone to come together to share, debate and discover how to shape the sector. Engage with like-mind people and organisations and future proof your board and your business. 
What is a virtual event?
The event will be just like the annual conference you know and value, with live speakers, rooms for interactive debate and coffee breaks to catch up with colleagues – but streamed live to your browser.
So how does it work? You'll be able to drop in and out of the live sessions, explore the virtual expo booths to meet exhibitors and reach out to fellow attendees to connect and network.
We'll bring the very latest insight, debate, support and information you need as we emerge from the coronavirus crisis. All the top speakers, interactive roundtables and expert case studies you expect – streamed direct to you.
Your conference pass will also allow you to access content for 3 months after the event.
conference theme
This year's theme is 'reflect and recover', exploring the challenges of confronting the coronavirus pandemic and the impact it's had on the healthcare sector. We'll consider how we can improve patient and staff experience as we learn to live with a new normal.
Stay tuned for more annoucements on this year's programme by following us on Twitter @NHSProviders or #NHSP20
Programme
Our dynamic programme will explore the keys issues that matter to you - giving you the opportunity to debate, discuss and share ideas with expert speakers from within the healthcare sector and beyond. We've created a flexible agenda to allow you to dip in and out of the content as it suits you. Follow #NHSP20 to be the first to hear when more sessions are announced.
Event partners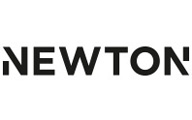 Using an evidence-based approach, Newton build a detailed picture of what's happening in an organisation, then work alongside frontline teams to design and implement lasting change – delivering better finances and improved outcomes. They believe so strongly in this approach, they guarantee 100% of their fee against delivering sustainable results.

Newton
2 Kingston Business Park, Kingston Bagpuize, Abingdon OX13 5FE
01865 601300
info@newtoneurope.com
www.newtoneurope.com
Media partners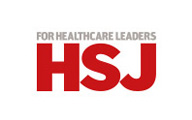 HSJ provides a deep understanding of the NHS through a wide range of services and solutions – news, analysis, insight, data, live networking events and a unique best practice database – aimed at professionals in the UK healthcare industry.

HSJ employs the largest team of expert healthcare analysts and journalists in the UK, who provide unparalleled news and analysis on national policy decisions and deliver the most up-to-date information on developments within the NHS.

Website: www.hsj.co.uk
Twitter: @HSJnews
Public Sector Focus was first published in 2015 with the mission to provide leaders across the NHS, local authorities, central government and education with informative articles and news from the whole public sector. With regular contributors like Dr Kailash Chand OBE, Professor Danny Dorling and Dr David Oliver plus a section on digital transformation in each issue, we aim to provide our growing subscription list with articles that challenge and stimulate.
With over 5,000 print and 40,000 digital subscribers Public Sector Focus is delivered directly to the desktops of decision makers bi-monthly. To secure your copy, simply head to the website and subscribe, we know you won't be disappointed.
Website: www.publicsectorfocus.com
Twitter: @sectorfocus
LinkedIn: www.linkedin.com/company/public-sector-focus
SUPPORTER OPPORTUNITIES
Our partnership packages offer you high profile, visibility and extensive involvement at our annual conference and exhibition. We also work with our partners throughout the year to actively support your offer to our members, extending the value of your event package. Become an exhibitor and engage directly with those looking to procure a whole range of products and services while showing your support for NHS Providers.
Why exhibit or sponsor?
NHS Providers: we reflect and influence the state of the provider sector with our unparalleled contact with the sector. NHS Providers offers you the opportunity to communicate with its most influential leaders with a combined purchasing power of £84m and a sector responsible for one million staff.
The audience: more provider chairs and chief executives attend our annual conference and exhibition than any other in the healthcare calendar, with numbers increasing without a drop in seniority, year on year. Over 40% of delegates are chairs and chief executives, with 68% of delegates at director level or above, highlighting the seniority of our audience.
The timing: we are close to our members and know what their needs are. Our event is perfectly timed as we emerge from coronavirus and learn to reflect on what has happened.
The theme: exploring the challenges of confronting the coronavirus pandemic and the impact it's had on the healthcare sector. We'll consider how we can improve patient and staff experience as we learn to live with a new normal.
Incredible value: our 2020 conference programme is packed with opportunities to get your brand in front of the key decision makers and buyers in the health and care sector with a package to suit every budget.
To find out more about our supporter opportunities email Roberta Henry or call 07909 898322.
Networking opportunities
There will be plenty of opportunities to virtually meet with your peers and other senior health professionals in the sector at the annual conference and exhibition. You'll have the space you need to exchange ideas and discuss the content from the day with other delegates in our virtual coffee rooms and unpick key topics with speakers and colleagues on the discussion boards.

The virtual exhibition area gives you the chance to evaluate the latest health solutions and services and connect with new suppliers in the sector.
You can also network with fellow delegates before and during the conference by joining in with the conversation on twitter using #NHSP20.
Provider showcase
The Provider showcase will still take place during our virtual annual conference. It's a chance to shine a light on the innovative and pioneering work of our members, recognising their successful contribution to healthcare. The showcase inspires delegates and allows trusts to share good practice with senior leaders from across the provider sector. Stay tuned for more information about how you can enter.
Book your place
Our special virtual conference prices offer exceptional value with no travel or accommodation costs.

Bookings for our virtual annual conference and exhibition will open shortly. Follow us @nhsproviders to be the first to hear when tickets are released.
Group offer
It's really productive to attend events with your colleagues to discuss and develop ideas that can be applied to your organisation. Make the most of our group discount offers - book 4 places for the price of 3 or book 8 places for the price of 6.

Ticket prices
Member
| | |
| --- | --- |
| Member  |   |
| Single ticket | £100 |
| Member ticket x 4 (save £100) | £300 |
| Member ticket x 8 (save £200) | £600 |
Not for profit/Charity
| | |
| --- | --- |
| Single ticket | £125 |
| Group of 4 tickets | £375 |
| Group of 8 tickets | £750 |
Associate member/NHSP Connect partner
| | |
| --- | --- |
| Single ticket | £137.50 |
| Group of 4 tickets | £412.50 |
| Group of 8 tickets | £825 |
Commercial
| | |
| --- | --- |
| Single ticket | £200 |
| Group of 4 tickets | £600 |
| Group of 8 tickets | £1200 |
Terms and conditions
Discounts and payments
Group discount applies to three day conference places only 
A mixture of delegate categories within a group (e.g. member and non-member tickets) is not possible and must be booked separately.
Invoices must be settled within 30 days and at least two weeks before the event, or admission may be refused.
Invoices can be paid via credit/debit cards or BACS by invoice (a PO number is mandatory when booking).
Payment by invoice will be charged a £20 administration fee. This is to cover our costs for processing the payment.
All invoices for the conference and exhibition must be paid by the date of the event or within 30 days of the invoice date, whichever is earlier and must be paid regardless of attendance. Any booking made after this date will have to be paid for at the time of registration with a valid credit card. The organisers reserve the right to refuse entry to any delegate who has not paid in full by the due date.
Cancellation policy
Cancellations will be charged a £100 administration fee. The full fee is payable for any cancellation received 30 days before the event.
These charges cover the administration costs that we incur on cancellation. Cancellations can be completed via the booking website or via email: events@nhsproviders.org
If a cancellation is made within a group booking, the discount for the remaining members will also be re-calculated. Any refunds will be paid via the original payment method.
Refunds will be processed after online booking for the event has closed.
Delegate information
Registration details and a link to the virtual platform will be sent prior to the event.
All changes to delegate name, job title and organisation must be made two weeks prior to the event.
Delegate substitutions are possible and can be made through the booking website or by email.
Programme details are correct at the time of going to press. We reserve the right to make changes where necessary.
 Data protection
If you opt in during the booking process, we will include your personal details on the delegate list which may be given to delegates, sponsors and exhibitors. The delegate list includes name, job title and company information but not contact details.
Some sponsorship packages allow our sponsors to have access to your email address. They will only be allowed to make reasonable use of the data they receive. If you wish to opt-out of your contact details being passed onto these partners, please email events@nhsproviders.org.
Contact us
To find out about get involved in the programme, becoming a speaker or about sponsorship or exhibiting, please contact our events team by emailing events@nhsproviders.org