The NHS driving the nation's health and wealth
This infographic establishes why the NHS is important, the scale and scope of its work. It shows how the NHS is an anchor institution in every local community, playing a fundamental role in our health and supporting communities and the nation's economic growth and productivity.
Click 'download' at the bottom of the page for a printable version.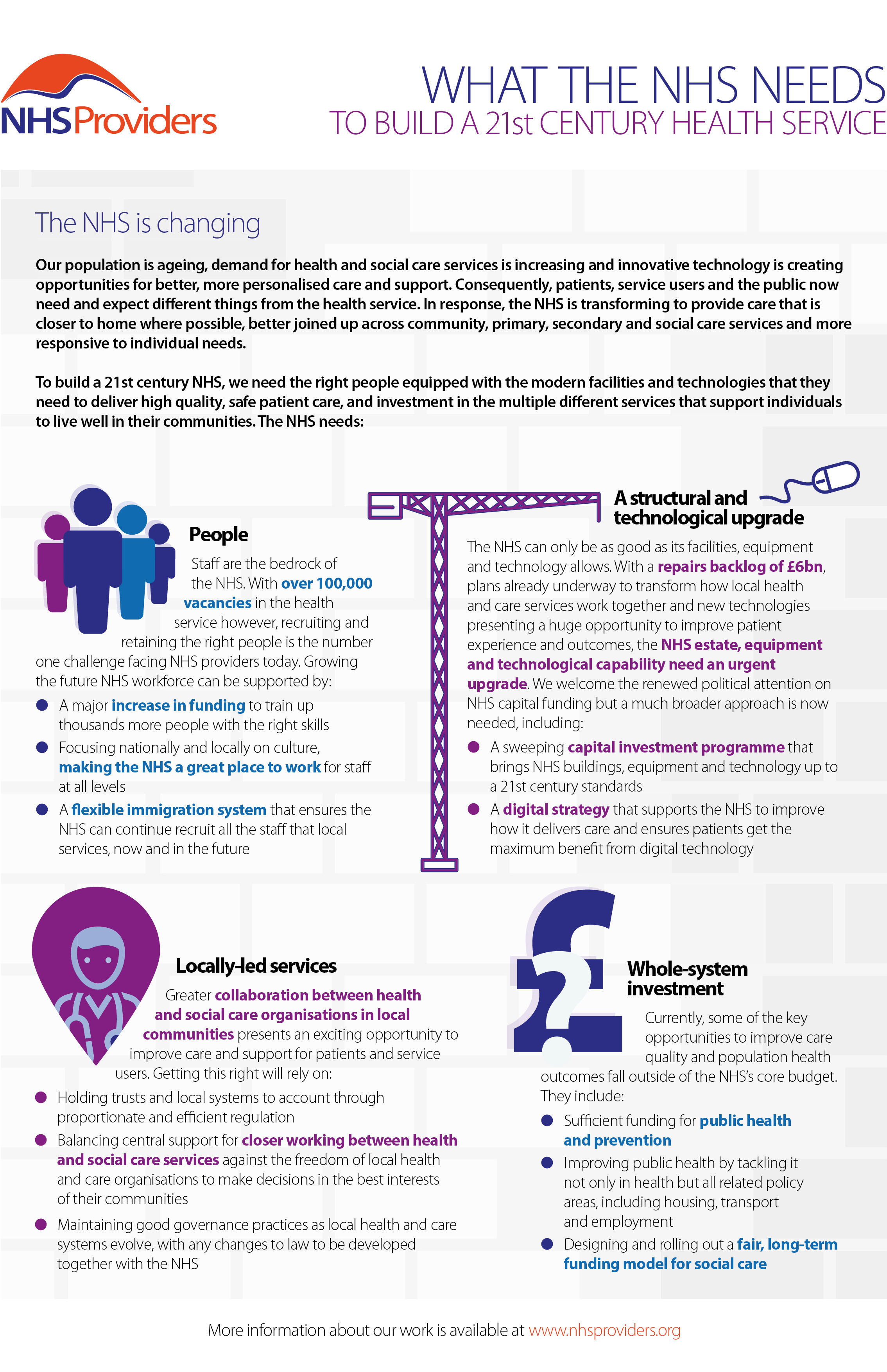 Download