Boards and Board Committees survey
68 members responded to our survey, providing information on their board meetings, board effectiveness and board committees.
The majority of trusts (68%) hold monthly board meetings and the vast majority of trusts (82%) have a private part of every board meeting.

Most trusts (61%) hold board development or workshop sessions at least every 8 weeks.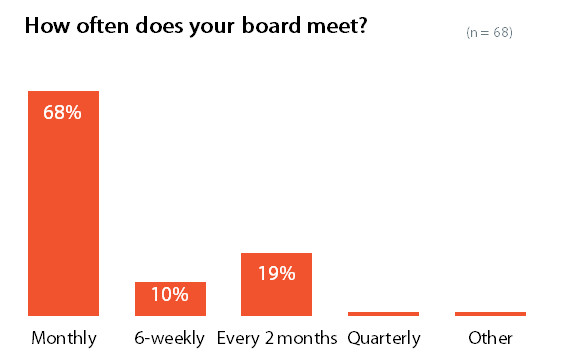 Members can access a copy of the full report using the link below.






Download