Quality conference 2021
8 June – London
Why attend?
Through rapid transformation and despite relentlessly rising pressures, quality must remain paramount. Continuous quality improvement, workforce empowerment, partnership working and collaboration lie at the heart of the NHS's ability to deliver against the trajectory for quality in the NHS Long Term Plan. This year's quality conference focused on the board's role in developing a strong safety culture and driving quality improvement.
Quality conference 2019 was all about how we can deliver high quality patient care. The event is your opportunity to join your peers and key speakers from across the sector and beyond to discuss and explore how we can improve services. 

Who attends?
This event is aimed at NHS Provider member medical and nursing directors, quality improvement leads, board members with a responsibility for or interest in service and quality improvement, chairs, chief executives, non-executive directors, chief operating officers, and strategy directors.
Book your place
The next Quality conference will take place on 8 June 2021 in London. Places are free for member of NHS Providers. Follow @NHSProviders to be the first to hear when the programme is released. Commercial organisations can attend via our Associate Membership Scheme.
Booking terms and conditions
Every trust is entitled to one delegate place to be appointed by the booker. However places are offered on a first come first served basis. Please book early to avoid disappointment
Programme details are correct at time of going to press. We reserve the right to make changes where necessary
There may be a photographer or filming at the event and photographs of delegates may be used on future marketing materials. If you do not want your photograph to be taken or used in this way please notify a member of staff on site.
2019 Programme
---
Introduction and Chair's welcome
Setting the context
Chris will set the context for the provider sector at the moment giving an overview of the future direction for quality in the NHS long term plan.
Quality Improvement – the rhetoric versus the reality
Research has identified that organisation-wide cultures of continuous Quality Improvement (QI) are fundamental to high-quality care. In trusts rated outstanding, CQC has found QI culture embedded throughout the organisation. The NHS is now on a QI kick, with multiple programs all seeking to shed light on unwarranted variation and equip staff with the skills to improve frontline care.  But without adequate foresight and strategy, we risk duplicating efforts. How do we prevent QI from becoming another casualty of NHS 'initiative-itis'?  Are we looking at our problems in the right way? We consider what makes organisational QI in healthcare successful and how we can work together.
Embedding QI in NHS organisations through board culture and governance
A discussion of how trusts are tackling the challenges that Professor Dixon-Woods raised in her keynote, focusing on the role of leadership culture and behaviours in getting QI right, and the importance of board governance.
Refreshments and exhibition viewing
Supporting staff for quality care
Compassion shown by staff can make all the difference to a patient's experience of care, but in order to provide compassionate care staff must, in turn, feel supported in their work. This session will focus on why it is important to help staff share the emotional, social or ethical challenges they face in caring for patients. It will look at why Schwartz Rounds are such an impactful method for achieving this and how reducing psychological distress, improving teamwork and increasing empathy and compassion for patients and colleagues is important for quality.
Safety through happiness: the vital role of joy at work in healthcare
How does happiness at work lead to safer behaviour? How do boards demonstrate compassionate leadership in order to build psychological safety and cultures of staff wellbeing? Why is diversity so important for happiness?
Chair
Saffron Cordery
Lunch and exhibition viewing
Breakout sessions - choose one
1a: Safety differently in the NHS – a new long term patient safety strategy for the NHS
This session will explore the new national patient safety strategy, and how it is changing paradigms of patient safety in the NHS. What knowledge and expertise do boards need to govern for safety within this new framework?
Chair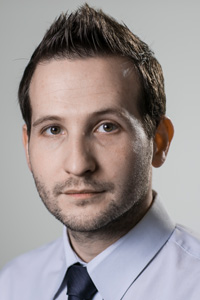 Shaun Lintern
1b: Co-producing better care: a strategic approach to quality improvement through genuine collaboration
The sustainability of the NHS rests significantly on building productive relationships with the public in order to empower patients and service users and improve quality. Humber Teaching Foundation Trust's recent strategy development for quality improvement and patient and carer user experience has been picked up by NHS England as an exemplar of how to co-produce and deliver a strategy. This workshop will provide you with insight on how to apply the approach in your own organisations.
Chair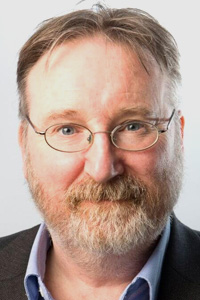 Mark Doughty
Panellists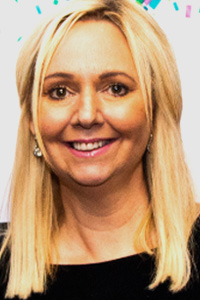 Mandy Dawley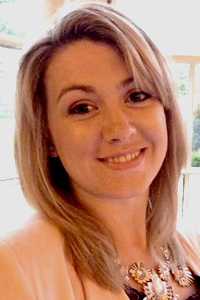 Lorna Barratt
Caroline Johnson
1c: Ensuring learning from complaints systematically drives improvement
In partnership with the Parliamentary and Health Service Ombudsman (PHSO), this workshop will explore what more PHSO can do to share good practice in complaints handling, and how boards can share learning from complaints and ensure it feeds systemically into their quality improvement methodologies. 
Chair
Dean Fathers
Afternoon refreshments and exhibition viewing
Breakout sessions 2 - choose one
2a: The authentic employee voice – speaking up and quality of care
Transforming culture is one of the most difficult challenges a board can face but, given the undeniable evidence that openness and constructive challenge are a vital part of improving quality, leaders must ensure they create confidence amongst staff they can speak up about problems at work. The National Guardian discusses with chief executives and staff members how they're nurturing their organisational cultures from challenging circumstances to make speaking up the norm.
Chair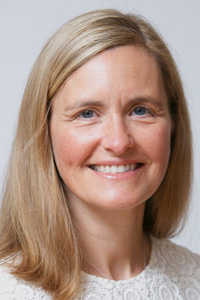 Dr Henrietta Hughes
Panellists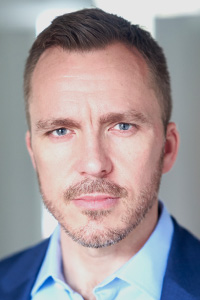 Mark Cubbon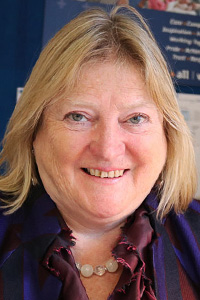 Dr Mairi McLean
Kate Quinn
2b: Workforce adaptation and innovation: empowering staff to improve quality
With the existing workforce under such pressure for the foreseeable future, trusts are discovering innovative ways to maximise staff productivity in a way that empowers them to be more involved in frontline care and respond more flexibly to patient needs. What approaches can we learn and replicate more broadly across the NHS?
2c: Effective board governance for quality
This session looks at what changes could be made to board cultures in clinical governance and patient safety and how to drive an improvement mindset by balancing risk management with a focus on getting things right.
Chair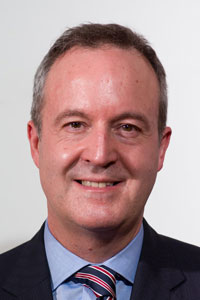 Mark Chamberlain
Networking opportunities
We know how important it is to get together with other like-minded people to share ideas and collaborate, that's why our Quality conference offers you ample opportunities to share and ideas and discuss the latest issues with your peers.
Join in the conversation on Twitter using #nhspquality
Top speakers

Gain inside knowledge of the latest thinking about quality to help you and your board future proof your organisation. You'll have the space and time to talk to provider sector peers, consultants, NHS Providers and top speakers from outside the sector.
Chairs
Dame Gill Morgan
Chair
NHS Providers
Gill joined NHS Providers as chair at the beginning of 2014. Her career in healthcare began as a doctor working in hospitals, general practice and public health before moving into management. Her previous roles include permanent secretary of the Welsh Assembly government, chief executive of the NHS Confederation and chief executive of North and East Devon Health Authority.

Gill is a fellow of the Royal College of Physicians and the Faculty of Public Health and is a member of the Royal College of General Practitioners. While working in healthcare, she served on a large number of national committees and working groups. She has an honorary Doctorate of Science from City University and is a past president of the International Hospital Federation. She is a trustee of the Lloyds Bank Foundation and is a patron of the Infection Prevention Society.

Gill was made a Dame Commander of the Order of the British Empire in June 2004.
Saffron Cordery
Deputy Chief Executive
NHS Providers
Saffron is NHS Providers deputy chief executive, part of the senior management team and sits on our board. She has extensive experience in policy development, influencing and communications and has worked in the healthcare sector since 2007. Before moving into healthcare, Saffron was head of public affairs at the Local Government Association, the voice of local councils in England. Her early career focused on influencing EU legislation and policy development, and she started working life in adult and community education.

She has a degree in Modern Languages from the University in Manchester, for ten years was a board member and then chair of a 16–19 college in Hampshire and is a trustee of GambleAware, a leading charity committed to minimising gambling-related harm.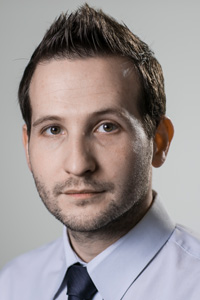 Shaun Lintern
Bureau chief
HSJ
Shaun has a national focus on patient safety, quality of care and regulation in the NHS. He leads a team of journalists looking at quality and regulation issues and he specialises in investigative journalism. Shaun has been a journalist for 17 years and winner of multiple awards including a British Journalism Award in 2016. He helped expose the Mid Staffordshire care scandal while working as a local newspaper. He attended most days of the subsequent public inquiry and gave evidence as a witness. Since then he has become an advocate for patients and has been at the forefront of reporting developments in safety policy in the UK since joining HSJ in 2012.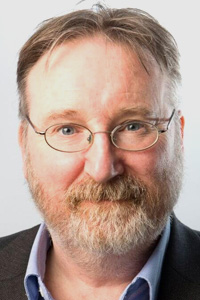 Mark Doughty
Senior Consultant, Leadership Development
The King's Fund
Mark is part of the leadership and organisational development team and supports those characterised by diversity and difference to collaborate in order to perform effectively both operationally and strategically. His work supports the development of collaborative and partnership working between patients, communities and health and care professionals working across the healthcare system. He is also the director of the Leading Collaboratively with Patients and Communities programme and he is part of the team involved with the Cascading Leadership initiative, a programme supporting peer to peer leadership development in the voluntary and community sector.
Dean Fathers
Chair
Nottinghamshire Healthcare NHS Foundation Trust
Prior to becoming chair of Nottinghamshire Healthcare, Dean chaired NHS Bassetlaw, had a long period as a non-executive director on the South Yorkshire Strategic Health Authority and has also chaired Doncaster Health Authority. He currently sits on the NHS' workforce race equality standards (WRES) advisory group, the NHS' culture advisory group, has been involved with both the accelerated access review and the national strategy for improvement and leadership development advisory group (Smith review) and is a member of NHS Improvement's chairs' advisory partnership board.

Alongside his duties in the NHS, Dean is also a non-executive director with the parliamentary and health services ombudsman.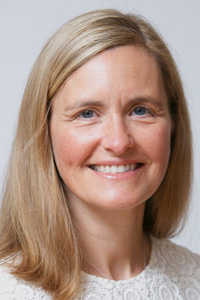 Dr Henrietta Hughes
National Guardian for the NHS
National Guardian's Office
Dr Henrietta Hughes was appointed in July 2016 as the National Guardian, a key recommendation from the Francis report. She provides leadership and support to Freedom to Speak Up Guardians across England in arm's-length bodies, NHS and independent sector organisations to ensure that speaking up becomes business as usual. The National Guardian's office undertakes and publishes case reviews when it appears that speaking up has not been handled according to best practice, providing challenge and learning to the healthcare system as a whole. Previously a medical director at NHS England, Dr Hughes continues her clinical role one day a week as a GP in central London.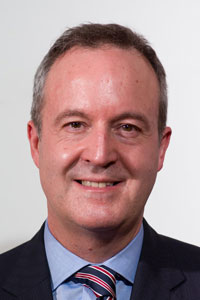 Mark Chamberlain
Deputy chair
Leeds Teaching Hospitals NHS Trust
Mark is an independent consultant in the health, education and technology sectors, working with NHS and non-NHS organisations across the UK. He previously worked for BT, holding a variety of director level roles in HR, marketing, operations, strategy, business transformation and business development. He was a non-executive director on the learning and skills council regional board until 2010. Mark also chairs the workforce and quality assurance committees and is a member of the digital and IT committee.
Plenary speakers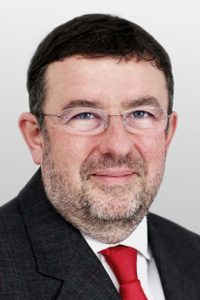 Chris Hopson
Chief Executive
NHS Providers
Chris joined NHS Providers as chief executive in September 2012 after a career in politics, commercial television and the civil service.

Chris leads the organisation, with a particular emphasis on setting strategy, senior stakeholder management, acting as the principal public voice of the organisation and representing the provider sector on a range of NHS system level committees.
Professor Mary Dixon-Woods
Director, THIS Institute and The Health Foundation Professor of Healthcare Improvement Studies
University of Cambridge
Mary Dixon-Woods leads a programme of research focused on healthcare improvement, healthcare ethics, and methodological innovation in studying healthcare. A fellow of the Academy of Social Sciences, the Academy of Medical Sciences, and the Royal College of Physicians, Mary is director of THIS Institute and is the Health Foundation professor of healthcare improvement studies in the Department of Public Health and Primary Care at the University of Cambridge. She is a professorial fellow at Homerton College, Cambridge and an NIHR senior investigator. She is co-editor-in-chief of BMJ Quality and Safety. She served on the National Advisory Group on the safety of patients in England, which produced the Berwick report in 2013. She also served on the review of information technology in the NHS led by Professor Bob Wachter, which reported in 2016.
Kirsten Major
Chief executive
Sheffield Teaching Hospitals NHS Foundation Trust
Kirsten joined the Sheffield Teaching Hospitals NHS Foundation Trust in February 2011 as director of strategy and planning and was appointed as chief executive in 2019. She has held a number of director level positions within the NHS, including health boards in Scotland and at the North West Strategic Health Authority. Kirsten is a health economist by profession and was active in a range of professional and research based collaborations.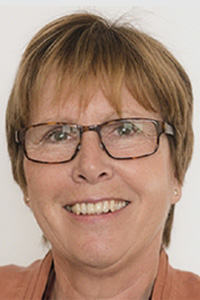 Dr Trisha Bain
Chief Quality Officer
London Ambulance Service NHS Trust
Trisha has more than 20 years' experience in quality improvement, patient safety and implementing system wide improvement programmes within the NHS healthcare services. Most recently Trisha was the chief quality officer at Medway NHS Foundation Trust, and prior to that her career has also included roles with both the former Commission for Healthcare Improvement and the National Patient Safety Agency.

As chief quality officer, Trisha is accountable for public and patient involvement and learning, safeguarding, health and safety, clinical governance, serious incidents, liaison with Clinical Quality Commission, patient experiences and complaints, mental health, end of life care, frequent callers, nursing and risk management.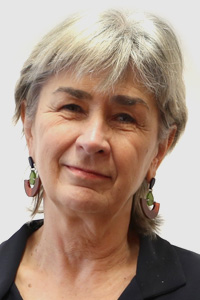 Dr Jocelyn Cornwell
Chief executive
Point of Care Foundation
Jocelyn is the founder and chief executive of The Point of Care Foundation, an independent charity that aims to humanise health and care services and improve the experiences of both patients and staff. Jocelyn's original training was as a medical sociologist and anthropologist. Her PhD thesis, an ethnographic study of beliefs about health and illness in East London, was published as 'Hard-Earned Lives' by Tavistock Press in 1984. In the course of her career she has worked in universities and the NHS and for the Audit Commission, the Department of Health and the Commission for Health Improvement (CHI).
She is a trustee of the Nuffield Trust.
Richard Taunt
Founder
Kaleidoscope Health and Care
Rich Taunt is the founder of Kaleidoscope Health & Care, a social enterprise which brings people together to improve health and care. Kaleidoscope finds new ways to overcome old barriers, enabling constructive conversations on difficult topics. Kaleidoscope's approach to collaboration is systematic, evidence-based and cost-effective.

Rich has significant experience across health care change, regulation, government, and policymaking, and has held senior roles in organisations including the Department of Health, Care Quality Commission and the Health Foundation.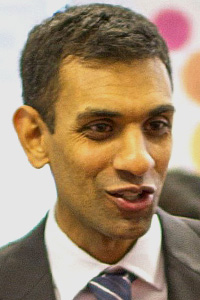 Dr Habib Naqvi
Policy lead, WRES Implementation Team
NHS England
Dr Habib Naqvi has a background in public health, healthcare policy and strategy development. He's the policy lead for the NHS workforce race equality standard, and is leading on the national strategy for this programme. Before joining NHS England in 2013, Habib led on the development of national equality and diversity policy at the Department of Health and Social Care. He managed development of the equality delivery system for the NHS, the establishment of the NHS equality and diversity council, and led on the health sector's response to the ministerial review of the public sector equality duty.

Habib currently sits on several national advisory boards including the advancing mental health equality board, the windrush day advisory panel, and the NHS disciplinary advisory group. He is the national sponsor for the midlands visible NHS leaders network, and provides advice to the board of HMP Springhill. An ambassador for the Mary Seacole Trust, he has experience in academia and research and is an occasional lecturer; he holds a strong portfolio of healthcare research and publications.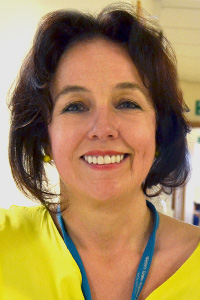 Dame Marianne Griffiths
Chief Executive
Brighton & Sussex University Hospitals & Western Sussex Hospitals Foundation Trust
At the beginning of her career, Marianne trained as a nurse, before reading psychology at the University of Exeter, and completing chartered accountancy examinations with KPMG. Marianne is now celebrating her 11th year as chief executive of Western Sussex Hospitals having led the trust from its creation. Within four years the organisation was awarded foundation trust status. In 2016, it became the first multi-site trust to be rated outstanding by Care Quality Commission (CQC) and that same year Marianne was named chief executive of the year at the HSJ awards. In December 2018, she was made a Dame for services to the NHS.

In 2017, Marianne also became chief executive of neighbouring Brighton & Sussex University Hospitals NHS Trust when she entered into a three year joint management contract to lead the teaching hospital and regional trauma centre. In 2019, the trust was awarded a 'Good' rating by CQC.
Breakout speakers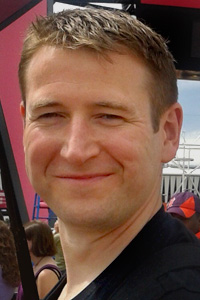 Dr Matthew Fogarty
Deputy Director of Patient Safety (Policy and Strategy)
NHS Improvement
Matt is currently deputy director of patient safety for the national NHS patient safety team. Prior to this he was head of patient safety policy in the Department of Health and Social Care. Matt held a number of roles as a Department of Health civil servant, including as a private secretary to the minister of state for health. Before joining the civil service, Matt was a research scientist and gained his PhD in developmental neuroscience at University College London in 2006.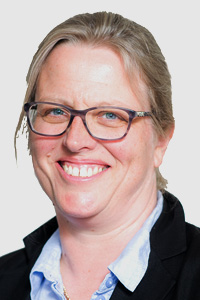 Dr Helen Smith
National Clinical Director Mental Health Safety Improvement Programme
Devon Partnership NHS Trust
Helen has been involved in patient safety and quality improvement since completing the patient safety executive officer training at the Institute for Health Improvement in Boston, USA in 2008. She has been the clinical lead for the South of England Mental Health Quality and Patient Safety Improvement Collaborative since its inception in 2010. She also works with the South West AHSN to develop and deliver board development sessions in quality improvement and more recently, has been developing and delivering the first Exeter Spread Academy in partnership with the Billions Institute.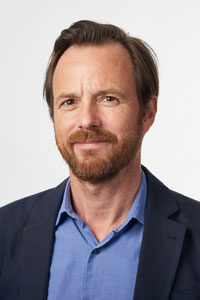 Dr Rick Fraser
Consultant Psychiatrist and Chief Medical Officer
Sussex Partnership NHS Foundation Trust
Rick initially worked as clinical lead for the Early Intervention in Psychosis Service and later as clinical director for the Children and Young People's Service. He is an Honorary Senior Lecturer at the Brighton and Sussex Medical School and until recently was the Medical Research Lead in the trust. Rick trained in Psychiatry in London at the Maudsley Hospital, specialising in Child and Adolescent Mental Health. Prior to working in Sussex he spent five years at Orygen Youth Health in Melbourne, Australia, where he was the Lead Psychiatrist within the Early Psychosis Prevention and Intervention Centre (EPPIC) from 2005 - 2009 and Medical Director for the Orygen Youth Health clinical program between 2007 and 2009. Rick is recognised as a specialist in General Adult Psychiatry in Australia where he gained the FRANZCP.
Rick has taken on the role of Chief Medical Officer since the end of April 2017. His research interests include youth mental health, Autism Spectrum Conditions and First Episode Psychosis.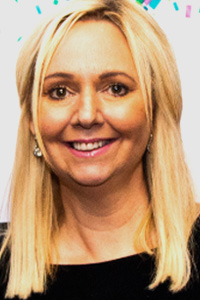 Mandy Dawley
Head of Patient and Carer Experience and Engagement
Humber Teaching NHS Foundation Trust
Mandy has worked in local, regional and national organisations in a variety of service improvement roles where she has supported NHS teams to make positive changes to NHS services. She currently oversees the patient experience team which includes complaints and patient advice and liaison services, patient and carer experience and chaplaincy, working with patients, carers, service users, staff and partner organisations to listen to lived experiences in order to share best practice and learn, act and improve upon the services the trust provides.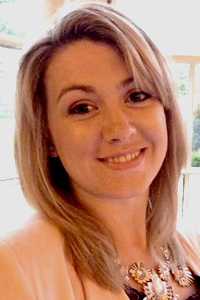 Lorna Barratt
Patient and Carer Experience Co-ordinator
Humber Teaching NHS Foundation Trust
Lorna previously worked as a clinical support worker. Her current role involves co-developing patient and carer stories to share lived experiences, working with staff champions to ensure the work is embedded into services and supporting forums to meet the needs of the patients, service users, carers, organisations and staff who attend them.
Caroline Johnson
Assistant Director of Nursing and Quality Standards
Humber Teaching NHS Foundation Trust
Caroline qualified in 1994 as an RMN and worked across a range of secondary care services. She completed her PhD in 2013 in the early detection of psychosis. Caroline holds the portfolio for patient safety, NICE/Clinical Audit, development of the quality accounts, infection prevention control and physical health. She currently leads on the redesign of the incident processes and is working with teams to develop a live integrated patient experience and safety dashboard for use at team level.
Tim Hunt
Integration Development Manager
Care Opinion
Tim provides integrated public feedback across the full range of health and social care providers. Originally a social worker, Tim has an extensive background working in and managing services across health and social care. This includes working as a PALS manager, medical social worker, voluntary sector manager and manager of support services for a local authority. In all his posts, he has been passionate about public involvement and feedback in particular at Care Opinion which offers a unique opportunity for the public to tell their story about all their experiences along any care pathway.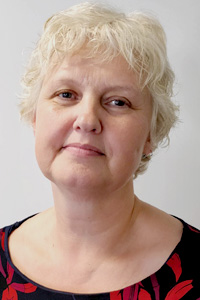 Abi Howarth
Director of Operations and Quality
Parliamentary and Health Service Ombudsman
Abi joined the Parliamentary and Health Service Ombudsman (PHSO) as director of operations and quality in February 2018. A key focus of the role is to ensure that the Ombudsman provides a timely and high quality service to people who use its service, in addition to supporting PHSO's strategic aim to work in partnership with others to improve frontline complaint handling.
During her career, Abi has worked in a number of public sector roles in higher education, local and central government, both in the UK and in Brussels. Prior to joining the PHSO, Abi worked for the Disclosure and Barring Service (DBS) leading the police disclosure casework operation, where she led a team that delivered significant improvements to both the quality and timeliness of casework, resulting in the best performance in DBS history.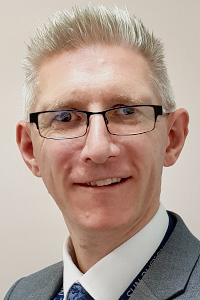 Luke Baumber
Associate Director of Quality Improvement
Nottinghamshire Healthcare
Luke's role involves designing and developing a trustwide approach to quality improvement. Part of his role is to consolidate, share and celebrate the amazing achievements of staff in improving patient care, experience and outcomes. Claire Rudkin
Senior Patient Safety Manager
University Hospitals of Leicester NHS Trust
Claire trained as a registered nurse in Leicester and worked for most of her clinical career in critical care before moving out to community services to manage specialist nurse teams.

She took on a safety improvement lead post within University Hospitals of Leicester NHS Trust (UHL) in 2012 and has now been in her current role since April 2015. Claire is passionate about learning from incidents and complaints, shared learning and safety improvement. She was part of the team that won the HSJ Awards in 2013 for the trust's work on improving clinical handover. She was also responsible for producing the successful UHL bid for NHS Litigation Authority funding for safety improvement work as part of the 'sign up to safety' campaign.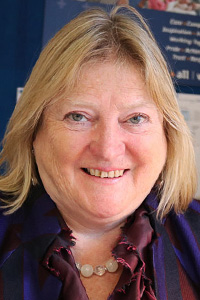 Dr Mairi McLean
Chairwoman
Royal Cornwall Hospitals NHS Trust
Mairi has been a non-executive director since 2014. Mairi has worked in public and private sector services for 30 years. She has a background in social work, psychology and leadership and has held senior positions in local government and is a former council chief executive. Mairi currently runs her own consultancy business which provides leadership and executive coaching, strategic planning and team development. She also holds a number of other local and national advisory and visiting lecturer position.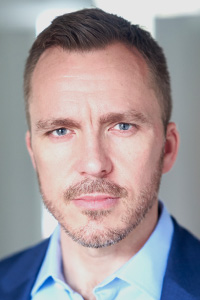 Mark Cubbon
Chief executive
Portsmouth Hospitals NHS Trust
Mark began his career in nursing 25 years ago, worked in a variety of roles before moving into general management. He has worked at director level in a number of London hospital trusts, including as deputy chief executive at Moorfields Eye Hospital. He also held the role of managing director at Whipps Cross, and became executive director for delivery in the newly merged Barts Health NHS trust.

Mark also held the role of regional chief operating officer for the Midlands and East at NHS Improvement prior to his current role. Mark describes being the chief executive of a hospital as a great privilege – to directly care for and support those who directly give care. He is passionate about leadership development and is committed to working with patients, championing the best outcomes for each and every one.
Ann-Marie Riley
Deputy chief nurse
Nottingham University Hospitals NHS Trust
Ann-Marie Riley is a registered general nurse who has a background in intensive care nursing, both general and specialty including major injuries, cardiac and burns. She has held a range of leadership roles including matron for trauma and orthopaedics, head nurse across a wide range of specialties and senior project nurse for safe staffing. She is currently the deputy chief nurse at Nottingham University Hospitals and is one of the four people behind the hugely successful international #EndPJParalysis campaign.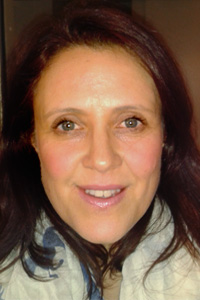 Dr Louise Bramley
Nursing Clinical Lead Research and Innovation
Nottingham University Hospitals NHS Trust
Dr Louise Bramley is interim assistant director of nursing and clinical lead (research and innovation) at Nottingham University Hospitals NHS Trust (NUH). She is a senior nurse with a wealth of clinical experience in acute care and healthcare of older people and currently leads on nursing and midwifery research and innovation, shared governance implementation, quality and professional regulation within the Institute of Nursing and Midwifery Care Excellence at NUH. Louise received her PhD from the University of Nottingham in 2016 and currently combines research and practice within a large NUH Trust and holds honorary appointments at the University of Nottingham and Coventry University. She is passionate about building capacity and capability for front-line nurses and midwives to undertake primary research that improves patient outcomes and care and recently co-founded the East Midlands clinical academic practitioner network.
Kath Senior
Director of nursing and quality
East Cheshire Trust
Kath is the executive lead for safety, incorporating safe staffing and safeguarding as well as infection prevention control. Kath began her career as an A&E nurse and worked in a range of clinical, operational and service improvement roles, prior to becoming director of nursing & operations in 2010. She became the trust's deputy chief executive in April 2013 and lead for strategy in 2019.

Having firsthand clinical and operational management experience of urgent care and patient flow pathways, she is passionate about patient safety. Kath has championed improvement in organisational safety culture, engaging with frontline staff, promoting real time incident reporting and embedding a patient safety exchange process that enables staff to raise concerns and share good practice.

Kath is an executive reviewer for Care Quality Commission well led inspections and has a visiting professorship at the University of Chester.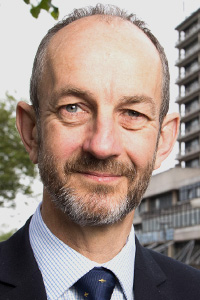 Dr Chris Streather
Chief Medical Officer
Royal Free London NHS Foundation Trust
Chris took up his latest role in January 2018 after his chief executive position at the Royal Free Hospital. Prior to joining the trust, he was chief medical officer of HCA International, a private healthcare company. Chris began his career as a renal physician in NHS hospital trusts in Brighton, London and Cambridge. He became medical director at St George's University Hospitals NHS Foundation Trust in 2004, and later director of strategy. In 2008 he was the clinical director for London as the capital's stroke services were comprehensively redesigned.

Chris became the first chief executive officer of South London Healthcare NHS Trust in 2009, and later the managing director of the Health Innovation Network, leading on patient safety nationally. More recently, he was a non-executive director, board quality lead and senior independent director at Kingston Hospital NHS Foundation Trust.

Chris is a trustee of Healthcare Management Trust, a not-for-profit organisation which provides care home facilities and healthcare in Lincolnshire and Swansea.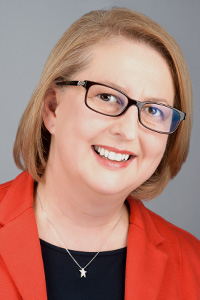 Professor Alison Leary
Chair of Healthcare & Workforce Modelling
London South Bank University
Alison primarily undertakes research but also teaches on a range of post graduate programmes including the masters in advanced practice. She also runs masterclasses for those in practice and supervises post graduate research students at London South Bank University. Her interests are in the complexity of healthcare, math models and data science.

After spending ten years in science Alison undertook an RN diploma at The Nightingale School at St Thomas Hospital (now Kings College London). She attained a masters in biomedical science (haematology) and worked in acute haematology services. She obtained a PhD in clinical medicine from the University of London (Royal Free & University College School of Medicine).

Alison writes regularly for the general, trade and academic press. In 2015 she was made a fellow of the Royal College of Nursing and in 2016 a fellow of the Queen Nursing Institute and a Winston Churchill fellow for which she examined high reliability organisations looking at safety.

In recent years she has undertaken various projects around the modelling of complex systems in both the public and private sector and has a particular interest in the work of specialist practice and its value. She undertakes research and consultancy in this area. She also provides a service as an expert witness.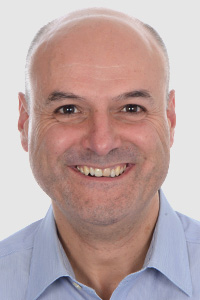 Dr Matthew Lewis
Executive Medical Director
Walsall Healthcare NHS Trust
Matthew was previously consultant gastroenterologist at Sandwell & West Birmingham Hospitals NHS Trust, where he has also been a divisional director. As medical director at Walsall Healthcare NHS Trust, his key areas of focus are to further develop our service integration with primary care and other hospitals, to improve medical engagement in quality governance and patient safety and to better link service plans to medical workforce plans. Matthew is also the organisation's Caldicott Guardian. Patient safety and quality of care are key priorities for Matthew in ensuring that our clinical outcomes for patients are of a high standard. Matthew is also a visiting fellow at the King's Fund.
Dr Tim Ho
Medical director and consultant chest physician
Frimley Health NHS Foundation Trust
Tim graduated from St. George's University of London and completed specialist training in London. He has been a consultant chest physician at Frimley Health since 2004 and medical director since 2013. His roles include responsible officer, Caldicott Guardian and the trust director of infection prevention and control. He has recently been appointed the trust director for strategy. He is also a board member of the Frimley Health and Care Partnership.
Kate Quinn
Operational Director of HR and OD
East Lancashire Hospitals NHS Trust
Kate works closely with staff and service providers to help them deliver the high quality health services that are available to the people of Pennine Lancashire with the focus being on 'One Workforce'. 'One Workforce' means working together to create a culture, systems and processes that mean that the people on the frontline and behind the scenes can do what is needed to get on and do the right things for the patients and residents of Pennine Lancashire irrespective of who they are employed by.
Supporter opportunities
Sponsoring or exhibiting at the Quality Conference gives you the unique opportunity to showcase your company's value to an audience of senior decision makers and topic experts from across the health sector.
For more information about getting involved as a sponsor or to book an exhibition space please email Mark Stevenson or call 020 7227 1164.