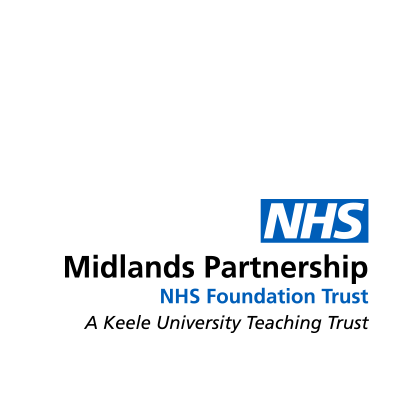 Key focus:
New ways of working and delivering care
Background
NHS staff work in environments that can change very quickly. COVID-19 has been a particularly powerful example of how work and priorities can be suddenly and completely overhauled. Midlands Partnership NHS Foundation Trust (MPFT) have recognised this feature of NHS work for many years and have invested in training practices which ensure their staff are supported to be adaptable and innovative.

The amount of training MPFT offers staff is impressive, particularly given the organisation's size. MPFT have staff covering areas from Yorkshire to the Isle of Wight. As such, the trust has had to be forward-thinking in terms of how to provide training and continuing professional development (CPD) opportunities consistently across its workforce.

Identifying and meeting training needs
Key to this is comprehensive and accurate analysis of the types of training that staff want or need. Angie Astley, head of workforce planning and transformation at MPFT, leads the team which developed the trust's strategic training needs analysis process. This begins with a conversation with each care group about priorities and strategic drivers in their work. In conjunction with the relevant staff, Angie's team agrees the corresponding training needs, which are developed before being offered out to staff.

Training can fall under various themes, including competence, CPD, succession planning, and clinical knowledge. Dr Ian Turner, deputy chief nurse, has been particularly engaged with the clinical side of the training offer, and notes that "sometimes it might be that there's been an adverse incident or a complaint, which flags up a need for training. We identify that in one place and test out if it's a generic need for that training to be delivered wider across the organisation." Appraisal outcomes also feed into the strategic training needs analysis process. Highlighting specific elements of the resultant training needs is how MPFT tests which staff groups they should be rolled out to. The training need is broken down into how it relates to job roles, competence, and clinical or academic skills development. Where one of these elements is relevant for multiple groups of staff, a comprehensive training offer is developed.

These offers are then added to the online training prospectus. This was developed in response to staff feedback that it wasn't clear what all of the development offers were at any given time. They have now been pulled together into one online tool which all staff can access.

There is always a focus on how the trust can best provide training – in partnership with local providers or internally; who should lead it; how many staff need to attend and when would be best for them to do it. Because the trust provides a wide range of services, it is possible for them to deliver a lot of high-quality in-house training, while partnering with universities for other workstreams.

Angie has also woven training into her unusual workforce planning process. She approaches this process in conjunction with those in operational services. Angie asks service leaders to walk her through the patient pathway, so that she can learn which tasks staff will undertake at each stage and who is best placed to do them. Angie can then focus on how this translates to a new role, a new training need, or an existing skillset. For this approach to workforce planning, Angie's team use a skills matrix developed by the trust's quality improvement team as the first step. By using the trust-wide strategic training needs analysis process to address needs arising from workforce planning, training remains a centralised activity for the trust, and other areas which could benefit from similar training can be identified too.

Taking action from feedback
This unified approach to training development encourages a culture of learning rather than blame. By collating upcoming workforce needs, issues arising from incidents and complaints, and feedback from staff appraisals, CPD and training offers are produced 'in the round'. This takes the stigma out of developmental needs and widens training opportunities to more staff than would otherwise have had them. Kaine Davidson, MPFT's associate director of organisational development, is clear that the trust encourages all staff to speak up to this end. Honest conversations with a line manager, a freedom to speak up guardian, or even through online safeguard reporting helps the team to identify trends. Once this is done, the focus is on understanding what can be done differently. A good example is a recent upswing in reported issues with staff using a palliative care device. Upon investigating the reports, it became clear that the devices were overly difficult to use, rather than the staff lacking in skills. The trust procured alternative devices, and is now training staff in using these, instilling confidence and assuring support in an area that has previously been difficult.


Reflections and next steps
Angie reflects that ring fencing the trust's training budgets has been crucial. When South Staffordshire and Shropshire Healthcare NHS Foundation Trust and Staffordshire and Stoke on Trent Partnership NHS Trust merged to become MPFT in 2018, Angie's team devolved budgets to be specific to each organisation, so that they retained control of the training their staff needed. This has also been helpful in terms of accurate inputs to the strategic training needs analysis process, as needs are more easily identified in the first instance on a smaller scale.

The next step in this workstream is to launch an appraisal and training needs analysis portal, which is currently in testing phase. This will form the end-to-end process of training development, with input from appraisals, workforce planning, incidents, and complaints. The portal will then gather the training needs analysis output and hold the process by which training programmes are approved.

The training practices at MPFT run like a well-oiled machine. Because of the strategic training needs analysis process, more opportunities are identified and acted upon which would otherwise have fallen through the gaps. This makes a positive difference to both staff and patient experience, with needs identified and acted on in a positive, rather than punitive, way.