NHS Communicate Awards 2021
16 September – Online
Celebrating your hard work
In responding to the coronavirus crisis, the health sector has demonstrated extraordinary resilience in the face of unprecedented challenges. NHS communicators have been at the forefront of efforts to support and guide colleagues, patients and communities through the pandemic and we want to celebrate your hard work!

The NHS Communicate Awards, delivered by NHS Confederation and NHS Providers in association with the Centre for Health Communications Research (CHCR), are designed to recognise the achievements of communicators across the NHS and celebrate innovation in the sector.

We're delighted to announce Marcus Brigstocke will be hosting the awards, which will celebrate teams and individuals who have delivered highly effective communications, to support delivery at a local, regional and national level.
Please note this event is open to NHS staff only.
Supported by
Loop, by Allocate Software, is the brand new communications app dedicated to the health and care industries. Loop makes it simple for colleagues to connect and communicate with each other and stay in the loop with the latest organisational news. 

From direct messaging and personalised newsfeeds to staff groups that are automatically generated based on the roster, Loop helps improve intra-employee communications and engagement within your organisation. As a secure platform, Loop ensures your workforce can connect and communicate in a safe environment and offers a better work-life balance, by keeping all work communications to the one app. 

Plus, Loop is the only communications app available that integrates your organisations' rosters. This means your workforce can have instant access to their personal rota, see who they are working with, book their annual leave allowance and request shifts; all on the go with Loop. 
PROGRAMME
---
Doors and social lounge open
Welcome and introduction from Marcus Brigstocke
FANTASTIC RESPONSE TO AWARD ENTRIES
The deadline for submissions to the Awards has now closed, and we are delighted that there's been a fantastic response from NHS communicators, with a huge 286 submissions received from colleagues working across the service!
We introduced the awards because colleagues working in comms teams across the NHS have done some extraordinary things during the pandemic, demonstrating remarkable resilience in the face of unprecedented challenges. We wanted to give you a chance to reflect, celebrate, and to share some of the outstanding work your teams have delivered, and it's a fantastic testament to your work that we've received so many nominations.
Huge thanks are due to each and every one who's taken the taken the time to submit an entry – recognising the time and effort this takes. We hope that the opportunity to submit was in itself an enjoyable chance to reflect on what your teams have accomplished.
So, it's now over to our panels of expert judges who will have the challenging task of reading the submissions and trying to pick out winners from what will surely be an extremely competitive field…!
We can't wait to celebrate properly on 16 September and we hope to see many colleagues at the virtual awards.
award Categories
Best behaviour change or public health campaign award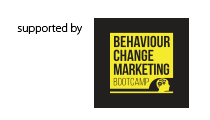 This award recognises campaigns that have demonstrated a clear impact on behaviours or have successfully engaged on a public health issue. Entrants must include examples of the campaign and evidence of impact and evaluation.
See the shortlist here.
See the highly commended here.
See the winner here.
Promoting diversity and inclusion in communications award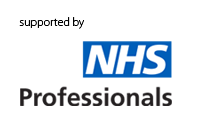 This award recognises a communications team that is demonstrably championing diversity, inclusivity and equality. Examples can include promoting diversity through recruitment and retention and engaging and communicating with diverse audiences and being able to demonstrate an impact. 
See the shortlist here. 
See the highly commended here.
See the winner here.
Working in partnership award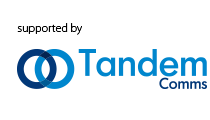 This award recognises communications teams who have successfully worked collaboratively and in partnership with other organisations e.g. social care, local authorities, charitable and voluntary sectors and private on a successful communications and engagement project or campaign.
See the shortlist here.
See the highly commended here.
See the winner here.

Best use of digital communications and engagement award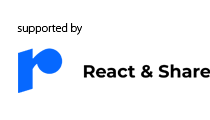 This category will focus on teams that have successfully utilised digital communications and social media in its communications and engagement. Entrants will have to demonstrate how they planned the content, set aims and objectives and have evaluated the outcomes. Entries can focus on a specific campaign or long term and routine use of digital comms and social media.
See the shortlist here.
See the highly commended here.
See the winner here.
Use of insight and data for innovation in communications award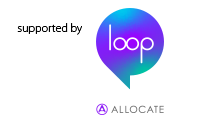 This award recognises the effective use of data and insight to develop new and innovative approaches to communicating and engaging with patients, staff or key stakeholders. Entrants should demonstrate aims and objectives, evidence used to introduce new approaches and how the innovation has been deployed and evaluated.
See the shortlist here.
See the highly commended here.
See the winner here.
Internal communications and staff engagement award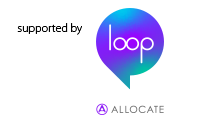 This award recognises the successful and sustained use of internal communications to engage staff, drive organisational change, or change an organisation's culture. Entries should include detail on the aims and objectives set for internal communications and how impact has been measured.
See the shortlist here.
See the highly commended here.
See the winner here.
Communications team health and wellbeing award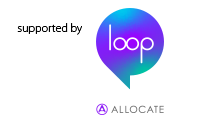 This category recognises the contribution that communications makes to the successful implementation and delivery of health and wellbeing initiatives and programmes for staff in their organisations.
See the shortlist here.
See the highly commended here.
See the winner here.
NHS regional rising star award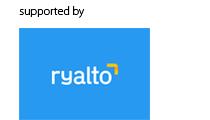 This award recognises outstanding performance within the organisation and celebrates individuals aged 30 and below with growing talent and potential in NHS communications and engagement. The entry should include how the individual has performed and contributed, testimonies from colleagues and/or stakeholders and examples of specific campaigns and programmes of work they have supported or led on.
See the shortlist here.
See the winners here:
London
East of England
South East
Midlands
North East and Yorkshire
South West
North West
NHS board commitment to communications award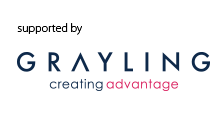 This award recognises the boards of NHS organisations who have continually demonstrated and celebrated the strategic value of communications and engagement in its organisation. Entrants must demonstrate how the board provides ongoing leadership and support for communications and champions the discipline.
See the shortlist here.
See the highly commended here. 
See the winner here.
Outstanding contribution to NHS communications award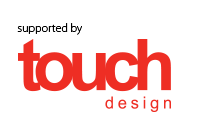 This award will celebrate those who have dedicated a significant part of their career to championing and furthering the development of NHS communications. Nominations will be welcomed for journalists, strategic communicators, clinicians and other NHS staff.
See the shortlist here.
See the highly commended here.
See the winner here.
Sponsorship
Associate your organisation with high achieving NHS communicators. Have your brand or message visible across a variety of channels before and during the awards.
If you target the health sector for business, want to raise your profile or increase market share, then sponsorship offers an unparalleled opportunity to:
create new business opportunities
align your brand with NHS Providers, NHS Confederation and The Centre for Health Communications Research (CHCR)
build profile and raise awareness throughout the sector
demonstrate your expertise in health communications.
Find out more about how you can sponsor an award by downloading our sponsorship brochure or by contacting daniel.reynolds@nhsconfed.org