Why attend?
Through rapid transformation and despite relentlessly rising pressures, quality must remain paramount. To be sustainable, NHS provider boards must collaborate more with local partners, build a collective responsibility for quality outcomes beyond their own organisation, and lead with more than their own organisational interests in mind. This year's quality conference is all about working together to deliver high quality patient care.

The Quality conference 2019, taking place on 4 June in London, is your opportunity to join your peers and key speakers from across the sector and beyond to discuss and explore how we can improve services.
Who attends?
This event is aimed at NHS Provider member medical and nursing directors, quality improvement leads, board members with a responsibility for or interest in service and quality improvement, chairs, chief executives, non-executive directors, chief operating officers, and strategy directors.
Book your place
The next Quality conference will take place on 4 June at the King's Fund in London. Book your free place today (members only) and follow @NHSProviders to be the first to hear when the programme is released. Commercial organisations can attend via our Associate Membership Scheme.
Booking terms and conditions
Every trust is entitled to one delegate place to be appointed by the booker. However places are offered on a first come first served basis. Please book early to avoid disappointment
Programme details are correct at time of going to press. We reserve the right to make changes where necessary
There may be a photographer or filming at the event and photographs of delegates may be used on future marketing materials. If you do not want your photograph to be taken or used in this way please notify a member of staff on site.
Programme
---
Introduction and Chair's welcome
Quality Improvement – the rhetoric versus the reality
Research has identified that organisation-wide cultures of continuous Quality Improvement (QI) are fundamental to high-quality care. In trusts rated outstanding, CQC has found QI culture embedded throughout the organisation. The NHS is now on a QI kick, with multiple programs all seeking to shed light on unwarranted variation and equip staff with the skills to improve frontline care.  But without adequate foresight and strategy, we risk duplicating efforts. How do we prevent QI from becoming another casualty of NHS 'initiative-itis'?  Are we looking at our problems in the right way? We consider what makes organisational QI in healthcare successful and how we can work together.
Embedding QI in NHS organisations through board culture and governance
A discussion of how trusts are tackling the challenges that Professor Dixon-Woods raised in her keynote, focusing on the role of leadership culture and behaviours in getting QI right, and the importance of board governance.
Refreshments and exhibition viewing
The quality benefits of just culture in the NHS
This session will focus on how the Point of Care Foundation has implemented Schwartz Rounds across the NHS and it's many other programs that improve staff engagement and wellbeing. It will have a specific focus on why Schwartz Rounds are so impactful and how they can reduce psychological distress by up to half for staff.
Safety through happiness: the vital role of joy at work in healthcare
How does happiness at work lead to safer behaviour? How do boards demonstrate compassionate leadership in order to build psychological safety and cultures of staff wellbeing? Why is diversity so important for happiness?
Chair
Saffron Cordery
Panellists
Richard Taunt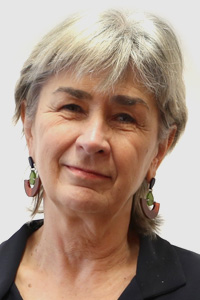 Jocelyn Cornwell
Lunch and exhibition viewing
Safety differently in the NHS – a new long term patient safety strategy for the NHS
This session will explore the new national patient safety strategy, and how it is changing paradigms of patient safety in the NHS. What knowledge and expertise do boards need to govern for safety within this new framework?
Co-producing better care: a strategic approach to quality improvement through genuine collaboration
The sustainability of the NHS rests significantly on ambitions for the NHS to build productive relationships with the public in order to empower patients and service users and improve quality. Humber FT has successfully undertaken strategy development for QI and patient and carer user experience which has been picked up by NHSE as an exemplar of how to co-produce a strategy as well as deliver it. This workshop will provide delegates with insight on how to apply the approach in their own organisations.
Ensuring learning from complaints systematically drives improvement
In partnership with the Parliamentary and Health Service Ombudsman (PHSO), this workshop will explore what more PHSO can do to share good practice in complaints handling, and how boards can share learning from complaints and ensure it feeds systemically into their quality improvement methodologies. 
Speakers
Anne Cooper
Luke Baumber
Afternoon refreshments and exhibition viewing
The authentic employee voice – speaking up and quality of care
Transforming culture is one of the most difficult challenges a board can face but, given the undeniable evidence that openness and constructive challenge are a vital part of improving quality, leaders must ensure they create confidence amongst staff they can speak up about problems at work. The National Guardian discusses with four chief executives how they're nurturing their organisational cultures from challenging circumstances to make speaking up the norm.
Workforce adaptation and innovation: empowering staff to improve quality
With the existing workforce under such pressure for the foreseeable future, trusts are discovering innovative ways to maximise staff productivity in a way that empowers them to be more involved in frontline care and respond more flexibly to patient needs. What approaches can we learn and replicate more broadly across the NHS?
Effective Board Governance for Quality
Changing board cultures in clinical governance/patient safety – how to drive an improvement mindset by balancing risk management with a focus on getting things right.
Networking opportunities
We know how important it is to get together with other like-minded people to share ideas and collaborate, that's why our Quality conference offers you ample opportunities to share and ideas and discuss the latest issues with your peers.
Join in the conversation on Twitter using #nhspquality
Venue
Our Quality conference takes place on 4 June 2019 at:

The King's Fund,
No.11 Cavendish Square 
Marylebone
London
W1G 0AN
Joining instructions will be sent to delegates before the event.
Supporter opportunities
Sponsoring or exhibiting at the Quality Conference gives you the unique opportunity to showcase your company's value to an audience of senior decision makers and topic experts from across the health sector.
For more information about getting involved as a sponsor or to book an exhibition space please email David Morgan or call 020 7227 1164.
Chairs
Gill Morgan
Chair
NHS Providers
Gill joined NHS Providers as Chair at the beginning of 2014. Her career in healthcare began as a doctor working in hospitals, general practice and public health before moving into management. Her previous roles include permanent secretary of the Welsh Assembly government, chief executive of the NHS Confederation and chief executive of North and East Devon Health Authority.

Gill is a fellow of the Royal College of Physicians and the Faculty of Public Health and is a member of the Royal College of General Practitioners. While working in healthcare, she served on a large number of national committees and working groups. She has an honorary Doctorate of Science from City University and is a past President of the International Hospital Federation. She is a trustee of the Lloyds Bank Foundation and is a Patron of the Infection Prevention Society.

Gill was made a Dame Commander of the Order of the British Empire in June 2004.
Saffron Cordery
Deputy Chief Executive
NHS Providers
Saffron is NHS Providers deputy chief executive, part of the senior management team and sits on our board. She has extensive experience in policy development, influencing and communications and has worked in the healthcare sector since 2007. Before moving into healthcare, Saffron was head of public affairs at the Local Government Association, the voice of local councils in England. Her early career focused on influencing EU legislation and policy development, and she started working life in adult and community education.

She has a degree in Modern Languages from the University in Manchester, for ten years was a board member and then chair of a 16–19 college in Hampshire and is a trustee of GambleAware, a leading charity committed to minimising gambling-related harm.
Dean Fathers
Chair
Nottinghamshire Healthcare NHS Foundation Trust
Prior to becoming chair of Nottinghamshire Healthcare, Dean chaired NHS Bassetlaw, had a long period as a non-executive director on the South Yorkshire Strategic Health Authority and has also chaired Doncaster Health Authority. He currently sits on the NHS' workforce race equality standards (WRES) advisory group, the NHS' culture advisory group, has been involved with both the accelerated access review and the national strategy for improvement and leadership development advisory group (Smith review) and is a member of NHS Improvement's chairs' advisory partnership board.

Alongside his duties in the NHS, Dean is also a non-executive director with the parliamentary and health services ombudsman.
Plenary speakers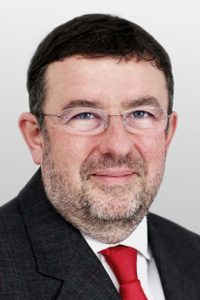 Chris Hopson
Chief Executive
NHS Providers
Chris joined NHS Providers as chief executive in September 2012 after a career in politics, commercial television and the civil service.

Chris leads the organisation, with a particular emphasis on setting strategy, senior stakeholder management, acting as the principal public voice of the organisation and representing the provider sector on a range of NHS system level committees.
Professor Mary Dixon-Woods
Director of THIS Institute and The Health Foundation; Professor of Healthcare Improvement Studies and RAND Professor of Health Services Research, Cambridge University
Mary Dixon-Woods leads a programme of research focused on healthcare improvement, healthcare ethics, and methodological innovation in studying healthcare. A fellow of the Academy of Social Sciences, the Academy of Medical Sciences, and the Royal College of Physicians, Mary is director of THIS Institute and is the Health Foundation professor of healthcare improvement studies in the Department of Public Health and Primary Care at the University of Cambridge. She is a professorial fellow at Homerton College, Cambridge and an NIHR senior investigator. She is co-editor-in-chief of BMJ Quality and Safety. She served on the National Advisory Group on the safety of patients in England, which produced the Berwick report in 2013. She also served on the review of information technology in the NHS led by Professor Bob Wachter, which reported in 2016.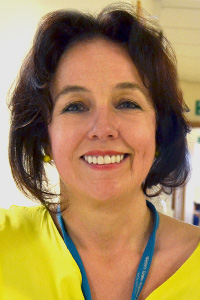 Marianne Griffiths
Chief executive
Brighton & Sussex University Hospitals & Western Sussex Hospitals Foundation Trust
Bio to follow
Kirsten Major
Interim chief executive
Sheffield Teaching Hospitals NHS Foundation Trust
Bio to follow
Dr Trisha Bain
Chief quality officer
London Ambulance Service NHS Trust
Bio to follow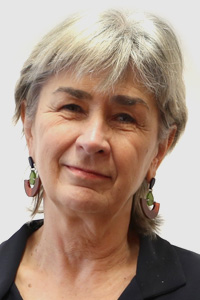 Jocelyn Cornwell
Director
Point of Care Foundation
Bio to follow
Richard Taunt
Founder
Kaleidoscope Health and Care
Rich Taunt is the founder of Kaleidoscope Health & Care, a social enterprise which brings people together to improve health and care. Kaleidoscope finds new ways to overcome old barriers, enabling constructive conversations on difficult topics. Kaleidoscope's approach to collaboration is systematic, evidence-based and cost-effective.

Rich has significant experience across health care change, regulation, government, and policymaking, and has held senior roles in organisations including the Department of Health, Care Quality Commission and the Health Foundation.
Breakout speakers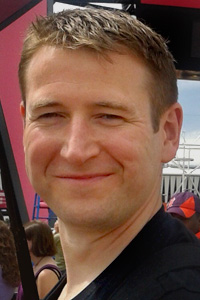 Matthew Fogarty
Deputy Director of Patient Safety (Policy and Strategy)
National NHS Patient Safety team
Matt is currently deputy director of patient safety for the national NHS Patient Safety team. Prior to this he was head of patient safety policy in the Department of Health. Matt held a number of roles as a DH civil servant, including as a private secretary to the minister of state for health. Before joining the civil service, Matt was a research scientist and gained his PhD in developmental neuroscience at University College London in 2006.
Mandy Dawley
Head of Patient and Carer Experience and Engagement
Humber Teaching NHS Foundation Trust
Bio to follow
Lorna Barratt
Patient and Carer Experience Co-ordinator
Humber Teaching NHS Foundation Trust
Bio to follow
Caroline Johnson
Assistant Director of Quality Governance and Patient Safety
NHS Humber Teaching NHS Foundation Trust
Bio to follow
Anne Cooper
Chief nurse
NHS Digital
Luke Baumber
Head of quality improvement
Nottinghamshire Healthcare
Mark Cubbon
Chief executive
Portsmouth Hospitals NHS Trust Kathryn Thompson MCIDP
Chief executive
Liverpool Women's NHS Foundation Trust
Dr Mairi McLean
Chairwoman
Royal Cornwall Hospitals NHS Trust
Kevin McGee
Chief executive
East Lancashire Hospitals Trust
Bio to follow
Dr Chris Streather
Group chief medical director
Royal Free London NHS Foundation Trust
Ann-Marie Riley
Deputy chief nurse
Nottingham University Hospitals NHS Foundation Trust
Bio to follow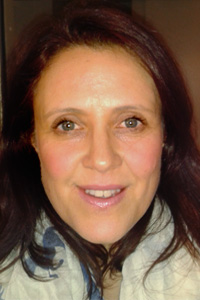 Louise Bramley
Nursing Clinical Lead Research and Innovation
Nottingham University Hospitals NHS Trust
Bio to follow
Kath Senior
Director of nursing, performance and quality
East Cheshire Trust
Bio to follow