Breakout speakers
Safety culture: why human factors matters more than ever to better patient safety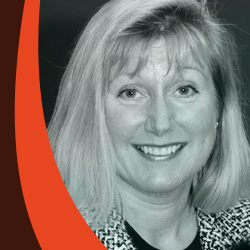 Professor Jane Reid, Clinical Director - Wessex Patient Safety Collaborative, Wessex Academic Health Science Network
Jane has enjoyed a career of nursing posts in acute care, and Higher Education, roles within the past eight years have included president of the Association for Perioperative Practice (AfPP), nurse advisor WHO 2nd Global Challenge Safe Surgery Saves Lives (Geneva), Associate Dean (Nursing and Allied Health Professions) Bournemouth University and nurse advisor to the National Patient Safety Agency (NPSA). Jane has also served as a former President of the International Federation of Perioperative Nursing (IFPN). Jane has also worked as a clinical lead in support of the two national patient safety campaigns for England - Patient Safety First and Sign up to Safety.
Jane's current portfolio includes, Clinical Director Wessex Patient Safety Collaborative for the Wessex Academic Health Science Network, Non-Executive Director Salisbury Hospital NHS Foundation Trust, Visiting Professor Bournemouth University, Specialist Advisor to the Clinical Human Factors Group (CHFG).
Complimentary to this portfolio Jane works in support of NHSI as an independent reviewer and advisor in respect of investigation and learning from surgical never events.
Special interests include, professionalism, human factors, patient safety, continuous quality improvement, healthcare ethics and law.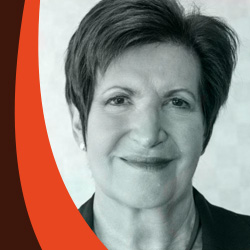 Beatrice Fraenkel, Chair, Mersey Care NHS Foundation Trust
Beatrice is the chair of Mersey Care NHS Foundation Trust. She is an industrial designer and ergonomist with particular expertise in designing systems and products aligned to end user requirements. This is at the heart of her approach to systems design, organisational design and physical design.
Her early career was in design, ergonomic research and university lecturing.
Her public sector life has always involved regeneration and economic development at local and regional level - first as chair of the Rope Walks Partnership in Liverpool where design quality was successfully used to drive up private sector investment and land values; then as chair of Renew NW delivering support and training on behalf of the North West Development Agency to NW local authorities on how to use design quality in the built environment to create investment, regeneration and employment.
She was City of Liverpool Design Champion and involved with the redevelopment of the L1 City Centre.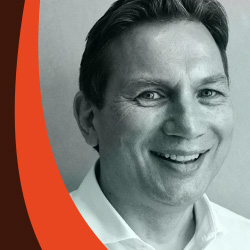 Dr Ian Randle, Managing Director, Hu-Tech Human Factors
Ian is Managing Director of Hu-Tech Human Factors Consultancy and a past president of the Chartered Institute of Ergonomics & Human Factors (CIEHF President 2016-17). He is a chartered ergonomist & human factors specialist and has over 30 years' experience in human factors consultancy, research and teaching.

Ian has worked in a broad range of sectors including oil/gas, aviation, defence, nuclear and pharmaceuticals. Latterly he has been working on human factors integration in healthcare, in particular introducing good HFE and risk management practice from other high-hazard industries.

Ian has written and co-authored numerous research reports for the UK HSE. He has recently contributed to a new textbook: Human Factors & Ergonomics in Practice and is a co-author of the CIEHF White Paper on Human Factors in Barrier Management (2017).
Just culture: how well are we responding to the Francis recommendations?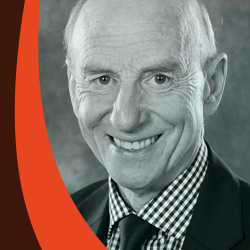 Sir Stephen Moss, Non-Executive Director, Health Education England
Stephen is a nurse by background and has spent his entire career in the NHS.
Following a number of years in clinical practice he moved into a variety of nursing and general management roles, and has over thirty years experience in posts at Board level, including chief nurse, chief executive, non-executive director and chair.
In 1999 Stephen was appointed by the secretary of state as a commissioner on the initial NHS Quality regulator, the Commission for Health Improvement (CHI), and was vice chair of the team which developed the first reviews of clinical governance to be undertaken in England and Wales.
He took early retirement from the post of chief executive at Queens Medical Centre in Nottingham in 2005, and in 2009 was asked to undertake the role of chair at Mid Staffordshire NHS Foundation Trust following the highly critical report from the Healthcare Commission.
Stephen was chair (until 2014) of the Department of Health Human Factors Reference Group which recommended ways to embed Human Factors Science into healthcare practice, education and regulation.
Stephen is currently a non-executive director at Derby Teaching Hospitals NHS Foundation Trust, and was appointed as a non-executive director at Health Education England by the secretary of state in 2104.
He received a Knighthood in 2006 for services to the NHS and Healthcare, and has been awarded Honorary Doctorates from the University of Nottingham, and the University of Derby.
Dr Jocelyn Cornwell, Chief Executive, The Point of Care Foundation
Jocelyn is the founder and chief executive of The Point of Care Foundation, an independent charity that aims to humanise healthcare, and in so doing, to improve the experiences of patients and staff.
Jocelyn is a medical sociologist and anthropologist. In the course of her career she has worked in academic research, NHS management and in regulation – first at the Audit Commission where she led national value for money studies, and later at the Commission for Health Improvement (CHI).
She is the academic lead for patient and public involvement for NW London CLARHC, a visiting professor in the Department of Medicine at Imperial College and a trustee of the Nuffield Trust.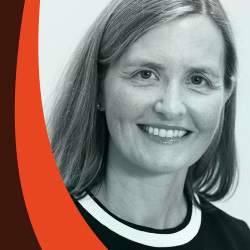 Dr Henrietta Hughes, National Guardian, National Guardian's Office
Dr Henrietta Hughes was appointed the National Guardian in July 2016 with a remit to provide leadership and support to Freedom to Speak Up Guardians and NHS trust employees to speak up freely and safely within the NHS. After chairing the Mid Staffordshire NHS Foundation Trust Public Inquiry, Sir Robert Francis QC recommended the appointment of a National Guardian, to lead a network of Freedom to Speak Up Guardians in all NHS Trusts.
Dr Hughes devotes four days a week to this job, with her fifth working day spent with patients, as she continues her role as a GP in central London.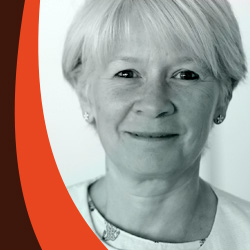 Dr Suzette Woodward, National Director, Sign up to Safety
Suzette is a paediatric intensive care nurse who has worked for over 35 years in the NHS; for the last twenty years at a national level in patient safety. Suzette has worked as a board director at the National Patient Safety Agency and the NHS Litigation Authority. She has an MSc in Clinical Risk and a Doctorate in Patient Safety.  
At international level she has worked with the World Health Organisation and advised a number of health ministries across the world. Her current role is leading the national Sign up to Safety campaign and advising on a number of government policy programmes including the just culture work. Suzette is also the author of Rethinking Patient Safety (CRC Press).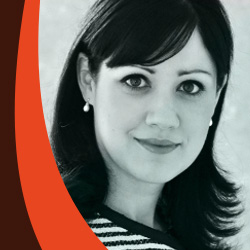 Helen
é

Donnelly, Ambassador for Cultural Change/Freedom to Speak Up Guardian, Staffordshire and Stoke on Trent NHS Trust

Helené is the Staffordshire and Stoke on Trent Partnership NHS Trust's Ambassador for Cultural Change (Freedom to Speak Up Guardian). Helené was appointed in 2013 to encourage even greater professionalism, support staff to raise concerns and ensure that the voice of the frontline is heard clearly at a senior level within the organisation.

Helené previously worked in the A&E department at Stafford Hospital and following her experience and difficulties in trying to raise concerns there, she was a key witness at the Public Inquiry held by Robert Francis QC into the Mid Staffordshire NHS Foundation Trust.

As Ambassador for Cultural Change, Helené has a clear remit from the Trust Board to act freely and with complete autonomy from the management team as another route for issues of concern to be raised at the highest level. Helené is interested in gathering feedback about how staff feel, if they feel listened to and what might prevent staff from raising concerns.

Helené is a registered Nurse Practitioner, with over twenty years of experience working in the NHS and Social Care. In addition to her work at the Partnership Trust, Helené acted as an advisor in Sir Robert Francis' Freedom to Speak up Review. She has advised the Department of Health, Monitor (NHSI) and the NHS Confederation. She is also working with the NMC to develop improvements in raising concerns/duty of candour and witness liaison, and Health Education England to develop raising concerns training across the NHS.

In 2015 she was appointed as an Honorary Lecturer and Ambassador for Cultural Change at Manchester University Medical School.

She advised the CQC on the implementation and development of the National Independent Freedom to Speak Up Guardian and local Guardian roles as recommended by Sir Robert Francis.

 
Knowledge culture: harnessing analytics to improve quality of care
Adam Steventon, Director of Data Analytics, Health Foundation
Biography to follow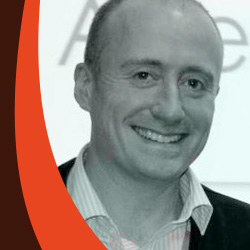 Dr Marc Farr, Director of Information, East Kent Hospitals University NHS Foundation Trust
On leaving the management consultancy Experian, Marc joined Academia as a senior research fellow within UCL's Centre for Advanced Spatial Analysis, where he worked on a number of research projects, most notably the e-society research programme in conjunction with London Business School. It was there that he made initial contact with Dr Foster, the health research company, analysing the relationship between geodemography and health outcomes. Initial work showed how the use of postcode level statistics can be used to standardise mortality rates within Hospitals alongside variables such as age, sex and diagnosis in order that hospital Trusts can be clinically benchmarked against one another.

In 2004, Marc joined Dr Foster as director of product development where he oversaw the company's development of tools across clinical benchmarking, financial management and health needs mapping.
In 2010, he joined East Kent University Hospitals NHS Foundation Trust where he is director of information responsible for informatics, coding and clinical systems.
In 2007, Marc was made Honorary Professor at UCL in the field of Geomatic and Civil Engineering. A graduate of The Kings Fund future leader's course, named in the HSJ Top 50 Innovators in Health 2013, Marc also won the Observer New Radicals award in 2016 for establishing the Beautiful Information organisation which aims at increasing the use of information in operational decisions.


Paula Whitty, Director of the North East Quality Observatory Service and Director of Research, Innovation and Clinical Effectiveness, Northumberland, Tyne and Wear NHS Foundation Trust
Dr Paula Whitty is the director of the North East Quality Observatory Service (NEQOS) as well as director of research, innovation and clinical effectiveness at Northumberland, Tyne and Wear NHS Foundation Trust. Previous posts include the national lead for the 'Better Metrics' project and the clinical effectiveness lead at the Healthcare Commission.

Paula is currently a member of NICE's Indicator Advisory Committee. Originally trained as a consultant in public health, Paula continues to be an accredited public health physician and has a doctorate in patient-reported outcome measurements.

Paula's current research interests are in 'implementation research' and she has recently collaborated with Professor David Hunter in Durham University's Centre for Public Policy and Health on the evaluation of the 'North East Transformation System'. As well as an honorary professorship at Durham University, Paula is also an honorary clinical senior lecturer at Newcastle University.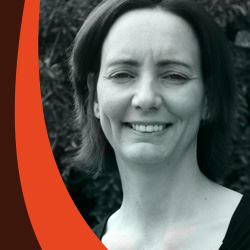 Dr Kathy Chapman, Programme Manager, Mental Health Intelligence and Leadership Programme
Kathy is the programme manager for the Mental Health System Leadership Programme (MHILP).
MHILP works with a range of organisations and sectors to support the use of mental health information and intelligence to improve the quality of services for people with mental health problems. Kathy coordinates a range of mental health quality measurement and improvement projects including developing NHS England's Clinical Service Quality Service Measures for psychosis, dementia and children and young people's mental health and MINDSet ,a quality improvement toolkit which aims to make continuous improvement in mental health easier.
Her expertise includes Agile Project Management and she is particularly interested in the 'How?' of quality improvement and delivering measurable patient benefit early and continuously.
Kathy has more than 25 years experience in mental health, as clinical psychologist specialising in neuropsychology and forensic clinical psychology and in management roles including at board level. 
Learning culture: learning from deaths in mental health, learning disabilities and community services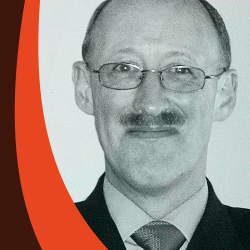 Paul Farrimond, Non-Executive Director, Barnet Enfield and Haringey Mental Health NHS Trust
Biography to follow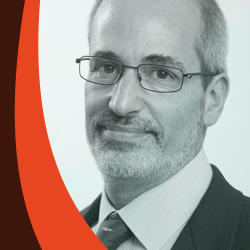 Dr Jonathan Bindman, Medical Director, Barnet Enfield and Haringey Mental Health NHS Trust
Dr Bindman joined Barnet Enfield and Haringey Mental Trust in December 2013 as medical director. He is the executive lead for patient safety and has an interest in improving the quality and learning from incident investigations. His clinical work is at Edgware Hospital, and he has interests in personality disorders and adults with ASD.
Previous roles include clinical director for Lambeth (2006-10) at South London and Maudsley NHS FT and for the Mood Anxiety and Personality Clinical Academic Group (2010-13) in King's Health Partners. He was senior lecturer in health services research at the Institute of Psychiatry (1995-2005), and a consultant psychiatrist at SLaM (1999-2013). He has worked in a range of inpatient and community mental health teams since 1990.
Compassionate culture: Hearing and heeding patient and family voices in end of life care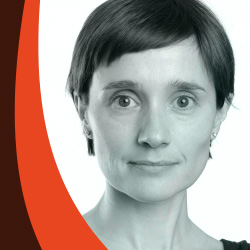 Dr Katherine Sleeman, NIHR Clinician Scientist, Consultant in Palliative Medicine, King's College London
Katherine is a clinician and academic in palliative medicine, based at the Cicely Saunders Institute at King's College London. Her research focus is on the use of routinely collected clinical and administrative data to understand and improve end of life care, particularly for people with dementia.
Katherine is interested in the use of evidence in policy making around end of life care. Clinically, she works as a consultant in palliative medicine at King's College Hospital.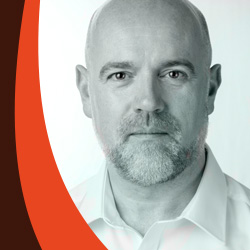 Patrick Walter, Soul Midwife, Soul Midwives
Patrick Walter is by training and vocation a soul midwife, which is to say he accompanies people at the end of their lives, in hospice, hospital or at home. Trained by Felicity Warner, founder of the soul midwives movement, he occasionally participates in spreading awareness of this work and giving training. He also enjoys peer support groups and mentoring, an important aspect of this work.

Like many soul midwives, he is neither a medical practitioner nor a complementary therapist, but seeks to listen deeply and place himself at the service of his client.

In other areas of life he is a re-educator, teacher of the Alexander Technique, of voice and of breathing coordination. He works with actors, lecturers, dancers, musicians; but also people recovering from surgery or trauma, patients with cystic fibrosis, asthma, COPD or other respiratory conditions - and an awful lot of people who have given themselves back pain!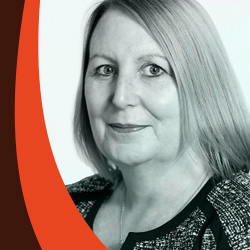 Bev Fitzsimons, Head of Improvement, The Point of Care Foundation
Bev is the head of improvement at The Point of Care Foundation, a small independent charity whose mission is to humanise healthcare. The foundation works with NHS organisations to support patient centred quality improvement, and supporting staff through Schwartz Rounds. The foundation began life as part of The King's Fund 10 years ago, before becoming an independent foundation four years ago. Bev's work is to lead patient centred quality improvement programmes with teams in the NHS.
Prior to her work with the Point of Care, Bev had spent 20 years in healthcare audit and regulation at the Healthcare Commission and the Audit Commission, working on thematic reviews of healthcare topics including the care of people with long term conditions, and maternity care. Bev's primary interest is in patients' experience of care.
Safety culture: innovation for safer maternity services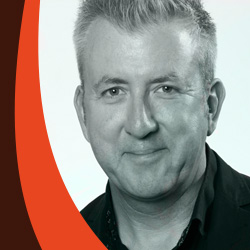 Tony Kelly, National Clinical Director for the Maternity and Neonatal Health Safety Collaborative, NHS Improvement
Tony is the national clinical director for the maternity and neonatal health safety collaborative, whose aim is to improve the safety and outcomes of maternal and neonatal care by reducing unwarranted variation and provide a high quality healthcare experience for all women, babies and families across maternity care settings in England. Previously he was the director of the patient safety collaborative in the KSS Academic Health Science Network for two years.
Prior to this Tony has worked in a regional capacity on quality improvement for a number of years. From 2010 to 2014 he was the associate medical director for quality and innovation at Brighton and Sussex University Hospitals NHS Trust.
Tony has been working in the field of clinical effectiveness and quality improvement for over 15 years, and specifically within safety and quality for the last seven years. He is a clinician at heart and I have been a consultant obstetrician and gynaecologist in Brighton since 2003.
Clare Dolman, Research and Patient and Public Involvement Lead - Perinatal Mental Health, Institute of Psychiatry, Psychology and Neuroscience, King's College London
Biography to follow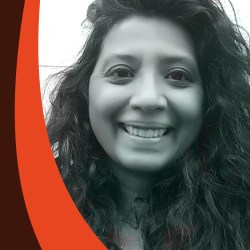 Dr Trudi Seneviratne, Consultant Adult and Perinatal Psychiatrist, South London and Maudsley NHS Foundation Trust
Trudi has been a qualified medical practitioner since 1992 and a psychiatrist since 1995. She trained as an adult psychiatrist and, inspired by the work of Professor Channi Kumar, specialised in perinatal mental health (which involves the welfare of both the mother/father and the child.)
She is strongly committed to providing excellent internationally recognised perinatal psychiatric services within the South London and Maudsley NHS Foundation Trust (SLaM) and Kings Health Partners (KHP), combining the needs of patients with a leading role in advocating and developing services, teaching and research at a local and national level.
Trudi has been employed by SLaM as a consultant in general adult and perinatal psychiatry since 2002, leading a multidisciplinary team in the assessment and management of women and families where the mother suffers from a mental illness either during pregnancy and/or the postnatal period. She is a consultant for the parenting assessment service and the acute inpatient service at SLaM's mother and baby unit at the Bethlem Royal Hospital.
She has strong teaching and research commitments and has been a researcher in the Section of Perinatal Psychiatry at the Institute of Psychiatry, London and has academic collaborations nationally and internationally. Since 2012, Trudi has been member and vice chair of the national clinical reference group, NHS England, that writes the service specifications for MBU's and community services. She remains a member of the 'All Party Political Group (APPG) 1001 Critical Days Campaign' and has given several talks at parliament to influence policy and service investment.
Trudi has been an executive member of the Section of Perinatal Psychiatry within the Royal College of Psychiatry and contributed to the development of national and local guidelines and protocols for perinatal mental health services. In 2016, she was elected chair of the Perinatal Faculty, Royal College of Psychiatrists, which is a four year post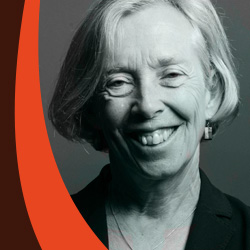 Professor Cathy Warwick CBE, Chief Executive, Royal College of Midwives
In her current role, Professor Warwick is closely involved in the development of maternity policy, and has recently been part of a major review of maternity services in England chaired by Baroness Cumberlege. Since her appointment, Cathy has worked with four successive Secretaries of State for Health to try to influence policy on behalf of women, forging collaborative relationships with a broad range of organisations with common interests and working closely with obstetricians, gynaecologists and paediatricians and their Royal Colleges.
Professor Warwick continues to be very interested in research and holds honorary professorships at King's College London and Hong Kong University and received honorary doctorates from the University of Dundee in 2015 and Kingston and St George's University London in 2007. Passionate to influence global maternity health, she has led midwifery study tours to South Africa, India and Cuba and will travel to Sri Lanka in 2016.
Immediately prior to her appointment at the RCM, Professor Warwick was Director of Midwifery and General Manager for Women and Children's Services at King's College Hospital, having practiced as a midwife since 1976 in a variety of settings. Whilst at Kings College she received a CBE for services to healthcare in 2006.