Why attend Governor Focus conference?
Our national Governor focus conference is the leading free-to-attend event for NHS governors, giving them the chance to network and learn from their peers.  Once a year over 200 governors from across the health sector come together to explore how they can be best equipped to support trusts in delivering quality healthcare.

In celebration of the 70th anniversary of the NHS, this year's conference conference allowed governors to reflect on the NHS past, present and future, increase their understanding of the key national issues currently facing the health service and debate the role of the governor in a changing NHS landscape.
Save the date
Next year's Governor Focus conference will take place on 9 May 2019 in London. Save the date in your diary and follow @NHSProviders to be the first to hear when bookings are open.
96% event satisfaction rate
What our delegates said
"Well worthwhile: very encouraging to meet other governor groups with similar issues and some good solutions"
"A good opportunity to learn from colleagues about how things work in different settings"
2018 Programme
---
Registration, refreshments, and showcase
Welcome and introduction
10.15 
Gill Morgan welcomes delegates and opens the conference.
Session 1: Setting the scene – a national policy update
10.30
Chris will provide an overview of the key issues or the NHs provider sector with a particular emphasis on those areas of greatest concern to councils of governors.
Refreshments, networking, and showcase
Session 2: Integration and collaboration: how can governors best contribute to system wide plans?
12.00
As elected representatives, governors have a legitimate interest in system wide plans within their geographical patch. Miriam Deakin will provide an overview of the public engagement in system wide plans, while Suzy Brain England will outline how they are engaging governors in the development of system wide plans in her STP area.
Roundtable discussion
12.30
Delegates will be invited to discuss the topic above and feedback their views to the panel. 
Lunch, showcase and networking
Second afternoon sessions
Roundtable feedback
14.00
Gill Morgan will comment on the feedback collected from the roundtable discussion. 
Session 3: Governor elections - achieving the best
14.10
Governors, for the most part, derive legitimacy from being elected into office and the fact that contested elections take place and the level of turnout has a bearing on the strength of their mandate. Two trusts will provide insights and pointers into improving the number of candidates standing and turnout in council of governor elections.
Session 4: NHS at 70 - 'Back to the Future!'
14.50
The NHS is now in its 70th year, having been first established on 5 July 1948. From his unique position as a doctor, a governor and as an NHS historian, Geoffrey will give us an overview of NHS highlights through those seven decades of existence. He will highlight the key developments and community involvement that has led the NHS into the 21st century and its current form. Siva will take us a step further into the future. He will look at recent developments and how these may impact on our future healthcare system.
The aim of this joint session is to stimulate debate and help you as governors to think about how far healthcare has come in 70 years, how you might help your trusts to celebrate 70 years of the NHS and how you might engage your members better in the debate, forward-looking perspective covering future challenges and giving insights into where the NHS is heading.
Governor showcase 2018
These trusts exhibited their examples of best practice and how their governors are making an impact in their trusts. You can see this year's exhibitors and download their exhibition posters here. The trusts that took part in the Governor showcase 2018 were:
Birmingham Community Healthcare NHS Foundation Trust
Cambridge University Hospitals NHS Foundation Trust
Derby Teaching Hospitals NHS Foundation Trust
Doncaster and Bassetlaw Teaching Hospitals NHS Foundation Trust
Essex Partnership University NHS Foundation Trust
Lincolnshire Partnership NHS Foundation Trust 
Northumbria Healthcare NHS Foundation Trust
Oxleas NHS Foundation Trust
2018 Speakers
Gill Morgan
Chair
NHS Providers
Gill joined NHS Providers as chair at the beginning of 2014 after a long and distinguished career in healthcare. Her previous roles include permanent secretary of the Welsh Assembly government and chief executive of the NHS Confederation for six years.

Gill is a fellow of the Royal College of Physicians and the Faculty of Public Health and is a member of the Royal College of General Practitioners.
Siva Anandaciva
chief analyst
Siva is the chief analyst at the King's Fund, leading on projects covering NHS funding, finances, productivity and performance. He also chairs the National Tariff Advisory Group for NHS England and NHS Improvement. Before joining the Fund in 2017, Siva was head of analysis at NHS Providers, where he led a team focused on NHS finances, workforce and informatics. Previously, he was an analyst in the Department of Health working on medicines policy and urgent and emergency care.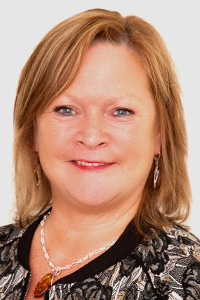 Suzy is the chair at Doncaster and Bassetlaw Teaching Hospitals NHS Foundation Trust and has led the stakeholder engagement activity for South Yorkshire's Integrated Care System which is now in shadow form. Suzy is also the chair of the Board of Derwent Housing Association, chair at Keep Britain Tidy and chair of Sheffield Business Improvement District.
Miriam Deakin
Director of Policy and Strategy
Miriam is our head of strategy, and works with the director of policy and strategy and other colleagues to ensure that NHS Providers adapts quickly in a fast changing environment, and continues to represent and support trusts in a timely and effective way.

Miriam is currently leading our programme of work on sustainability and transformation partnerships and accountable care to inform our influencing activities on trusts' behalf and ensure we are offering the support that trusts and their partners need to deliver new, collaborative arrangements.

Miriam started her career as a graduate trainee in local government, working in social care and for the Local Government Association before joining NHS Providers.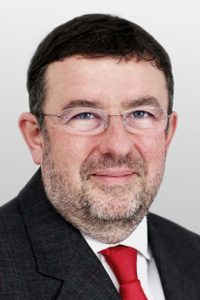 Chris Hopson
Chief Executive
NHS Providers
Chris joined NHS Providers as chief executive in September 2012 after a career in politics, commercial television and the civil service.

Chris leads the organisation, with a particular emphasis on setting strategy, senior stakeholder management, acting as the principal public voice of the organisation and representing the provider sector on a range of NHS system level committees.
Kim Hutchings
Head of Development and Engagement
Kim leads our development and engagement team.

She and her team run a full network meeting programme for NHS board members, lead our major conference and events programme, our programmes for NHS trusts working towards NHS trust status, our national training programme for foundation trust governors, and a range of other topical programmes and opportunities.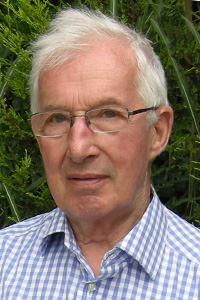 Geoffrey Rivett
NHS historian
Geoffrey is a retired GP and former senior principal medical officer at the Department of Health, as well as a foundation trust governor and NHS historian. While at the Department of Health he wrote his first book, The Development of the London Hospital System 1823-1982, (King's Fund 1986), while his second book, Cradle to Grave, details the history of the health service.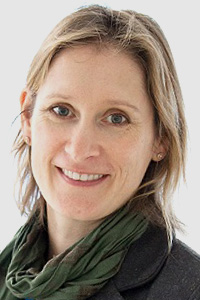 Philippa Wiffen
Membership services manager
Philippa is the Membership Services Manager at Cambridge University Hospitals, where her main interests lie in the recruitment and engagement of a diverse and representative Foundation Trust membership, as well as managing Governor Services and the annual Governor elections.
Booking terms and conditions