Why attend Governance conference?
The NHS Providers' Governance Conference is a unique experience - it's your chance to hear from high profile speakers and meet with members in the sector who are committed to improving governance and board performance.
Our event, taking place on 18 July in London, is the only kind in the sector, giving you a variety and depth of guidance on the topics that matter to you - information you won't find anywhere else.
Join over 250 of your peers to get the latest policy updates, practical tips and techniques you need to ensure you have effective and efficient governance arrangements within your organisation. 


Meeting the challenges of collaborative working
Governance Conference 2018 is all about working in new partnerships. Collaborative working is likely to generate new risks to service delivery that are potentially hard to identify and present a challenge for many directors and boards to manage effectively. This year's event will examine these challenges, seeking to clarify the responsibilities and liabilities of directors and boards and look at ways in which the oversight of risk can be strengthened.
"a great opportunity to refresh your thinking, learn from others and network with peers" previous delegate
Book your place
Bookings are now open for Governance Conference 2018. Complimentary places are available for NHS trusts and organisations only on a first come first served basis. Commercial organisations can attend via our Associate Membership Scheme.
NHS Provider members
Two complimentary places for NHS trusts are available on a first come first served basis. Spaces fill up quickly so please book early to avoid disappointment. 
Associate scheme members
| | |
| --- | --- |
| Ticket | Delegate fee |
| Full conference place | £299 + VAT |
Find out more about becoming an associate member. For more information email David Morgan or call 020 7227 1164.
Programme
---
Registration and exhibition viewing
Introduction and Chair's welcome
Welcome from Gill Morgan, Chair of NHS Providers
Gill sets the scene for the conference.
Key risks in collaborative working and how to deal with them
Saffron will give a strategic perspective on the key risks involved in working across organisations, including within sustainability and transformation partnerships and integrated care systems. She will outline enablers for collaborative working and some of the barriers for boards to keep front of mind.
Collaborative working in practice
Hear about the innovative practical examples of work being done in North Cumbria to improve and deliver sustainable services that match the needs of their local communities.
Refreshments and exhibition viewing
Directors' duties on collaborative projects
Revisit the legal duties of directors in the context of collaborative working and learn about how directors can meet their obligations to their trust while delivering on different forms of partnership projects.
Panel Q&A
Dame Gill Morgan will chair a panel discussion with the plenary speakers taking questions from the audience. This session is your chance to quiz the speakers on their presentations and on other key governance issues.
Panelists
Saffron Cordery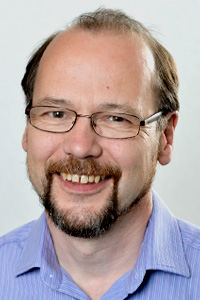 Professor John Howarth
Lunch and exhibition viewing
Power, influence and leadership
Working in collaboration with other organisations and at a 'system' level requires a different approach to leadership. Board members need to bold when it comes to implementing change and building relationships with partners. This session considers fresh perspectives on leadership and examines how to develop an influential leadership style. Discover how to have confidence in your own ideas and effectively influence others.
Speakers
Dean Fathers
Chair
Angela Greatley OBE
NEDs working in collaboration
How can we ensure that work in  sustainability and transformation partnerships and integrated care systems is subject to the same  rigorous challenge as is commonplace in NHS boardrooms? Given the strategic insights and independent perspective Non executive directors  provide, building in appropriate opportunities for challenging the board is essential.  In this session a panel of NEDs discuss their experiences of doing this and the approaches they have developed with their trusts.
Speakers
Caroline Tapster
Chair
Pradip Patel
Operating effective committees in common
The use of committees in common is becoming a routine means by which decisions are made at collaborative level and also provide a means by which assurance can be sought that key risks to strategic objectives are being identified and managed.  However operating successful and effective committees that take their decisions lawfully is not always straightforward.  In this session Tim Winn, a partner at Mills and Reeve LLP looks at the dos and don'ts of committees in common.
Refreshments and exhibition viewing
Working effectively across multiple partnership footprints
Trusts in all sectors often work across Sustainability and Transformation Partnership (STP) footprints. This is particularly the case for providers of mental health services, community services, specialist and tertiary care and ambulance trusts which often interact with numerous partners.  This adds complexity to service delivery and provides a challenge in exerting influence.  In this session three trusts discuss how they are meeting the challenges of working across footprints and creating a strategy which creates opportunity for successful collaboration.
Board / Council of governor relationships in times of change
Foundation trust governors have a duty to represent the interests of their members and the public.  In times of change this can be challenging and can change the dynamic of council and board relationships. A panel of chairs discuss how they work with their boards and councils to promote effective relationships.
Speaker
Brian Stables
Chair
Suzy Brain England OBE
Turning things around in a challenging system: the provider board's role
Some partnerships present their member organisations with particular challenges because of factors such as geography, the quality of historical relationships, financial difficulty, outdated infrastructures or partnership dynamics. This session looks at the trust board's critical role in leading change and guiding organisational transformation. A panel of trusts share their experiences on how to deal with partnership challenges including the attitudes, behaviours and skills you need to confidently deal with them.
Chair
David Highton
Networking opportunities
This event provides the platform for the thinking, discussion and debate that lies at the heart of your role. Enjoy networking throughout the conference with other governance professionals to share insight and best practice.
Join in the conversation on Twitter using #governance18
Venue
Our Governance conference takes place on 18 July 2018 at Central Hall, Westminster in London.
Central Hall Westminster
Storey's Gate,
Westminster,
London
SW1H 9NH
Joining instructions will be sent to delegates before the event.
Gill joined NHS Providers as chair at the beginning of 2014 after a long and distinguished career in healthcare. Her previous roles include permanent secretary of the Welsh Assembly government and chief executive of the NHS Confederation for six years.

Gill is a fellow of the Royal College of Physicians and the Faculty of Public Health and is a member of the Royal College of General Practitioners.
Mark Brandreth
Chief Executive
The Robert Jones and Agnes Hunt Orthopaedic Hospital NHS Foundation Trust
Mark has been the Chief Executive since April 2016 and is the Chief Executive lead for the National Orthopaedic Alliance. During his tenure the hospital was awarded top ranking in the country for patient experience and for patient reported outcome measures for hip and knee surgery.

Mark was recognised for his work on changing culture by being made a finalist in the HSJ Chief Executive of the Year (2017) after less than 18 months in post.
Saffron Cordery
Director of Policy and Strategy and Deputy Chief Executive
NHS Providers
Saffron is our director of policy and strategy, is a member of the senior management team, and sits on our board.

She has extensive experience in policy development, influencing and communications and has worked in the healthcare sector since 2007. Before moving into healthcare, Saffron was head of public affairs at the Local Government Association, the voice of local councils in England. Her early career focused on influencing EU legislation and policy development, and she started working life in adult and community education.

She has a degree in Modern Languages from the University in Manchester and is the chair of the corporation of a 16–19 college in Hampshire.
Dean Fathers
Chair
Nottinghamshire Healthcare NHS Foundation Trust
Prior to becoming Chair of Nottinghamshire Healthcare, Dean chaired NHS Bassetlaw, had a long period as a Non-Executive Director on the South Yorkshire Strategic Health Authority and has also chaired Doncaster Health Authority. Dean has a strong interest in leadership/development as well as governance and has consequently held roles on the NHS's National Training Group, chaired the East Midlands SHA's Learning and Development Board, was a founder of the East Midlands Leadership Academy, of which he is also a Board Member, and also held roles on two Workforce Development Boards. He currently sits on the NHS's Workforce Race Equality Standards (WRES) Advisory Group, the NHS's Culture Advisory Group, has been involved with both the Accelerated Access Review and the National Strategy for Improvement and Leadership Development Advisory Group (Smith Review) and is a member of NHS Improvement's Chairs' Advisory Partnership Board. Alongside his duties in the NHS, Dean is also a Non-Executive Director with the Parliamentary and Health Services Ombudsman.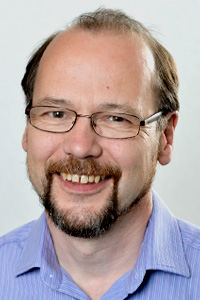 Professor John Howarth
Deputy Chief Executive
Cumbria Partnership Foundation Trust and North Cumbria University Hospitals Trust
Professor John Howarth is a senior clinician with 35 years experience. As well as being Chief Executive for two trusts he is also Professor of Primary Care at UCLAN and works clinically in the small Cumbrian town of Millom. He is a senior clinical leader in the Integrated Health and Care System in North Cumbria.

John has had a varied career including clinical director for community services, medical director of Cumbria's GP Out of Hours cooperative, chairing the primary care research group, a GP trainer for over 10 years and medical adviser to the local hospice at home charity. During the 1990s John worked in 13 different conflicts and natural disasters initially for MSF then becoming medical director and head of operations of Merlin, an international disaster relief charity. He led the health response to the floods in Cockermouth in 2009. He was a runner up in the first national NHS Leadership Awards in 2010 and received a Fellowship in Public Health through distinction in 2011.
Sharon Lamb is a healthcare specialist and is highly experienced in transformative healthcare transactions and projects, as well as comprehensive healthcare regulatory advice. She has advised both the private sector and public organisations on transactional mandates, including hospital mergers and acquisitions, complex health care projects, accountable care systems, healthcare payment systems, hospital developments and contractual and joint venture arrangements.

She is well-versed in governance and regulatory matters (internal governance and constitutional work as well as the governance of working between providers), trust administrations, procurements, joint ventures and shared working arrangements, mergers, acquisitions, franchise arrangements and competition clearances. She has acted as a lead on a full range of public private partnerships, including PFI and LIFT. Sharon is also an associate fellow of the Nuffield Trust.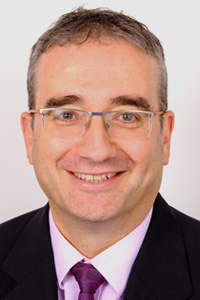 Nigel Leonard
Executive Director Corporate Governance & Strategy
Nigel has worked in the NHS for over 20 years in a variety of planning, governance and project management roles in acute, community and mental health organisations. He is a qualified Company Secretary and has an Msc in Project Management. Nigel was the Merger Project Director for the first successful merger of two FTs (North Essex Partnership NHS FT and South Essex Partnership NHS FT) in April 2017.
Suzanne Tracey
Chief Executive
Royal Devon and Exeter NHS Foundation Trust
Suzanne joined the NHS in 1993 having qualified as an accountant with Price Waterhouse. She held the post of Director of Finance/Deputy Chief Executive at Yeovil District Hospital NHS Foundation Trust since 2002 before joining the Royal Devon and Exeter NHS Foundation Trust to take up the role of Director of Finance in 2008 and subsequently Deputy Chief Executive/Chief Financial Officer. Suzanne was appointed Chief Executive in 2016. She is also Chair of the Healthcare Financial Management Association (HFMA) Provider Faculty and Past President of the HFMA.
SUPPORter Opportunities
Sponsoring or exhibiting at the Governance Conference gives you the unique opportunity to showcase your company's value to an audience of senior decision makers and topic experts from across the health sector.
The different packages on offer are listed below. For more information about getting involved as a sponsor or to book an exhibition space please email David Morgan or call 020 7227 1164.
Event partner
As event partner, you'll get the opportunity to position yourself as the leading governance expert at a time when it is becoming a key priority for NHS trusts.
The package includes:
The opportunity to deliver a breakout session as part of the conference programme
The chance to chair an additional breakout session at the event
50 words promoting your breakfast session to be included in an email sent to all pre-registered delegates
High profile branding on the event website, printed material and signage
An exhibition stand (9m2)
Three delegate places
A seat drop to be distributed in the main plenary room.
Cost: £10,500.00 + VAT
Event supporter
As the event supporter, you will benefit from an enhanced profile at the event to promote your products or services to delegates.
The package includes:
The opportunity to chair one breakout session at the event
The opportunity to host a lunchtime surgery lasting 30 minutes in the exhibition
Branding on the website including information about your lunchtime surgery
An exhibition stand (6m2)
Two delegate places
A seat drop to be distributed in the main plenary room.
Cost: £5,000.00 + VAT
Exhibition package
The exhibition will be held next to the main conference room and this is where lunch and all refreshments will be served to support networking with delegates. There are limited stands available.
The package includes:
Exhibitions space of 6m2
Table and two chairs
Electricity supply
Lunches and refreshments
One delegate place
Two exhibitor stand staff passes
Cost: £1,500.00 + VAT