Governance conference
7 May 2020 – BMA House, London
Why attend Governance conference?
The NHS Providers' Governance conference is a unique experience – it's your chance to hear from high profile speakers and meet with members in the sector who are committed to improving governance and board performance.
Our event, taking place on 7 May in London, is the only kind in the sector, giving you a variety and depth of guidance on the topics that matter to you – information you won't find anywhere else.


Meeting the challenges of collaborative working
Governance conference 2018 was all about working in new partnerships. Collaborative working is likely to generate new risks to service delivery that are potentially hard to identify and present a challenge for many directors and boards to manage effectively. The event examined these challenges, and tried to clarify the responsibilities and liabilities of directors and boards and look at ways in which the oversight of risk can be strengthened.
Join over 250 of your peers at the next event on 7 May 2020 to get the latest policy updates, practical tips and techniques you need to ensure you have effective and efficient governance arrangements within your organisation. 
"A great opportunity to refresh your thinking, learn from others and network with peers."  Previous delegate
Book your place
Bookings for Governance conference 2020 will open later in the year. Complimentary places are available for NHS trusts and organisations only on a first come first served basis. Commercial organisations can attend via our Associate Membership Scheme.
NHS Provider members
Two complimentary places for NHS trusts are available on a first come first served basis. Spaces fill up quickly so please book early to avoid disappointment. 
Associate scheme members
| | |
| --- | --- |
| Ticket | Delegate fee |
| Full conference place | £299 + VAT |
Find out more about becoming an associate member. For more information email Mark Stevenson or call 020 7227 1164.
Terms and Conditions
Two complimentary places are allocated for NHS trusts on a first come first served basis.
For associate members a cancellation fee will apply if you cancel four weeks prior to the conference. The full delegate fee will apply after this date.
There may be a photographer at the event and photographs of delegates may be used on future marketing materials. If you do not want your photograph to be taken or used in this way please notify a member of staff on site.
Programme details are correct at time of going to press. We reserve the right to make changes where necessary.
2018 Programme
---
Registration and exhibition viewing
Introduction and Chair's welcome
Welcome from Gill Morgan, chair of NHS Providers
Gill sets the scene for the conference.
Key risks in collaborative working and how to deal with them
Saffron will give a strategic perspective on the key risks involved in working across organisations, including within sustainability and transformation partnerships and integrated care systems. She will outline enablers for collaborative working and some of the barriers for boards to keep front of mind.
Collaborative working in practice
Hear about the innovative practical examples of work being done in North Cumbria to improve and deliver sustainable services that match the needs of their local communities.
Refreshments and exhibition viewing
Directors' duties on collaborative projects
Revisit the legal duties of directors in the context of collaborative working and learn about how directors can meet their obligations to their trust while delivering on different forms of partnership projects.
Panel Q&A
Dame Gill Morgan will chair a panel discussion with the plenary speakers taking questions from the audience. This session is your chance to quiz the speakers on their presentations and on other key governance issues.
Panelists
Saffron Cordery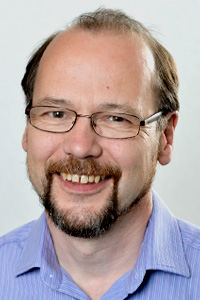 Professor John Howarth
Sharon Lamb
Lunch and exhibition viewing
A wider influence - extending our system leadership
Working in collaboration with other organisations and new partners requires a different approach to leadership. Board members need to bold when it comes to implementing change and building relationships with new partners. This session considers fresh perspectives on leadership and examines how to develop an influential leadership style. Discover how to have confidence in your own ideas and effectively influence others.
Chair
Angela Greatley OBE
Speakers
Dean Fathers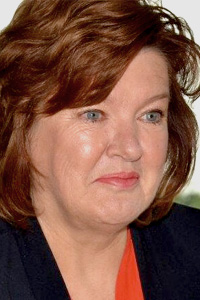 Carol Bode
Michael Wood
NEDs working in collaboration
How can we ensure that work in  sustainability and transformation partnerships and integrated care systems is subject to the same  rigorous challenge as is commonplace in NHS boardrooms? Given the strategic insights and independent perspective Non executive directors  provide, building in appropriate opportunities for challenging the board is essential.  In this session a panel of NEDs discuss their experiences of doing this and the approaches they have developed with their trusts.
Chair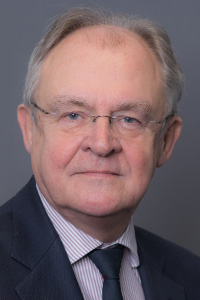 Chris Lawrence
Speakers
John Carvel
Sheila Childerhouse
Fayaz Malik
Operating effective committees in common
The use of committees in common is becoming a routine means by which decisions are made at collaborative level and also provide a means by which assurance can be sought that key risks to strategic objectives are being identified and managed.  However operating successful and effective committees that take their decisions lawfully is not always straightforward.  In this session Tim Winn, a partner at Mills and Reeve LLP looks at the dos and don'ts of committees in common.
Chair
Susan Sjuve
Speaker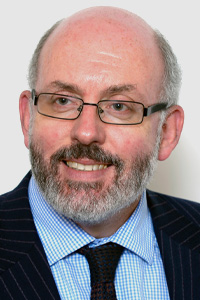 Tim Winn
Refreshments and exhibition viewing
Working effectively across multiple partnership footprints
Trusts in all sectors often work across Sustainability and Transformation Partnership (STP) footprints. This is particularly the case for providers of mental health services, community services, specialist and tertiary care and ambulance trusts which often interact with numerous partners.  This adds complexity to service delivery and provides a challenge in exerting influence.  In this session three trusts discuss how they are meeting the challenges of working across footprints and creating a strategy which creates opportunity for successful collaboration.
Chair
Marie Gabriel
Board and council of governor relationships in times of change
Foundation trust governors have a duty to represent the interests of their members and the public.  In times of change this can be challenging and can change the dynamic of council and board relationships. A panel of chairs discuss how they work with their boards and councils to promote effective relationships.
Chair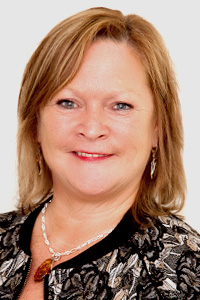 Suzy Brain England OBE
Speaker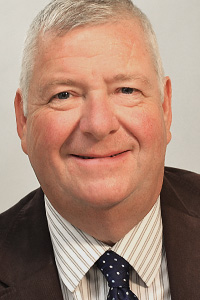 Brian Stables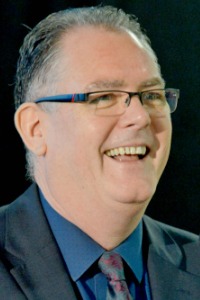 Paul Devlin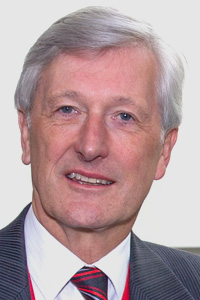 Michael C. Smith
Turning things around in a challenging system: the provider board's role
Some partnerships present their member organisations with particular challenges because of factors such as geography, the quality of historical relationships, financial difficulty, outdated infrastructures or partnership dynamics. This session looks at the trust board's critical role in leading change and guiding organisational transformation. A panel of trusts share their experiences on how to deal with partnership challenges including the attitudes, behaviours and skills you need to confidently deal with them.
Chair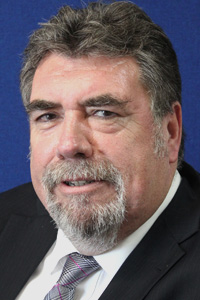 David Highton
Networking opportunities
This event provides the platform for the thinking, discussion and debate that lies at the heart of your role. Enjoy networking throughout the conference with other governance professionals to share insight and best practice.
Join in the conversation on Twitter using #governance20
2018 Speakers
Dame Gill Morgan
Chair
NHS Providers
Gill joined NHS Providers as chair at the beginning of 2014. Her career in healthcare began as a doctor working in hospitals, general practice and public health before moving into management. Her previous roles include permanent secretary of the Welsh Assembly government, chief executive of the NHS Confederation and chief executive of North and East Devon Health Authority.

Gill is a fellow of the Royal College of Physicians and the Faculty of Public Health and is a member of the Royal College of General Practitioners. While working in healthcare, she served on a large number of national committees and working groups. She has an honorary Doctorate of Science from City University and is a past president of the International Hospital Federation. She is a trustee of the Lloyds Bank Foundation and is a patron of the Infection Prevention Society.

Gill was made a Dame Commander of the Order of the British Empire in June 2004.
Mark Brandreth
Chief Executive
The Robert Jones and Agnes Hunt Orthopaedic Hospital NHS Foundation Trust
Mark has been the chief executive since April 2016 and is the chief executive lead for the National Orthopaedic Alliance. During his tenure the hospital was awarded top ranking in the country for patient experience and for patient reported outcome measures for hip and knee surgery.

Mark was recognised for his work on changing culture by being made a finalist in the HSJ Chief Executive of the Year (2017) after less than 18 months in post.
Saffron Cordery
Deputy Chief Executive
NHS Providers
Saffron is NHS Providers deputy chief executive, part of the senior management team and sits on our board. She has extensive experience in policy development, influencing and communications and has worked in the healthcare sector since 2007. Before moving into healthcare, Saffron was head of public affairs at the Local Government Association, the voice of local councils in England. Her early career focused on influencing EU legislation and policy development, and she started working life in adult and community education.

She has a degree in Modern Languages from the University in Manchester, for ten years was a board member and then chair of a 16–19 college in Hampshire and is a trustee of GambleAware, a leading charity committed to minimising gambling-related harm.
Dean Fathers
Chair
Nottinghamshire Healthcare NHS Foundation Trust
Prior to becoming chair of Nottinghamshire Healthcare, Dean chaired NHS Bassetlaw, had a long period as a non-executive director on the South Yorkshire Strategic Health Authority and has also chaired Doncaster Health Authority. He currently sits on the NHS' workforce race equality standards (WRES) advisory group, the NHS' culture advisory group, has been involved with both the accelerated access review and the national strategy for improvement and leadership development advisory group (Smith review) and is a member of NHS Improvement's chairs' advisory partnership board.

Alongside his duties in the NHS, Dean is also a non-executive director with the parliamentary and health services ombudsman.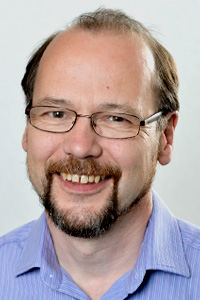 Professor John Howarth
Deputy Chief Executive
Cumbria Partnership Foundation Trust and North Cumbria University Hospitals Trust
Professor John Howarth is a senior clinician with 35 years experience. As well as being chief executive for two trusts he is also professor of primary care at UCLAN and works clinically in the small Cumbrian town of Millom. He is a senior clinical leader in the integrated health and care system in North Cumbria.
Sharon Lamb is a healthcare specialist and highly experienced in transformative healthcare transactions and projects, as well as comprehensive healthcare regulatory advice. She has advised both the private sector and public organisations on transactional mandates, including hospital mergers and acquisitions, complex health care projects, accountable care systems, healthcare payment systems, hospital developments and contractual and joint venture arrangements.

Sharon has acted as a lead on a full range of public private partnerships, including PFI and LIFT and is also an associate fellow of the Nuffield Trust.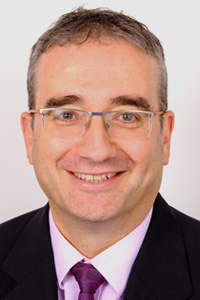 Nigel Leonard
Executive Director Corporate Governance and Strategy
Essex Partnership University NHS Foundation Trust
Nigel has worked in the NHS for over 20 years in a variety of planning, governance and project management roles in acute, community and mental health organisations. He is a qualified company secretary and has an Msc in project management. Nigel was the merger project director for the first successful merger of two foundation trusts (North Essex Partnership NHS Foundation Trust and South Essex Partnership NHS Foundation Trust) in April 2017.
Angela Greatley OBE
Chair
Central London Community Healthcare NHS Trust
Angela is an experienced leader who has worked across the public and voluntary sector. She has particular strengths in governance, quality improvement and board leadership and was awarded the O.B.E. in the 2012 Birthday Honors list recognised for services to mental health.

Angela has experience as both a chair and non-executive director within NHS settings, and a successful executive career including as chief executive of the Sainsbury Centre for Mental Health, a leading charity, and as director of commissioning in a London health authority.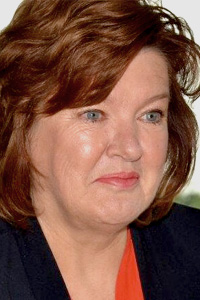 Carol Bode
Chair
Wiltshire Health and Care LLP
Carol is an experienced board director and OD specialist whose career spans 35 years across various sectors. Carol operated in the private sector enjoying senior positions in GMAC-RFC, The Automobile Association, Sainsbury's and Topshop.
Since 2005, Carol has built a portfolio of non-executive director positions and is the chair of Wiltshire Health and Care LLP, in the housing sector Group Chair of Radian and in the voluntary sector chair of Basingstoke Voluntary Action. She also serves as a magistrate.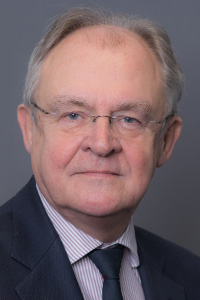 Chris Lawrence
Chair
Hertfordshire Partnership University NHS Foundation Trust
Chris has been Chair of Hertfordshire Partnership University FT since 2014 joining as a NED in 2012. A former international partner of PwC, Chris' professional career following a degree in Spanish and Portuguese at Leeds University, spanned 35 years. This included a three year break as MD of the London Philharmonic Orchestra. He specialised in international M&A at Citibank and Rothschilds and was a member of the global team managing the merger of Price Waterhouse and Coopers and Lybrand.
Sheila Childerhouse
Chair
West Suffolk NHS Foundation Trust
Sheila has served on various local and regional health bodies since 1984 in non-executive and chair roles, most recently at the East of England Ambulance Service NHS Trust (EEAST) and Anglian Community Enterprise. Prior to joining EEAST in 2013, Sheila was chair of NHS Norfolk and Waveney and deputy chair of the East of England Development Agency. She has also held roles as interim chair of The Queen Elizabeth Hospital King's Lynn NHS Trust (2005), and chair of the national NHS Confederation Rural Sub Group (20014-2012).
John Carvel
Non Executive Director
Dorset HealthCare NHS Foundation Trust
John Carvel spent 36 years as a journalist at the Guardian, latterly as its social affairs editor, specialising in health and social care. Since leaving the paper in 2009 he has served on various NHS bodies including the National Leadership Council (2009-2011), Healthwatch England's national committee (2012-2017) and the Panel of the National Data Guardian (2015-present.) He became a non-executive director of Dorset HealthCare University NHS Foundation Trust in October 2017. He has taken a special interest in development of the Dorset Care Record.
Susan Sjuve
Chair
Royal Surrey County Hospital NHS Foundation Trust
Sue started her career at Guys Hospital Paediatric research unit as a research technician. Her executive career was in financial services where she held director roles in The Woolwich, Barclays and National Australia Group. Her skills and experience include programme and risk management, marketing, sales, CRM and diversity and inclusion.

Previously Sue chaired Sussex Community NHS Foundation Trust and was a non-executive director at Surrey PCT. Sue is also chair of the Makaton Charity.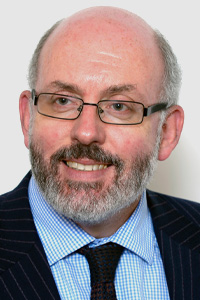 Tim Winn
Partner
Mills-Reeve
Tim is the national head of law firm Mills & Reeve's governance group, advising NHS providers on how to collaborate lawfully with other providers, commissioners, local authorities, businesses and universities. The firm has led the debate on partnerships from current hot topics like STPs, ACS/Os and hospital chains to AHSC/Ns, Private Patient Units and cost-saving Joint Ventures. If you would like to discuss anything, or just say hello, you can contact Tim through Mills & Reeve's stand in the exhibition.
Marie Gabriel
Chair
East London NHS Foundation Trust
With over 14 years of NHS board experience, Marie is currently chair of East London NHS Foundation Trust. Prior to this Marie chaired health commissioning organisations with budgets up to £3bn, (NHS East London and the City from 2011, NHS North East London and the City from 2012 and NHS Newham from 2003). Before that, she was vice chair of Newham University Hospital Trust and previous to that chair of Newham Community Health Council. Currently, Marie undertakes a number of wider NHS roles including chairing the NHS workforce race equality standard strategic advisory group and as a member of the NHS equality and diversity council.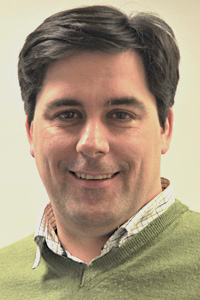 Wayne Bartlett-Syree
Director of Strategy and Sustainability
East of England Ambulance Service
Wayne's career that has taken him from the sluice rooms to the board room. Wayne's first job was as a nurse auxiliary at Bedford South Wing Hospital in 1998 before training as a nurse at the Queen's Medical Centre in Nottingham. After qualifying he worked his way up the ranks becoming a senior nurse in critical care. Wayne moved into management working in clinical networks delivering a range of service improvement programmes before leading urgent and emergency care reform in Coventry and Warwickshire and West Midlands, he has also been a member of the national SMT for specialized commissioning at NHS England.

His current role sees him responsible for the strategy and transformation of East of England Ambulance Service.
Christine Baldwinson
Trust Secretary
Central and North West London NHS Foundation Trust
Christine is a governance professional with some 40 years experience in a wide range of public sector bodies. She has been Trust Secretary of CNWL for 10 years and understands the need to facilitate working in multiple partnerships within the current legal framework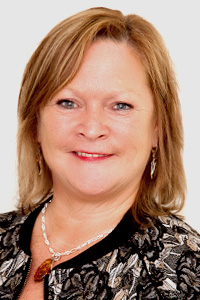 Suzy Brain England OBE
Chair
Doncaster and Bassetlaw Teaching Hospitals Foundation Trust.
Suzy has led the stakeholder engagement activity for South Yorkshire's integrated care system which is now in shadow form. Her session will be based on the inaugural conference for governors. Suzy is also chair of the board of Derwent Housing Association (part of the Places for People Group), chair at Keep Britain Tidy (the litter charity) and chair of Sheffield Business Improvement District.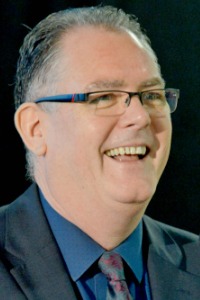 Paul Devlin
Chair
Lincolnshire Partnership NHS Foundation Trust
Paul Devlin was appointed in May 2015 as Chair of Lincolnshire Partnership NHS Foundation Trust which provides mental health and learning disability services in Lincolnshire.
Paul has had a varied and successful career in a number of senior leadership roles within the third sector as well as executive and non-executive director level experience.
Paul is particularly committed to ensuring patients receive the best care possible to enable people to maintain their independence.
Paul occasionally writes, speaks, and regularly tweets about, governance best practice, and had blog pieces published by Health Service Journal and NHS Providers.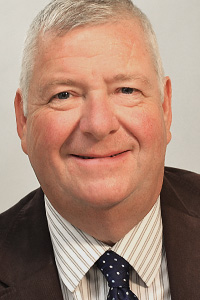 Brian Stables
Chair
Royal United Hospitals Bath NHS Foundation Trust
Brian has been chair of Royal United Hospitals Bath since April 2010, and helped lead the process for becoming a foundation trust in November 2014. Before this, he was a non-executive director at NHS Wiltshire, vice chair and chair of provider services and for two years was a foundation trust network board member.

Outside of the RUH, he is a trustee of Wiltshire Mind, and has mentored for a number of years with Great Western Enterprise. He is also an associate lecturer with the Open University on the chartered manager degree apprenticeship programme and works with HFMA on their NAPC postgraduate programme for personal effectiveness and leadership, both as a course writer and module lead tutor.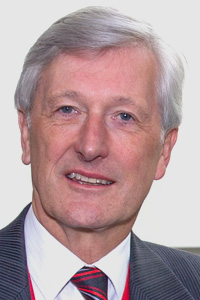 Michael C. Smith
Chair
Bradford District Care NHS Foundation Trust
BDCFT is a Mental Health and Community Services Trust serving a diverse population of c.600000 in West Yorkshire. Michael has been Chair of the Trust since 2013, leading the Board through its approval as a Foundation Trust in 2015 – one of the last to be designated. The Trust is active in service and integrated care developments locally and across West Yorkshire. Prior to joining the NHS as a NED, Michael worked for Yorkshire Water.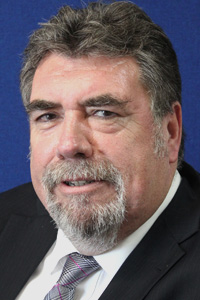 David Highton
Chair
Maidstone and Tunbridge Wells NHS Trust
An accountant by training, David joined the NHS in 1990 as an FD and moved into chief executive roles in Ealing, Chelsea and Oxford until 2003. Subsequently he led a number of successful independent ISTC bids and from 2011 spent 6 years in Qatar as executive director of corporate development for 11 public hospitals and latterly acted as an advisor to the minister of health.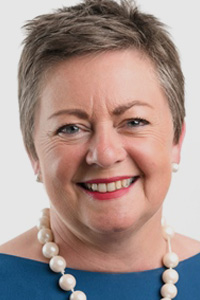 Jacqueline Totterdell
Chief Executive
St George's University Hospitals NHS Foundation Trust
Jacqueline is an experienced NHS leader, having previously been chief executive of West Middlesex University NHS Trust, where she helped steer the organisation through its merger with Chelsea and Westminster Hospital NHS Foundation Trust. She has also been chief executive of Southend University Hospital NHS Trust, where she spent five years. She has also been chief operating officer at Barts Health and The Hillingdon Hospital NHS Trust.
Fayaz Malik
Non-Executive Director
Black Country Partnership NHS Foundation Trust
Fayaz is a Vice-Chair of Finance and Investment Committee and a Deputy Chair of Audit at BCPFT NHS.
Fayaz is a Fellow of Association of Chartered Certified Accountants and works as a management consultant. As a senior finance professional, he has had significant experience working in the public sector as well as in the wider commercial sectors in the areas of business planning, strategy, M&A, JV, risk management and restructure.
Fayaz is a professional mentor at the Aston Business School and an Advisory Board Member at the Global Risk Community. He is a former member of, and contributor to, the University of Cambridge supported Performance Management Association Journal.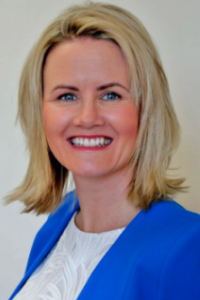 Ramona Duguid
Director of Integration
North Cumbria Integrated Health and Care System
Ramona Duguid is an experienced NHS manager with over 18 years' experience, predominantly in acute services. Ramona holds a Master's in Business Administration (MBA) with Distinction and is the Director of Integration for the North Cumbria Integrated Health and Care System, one of fourteen areas chosen nationally to lead on integrating care.

Ramona has worked in a number of roles across acute/district general hospital services. She was the Associate Director of Governance and Quality for seven years, for one of the fourteen Keogh Review Trusts and led multiple quality and safety improvements as part of the national special measures process. She also has extensive experience in governance and risk management.

Ramona is a senior leader within the Integrated Health and Care System in North Cumbria. She is passionate about integrating health and care, organisational culture, patient safety and population health.
Michael Wood
Local Growth Advisor
NHS Confederation
Michael Wood has worked as the NHS local growth adviser at the NHS Confederation since November 2015.
For part of this period, he combined this role with the post of Deputy Local Growth Consultant for the Higher Education Funding Council for England (HEFCE). Prior to this he was a senior European policy manager at the NHS European Office for more than seven years. He has also worked at the Parliamentary and Health Service Ombudsman and for a Member of the European Parliament in Brussels.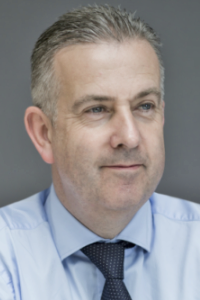 Andrew Millward
System Lead Director of Communications and Corporate Affairs
Devon STP
As STP Lead Director for Communications and Corporate Affairs, Andrew works as part of a team which is helping transform services across Devon. He specifically leads on system engagement with the public, patients and staff, and is leading on work to reduce costs on corporate services across Devon. The programme, which will save £17 million over three years, looks at how corporate services (such as HR, IT and legal services) are managed more efficiently so that more money is invested in frontline NHS care. Andrew has worked in the health sector for 15 years, including senior roles at NHS South of England and the Department of Health.
SUPPORter Opportunities
Sponsoring or exhibiting at the Governance Conference gives you the unique opportunity to showcase your company's value to an audience of senior decision makers and topic experts from across the health sector.
The different packages on offer are listed below. For more information about getting involved as a sponsor or to book an exhibition space please email Mark Stevenson or call 020 7227 1164.
Event partner
As event partner, you'll get the opportunity to position yourself as the leading governance expert at a time when it is becoming a key priority for NHS trusts.
The package includes:
The opportunity to deliver a breakout session as part of the conference programme
The chance to chair an additional breakout session at the event
50 words promoting your breakfast session to be included in an email sent to all pre-registered delegates
High profile branding on the event website, printed material and signage
An exhibition stand (9m2)
Three delegate places
A seat drop to be distributed in the main plenary room.
Cost: £10,500.00 + VAT
Event supporter
As the event supporter, you will benefit from an enhanced profile at the event to promote your products or services to delegates.
The package includes:
The opportunity to chair one breakout session at the event
The opportunity to host a lunchtime surgery lasting 30 minutes in the exhibition
Branding on the website including information about your lunchtime surgery
An exhibition stand (6m2)
Two delegate places
A seat drop to be distributed in the main plenary room.
Cost: £5,000.00 + VAT
Exhibition package
The exhibition will be held next to the main conference room and this is where lunch and all refreshments will be served to support networking with delegates. There are limited stands available.
The package includes:
Exhibitions space of 6m2
Table and two chairs
Electricity supply
Lunches and refreshments
One delegate place
Two exhibitor stand staff passes
Cost: £1,500.00 + VAT
Venue
Our Governance conference takes place on 7 July 2020 in London. Further details will be released closer to the time.
Joining instructions will be sent to delegates before the event.