Annual Conference and Exhibition
8 - 9 October 2019, Manchester Central
why attend annual conference?
The annual conference and exhibition is a unique experience where over 700 ambitious health professionals can learn, discover, celebrate and shape the future together. 95% of delegates rated last year's annual conference as excellent.

This year's dynamic programme will explore the key issues that matter to you - giving you the opportunity to debate, discuss and share ideas with expert speakers from within the healthcare sector and beyond. We are pleased to confirm our chair for the conference - Martha Kearney, broadcast journalist and Radio 4's Today Programme presenter.
Follow #NHSP19 to tap into the insights and highlights from this year's event.
conference theme
This year's annual conference programme focuses on 'ambition to reality' – exploring how providers are embracing new opportunities with a realistic eye on the need to recover performance, stabilise the sector's finances and invest to transform.
Our breakout sessions will cover three strands: 
Ambitious for Quality
Focusing on sustainable quality improvement journeys and how organisations can embed improvement to effect real and lasting change in the care of patients and service users.

Ambitious for Workforce
Beyond the long term plan: looking at practical, innovative and long term solutions to workforce challenges.

Ambitious for Systems
Exploring how autonomous multi-sector organisations can work together across systems to improve how care is delivered, centered around patients and service users.
Book your place
Annual conference and exhibition 2019 will take place on 8-9 October in Manchester. Group discount tickets are available - book three places and get the forth place free! The free place applies to the lowest rate purchased and does not apply to day delegates. Please book delegate places at the same time.

Half price places for future leaders
We're offering all members two half price tickets* to our annual conference and exhibition for those looking to develop their career in health. That's a saving of over £200. Find out more in the terms and conditions below.
Delegate rates
NHS Providers members
Ticket type
Cost (exc. VAT)
Early bird (ending 5 April)
Save £50
£400
Standard (after 5 April)
£450
Day 
£310
Non members (NHS and charity)
Ticket type
Cost (exc. VAT)
Early bird (ending 5 April)
Save £50
£610
Standard
£660
Day
£470
Commercial organisation
Ticket type
Cost (exc VAT)
Early bird (ending 5 April)
Save £50
£880
Standard
£930
Day
£700
Conference dinner
| | |
| --- | --- |
| NHS Providers member | £60 |
| Non member and commercial | £75 |
Development places
Half price tickets to annual conference for future health leaders 
We are offering each member two half price tickets* to our annual conference and exhibition for those looking to develop their career in health. That's a saving of over £200.
The offer is open to anyone below board level, providing a unique opportunity for them to develop their leadership mind-set by taking time out of the office to learn and debate amongst senior health professionals. 
To find out how to book your place email events@nhsproviders.org
Terms and conditions
Discounts and payments
Group discount applies to two day conference places only and not dinner places. 

The free place applies to the lowest rate purchased and does not apply to day delegates.

* Development places are only open to NHS Providers members (below board level). Each member will be entitled to two full day tickets at half price. The development places offer applies to two day tickets only and does not apply to dinner or day tickets. Both places must be booked at the same time to qualify for the discount.
A mixture of one day and full conference bookings can be made, however discounts will be applied separately.
A mixture of delegate categories within a group (e.g. member and non-member tickets) is not possible and must be booked separately.
Invoices must be settled within 30 days and at least 2 weeks before the event, or admission may be refused. If payment has not been made in advance, please ensure you have a credit/debit card with you so that payment can be taken at registration.
Invoices can be paid via credit/debit cards or BACS by invoice (a PO number is mandatory when booking).
Payment by invoice will not be available after 8 September. Bookings after this date will need to be paid by credit/debit card.
Cancellation Policy
Cancellations will be charged a £100 administration fee. The full fee is payable for any cancellation received 30 days before the event. These charges cover the administration costs that we incur on cancellation.
Cancellations can be completed via the booking website or via email: events@nhsproviders.org
If a cancellation is made within a group booking, the discount for the remaining members will also be re-calculated. Any refunds will be paid via the original payment method.
Refunds will be processed after online booking for the event has closed.
Delegate information
Registration details and a map will be sent two weeks before the event
All changes to delegate name, job title and organisation must be made two weeks prior to the event.
Unless you specify when booking, you will be added to the delegate list that will be circulated to conference delegates and exhibitors. 
Amendments to delegate information can be made at the registration desk at the event.
Delegate substitutions are possible and can be made through the booking website or by email.
There will be a photographer at the event and photographs of delegates may be used on future marketing materials. If you do not want your photograph to be taken or used in this way, please notify a member of staff on-site.
Programme details are correct at the time of going to press. We reserve the right to make changes where necessary.
 Data protection
If you opt in during the booking process, we will include your personal details on the delegate list which may be given to delegates, sponsors and exhibitors. The delegate list includes name, job title and company information but not contact details.
Some sponsorship packages allow our sponsors to have access to your email address. They will only be allowed to make reasonable use of the data they receive. If you wish to opt-out of your contact details being passed onto these partners, please email events@nhsproviders.org
Programme
This year's dynamic programme explores the keys issues that matter to you. You'll get the opportunity to debate, discuss and share ideas with expert speakers from within the healthcare sector and beyond. Hear from health leaders who are driving change across the sector and discover innovative solutions you can use in your organisation. We are delighted to announce that our chair for the day is Martha Kearney, broadcast journalist and BBC Radio 4 presenter. Follow @NHSProviders and #NHSP19 to be the first to hear about speaker updates.
---
Registration, refreshments and exhibition
Opening address
Location: Exchange auditorium 
The provider sector faces major challenges and opportunities as we enter the next phase in the NHS' development. Chief Executive Chris Hopson opens the conference with his assessment of the state of the sector and the actions that are needed to put trusts on a more sustainable path.
Leading and embedding a compassionate, inclusive and collaborative culture
Location: Exchange auditorium 
Exploring the vital role that an engaging, inclusive culture and strong leadership play in the success of organisations.
Exhibition, refreshments and networking
Breakout sessions – choose one
Hardwiring quality improvement into your trust's culture
Location: Exchange 11

What steps should trust boards take to hardwire quality improvement into their organisational culture? What investments in infrastructure, staff capability and culture are required? This session will explore what strategic, organisational approaches to quality improvement look like in practice, with examples from trusts that have made quality improvement part of their organisation's DNA. It will explore the evidence on building improvement capability and describe steps of the improvement journey that trusts must go on to put in place an organisation-wide approach.  
Chair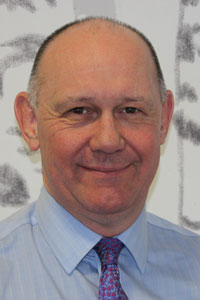 David Fillingham
Moving in the right direction: the journey from 'requires improvement' to 'good'
Location: Exchange 9

The challenges facing trusts rated by the CQC as requiring improvement are often complex and long-standing, demanding the board and staff to achieve significant improvements right across the organisation. During this session delegates will hear from several trusts who have recently achieved 'good' CQC ratings having previously been rated as 'requires improvement'. They will discuss their improvement strategies and approaches including shaping the trust's strategic aims, strengthening governance frameworks, supporting improved relationships with staff and local stakeholders, and introducing innovative changes to service delivery.
Chair
Dr Francesca Cleugh
A practical look at the highs and lows of integrating Birmingham's health and social care services for older people
Location: Exchange 10
Two years have passed since we began our journey to work as one system to completely redesign how care is provided to older people across Birmingham. From changes in acute front and back door services, to setting up a new multi-agency community service, we'd like to share our experiences, as well as hear your questions and views. Whether you are about to make a start, or are already well into your own journey, this session would suit those looking to discuss topics such as: leading change across multiple agencies, establishing collaboration, achieving measurable financial savings, working with commissioners, cross-agency vs. internal agency governance, how to empower front-line teams to embrace change, and how to do all this whilst improving services for older people.  
Exhibition viewing, lunch and networking
Satellite sessions in the exhibition area
Maximising the value of the voluntary sector as a system partner
Location: Exchange Hall, Theatre B
What impact can the voluntary sector can have on relieving pressure on the health and social care system, improving outcomes for people and the patient experience. Can it really free up resources? The session will focus on winter pressures and learning from Red Cross experiences working in hospitals across the UK in recent years - what interventions work best and where the system could work better. It will look at how NHS providers can leverage the value of the voluntary sector to prevent unnecessary hospital admissions, reduce length of stay and prevent readmissions.
Introducing the session
Saffron Cordery
Speakers
Naomi Phillips
Deborah Fisher, OBE
The first digital collaborative staff bank for medics: paving the way to a sustainable workforce
Location: Exchange Hall, Theatre A
This session will delve into Locum's Nest's South England collaborative staff bank composed of six NHS trusts, spanning over 135 miles. These pioneering trusts, who are part of the first digital collaborative staff bank, are leading the way to a sustainable NHS workforce. They have shown that the silo-driven mentality often associated with the NHS is being eroded and demonstrated that a collaborative vision to staff banks can really make the NHS feel like a family - paving the way for a new way of working in the NHS. Guest speakers, Lara Alloway and Catherine Hope Maclellan will be giving a direct account of the collaborative, sharing why they decided to be a part it and the benefits it's had for their organisations.
In conversation with NHS England's Chief Executive
Location: Exchange auditorium 



Speakers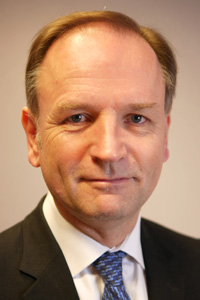 Simon Stevens
Exhibition, refreshments and networking
Breakout sessions 2 – choose one
Inclusive leadership: how can providers promote and support diversity in NHS boards?
Location: Exchange 11
Creating an inclusive and diverse workforce is proven to improve organisational culture, improve staff retention and be better for patients. An inclusive culture must be set by the leaders of the organisation but what exactly can providers do to help foster inclusive and diverse NHS boards. In this session experts will discuss the practical and pragmatic steps boards can take to improve the diversity of the workforce and in particular, how to support the future pipeline of inclusive NHS leaders. 
Chair
Saffron Cordery
Speakers
Simon Fanshawe OBE
Stacy Johnson MBE
Innovate to change - examining impactful short-term workforce solutions
Location: Exchange 9
While the attention of national policy makers is set towards a long-term vision to fill the 100,000+ vacancies throughout the NHS, it is clear that success in the short-term will be harder to come by. This session will offer an insight into how NHS trusts could look to approach staffing issues in the next five years by showcasing proven methods which have addressed workforce challenges in the short-term. Our three speakers – from within and outside the NHS – will discuss their experience of radically improving staff engagement and morale; collaborating with local partner organisations to enhance employment offers and successful recruitment from outside the UK.
Chair
Helen Buckingham
Speakers
Jonathan Higman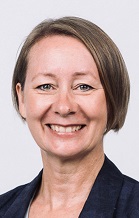 Beverley Murphy
Martin Kirke
Kark and beyond: the challenges of being an NHS director
Location: Exchange 10
This session will consider the recent Kark review into the application of the fit and proper persons test for directors and Kark's recommendations for the future.  We will suggest steps NHS organisations can take now to prepare for the implementation of Kark and other developments and pressure affecting NHS directors.
Transforming patient care and experience through digital transformation
Location: Exchange auditorium 
Exploring how the NHS can maximise the latest digital technology to positively benefit patients and staff.


Speakers
Beverley Bryant
Dr Ben Goldacre

Matthew Gould
Drinks reception served from the NHS Providers stand
Opened by Dame Gill Morgan, NHS Providers chair, and John Rostill, The Retirement Fellowship chief executive. 
Conference dinner with after dinner speaker
Speaker: Alastair Campbell
Location: Midland Hotel

Alastair Campbell is a writer, communicator and strategist best known for his role as former British prime minister Tony Blair's spokesman, press secretary and director of communications and strategy. Still active in politics and campaigns in Britain and overseas, he now splits his time between writing, speaking, charities and consultancy.

He has recently written a personal memoir on depression and the pursuit of happiness and will speak candidly about his mental health struggles, reflecting on how important it is to talk about and why people are scared to discuss mental health at work. He will also share anecdotes from his time at the centre of British politics as well as his insight into the state of politics today.
---
Registration and exhibition viewing
New strategies for improving sickness and stability rates
Location: Exchange 10
This session will focus on new and innovative strategies for improving sickness and stability rates within NHS organisations. These strategies will support the key pillars of the new People Plan introduced by Dido Harding.
Run by Salary Finance
Unlocking the value of NHS data and what you need to be aware of in the era of new technologies
Location: Exchange 9
Harnessing the power of NHS data to fuel innovation and improve patient care is at the heart of today's health care revolution. This value can be unlocked commercially for the NHS, and for its patients in generating more effective, personalised diagnosis and treatments, but needs to be carefully considered. This session, jointly run by Hempsons and EY, will explain how NHS data can help place your organisation at the forefront of health care innovation. We'll explore the key issues that need to be understood so you know what questions to ask, ensuring the benefits of new technology can flourish in an environment that still protects patients and the NHS.
Welcome address from the chair
Gill's reflections of her time as chair of NHS Providers
Location: Exchange auditorium

Dame Gill Morgan reflects on her time as chair of NHS Providers.
Playing a critical role in prevention and early intervention
Location: Exchange auditorium
This session will focus on how prevention can play a key role in managing mental health, both for individuals managing their own mental health issues, and more broadly in society.
Speakers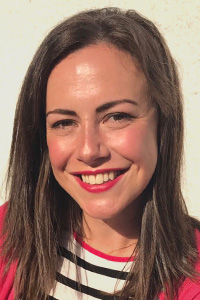 Isabel Hardman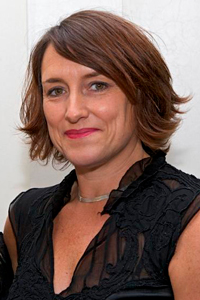 Sue Baker OBE
Exhibition, refreshments and networking
Breakout sessions – choose one
An ideal world: thinking big about collaboration with primary care
Location: Exchange 11

As the health service increasingly focuses on integration between services at a local level to join up and improve patients' care, the provider sector is looking to primary care as an important partner in system working. The long term plan for the NHS looks to a future world where primary care, community services and other  secondary care services  work together seamlessly to deliver joined up care. But where are we now in collaborating with primary care, and what would ideal partnerships look like? In this interactive workshop, attendees will discuss these questions and rethink a vision for how the NHS can achieve its ambition of joined up working.
Chair
Vincent Sai
Speakers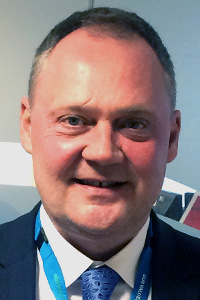 Andrew Ridley
Toby Lewis
Two sides of the system coin: accountability and autonomy
Location: Exchange 9
The NHS long term plan and subsequent proposals to change existing NHS legislation have raised questions about the autonomy of individual providers and lines of accountability to the public and to regulators. As we move towards STP/ICS partnership boards, system-wide goals and performance measures, how will these changes affect the autonomy and responsibilities of providers? This session will focus on these questions and more, against the evolving backdrop of system working and changes to the NHS architecture.
Chair
Julie Wood
Managing finances in a world of system working
Location: Exchange 10
In the new world of system work, providers, commissioners and other local organisations need to take collective responsibility for the use of financial resources. They will need to work together to ensure finances are aligned with system operating plans, which will also include workforce and activity assumptions. Organisations will need to focus on 'open book' working and look to achieve delivery against system control totals. In this session, the panel will reflect on the realities of trying to manage finances within systems, including challenges, perverse incentives and barriers to change.
Chair
Dame Gill Morgan
Speakers
Rebecca Clegg
Rob Whiteman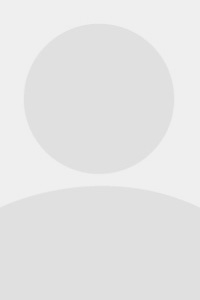 Steve Wilson
Exhibition viewing, lunch and networking
Satellite session in the exhibition
Digitalising care - the opportunities
Location: Exchange Hall, Theatre A
This session explores the benefits and opportunities for patient care resulting from the digitalisation of an organisation, the digitalisation of place and the digitalisation of citizen information. Hear about the framework IBM Watson Health have put together for their digital transformation work in hospitals and their approach to population health management and citizen engagement.
Introducing the session
Mark Stevenson
Speakers
Leigh Griffin
Dr. Mark Davies
Keynote address from the secretary of state for health and social care
Location: Exchange auditorium 
This session will outline how we can work together to revolutionise healthcare and embrace the coming wave of technology to transform our NHS so patients benefit from the latest treatments.


Exhibition satellite sessions
The exhibition is a presentation of companies that offer services, solutions, technology platforms and create environments that will transform your business culture and employee wellbeing. The satellite sessions in the exhibition are designed to help you interact, discuss and work towards solutions to a particular problem.
To find out more about holding an exhibition session or to see our full list of supporter opportunities download the supporter opportunities brochure or email Roberta Henry or call 020 7227 1164.
Policy drop in sessions
Join us on the stand to discuss your pressing policy issues. 
Ask a policy expert during our policy drop in session on the NHS Providers stand in the exhibition hall.
Tuesday 13.20-14.20 – Workforce
Join Finn O'Dwyer-Cunliffe, Policy Advisor - Workforce and Leonora Volpe, Senior Policy Officer on the stand
Tuesday 15.05-15.45 – Finance and Capital
Join Adam Wright, Policy Advisor and Patrick Garratt, Policy Assistant on the stand
Wednesday 12.35-13.35– Systems and Integration
Join Miriam Deakin, Director of Policy and Strategy and Ella Jackson, Policy Advisor on the stand
Event partners
Media partner
Exhibitors
SUPPORTER OPPORTUNITIES
Our partnership packages offer you high profile, visibility and extensive involvement at our annual conference and exhibition. We also work with our partners throughout the year to actively support your offer to our members, extending the value of your event package.
Why exhibit or sponsor?
Network with the leaders tasked with transforming how healthcare is delivered - many of the largest NHS trusts in the country are represented at our event. Over 40% of delegates are chairs and chief executives, with 68% of delegates at director level or above, highlighting the seniority of our audience. Become an exhibitor and engage directly with those looking to procure a whole range of products and services while showing your support for NHS Providers.
Does your organisation have a product, service, idea or solution that can help NHS provider organisations? Then why not consider sponsoring or exhibiting at annual conference and exhibition 2019. To find out more about our supporter opportunities download the supporter opportunities brochure or to discuss in more detail email Roberta Henry or call 07909 898322.
Networking opportunities
Annual conference and exhibition is your opportunity to meet with your peers and other senior health professionals in the sector. Our exhibition forms the networking hub of the conference, giving you the space you need to exchange ideas and discuss the content from the day with delegates. You'll also get the chance to evaluate the latest health solutions and services and connect with new suppliers in the sector.


Conference dinner
The conference dinner on Tuesday 8 October is the perfect chance to share ideas and best practice with your peers and hear from our after dinner speaker. This event is now fully booked, to be added to a waiting list please email events@nhsproviders.org. 
Networking drinks reception
Our hosted networking is specifically aimed at helping you to make the connections you need. Unwind after the first day of conference and share experiences with your peers.
You can also network with fellow delegates before and during the conference by joining in with the conversation on twitter using #NHSP19.
Provider showcase
The Provider showcase is an area in the annual conference exhibition where we shine a light on the innovative and pioneering work of our members, recognising their successful contribution to healthcare. The showcase inspires delegates and allows trusts to share good practice with senior leaders from across the provider sector. 
This year's theme focuses on 'ambition to reality' – exploring how providers are embracing new opportunities. 
Applications are now closed and currently being assessed by an esteemed judging panel including sector leaders, health specialists and industry experts. Read the blog from Anne Forbes to find out how showcasing at annual conference benefited Devon Partnership NHS Trust last year.
What previous delegates thought
"A good opportunity to hear from key players who are shaping health and social care and provided a chance for networking with other trusts."
Chief Executive, Cheshire and Wirral Partnership NHS Foundation Trust
"I have been to many conferences over the years and this is amongst the best I have been to. Great event."
Chair, Dorset County Hospital NHS Foundation Trust

I really enjoyed the event and meeting a wide range of colleagues from across the NHS – it was great for networking and also for showcasing excellence in our work.
Head of workforce planning and recruitment, Lincolnshire Partnership NHS Foundation Trust
The conference gave good quality time to network and to think as well as learn from others.
Chief Operating Officer, Dorset County Hospital


Venue and accommodation
Our annual conference and exhibition takes place on 8-9 October 2019 at Manchester Central at the exchange side of the building.

Venue address
Manchester Central - Exchange side
Windmill Street
Manchester M2 3GX


Accommodation
We have negotiated specially discounted rates with Reservation Highway for our conference delegates. Visit the website to find out hotel rates and to book your accommodation. To ensure you get the best rates please book by Monday 9 September.

Train travel – get 20% off
Virgin trains offer a 20% discount on advance fares when you book groups of 3-9 people. Visit the website to book your tickets.
Chairs and speakers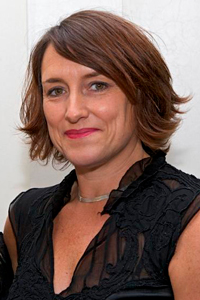 Sue Baker OBE
Global Director
Time to Change
Sue has worked to de-stigmatise mental health for almost 25 years in the UK, New Zealand, and now globally. She set up the Time to Change campaign in England in 2007 that has led to a "sea change" in public attitudes in England and reductions in discrimination. She advises Governments and NGOs on social change programmes aimed at improving public attitudes, reducing discrimination and empowering people to lead change, and now leads a new global anti-stigma programme working with NGOs and people with lived experience in Africa and India. She was awarded an OBE for services to mental health in 2016.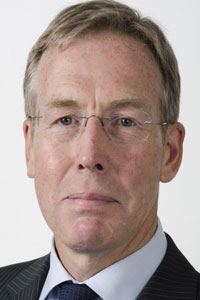 Sir David Behan
Chair
Health Education England
David began his career as a qualified social worker before becoming director of social services in three local authorities and president of the Association of Directors of Social Services. In 2003 he was the first chief inspector of the Commission for Social Care Inspection. He was appointed to the Department of Health in 2006 as the director general for social care, Local Government and Care Partnerships working on personalised care, carers learning and disability policy, mental health policy, the reform of social care funding and legislation. In 2012 he became chief executive of the Care Quality Commission where he has led a team to conduct a fundamental review of the quality and safety regulation of health and care in England. In 2017 he was awarded a knighthood for services to health and care. He was appointed as Chair of Health Education England in December 2018.
Beverley Bryant
Chief Operating Officer
System C & Graphnet Care Alliance
Beverley was previously director of digital technology at NHS England, where she led on a number of national initiatives including Tech Funds and Patient Online in the post NPfIT era. She led the creation of NHS Choices in 2007 and has held senior roles in the NHS and Department of Health. Beverley is also Founding Ambassador of One HealthTech, and a member of the techUK Health and Social Care Council.
Alastair Campbell
Writer, Communicator and Strategist
Alastair Campbell is a writer, communicator and strategist best known for his role as former British prime minister Tony Blair's spokesman, press secretary and director of communications and strategy. Still active in politics and campaigns in Britain and overseas, he now splits his time between writing, speaking, charities and consultancy.

He has written fourteen books in the past ten years, including a Number 1 best-selling analysis of what it takes to win in politics, business and sport. He has also been chairman of fund-raising of Bloodwise, Britain's main blood cancer charity, but in recent years has become increasingly involved with mental health charities and causes, speaking about his own experience of depression, psychosis and addiction, and of his brother Donald's lifelong struggle with schizophrenia.

A former 'Mind Champion of the Year', he is an ambassador for the Time to Change campaign, ambassador for Alcohol Concern, patron of Maytree, the country's only charity for the suicidal, and of Kidstime, which supports the children of mentally ill parents. He co-founded the all-party campaign, Equality4MentalHealth, which was credited in Parliament by then Chancellor George Osborne with securing an extra £600million for mental health services. He is an active supporter of the Heads Together campaign and in November 2017 Campbell was awarded an honorary fellowship of the Royal College of Psychiatrists in recognition of his leadership role in breaking down the stigma surrounding mental illness, and in fighting for better services.
Dr Ben Goldacre
Director
Evidence-Based Medicine DataLab, University of Oxford
Ben Goldacre is a doctor, researcher, and best-selling author. His books, including Bad Science, have sold over 700,000 copies in more than 30 countries. He runs the DataLab at the University of Oxford, building tools and services from large health datasets; and advises government on the better use of data and evidence.

Matthew Gould
Chief Executive
NHSX
Matthew is the chief executive for NHSX, a joint unit between the Department for Health and Social Care and NHS England, set up to ensure that staff and patients have the technology they need.

Matthew was the government's director general for digital and media policy for 3 years, until May 2019. Before that he was british ambassador to Israel, where he set up the UK-Israel Tech Hub, and the UK government's director of cyber security. As well as Israel, he has completed postings in Tehran, Islamabad, Washington and Manila.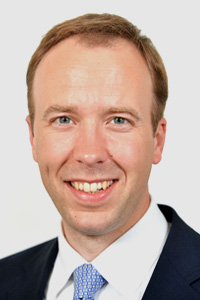 Matt Hancock
Secretary of State for Health and Social Care
Matt Hancock MP was appointed secretary of state for health and social care on 9 July 2018. He was secretary of state for digital, culture, media and sport in 2018. He was previously minister of state for digital from July 2016 to January 2018.

Matt Hancock is the MP for West Suffolk, having been elected in the 2010 general election. From 2010 Matt served as a backbencher on the public accounts committee and the standards and privileges committee. Matt entered government in September 2012 and has served in a number of Ministerial Roles, including for skills and business, and as paymaster general. He oversaw the expansion of apprenticeships, and championed the digital transformation of government.

Before entering politics, Matt worked for his family business, as an economist at the Bank of England, and as chief of staff to the shadow chancellor of the exchequer.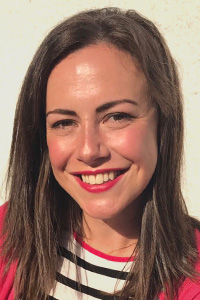 Isabel Hardman
Assistant Editor
The Spectator
Isabel is assistant editor of the Spectator and presenter of Radio 4's The Week in Westminster. She regularly writes political columns for a number of other publications, including The Times, Sunday Times, Observer, Sun, Evening Standard, and the Independent. Isabel's first book, Why We Get the Wrong Politicians, was longlisted for the 2019 Orwell Prize, shortlisted for Waterstones' 2018 Book of the Year, and won Book of the Year by a non-parliamentarian at the Parliamentary Book Awards.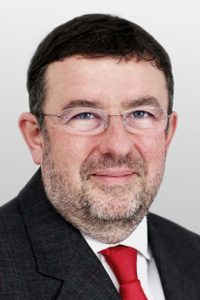 Chris Hopson
Chief Executive
NHS Providers
Chris joined NHS Providers as chief executive in September 2012 after a career in politics, commercial television and the civil service.

Chris leads the organisation, with a particular emphasis on setting strategy, senior stakeholder management, acting as the principal public voice of the organisation and representing the provider sector on a range of NHS system level committees.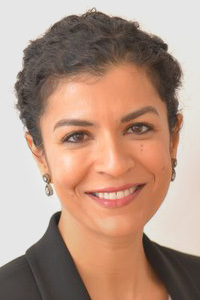 Prerana Issar
Chief People Officer for the NHS
NHS England and NHS Improvement
Before joining the NHS Prerana was director for public-private partnerships at the United Nations and prior to that she was the Chief Human Resources Officer for the World Food Programme where she led the development of the United Nation's first strategic human capital approach, as well as the reform of many key policies. Before the United Nations, Prerana worked for over 15 years at Unilever Plc, starting with them in India and then for several years was in global roles at Unilever's headquarters in London. Her last role in Unilever was vice-president HR for the Global Foods business.
Baroness Dido Harding
Chair
NHS Improvement
Dido is a non-executive director on The Court of The Bank of England and chair of the Bank's Remuneration Committee. She was chief executive of TalkTalk Telecom Group from 2010 to May 2017. Prior to TalkTalk, Dido was Sainsbury's convenience director, having been appointed to Sainsbury's operating board in March 2008. Dido joined Sainsbury's from Tesco where she held a variety of senior roles both in the UK and international businesses.

Prior to this, she worked at Kingfisher and Thomas Cook where she gained considerable retail experience. She has also served on the boards of The British Land Company and Cheltenham Racecourse. She is a trustee of Doteveryone and a member of the UK National Holocaust Foundation Board.

In August 2014 Dido was offered a peerage and sits in the House of Lords as a Conservative peer. She was appointed to the Economic Affairs Committee of the Lords in July 2017.
Martha Kearney
Broadcaster and journalist
Martha Kearney is a presenter on BBC Radio 4's Today programme and has developed a reputation as one of the BBC's most respected political journalists. Before joining the Today programme, she hosted The World At One (BBC Radio 4) for eleven years. She has been political editor of Newsnight and presented Radio 4's Woman's Hour for nearly a decade. Martha has won the Sony Radio Bronze Award and been nominated for a BAFTA for her coverage of Northern Ireland peace process.
Sir Ron Kerr
Incoming Chair
NHS Providers
Sir Ron Kerr has a long and distinguished career in health service management, including ten years as one of the country's leading provider chief executives. His experience spans acute, community and primary care services, as well as mental health and social care, and he has worked in both provider and commissioning organisations.

He served as the chief executive of Guy's and St Thomas' NHS Foundation Trust, one of England's largest and most successful combined acute and community trusts. He has national level experience of the social care system and is currently independent chair of a sustainability and transformation partnership (STP).
Dame Gill Morgan
Chair
NHS Providers
Gill joined NHS Providers as chair at the beginning of 2014. Her career in healthcare began as a doctor working in hospitals, general practice and public health before moving into management. Her previous roles include permanent secretary of the Welsh Assembly government, chief executive of the NHS Confederation and chief executive of North and East Devon Health Authority.

Gill is a fellow of the Royal College of Physicians and the Faculty of Public Health and is a member of the Royal College of General Practitioners. While working in healthcare, she served on a large number of national committees and working groups. She has an honorary Doctorate of Science from City University and is a past president of the International Hospital Federation. She is a trustee of the Lloyds Bank Foundation and is a patron of the Infection Prevention Society.

Gill was made a Dame Commander of the Order of the British Empire in June 2004.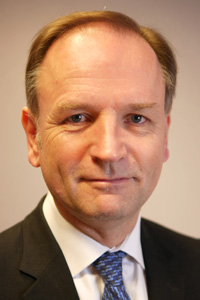 Simon Stevens
Chief executive
NHS England
Simon Stevens is chief executive of NHS England, which leads the NHS' work nationally to improve health and ensure high quality care for all. As the NHS accounting officer he is also accountable to Parliament for over £100bn of annual health service funding. Simon joined the NHS through its Graduate Training Scheme in 1988. As a frontline NHS manager he subsequently led acute hospitals, mental health and community services, primary care and health commissioning. He also served seven years as the prime minister's health adviser at 10 Downing Street, and as policy adviser to successive health secretaries at the Department of Health.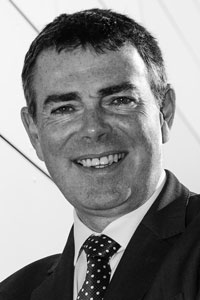 Ian Trenholm
Chief Executive
Care Quality Commission
Ian began his career as an Inspector in the Royal Hong Kong Police Service. He then served with the Surrey Police for four years before moving to the commercial sector. He became chief executive of NHS Blood and Transplant from 2014 until he joined the CQC in 2018. Prior to that he was chief operating officer at the Department of Environment Food and Rural Affairs (Defra), a role which included being the Department's Digital Leader. Ian's other roles have included Chief Executive of the Royal Borough of Windsor and Maidenhead and Strategic Director for Resources at Buckinghamshire County Council.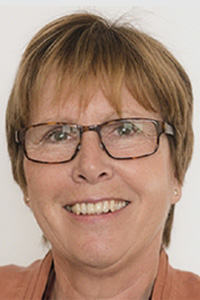 Dr Trisha Bain
Chief Quality Officer
London Ambulance Service NHS Trust
Trisha has more than 20 years' experience in quality improvement, patient safety and implementing system wide improvement programmes within the NHS healthcare services. Most recently Trisha was the chief quality officer at Medway NHS Foundation Trust, and prior to that her career has also included roles with both the former Commission for Healthcare Improvement and the National Patient Safety Agency.

As chief quality officer, Trisha is accountable for public and patient involvement and learning, safeguarding, health and safety, clinical governance, serious incidents, liaison with Clinical Quality Commission, patient experiences and complaints, mental health, end of life care, frequent callers, nursing and risk management.
Dr Francesca Cleugh
Associate Medical Director, Quality Improvement
Imperial College Healthcare NHS Trust
Francesca is a paediatric emergency medicine consultant at Imperial College Healthcare NHS Trust in London. With continuing pressures on urgent and emergency care services, she works at a local, regional and national level in being proactive to responding to these. Through various initiatives she champions a whole system approach to innovating improvements and ensuring delivery of safe quality care.

Francesca is associate medical director for quality improvement at Imperial, leading a programme to create a culture of continuous improvement across the organisation.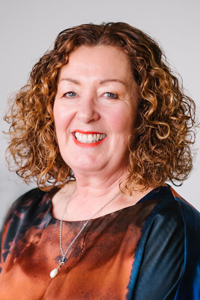 Dame Jackie Daniel
Chief Executive
Newcastle-upon-Tyne NHS Foundation Trust
Dame Jackie began her NHS professional career as a nurse before moving into NHS management and has been a Chief Executive Officer for the last 17 years leading acute, mental health and a specialist Trust and was recognised in the 2017 Queen's New Year's Honours for her services to health care. She has a degree in nursing, a masters in quality assurance in health and social care and is a qualified business and personal coach. She is an executive in residence at Lancaster University Management School, an avid commentator on the NHS and a strong advocate of developing diverse leadership and supporting women in leadership roles.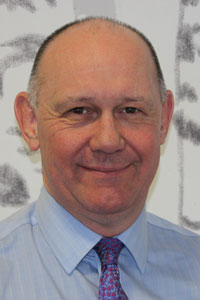 David Fillingham
Senior Affiliate
AQuA
David is an AQuA Affiliate, undertakes consultancy to support transformation and improvement, and holds a number of non- executive positions in the NHS. He is a qualified and experienced coach and facilitator. He was appointed as the first chief executive of AQuA in April 2010 and served in that position until 2019. He is also a non-executive director and deputy chair at Aintree Hospital NHS Foundation Trust and chair of both the Healthier Wigan Partnership and the Trafford Local Care Alliance. In his consultancy and his work with AQuA David focuses on developing Improvement Leaders, working with boards, and nurturing system leadership skills across whole communities.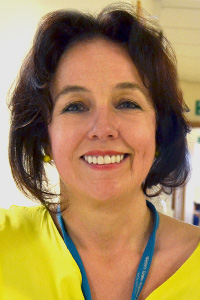 Dame Marianne Griffiths
Chief Executive
Brighton & Sussex University Hospitals & Western Sussex Hospitals Foundation Trust
At the beginning of her career, Marianne trained as a nurse, before reading psychology at the University of Exeter, and completing chartered accountancy examinations with KPMG. Marianne is now celebrating her 11th year as chief executive of Western Sussex Hospitals having led the trust from its creation. Within four years the organisation was awarded foundation trust status. In 2016, it became the first multi-site trust to be rated outstanding by Care Quality Commission (CQC) and that same year Marianne was named chief executive of the year at the HSJ awards. In December 2018, she was made a Dame for services to the NHS.

In 2017, Marianne also became chief executive of neighbouring Brighton & Sussex University Hospitals NHS Trust when she entered into a three year joint management contract to lead the teaching hospital and regional trauma centre. In 2019, the trust was awarded a 'Good' rating by CQC.
Donna Lamb
Director of Nursing and Non-medical Professionals
Hounslow and Richmond Community Healthcare NHS Trust
Donna is a senior nurse with over 30 years of experience, 20 of which are community based. Her area of clinical expertise is in health visiting where she worked in specialist projects supporting vulnerable families including homeless asylum seekers and refugees. As well as her professional qualifications, Donna has a master's degree in health services management and is a Florence Nightingale scholar. She worked with the Nursing and Midwifery Council for five years, sitting on Fitness to Practice panels.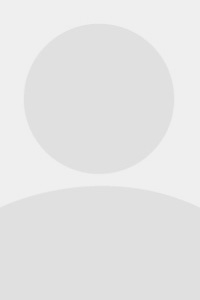 Siobhan Moran
Director of Quality Improvement
Salford Royal NHS Foundation Trust
Bio to follow
Will Warburton
Director of Improvement
The Health Foundation
Will is responsible for the Foundation's work on quality improvement, including the Q Community, THIS Institute and the Flow Coaching Academy. A Generation Q fellow in leadership and quality improvement, he is co-author of The Improvement Journey and The Spread Challenge. Will was previously Forum Director for the World Innovation Summit for Health, Operational Director at the Centre for Health Policy at Imperial College, and an operational manager in the NHS.
Helen Buckingham
Senior Fellow
Nuffield Trust
Helen is a Senior Fellow at the Nuffield Trust, working on a range of health policy issues. She has 25 years experience in NHS roles, including senior roles in national bodies, as well as in both commissioner and provider organisations.

A finance professional by background, Helen's past roles include director of strategy and organisational development in a mental health trust, primary care trust chief executive, chief of staff at Monitor, and more recently director of corporate affairs at NHS Improvement.

Helen has particular interests in the development and implementation of strategies leading to clear delivery of outcomes. She also focuses on the development of effective partnerships within organisations and across systems, and also between public sector bodies and the populations they serve.
Saffron Cordery
Deputy Chief Executive
NHS Providers
Saffron is NHS Providers deputy chief executive, part of the senior management team and sits on our board. She has extensive experience in policy development, influencing and communications and has worked in the healthcare sector since 2007. Before moving into healthcare, Saffron was head of public affairs at the Local Government Association, the voice of local councils in England. Her early career focused on influencing EU legislation and policy development, and she started working life in adult and community education.

She has a degree in Modern Languages from the University in Manchester, for ten years was a board member and then chair of a 16–19 college in Hampshire and is a trustee of GambleAware, a leading charity committed to minimising gambling-related harm.
Andrew Davidson
Partner and Head of Employment North
Hempsons
Andrew supports employers in the health, social care and private sector on employment law issues. He has a national reputation for his work in handling concerns about doctors (under the MHPS framework), dealing with discrimination issues, employment tribunal claims and TUPE in particular and he has considerable expertise across healthcare employment law.

He regularly provides training for clients on a wide range of employment law and HR issues and is a regular speaker at national conferences. He was recently a panel member for a HSJ webinar on the Fit and proper persons test and in July presented to NHS Providers HR director's network on the Kark Review.
Martyn Dicker
Director of People
Unicef UK
Martyn is an award-winning people director, with considerable experience within the not-for-profit sector. He has held people director posts at a number of leading, large-scale charities including Unicef UK, The Prince's Trust, Children's Investment Fund Foundation and the Fairtrade Foundation. He has also held senior people posts at British Red Cross. Martyn is on the taskforce of Engage for Success and the chair of the not-for-profit sector group. He is a Chartered Fellow of the CIPD. He was included in the 2018 HR Magazine most influential HR practitioners list, as well as featuring in the not-for-profit sector most influential list for each of the last four years.
Simon Fanshawe OBE
Partner
Diversity by Design
Simon Fanshawe OBE is a co-founder of Diversity by Design (DbD) and author of the report Diversity – the new prescription for the NHS. Recent clients cover the public, private and third sectors. DbD is currently running a trial of Recruiting for Difference (RfD) with 20 NHS Trusts to present to NHS England and NHS Improvement in the autumn and partnering with Nottingham University Faculty of Engineering on an EPSRC funded project on diversity in engineering (HE and private sector). He has served on many Boards of public and private companies and was awarded an OBE in 2013 for services to Higher Education and made an Honorary Doctor of the University of Sussex for services to diversity and human rights.
Jonathan Higman
Chief Executive
Yeovil District Hospital NHS Foundation Trust
Jonathan Higman joined the board of Yeovil District Hospital NHS Foundation Trust in January 2009 and became chief executive in March 2018. During this time he has held a number of director level posts, including director of strategic development and director of operations at the trust.

Jonathan has over 20 years' experience working across the NHS in the south west and south east of England. He is passionate about the benefits integrated care models and finding new solutions to long standing problems.
Stacy Johnson MBE
Associate Professor
University of Nottingham
Bio to follow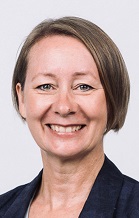 Beverley Murphy
Interim chief operating officer
South London and Maudsley NHS Foundation Trust
Beverley Murphy took on the role of interim chief operating officer at South London and Maudsley (SLaM) in July 2019. She joined the trust as director of nursing in April 2017. She was previously director of nursing at West London Mental Health Trust and before that chief nurse at Leeds and York Partnership NHS Foundation Trust.

Beverley has worked as a mental health nurse for more than 30 years and has held a range of senior nursing and quality governance roles across the NHS. Beverley's first role as a qualified nurse was in the high secure setting of Broadmoor Hospital. She has managed acute mental health wards and specialised for some years in eating disorders working in inpatients and in a nurse-led eating disorder service in the community.

In 2004 Beverley gained a Master's degree from the Tavistock and Portman (University of East London). She has a strong professional network and is a member of a number of nursing and multidisciplinary forums with the aim of improving mental health practice for those who use it.
Martin Kirke
Employee Engagement and Change Adviser
Martin Kirke Ltd.
Martin is a non-executive director at Epsom and St. Helier University NHS Trust and chair of the equality, diversity and inclusion committee. Martin was group HR director at the Post Office and a change consultant at the cabinet office and No.10. He writes, speaks and advises organisations on employee engagement and change. He is advisory board chairman for PushFar and non-executive director at the Office of the Independent Adjudicator. Martin is a qualified coach and a mentor with the Prince's Trust.
Rebecca Clegg
Chief Financial Officer
Berkshire West CCG
Bio to follow
Sarah Dugan
Chief Executive
Worcestershire Health and Care NHS Trust
Sarah is the chief executive of Worcestershire Health and Care NHS Trust and the chief executive lead for the Herefordshire and Worcestershire Sustainability and Transformation Partnership (STP). Sarah is a registered general nurse, registered sick children's nurse and health visitor and has a masters degree in health and social care management. She has held a wide range of senior positions within provider and commissioning organisations and has a particular interest in partnership working, integration and the development of positive learning cultures.
Dom Hardy
Director of Primary Care and System Transformation
NHS Improvement
Previously Dominic was director of commissioning operations and regional assurance and delivery director for the NHS's Wessex region, he also worked in the South of England and South Central SHA. Before moving to the NHS, he held various posts in central government including Department of Health project director for Lord Darzi's NHS Next Stage Review, principal private secretary to two health secretaries and policy advisor to Tony Blair. He now leads the development of integrated care systems across the country, built on a strong foundation of primary care.
Cllr Richard Kemp CBE
Deputy Chair
Local Government Association
Cllr Richard Kemp CBE has been a member of Liverpool City Council for 37 years having held major portfolios in both control and opposition. He is currently the Leader of the opposition and of the Liberal Democrats. He is the deputy chair of the Community Wellbeing Board of the Local Government Association (LGA) which supports the work of Councils in England in their work on public health and health and social care. He was the vice chair for 9 years and leader of the Liberal Democrats at the LGA and the UK representative on the World LGA.

He is the chair of World Merit, a global charity based in Liverpool, which works with 120,000 young people in 130 Countries helping them with activities based on the United Nation's in their own communities.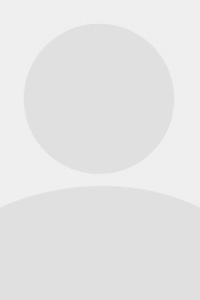 Sultan Mahmud
Integration Director
Royal Wolverhampton Hospitals NHS Trust
Bio to follow
Mel Pickup
Chief Executive and STP lead
Warrington and Halton Hospitals NHS Foundation Trust and Cheshire and Merseyside sustainability and transformation plan
Mel was appointed as chief executive of Warrington and Halton Hospitals NHS Foundation Trust in 2011, having previously served as chief executive at The Walton Centre NHS Foundation Trust.

Mel is currently chair of the north-west's regional emerging leaders group and she oversees the NHS graduate management training scheme across the north-west. She is also the lead for the Cheshire and Merseyside sustainability and transformation plan.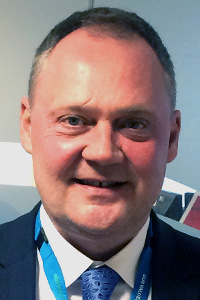 Andrew Ridley
Chief executive
Central London Community Healthcare NHS Trust
Prior to becoming chief executive of Central London Community Healthcare Trust, Andrew was regional director for NHS England. While previously working as managing director for North East London Commissioning Support Unit, he was seconded to programme director for the Better Care Fund, which focused on developing local areas for integrating care. He held a variety of senior positions in NHS Tower Hamlets CCG, including director of primary care.
Vincent Sai
Chief Executive
Modality Partnership
Bio to follow
Rob Whiteman
Chief Executive
Chartered Institute of Public Finance and Accountancy
Bio to follow
Julie Wood
Chief Executive
NHS Clinical Commissioners
Julie is the chief executive of NHS Clinical Commissioners, the membership organisation for clinical commissioning groups. Her NHS career spans 30 years, focused on service development and innovation in primary care and commissioning, with the last 16 years at director or chief executive levels within health authorities and primary care trusts.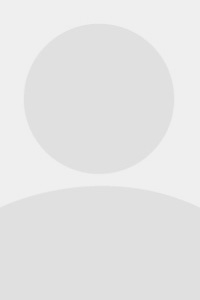 Steve Wilson
Executive Lead for Finance and Investment
Greater Manchester Health and Social Care Partnership
Bio to follow
Chris Alderson
Partner
Hempsons
Chris is a leading information lawyer and advises a wide range of local, national and international health and third sector organisations on information law and legal and practical aspects of the data protection and freedom of information legislation. Chris has expertise in the particular ethical rules governing the use of health data, and especially in the developing area of using information derived from health records with AI techniques to discover improved treatments. He has advised the NHS on a lead test bed project involving a major pharmaceutical company, and also advises digital health companies developing such products.
Dhiren Master
Global Insight Director
Salary Finance
Dhiren started life as telecoms research engineer and has an engineering degree from Cambridge and an MBA from INSEAD. He has held a number of chief executives and marketing director positions in different industries globally: telecommunications, sporting goods, oil and gas, food retail, automotive services and worked in Brazil, Canada, USA, India, Sri Lanka and the UK. Prior to this he was head of global strategy for BG Group. He has also been the chairman of a number of not-for-profit charities. He is an award winning marketing director, has a patent pending on a new type of charcoal oven, and has written a book to help people 'to think about what they think'.
Michael Rourke
Partner
Hempsons
Michael is a corporate commercial solicitor and has broad experience advising a wide range of clients operating across the health and social care sectors. These clients include NHS Providers, healthtech and private healthcare companies, charities and GPs. Michael frequently advises on difficult contracting and regulatory issues facing health and care organisations.

Michael has been involved in advising on the commercial and data law implications of a number of health related contracts, especially since the coming into force of GDPR and with it the greater appreciation of organisations to receive advice in this complex area.
Dr Ahmed Shahrabani
Co-founder
Locum's Nest
Doctor and co-founder of Locum's Nest, the staff bank management app on a mission to solve the UK's healthcare staffing crisis and recently awarded 'The company delivering the greatest benefit to the NHS' by DigitalHealth.London. Launched in Royal Surrey County Hospital Trust in 2016, Locum's Nest is now present in over 180 healthcare organisations, with over 20,000 doctors on its platform and matched 120,000 doctors to short staff shifts, delivering 1.1m hours of patient care by non-agency doctors.
Naomi Phillips
Director of Policy and Advocacy
British Red Cross
Deborah Fisher, OBE
Director for Independent Living and Crisis Response
South and Channel Islands
Catherine Hope-Maclellan
Director of People
Hampshire Hospitals NHS Foundation Trust
Dr Lara Alloway
Chief medical officer
Hampshire Hospitals NHS Foundation Trust
Dr Lara Alloway has recently been appointed as chief medical officer for Hampshire Hospitals NHS Foundation Trust. She has worked in the trust as a consultant in palliative medicine, since 2005. She has held a number of leadership roles within the trust, including clinical director for cancer services and latterly divisional medical director for medical services. She has also worked regionally as Wessex strategic network clinical director for palliative and end of life care.
John Rostill
Chief executive
The Retirement Fellowship
Contact us
To find out about get involved in the programme or about sponsorship or exhibiting, please contact a member of our events or business development team or complete the contact form below.