Annual Conference and Exhibition
8 - 9 October 2019, Manchester Central
why attend annual conference?
The annual conference and exhibition is a unique experience where ambitious health professionals can learn, discover, celebrate and shape the future together. We welcomed almost 700 sector leaders to discuss transformation in the sector at last year's conference with 95% of delegates rating the event as excellent.

The dynamic programme will explore the key issues that matter to you - giving you the opportunity to debate, discuss and share ideas with expert speakers from within the healthcare sector and beyond. 
Early bird bookings now open - book your place today. 
conference theme 2018
Last year's annual conference programme was all about change – exploring how providers are responding to the changes they face by bringing together organisations at the forefront of transformation in the sector. Our breakout sessions covered three strands:
 
This strand explored how trusts and their partners are improving care for patients and service users.

 
This strand showcased how trusts are innovating through using new technology and other approaches to improving care, quality and efficiency.
 
This strand looked at how trusts and their partners are grasping the opportunities presented by local system working by changing how care is delivered through closer integration and collaboration.
programme 2018
---
Registration, refreshments and exhibition
Opening address
Location: Exchange auditorium 
The provider sector faces major challenges and opportunities as we enter the next phase in the NHS' development. Chief Executive Chris Hopson opens the conference with his assessment of the state of the sector and the actions that are needed to put trusts on a more sustainable path.
Who is the NHS for? Lessons from mental health services
Location: Exchange auditorium 

Back in the 1980s we saw one of the most radical service changes in the NHS's history – moving mental health care out of asylums and into the community. The underpinning drivers for this were the humanity and quality of care provided, and the need to make structural changes to support this. What can we learn from this approach? When thinking about widespread structural changes – ultimately to benefit patients – the key challenge is how we keep humanity at the forefront of our minds.
Exhibition, refreshments and networking
Breakout sessions – choose one
Winning the battle for hearts and minds: how to engage the public, staff and political leaders in much-needed service change
Location: Exchange 9

Hear success stories and discuss strategies for positively engaging the public, staff and politicians to drive forward transformation in the NHS.
Chair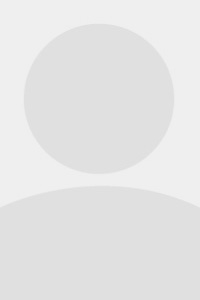 Dave West
Speakers
Anastasia Knox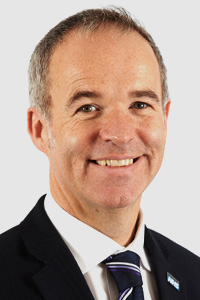 Rob Webster
Donna Hall CBE
Everyone's business: what role can trusts play in improving health and wellbeing of local communities?
Location: Exchange 10

Explore where trusts have had success in shaping the wider determinants of health and tackling health inequalities as part of the Five-year forward view commitment to deliver a 'radical upgrade' in prevention and public health.
Chair
Gill Morgan
It's not what you do, it's the way that you do it
Location: Exchange 11

This panel session will hear from colleagues working across the urgent and emergency care pathway, and community provision. They will share real-life examples of how they have delivered clinical service redesign, and the common factors that have made change possible.
Exhibition viewing, lunch and networking
How can volunteering help reduce pressure on NHS trusts?
Location: Exchange 7
The NHS faces rapidly rising demand and its workforce is stretched to the limit. Innovative ideas are needed to reduce pressure on staff. One potential option is to encourage volunteers to play a greater role in supporting NHS staff to help improve patient care in hospitals. However, we are at the early stages of exploring these opportunities and efforts are rarely integrated into NHS delivery plans. This session, held in partnership with the community interest company HelpForce and national charity Royal Voluntary Service, explores the potential opportunities for trusts.
Keynote address by NHS England's chief executive
Location: Exchange auditorium 
Having played a pivotal role in securing the NHS' new funding settlement, NHS England Chief Executive Simon Stevens' attention has now turned to what the key priorities should be for the health and care system over the next decade. In this session Simon Stevens will outline his vision for the future and what reforms and changes will need to accompany the additional funding and where this should be targeted to achieve maximum impact for patients, service users, staff and taxpayers.
Breakout sessions 2 – choose one
The digitisation of healthcare
Location: Exchange 11

Digital technology is transforming the delivery of health and social care. Learn more about the conditions for success and explore the opportunities for future digitisation.
Chair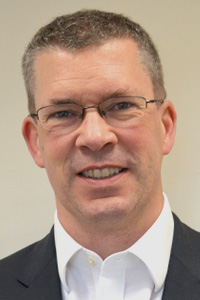 Joe Harrison
How do we ensure the successful uptake and spread of provider innovation across the NHS?
Location: Exchange 9

New ways of delivering care offer the NHS the prospect of a step change in quality and productivity, but achieving these benefits will require implementing them at scale. There are many successful interventions that fail to achieve the same impact when implemented elsewhere. This session explores practical learning from trusts involved in adopting new ideas and asks how other trusts can be supported to do so by drawing on learning from a number of Health Foundation programmes.
Chair
Saffron Cordery
Speakers
Dr Dominique Allwood
Tom Downes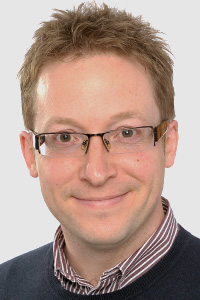 Tim Horton
Bringing community-based care centre stage
Location: Exchange 10

The NHS ten-year plan offers a vital opportunity to strengthen care delivered in the community. This has been a feature of previous national plans but the vision has never been realised. How do we ensure that we finally move to a more integrated community-based model of managing population health and care? This session will explore practical examples of where care services delivered in the community have been strengthened and how this can be spread across the country through STPs and integrated care systems.
Chair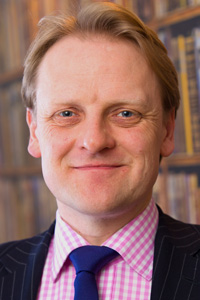 Matthew Winn
Speakers
Kath Evans
Karen Howell
Nick Hulme
Exhibition, refreshments and networking
The NHS ten-year plan: what should our priorities be?
Location: Exchange auditorium 

The government has agreed a new five year funding settlement for the NHS. In return, the NHS has been charged with developing a ten-year plan to recover performance and transform services. Given the 3.4% average annual increases fall short of what independent experts say is needed, there will be difficult choices to make about priorities. This debate explores what the public should expect, where the extra funding should be targeted, and what reform needs to accompany it.   
Mission possible: diversity and the leadership challenge
Location: Exchange auditorium 

The NHS has a leadership crisis and it is insufficiently diverse. Nurturing talent and embracing diversity must go hand in hand. We explore what the NHS can learn about inclusion, diversity and equity and the contribution a diverse mind-set makes to leadership capacity from other sectors.
Drinks reception served from the NHS Providers stand
Opened by Dame Gill Morgan, chair, NHS Providers and Sir Thomas Hughes-Hallett, chair, Chelsea and Westminster Hospital NHS Foundation Trust, and executive chairman of HelpForce. 
Conference dinner with after dinner speaker
Speaker: Florent Amion, Director, Vygon and President, Foundation Hospital Optimista
Location: Midland Hotel

Introduced by Andrew Foster CBE, Chief Executive, Wrightington, Wigan and Leigh NHS Foundation Trust
Staff are the NHS' main asset, yet the latest NHS England staff survey revealed worrying signs of a workforce under increasing pressure, with higher levels of work-related stress. What would it take to change this and move to a model that truly engages and supports staff? Our after dinner speaker is an international expert behind the 'optimistic hospital' movement in Spain which is developing a humanistic management model that aims to align processes and people to guarantee a good organisational heath.
---
Registration and exhibition viewing
Developing the leaders of tomorrow: clinicians to CEOs
Location: Exchange 10

Strong clinical leadership lies at the heart of high performing health care organisations. Yet across the NHS we still struggle to encourage clinicians to make the move in to senior leadership roles across organisations, in stark contrast to other countries. As a recent NHS Providers and King's Fund report showed, the insecurity, the culture, and the climate surrounding these top roles can often put off the best and brightest clinical leaders from taking on the challenge. This session will focus on what the barriers and enablers continue to be, drawing on the personal experiences of current and former senior leaders across the NHS.
Tackling financial stress in the NHS
Location: Exchange 9

Learn the key takeaways from a new UK-wide survey of over 560 NHS employees detailing the negative effects of financial stress on their mental health and engagement. The session will feature the case study of how an NHS trust successfully tackled these effects as part of its mental health and wellbeing strategy.
Keynote conversation with Rt Hon Matt Hancock MP
Location: Exchange auditorium 

In his first major contribution at NHS Providers' conference, the Rt Hon Matt Hancock MP talks with Chris Hopson, NHS Providers chief executive about how he sees his role, his priorities for the provider sector and how he thinks the NHS needs to transform.
Making integrated care a reality: removing the barriers
Location: Exchange auditorium

As integrated care systems gather pace, what do these developments mean for patient care, staff and the future of the NHS? And what are the main barriers that need to be removed to unlock the potential of front-line organisations? This session will focus on local and international learning to integrating care and improving population health.
Exhibition, refreshments and networking
Breakout sessions – choose one
One size does not fit all: organising to meet local needs
Location: Exchange 9
A range of vertically and horizontally integrated organisational forms are bringing about fundamental changes in the way services are designed, organised and managed. This session will explore the learning from these models and the benefits they are bringing.
Success factors for collaborating with local partners
Location: Exchange 11

Person-centred care require the blurring of traditional barriers between different parts of the health and care system. This session will focus on new and emerging networks, how they have approached partnership working and what, if any, are their aligned organisational incentives.
Chair
Richard Taunt
Breaking through barriers: consolidating NHS pathology
Location: Exchange 10

Despite the widely-accepted case for consolidation of NHS pathology, it is generally acknowledged that little progress has been made over the past decade towards Lord Carter's vision of fewer, larger pathology organisations, equipped to rise to the challenge of 21st century healthcare. The view of NHS Improvement is clear - that trusts should collaborate with others to gain the expected economic, quality and sustainability benefits of consolidation that can only be achieved at scale. This session will set out an integrated approach to pathology consolidation, one that should help the NHS to achieve reconfiguration at scale and pace.
Chair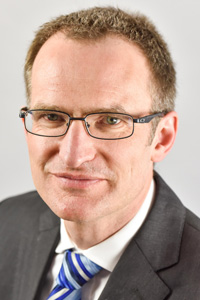 Adrian Parker
Exhibition viewing, lunch and networking
The future of the health and care system
Location: Exchange auditorium

The new NHS ten-year plan, the delivery plan that underpins it and the planning guidance for the next two to three years – expected this autumn – will set a new strategic framework for trusts. This session will outline the views of one of the leading architects who will shape the future of the provider sector: NHS Improvement's chief executive Ian Dalton. 
Speaker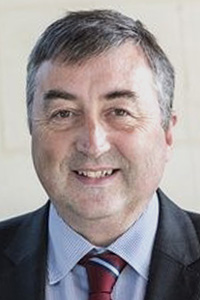 Ian Dalton CBE
Keep an eye on @NHSProviders to be the first to hear when the 2019 programme is released.
Book your place
Annual conference and exhibition 2019 will take place on 8-9 October in Manchester. Early bird tickets are now available - save £50 on two day tickets when you book by Friday 5 April. Online booking will be open shortly, in the meantime please download the booking form to book your place. 


Delegate rates
NHS Providers members
Ticket type
Cost (exc. VAT)
Early bird (ending 5 April)
Save £50
£400
Standard (after 5 April)
£450
Day 
£310
Non members (NHS and charity)
Ticket type
Cost (exc. VAT)
Early bird (ending 5 April)
Save £50
£610
Standard
£660
Day
£470
Commercial organisation
Ticket type
Cost (exc VAT)
Early bird (ending 5 April)
Save £50
£880
Standard
£930
Day
£700
Conference dinner
| | |
| --- | --- |
| NHS Providers member | £55 |
| Non member and commercial | £65 |
Development places
Half price tickets to annual conference for future health leaders 
We are offering each member two half price tickets* to our annual conference and exhibition for those looking to develop their career in health. That's a saving of over £200.
The offer is open to anyone below board level, providing a unique opportunity for them to develop their leadership mind-set by taking time out of the office to learn and debate amongst senior health professionals.
Terms and conditions
Discounts and payments
Group discount applies to two day conference places only and not dinner places. 

The free place applies to the lowest rate purchased and does not apply to day delegates.

* Development places are open to NHS Providers members only. Each member will be entitled to two full day tickets at half price. The development places offer only applies to two day tickets and does not apply to dinner or day tickets. 
A mixture of one day and full conference bookings can be made, however discounts will be applied separately.
A mixture of delegate categories within a group (e.g. member and non-member tickets) is not possible and must be booked separately.
Invoices must be settled within 30 days and at least 2 weeks before the event, or admission may be refused. If payment has not been made in advance, please ensure you have a credit/debit card with you so that payment can be taken at registration.
Invoices can be paid via credit/debit cards or BACS by invoice (a PO number is mandatory when booking).
Payment by invoice will not be available after 8 September. Bookings after this date will need to be paid by credit/debit card.
Cancellation Policy
Cancellations will be charged a £100 administration fee. The full fee is payable for any cancellation received 30 days before the event. These charges cover the administration costs that we incur on cancellation.
Cancellations can be completed via the booking website or via email: events@nhsproviders.org
If a cancellation is made within a group booking, the discount for the remaining members will also be re-calculated. Any refunds will be paid via the original payment method.
Refunds will be processed after online booking for the event has closed.
Delegate information
Registration details and a map will be sent two weeks before the event
All changes to delegate name, job title and organisation must be made two weeks prior to the event.
Unless you specify when booking, you will be added to the delegate list that will be circulated to conference delegates and exhibitors. 
Amendments to delegate information can be made at the registration desk at the event.
Delegate substitutions are possible and can be made through the booking website or by email.
There will be a photographer at the event and photographs of delegates may be used on future marketing materials. If you do not want your photograph to be taken or used in this way, please notify a member of staff on-site.
Programme details are correct at the time of going to press. We reserve the right to make changes where necessary.
 Data protection
If you opt in during the booking process, we will include your personal details on the delegate list which may be given to delegates, sponsors and exhibitors. The delegate list includes name, job title and company information but not contact details.
Some sponsorship packages allow our sponsors to have access to your email address. They will only be allowed to make reasonable use of the data they receive. If you wish to opt-out of your contact details being passed onto these partners, please email events@nhsproviders.org
Exhibition roundtables 2018
The roundtable discussions in the exhibition were designed to help you interact, discuss and work towards solutions to a particular problem. These covered topics including:

Fit and Proper Persons: The impact of the requirements on the NHS and what it means for chairs and boards. Delivered by Hempsons.

Mental health at work in the NHS: What are the risk factors for poor mental health at work and how can NHS providers create a mentally healthy workplace? Delivered by Centre for Mental Health.

Equally Well: How can NHS organisations tackle the 20-year life expectancy gap for people with mental health problems? Delivered by Centre for Mental Health.

Long-term conditions and mental health: How can acute, community and mental health services support the mental health of people with long-term physical conditions? Delivered by Centre for Mental Health.
Chairs and speakers 2018
Martha Kearney
Broadcaster and journalist
BBC
Martha has developed a reputation as one of the BBC's most respected political journalists. She has also fronted a number of documentaries on BBC 2 and BBC 4 on history, literature, nature and art. Martha began her journalistic career in radio, and worked as lobby correspondent for LBC/IRN, before joining Channel 4's Week in Politics.

She has been political editor of Newsnight and presented Radio 4's Woman's Hour for nearly a decade. In 1998, Martha was nominated for a BAFTA for her coverage of Northern Ireland peace process and has won the Sony Radio Bronze Award for a special on child poverty.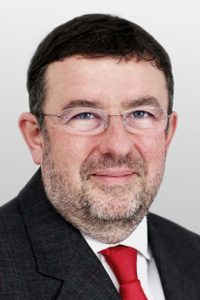 Chris Hopson
Chief Executive
NHS Providers
Chris joined NHS Providers as chief executive in September 2012 after a career in politics, commercial television and the civil service.

Chris leads the organisation, with a particular emphasis on setting strategy, senior stakeholder management, acting as the principal public voice of the organisation and representing the provider sector on a range of NHS system level committees.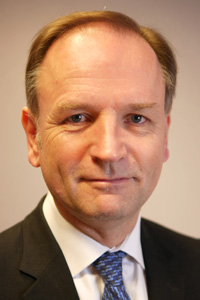 Simon Stevens
Chief executive
NHS England
Simon Stevens is chief executive of NHS England, which leads the NHS' work nationally to improve health and ensure high quality care for all. As the NHS accounting officer he is also accountable to Parliament for over £100bn of annual health service funding. Simon joined the NHS through its Graduate Training Scheme in 1988. As a frontline NHS manager he subsequently led acute hospitals, mental health and community services, primary care and health commissioning. He also served seven years as the prime minister's health adviser at 10 Downing Street, and as policy adviser to successive health secretaries at the Department of Health.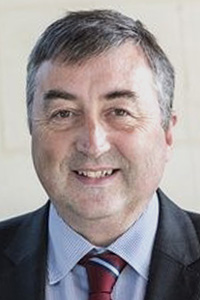 Ian Dalton CBE
Chief executive
NHS Improvement
Ian has over 30 years' experience in the NHS and the wider health sector. He joined NHS Improvement from Imperial College Healthcare NHS Trust. Ian has held a number of senior provider, regional and national NHS roles throughout his career including chief operating officer and deputy chief executive at NHS England and chief executive of NHS North of England, the North East Strategic Health Authority as well as two acute hospital trusts.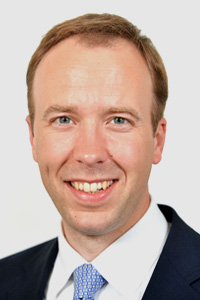 Matt Hancock
Secretary of State for Health and Social Care
Matt Hancock MP was appointed secretary of state for health and social care on 9 July 2018. He was secretary of state for digital, culture, media and sport in 2018. He was previously minister of state for digital from July 2016 to January 2018.

Matt Hancock is the MP for West Suffolk, having been elected in the 2010 general election. From 2010 Matt served as a backbencher on the public accounts committee and the standards and privileges committee. Matt entered government in September 2012 and has served in a number of Ministerial Roles, including for skills and business, and as paymaster general. He oversaw the expansion of apprenticeships, and championed the digital transformation of government.

Before entering politics, Matt worked for his family business, as an economist at the Bank of England, and as chief of staff to the shadow chancellor of the exchequer.
Baroness Dido Harding
Chair
NHS Improvement
Dido is a non-executive director on The Court of The Bank of England and chair of the Bank's Remuneration Committee. She was chief executive of TalkTalk Telecom Group from 2010 to May 2017. Prior to TalkTalk, Dido was Sainsbury's convenience director, having been appointed to Sainsbury's operating board in March 2008. Dido joined Sainsbury's from Tesco where she held a variety of senior roles both in the UK and international businesses.

Prior to this, she worked at Kingfisher and Thomas Cook where she gained considerable retail experience. She has also served on the boards of The British Land Company and Cheltenham Racecourse. She is a trustee of Doteveryone and a member of the UK National Holocaust Foundation Board.

In August 2014 Dido was offered a peerage and sits in the House of Lords as a Conservative peer. She was appointed to the Economic Affairs Committee of the Lords in July 2017.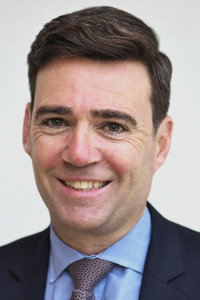 Andy Burnham
Mayor of Greater Manchester
Greater Manchester Combined Authority
Andy was elected as mayor of Greater Manchester in May 2017. Prior to this, he was MP for Leigh from 2001. In government, Andy has held ministerial positions at the Home Office, Department of Health and the Treasury. He became secretary of state for culture, media and sport in 2008, before returning to health as secretary of state in 2009. In opposition, Andy has served as shadow education secretary, shadow health secretary and shadow home secretary.
Florent Amion
President
Hospital Optimista Foundation
Florent Amion is an executive coach, with a master's degree in B2B marketing, business administration and European commercial law. He has led Vygon Spain in the implementation of a humanistic management model that allows the alignment of processes and people with the aim of guaranteeing good organisational health in the long run. This new model has led it to inaugurate in May 2014 the first 'optimistic building' in Spain, as well as conceive the 'optimistic hospital awards' in 2015. The success of the optimistic hospital awards and the demand by healthcare organisations about a methodology that allows them to improve their management models has led him to write a book in 2018: 'Dreaming of an optimistic hospital'.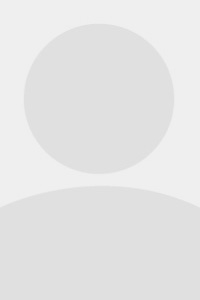 Andrew Foster CBE
Chief Executive
Wrightington, Wigan and Leigh NHS Foundation Trust
Ben Page
Chief Executive
Ipsos Mori
Ben joined MORI in 1987 after graduating from Oxford University in 1986, and was one of the leaders of its first management buyout in 2000. A frequent writer and speaker on trends, leadership and performance management, he has directed hundreds of surveys examining consumer trends and citizen behaviour.

From 1987-1992, Ben worked in our private sector business on corporate reputation and consumer research, working for companies like Shell, BAE Systems, Sky TV and IBM. Since 1992, he has worked closely with both Conservative and Labour ministers and senior policy makers across government, leading on work for Downing Street, the Cabinet Office, the Home Office and the Department of Health, as well as a wide range of local authorities and NHS trusts.

Ben is a fellow of the Academy of Social Sciences and serves on advisory groups at the Kings Fund, Institute of Public Policy Research (IPPR) and the Social Market Foundation (SMF), and is a trustee at the Centre for London and Ageing Better. He is also a commissioner on the Resolution Foundation's Intergenerational Commission.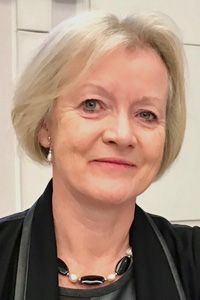 Geraldine Strathdee
Professional adviser
Healthcare Commission and CQC
Dr. Geraldine Strathdee C.B.E. O.B.E. Hon. FRCPsych has had a portfolio career working at national, London region and in local areas as an NHS clinician, academic, medical manager, policy maker, regulator and innovator. She is passionate about empowering patients and staff to develop their potential, and equipping them with the skills to lead. Her particular commitments are to provide better public education on mental health, promote high impact prevention programmes, increase access to equitable, high quality, effective services, and support the translation of policy and best practice evidence into front line routine clinical practice. She is currently involved in a range of global leadership, quality improvement, intelligence & digital innovation programmes, including as the national professional adviser in population information and intelligence, at the Care Quality Commission, as a non-executive director on the Board of South London and Maudsley Hospital, and mental health adviser, Darzi Review for the 10 year NHS plan. She is a vice patron of the Poppy Factory, which promotes employment of disabled veterans. She has the huge privilege of mentoring mental health leaders of the future in every sector and part of England.
Alex Fox OBE
Chief Executive
Shared Lives Plus
Alex is CEO of Shared Lives Plus, the UK network for shared lives and homeshare. He chairs the NHS England, Department of Health and Public Health England review of the voluntary, community and social enterprise sector, is vice chair of Think Local, Act Personal, and also sits on the NHSE empowering people and communities taskforce. He is an honorary senior fellow, Birmingham University, and trustee of the Social Care Institute for Excellence. Alex was awarded an OBE for services to social care.
Angela Etherington
Expert by experience
Angela has been using and working in mental health services for 35 years. Her personal insights into multiple detentions under MHA and receiving care and treatment in a variety of inpatient and community settings provide context and explores the need for good quality care. Angela has worked at Time to Change as a community equalities coordinator for the past few years and is passionate about ending mental health stigma and discrimination. Angela has also worked as an advisor at the RCPsych on national audits including the recently published 'National clinical audit of psychosis'.
Sheena Cumiskey
Chief Executive
Cheshire and Wirral Partnership NHS Foundation Trust
Sheena has 35 years' experience in the NHS, 20 of which have been at chief executive level. She was awarded 'chief executive of the year' in 2015. Her raison d'etre is to improve the lives of people who access CWP services, whilst working in partnership to ensure everyone can achieve their potential. Sheena believes that NHS staff are working for potentially the most vibrant social enterprise, where clinical care is based on doing the best for people effectively and efficiently.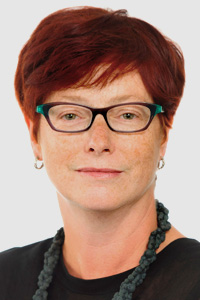 Anita Charlesworth CBE
Director of Research and Economics
The Health Foundation
Anita is an honorary professor in the College of Social Sciences at the Health Services Management Centre (HSMC) at the University of Birmingham. Previously, Anita was chief economist at the Nuffield Trust, chief analyst and chief scientific advisor at DCMS, and director of public spending at the Treasury. She was awarded a CBE in the Queen's 2017 birthday honours list for services to economics and health policy.
Jim Mackey
Chief executive
Northumbria Healthcare NHS Foundation Trust
Jim is a qualified accountant who joined the NHS in 1990. His other roles have included chief executive of NHS Improvement, interim chief executive of Northumberland Care Trust, as well as a range of director roles across NHS organisations. He has a keen interest in quality of care, especially patient and family experience, and has participated in a number of reviews and national projects, including the Dalton Review in 2014.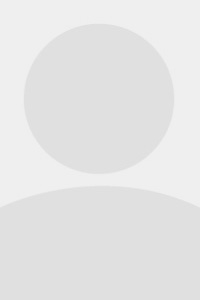 Dr Amanda Doyle
Chief Clinical Officer
NHS Blackpool CCG
Dr Amanda Doyle has been a GP for 20 years. She is a GP in a large practice in a deprived area of Blackpool, which, in addition to primary medical services, provides a range of urgent care services for patients across the Fylde Coast. Amanda maintains an interest in urgent care. She was for 10 years a medical director of the local out of hours service. Amanda is the chief clinical officer for Blackpool CCG. She is also the ICS lead for the Lancashire and South Cumbria footprint, leading a large health and care transformation programme across the patch. Amanda has been the co-chair of NHS clinical commissioners for the past four years. She remains closely involved in driving the commissioning agenda and work on primary care. She is also a member of NHS England commissioning committee. Amanda was awarded an OBE for services to primary care and commissioning in 2014.
Patricia Miller
Chief Executive
Dorset County Hospital NHS Foundation Trust
Having worked for the NHS for 28 years, Patricia joined Dorset County Hospital NHS Foundation Trust in January 2011 and was appointed as chief executive in 2014. With a continued focus on patient experience, Patricia has led a range of successful initiatives to improve patient safety and quality. Patricia was named as one of 25 rising stars of the NHS in 2013 and is one of only a few BAME CEOs in the NHS provider sector.
Michael West
Professor of Work and Organisational Psychology
Lancaster University Management School
Michael is a senior fellow at the King's Fund and professor of organisational psychology at Lancaster University Management School. He is visiting professor at University College, Dublin and emeritus professor at Aston University where he was formerly executive dean of Aston Business School.

Michael graduated from the University of Wales in 1973 and received his PhD in 1977. The focus of his research over 30 years has been culture and leadership in organisations, team and organisational innovation and effectiveness, particularly in relation to the organization of health services. He provides regular policy advice to many UK National Health Service organisations.

He led the Department of Health policy research programme into cultures of quality and safety in the NHS in England from 2009 to 2013. He also led the NHS national staff survey development and implementation for eight years and has built an unparalleled evidence base. He assisted Health Education England and NHS Improvement in developing the national framework on improvement and leadership development in England (developing people, improving care - 2016) and the Department of Health in Northern Ireland in developing the collective leadership strategy for health and social care (2017).
Carol Campayne
Executive Director
The Diversity Practice
Carol has a reputation for delivering high impact diversity, inclusion, organisation and leadership development programmes and has established a national standing for successful organisational change at strategic and operational levels, and expanding the leadership reach and capabilities of individuals, particularly women and those from minority groups. She is also the architect of Borderless coaching – a powerful, transformational coaching framework designed to authentically coach the 'whole person' integrating all their dimensions of difference.

Her clients have included EY, PWC, Babcock, Bloomberg, Northern Trust, Imperial College, University College London, and Manchester University and organisations across the NHS.

As the pioneer of Different women, different places, Carol has spent the last decade exploring the impact of intersectionality and the relationship between 'different women' and their white female counterparts and is now leading the current phase of this critically important research with a clear ambition to deliver a more inclusive gender agenda globally.
Professor Sarah O'Brien
Clinical Accountable Officer
St Helens Clinical Commissioning Group
Professor Sarah O'Brien, PhD, BA hons, RN, Dip Health, FHEA is a registered nurse who until 2013 combined a clinical and academic career as a diabetes nurse consultant. She moved into nurse leadership and was appointed chief nurse at NHS St Helens CCG in 2014 and accountable officer in 2016. Since June, she has been in a joint council and CCG role overseeing health and social care for St Helens.
Dr Graham Jackson
Co-chair, NHS Clinical Commissioners; and Clinical Lead, Buckinghamshire Integrated Care System
Dr Graham Jackson, currently clinical lead at Buckinghamshire ICS, has worked within Buckinghamshire since 1988. He became a partner at Whitehill Surgery in 1991 and still thoroughly enjoys the challenge that primary care provides. In 1993, he brought together a group of local colleagues to found AYDDOC, an out of hours GP co-operative, of which he was medical manager for 10 years. He has been an LMC (local medical committee) member since 1995 and is the former clinical chair of Aylesbury Vale CCG (2012-2018) and is current vice chair of Buckinghamshire health and wellbeing board.
Gill Morgan
Chair
NHS Providers
Gill joined NHS Providers as chair at the beginning of 2014 after a long and distinguished career in healthcare. Her previous roles include permanent secretary of the Welsh Assembly government and chief executive of the NHS Confederation for six years.

Gill is a fellow of the Royal College of Physicians and the Faculty of Public Health and is a member of the Royal College of General Practitioners.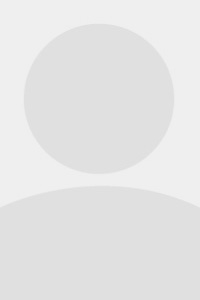 Dave West
Senior Bureau Chief
Health Service Journal
Dave leads a team of about 10 correspondents, overseeing HSJ's news and analysis output, and deputising for the editor. His own work focuses on NHS England and integration. Dave has been at HSJ since 2008, has won several awards for news coverage, and was named one of the top 10 journalists on Twitter by the Press Gazette.
Anastasia Knox
Research Director
BritainThinks
Anastasia runs BritainThinks' health practice in the UK and internationally. She works with audiences ranging from very senior stakeholders through to seldom heard audiences, using the full range of qualitative and quantitative methodologies to unlock strategic insights. Recent clients include NHS England, Age UK and Abbott. Anastasia has written for a range of publications, including national newspapers and the specialist trade press.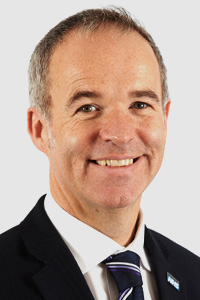 Rob Webster
Chief Executive
South West Yorkshire Partnership NHS Foundation Trust
Rob joined South West Yorkshire Partnership NHS Foundation Trust in May 2016 and is responsible for leading the organisation and its 4,600 staff. He is also the lead chief executive for West Yorkshire & Harrogate Health and Care Partnership. Rob has worked in healthcare since 1990, taking on several national leadership roles. He has a history of effective partnership working and a strong commitment to system leadership. Rob is defined by a values based approach to leadership.
Donna Hall CBE
Chief Executive
Metropolitan Borough of Wigan Council
Donna Hall has been chief executive at Wigan, the second largest council in Greater Manchester for the last five years. Despite being the third worst affected UK council by cuts of £100m, Wigan has been voted by 72% of its staff as the best council to work for in the UK. Donna is also the accountable officer of NHS Wigan Borough Clinical Commissioning Group.

Donna leads on Culture, Arts and Leisure and Public Service Reform in Greater Manchester and was awarded a CBE for services to local government in 2009. Donna initiated a major programme of reform in partnership with residents, 'The Wigan Deal'. She is a passionate feminist and last year won transformational leader at the Northern Power Women Awards.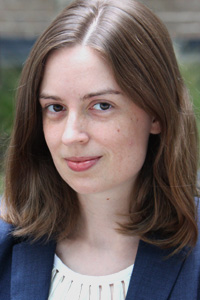 Hannah Behrendt
Senior Advisor
Behavioural Insights Team
Hannah has led the evaluation of several complex trials in the NHS while at the Behavioural Insights Team (BIT). Combining evaluation and health expertise, Hannah holds a PhD in economics from the University of Edinburgh as well as an MPhil in economics and a BA (hons) in philosophy, politics and economics from the University of Oxford. Hannah joined BIT four years ago after spending several years working in international development at the World Bank.
Dr Ben Holden
Clinical Research Fellow in Paediatrics and Child Public Health
Imperial College Healthcare NHS Trust
Ben is a public health registrar in Sheffield, clinical research fellow in paediatrics and child public health at Imperial College Healthcare NHS Trust (ICHT) and a honorary fellow at the Behavioural Insights Team. At ICHT he leads a project that is testing a behavioural intervention that supports families to care for unwell children to prevent avoidable emergency hospital attendances. Ben is a clinician by background with a range of acute hospital and community experience.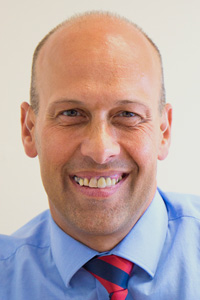 Andrew Harrison
Chief Finance Officer
NHS Fylde and Wyre Clinical Commissioning Group
Andrew has spent almost 30 years working across different NHS finance settings. He is an experienced director of finance with a history of focusing on system change and management. His interest in public health and population health management is borne out of repeated programmes focusing on reducing health inequalities. He is currently working on the Fylde coast and is the executive responsible for Nexus BI, providing real–time cross organisational information to clinical decision makers.
Sarah Dugan
Chief Executive
Worcestershire Health and Care NHS Trust
Sarah is the chief executive of Worcestershire Health and Care NHS Trust and the chief executive lead for the Herefordshire and Worcestershire Sustainability and Transformation Partnership (STP). Sarah is a registered general nurse, registered sick children's nurse and health visitor and has a masters degree in health and social care management. She has held a wide range of senior positions within provider and commissioning organisations and has a particular interest in partnership working, integration and the development of positive learning cultures.
Professor Jenny Simpson OBE
President
Institute of Healthcare Management
Jenny is a graduate of Manchester Medical School, subsequently training in acute paediatrics. Working as a senior doctor at Sheffield Children's Hospital's A&E department led to an interest in operational and strategic management, resulting in Jenny's pursuit of an MBA, then a DBA.

Jenny was one of the first doctors in the UK to achieve dual qualifications in medicine and management and went on to create and run the British Association of Medical Managers for 20 years, supporting and training to doctors in management and leadership roles. As BAMM's CEO, Jenny was asked to join the DH's modernisation board, becoming one of the original signatories to the NHS plan in July 2000.

In 2007 she was invited to work with the chief medical officer on his review of medical regulation, chairing an implementation stream. Jenny then went on to lead parts of the work on regulatory reform for doctors, working with the DH's revalidation support team for three years and NHS England's professional standards team for a further 2 years. Between 2011 and 2012, Jenny was also president of the Institute of Healthcare Managers. She retired from the NHS in March 2015.

Jenny continues to run her own consultancy in addition to her work with Newton.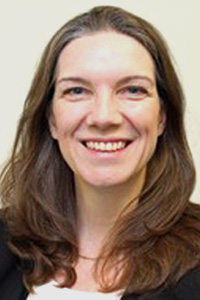 Alex Whitfield
Chief executive
Hampshire Hospitals NHS Foundation Trust
Alex started her career in operational management at ExxonMobil's Fawley Oil Refinery and holds an engineering degree from Cambridge University. After 13 years at Exxon, Alex moved to the NHS.

Alex has held senior roles in both the former Basingstoke and Winchester organisations over a number of years and so she already knows many of our staff. Her first NHS role was at North Hampshire Hospital in 2005 and during her time there she covered areas as diverse as project management, governance, productivity and operational management of the emergency division. She went on to become chief operating officer at Winchester.

Since 2012 Alex has been chief operating officer for Solent NHS Trust which provides community based physical and mental health services in Southampton, Portsmouth and parts of Hampshire.
Andrew McKirgan
Director of Partnerships
University Hospitals Birmingham NHS Foundation Trust
Andrew started his NHS career as a graduate on the NHS Financial Training Scheme in September 1992. Having completed the scheme in December 1995 and qualified as an accountant (CIPFA), Andrew moved into general management and operations and held a number of posts in the North West of England including group manager for Renal Services and general manager for Women and Children.

He moved to UHB in April 2003 as the deputy director of operations for division 1 and in July 2006 assumed his first director of operations role. In 2009 he became director of operations, division 2 and in April 2011 he became deputy chief operating officer. He was appointed executive chief operating officer in September 2012, then director of partnerships in 2014.
Angie Wallace
Director of Operations
Birmingham Community Healthcare NHS Foundation Trust
Angie began her career in the mid 1980s serving in the Royal Air Force for several years before training as a registered nurse, working in A&E and cardiothoracic surgery.

Angie then moved to the commercial sector, working for a software company that designed and delivered nurse triage to primary care and NHS Direct. She joined NHS Direct during its inception in 1999, where she held a number of management roles in nursing, training and clinical governance.

For the past 15 years, Angie has worked in both acute and community providers in director roles, leading on transformation projects, operational delivery, performance management and strategy development.

For the past four years, as the director of operations for Birmingham Community Healthcare Foundation Trust, one of the largest community providers; Angie manages a wide range of community services, including adult community services, and integrated multi-disciplinary teams of district nursing services and rapid response teams, children and families services, dental services (acute and community dental services), learning disabilities services as well as adult specialist rehabilitation and intermediate care services for adults.

One of her current roles is working as a system leader in the early intervention work stream within Birmingham, where all system partners from health (acute, community and mental health), social care and primary care, and commissioners for Birmingham have come together as part of the STP to work together to improve outcomes for patients.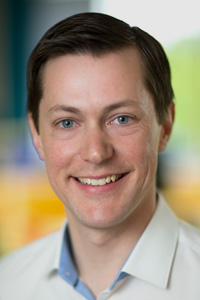 Nick Barlow
Head of Healthcare
Newton
Nick leads Newton's healthcare team, with a personal focus on supporting the NHS in and around the Midlands, working together with acute, community, mental health trusts and local authorities to implement large scale transformation which improves outcomes, access and affordability.

Nick has been fortunate enough to work with brilliant people in the NHS and councils over the last decade, in each case to improve service quality for local people. He has worked with Newton's clients on everything from improving how effectively operating theatres run, to reducing how long people stay in hospital. The common theme between them all is implementation – sticking with it until the improvement happens.

Nick is an engineer by training and started his career in Formula 1 with McLaren. He joined Newton to combine analytical challenge with the opportunity to work alongside people from a wide range of professions, backgrounds, levels of seniority and parts of the care sector.
Saffron Cordery
Deputy Chief Executive
NHS Providers
Saffron is NHS Providers deputy chief executive, part of the senior management team and sits on our board. She has extensive experience in policy development, influencing and communications and has worked in the healthcare sector since 2007. Before moving into healthcare, Saffron was head of public affairs at the Local Government Association, the voice of local councils in England. Her early career focused on influencing EU legislation and policy development, and she started working life in adult and community education.

She has a degree in Modern Languages from the University in Manchester, for ten years was a board member and then chair of a 16–19 college in Hampshire and is a trustee of GambleAware, a leading charity committed to minimising gambling-related harm.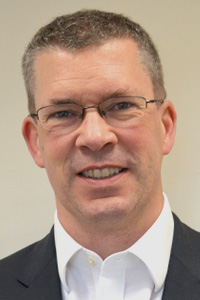 Joe Harrison
Chief Executive
Milton Keynes University Hospital NHS Foundation Trust
Joe joined Milton Keynes University Hospital NHS Foundation Trust as chief executive over five years ago. He has 30 years' experience working in acute hospitals, and has a passion for education and research, sitting on a number of committees and the council at the University of Buckingham. Joe's particular focus is on improving patient safety, experience and clinical effectiveness, supported by technology.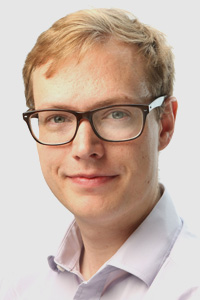 Harry Evans
Researcher - policy
The King's Fund
Harry is an author of the recent report 'Digital change in health and social care'. Harry works on a variety of policy areas, including technology and data in the NHS. Before joining The King's Fund in 2016, Harry worked for three years at Ipsos MORI's Social Research Institute, publishing a variety of reports on public attitudes towards health data and privacy.
Lorraine Burnett
Chief operating officer
Countess of Chester NHS Foundation Trust
Lorraine joined the Countess of Chester Hospital NHS Foundation Trust in 2013 and took up a board position in 2015 as chief operating officer with responsibility for operational delivery, performance and planning. She started her career in paediatric nursing and held a specialist nurse role in inherited metabolic disorders before developing a career in operational management at a senior level in both acute and community services.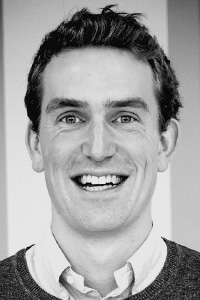 Dr Barney Gilbert
Founder and Chief Executive
Forward Health
Forward Health's mission is to connect healthcare all over the world, empowering health and care professionals to spend more time with their patients, doing the things that matter. Clean software that solves a big problem is rare in healthcare; that's why Forward is growing fast. Before Forward, Barney studied economics at Harvard and practised as a medical doctor in the UK.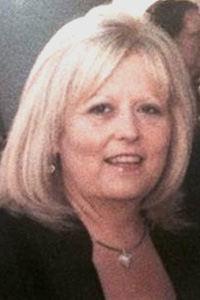 Janette Leonard
Director of ITT, Business Analysis and Reporting
Essex Partnership University NHS Foundation Trust
Janette Leonard has worked in the NHS for over 45 years. Janette's current role is the director of ITT, business analysis and reporting and CIO for Essex Partnership University NHS Foundation Trust. Janette also worked with the National Programme for IT (NPfIT) and lead the Essex Community of Interest Network (COIN), the first COIN in the country to implement N3 across 580 sites both NHS and GP premises across Essex. Recently mental health services for North and South Essex have merged and Janette led the Infrastructure and systems merger programme for the two existing organisations, using health information exchange to share the clinical record within the first 100 days of the new organisation.
Dr Dominique Allwood
Interim Associate Medical Director (QI)
Imperial College Healthcare NHS Trust
Dominique has spent 15 years working in health care including provider and commissioner organisations and thinktanks. Her interests and portfolio include quality improvement, developing networks, increasing user involvement, prevention and population health. Dominique was named one of HSJ's Rising Stars in 2015 and has previously completed a Darzi fellowship in clinical leadership and service improvement.
Tom Downes
Clinical Lead for Quality Improvement
Sheffield Teaching Hospitals NHS Foundation Trust
Tom completed medical training at Guy's Hospital, London, in 1993 and started his career as a general practice trainee before entering specialist training in geriatric medicine. He was appointed consultant geriatrician and honorary senior lecturer at Sheffield teaching hospitals in 2003. Tom studied at Nottingham University Business School and gained an MBA in 2003.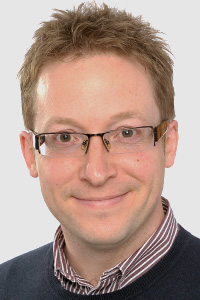 Tim Horton
Assistant Director, Insight and Analysis
The Health Foundation
Tim's role is focused on identifying and communicating the insights and learning from the Health Foundation's programmes, as well as supporting the spread of health care innovation and improvement. From 2011 to 2015, Tim was health policy adviser to the leader of the opposition, the Rt Hon Ed Miliband MP, and head of public services at the Labour Party. He also convened the independent taskforce on mental health in society, whose report 'The mentally healthy society' was published in January 2015. Prior to this, Tim was research director at the Fabian Society, where he published research in several areas of social and economic policy. In 2005, he was a special adviser at the Department of Trade and Industry, and prior to that a policy adviser on science and innovation policy at HM Treasury.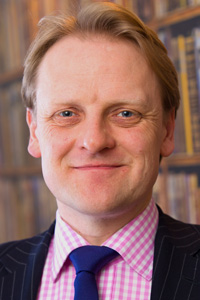 Matthew Winn
Chief executive
Cambridgeshire Community Services NHS Trust
Matthew Winn is the chief executive of the trust and has led the organisation since 2007. Previously he worked in London in roles in acute care, local government and primary care trusts.

He is a member of the NHS employers policy board; management representative on the national social partnership forum; chair of the Bedfordshire/ Luton and Milton Keynes local workforce action board and chair of Eastern Clinical Research Network Partnership Group.

He has an MSc in public policy and public management, focusing on how organisations can work together and chairs the national community services network at the NHS Confederation.
Kath Evans
Head of Planning and Delivery - Hospital to Home Programme
NHS England
With over 25 years' experience of working in the NHS as a district nurse and then moving into professional leadership, service improvement and development, assurance and operational management in the community. Kath is leading the hospital to home team to improve outcomes in intermediate care and responsiveness of community health services by fostering collaborative relationships with key partners across health and social care. Kath is also the policy lead for the NHS long term plan life course proposal - Integrated personalised care for people with long term conditions, older people living with frailty, and people living with dementia.
Karen Howell
Chief Executive
Wirral Community NHS Foundation Trust
Karen has been working across the system of Wirral for the last three years and is a highly experienced local, regional and national leader with an excess of 39 years working across the NHS, social care and independent sectors, and with over 30 years at national level.

Karen has significant experience working as both a clinician and manager across the care provider and commissioning sectors; primary care, community care, mental health and acute hospital services. She is solution and outcome driven, preferring to work collaboratively with people across organisations and systems to effect positive change. She is committed to workforce development and is currently the senior responsible officer for workforce for the health and care partnership for Cheshire and Merseyside. Karen is both a coach and mentor, practising locally, nationally and internationally, and is an advocate of continuing professional development and life-long learning.
Nick Hulme
Chief executive
East Suffolk and North Essex NHS Foundation Trust
Nick has worked in the NHS for more than 30 years. He successfully brought together community and hospital based care in his previous role as chief executive of Croydon Health Services NHS Trust. As chief executive of Colchester Hospital University NHS Foundation Trust, he led the Sustainability and transformation plan. Once Colchester Hospital University Foundation Trust NHS and The Ipswich Hospital NHS Trust merged to become East Suffolk and North Essex NHS Foundation Trust, Nick became the chief executive of the new merged trust.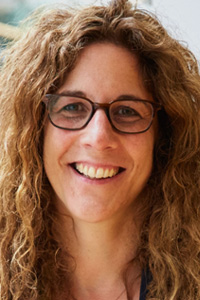 Samantha started her NHS career as an adult and paediatric nurse and was a national management trainee. Having worked in a variety of operational management roles, and in the national clinical governance support team, she became the chief executive of Epsom and St Helier University Hospitals NHS Trust. Samantha worked in the independent sector before she was appointed chief executive of West Hertfordshire Hospitals NHS Trust in February 2013.

In 2014, Samantha was named as the Health Service Journal's (HSJ) chief executive of the Year. Until June 2017, Samantha was director of the new care models programme, leading on the implementation of the new care models outlined in the NHS Five year forward view. This included launching 50 vanguards to take the lead developing new care models to act as the blueprints for the NHS.

Samantha now works independently across a range of private organisations and institutions, connecting business and industry with health to design and deliver better healthcare solutions.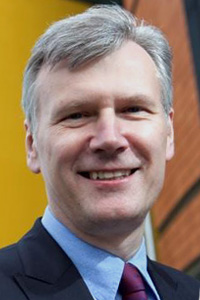 Sir David Dalton
Chief Executive
Northern Care Alliance NHS Group
David was knighted in the 2014 New Year's honours for his services to healthcare. In 2013, he was a member of the Berwick Review Group, which advised on patient safety improvements for England. In 2014, he advised the secretary of state on the opportunities for providers of NHS care, including the publication of the Dalton Review.

Sir David is currently developing new integrated care services (hospital, community, primary and social care), across four localities, with the triple aim of improved population health outcomes, better user experience and lower cost.

In 2016, he was invited to offer leadership to the Pennine Acute Trust and together with Salford Royal has created the Northern Care Alliance – an NHS group employing 17,500 people with an operating budget of £1.3bn. He is a governor of The Health Foundation and a member of the reform advisory board.
Dr Alistair Blair
GP Medical Director
Northumbria Healthcare NHS Foundation Trust
Alistair grew up in Northumberland and qualified as a GP in 1999, where he continues to work clinically. He is a GP partner with Wellway Medical Group in Northumberland and led the county's CCG from a clinical perspective since November 2010.

Alistair was also on the national board for NHS Clinical Commissioners and has a longstanding interest in enabling clinical integration to deliver for patients and professionals. He has worked twice for Medecins Sans Frontieres (MSF) in war zones in Sri Lanka and the Kenya Somali border area.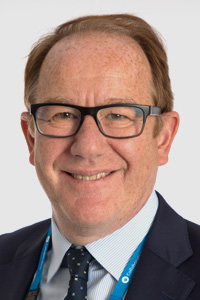 David Bradley
Chief Executive
South West London and St George's Mental Health NHS Trust
David has been chief executive at South West London and St George's Mental Health NHS Trust since 2012. He has over 20 years' of executive level experience working within the NHS and social care. David is committed to improving patient care and ensuring that people who need mental health services can access the very best care and treatment possible. Under David's guidance, South West London and St George's Mental Health NHS Trust continues to be at the forefront of mental health care innovations and patient recovery. David has overseen a number of high profile developments which have been instrumental in the continuing success of the organisation, leading to the Trust's 'Good' rating from the Care Quality Commission.

David's experience in leading transformational change in the NHS helped to launch a new partnership with neighbouring mental health trusts – South London and Maudsley, and Oxleas - to identify areas where collaboration could lead to greater efficiencies, better specialised services and seamless care pathways for people using mental health services. The South London Mental Health and Community Partnership is often cited as the blueprint for best practice in mental health partnership working.

David has overseen one of the country's largest mental health reconfiguration programmes aimed at building two new world class mental health facilities in Wandsworth and Kingston. The £180m redevelopment programme will revolutionise the way mental health services are delivered in south west London for generations to come.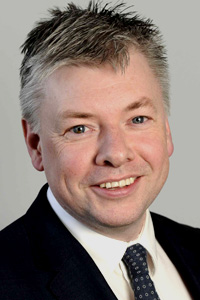 Paul Maubach
Chief Executive
Dudley Clinical Commissioning Group
Paul is responsible for ensuring the needs of Dudley and Walsall patients, employees, the taxpayer, the wider CCG membership, and the law and statute within which the CCG operates.

Paul has been leading the programme for developing the Dudley Multispecialty Community Provider which is intended to deliver improved, integrated care for their population. This recognises both the staff who provide services and the public who receive them. The ambition is to maximise the potential for staff and to improve the health outcomes for Dudley people.
Richard Taunt
Founder
Kaleidoscope Health and Care
Rich Taunt is the founder of Kaleidoscope Health & Care, a social enterprise which brings people together to improve health and care. Kaleidoscope finds new ways to overcome old barriers, enabling constructive conversations on difficult topics. Kaleidoscope's approach to collaboration is systematic, evidence-based and cost-effective.

Rich has significant experience across health care change, regulation, government, and policymaking, and has held senior roles in organisations including the Department of Health, Care Quality Commission and the Health Foundation.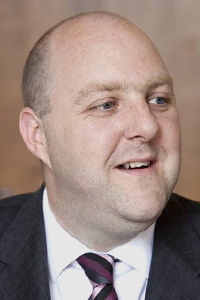 Iain MacBeath
Director of Adult Care Services
Hertfordshire County Council
Iain worked for social services in his home town of Barnsley. After moving to Hertfordshire in 1999, he spent five years working for the probation service, returned to social services for London Borough of Barnet and became assistant director of adult care services for Hertfordshire in 2008. He became director in 2013. Iain sits on the national executive committee of the association of directors of adult social services.
Alexis Kolodziej
Deputy Director of Policy and Influencing
The Stroke Association
Alexis leads a team, working across prevention, campaigning, policy and public affairs which influences to ensure more strokes are prevented and that everyone who has a stroke can access the best quality of treatment and support. The team has successfully campaigned to ensure stroke is a new clinical priority for the NHS in England. Alexis has held several policy and campaigning posts in the health charity sector, following her time as a parliamentary researcher and in the U.S. House of Representatives.
Vanessa Odlin
Service director
Oxford Health NHS Foundation Trust
Vanessa is the service director for the Oxfordshire, Swindon, Wiltshire and Banes adult mental health directorate, having worked at the Oxford Health NHS Foundation Trust since 2002. She is a trained mental health nurse with leadership and management qualifications. Vanessa's passion is to help, support and make a difference in mental health in any way that she can; remembering that making a difference in people's lives is the reason to work in mental health.
Dr Tracey Vell
Associate Lead in Primary and Community care
GMHSCP
Dr Vell has worked in general practice for over 23 years. She joined the LMC 23 years ago as a GP registrar representative. In 1997 she set up a limited company to do out of hours work called Mandoc to enable the GP contract to be split. At the LMC she became chair for 4 years. In 2014 Dr Vell became chief executive of Manchester LMC and took the chair of the association of Greater Manchester LMCs. She persevered to bring primary care to the devolution programme and now works as associate lead for primary and community care for the GMHSCP. She also works nationally on the new models of care technical committee working on the new MCP contract. She supports, advises and works amongst grass-root GPs. She was awarded an MBE in the New Years honours in 2018 for her work.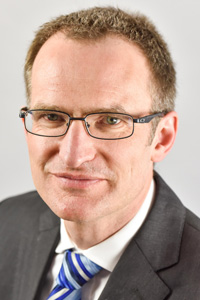 Adrian Parker
Partner
Hempsons
Adrian is a senior partner in Hempsons' corporate commercial department and heads up Hempsons' national procurement law team. He has over 20 years experience in the healthcare sector, providing advice to public bodies, companies, charities and social enterprises engaged in the health sector on corporate governance, commercial transactions, and non-contentious and contentious procurement issues. He has advised on numerous pathology projects, managed services contracts and shared services initiatives. He has seen the challenges that often impede the delivery of such projects, including procurement challenges, technological incompatibility, organisational complexity, and where ambition outstrips what can be delivered practically.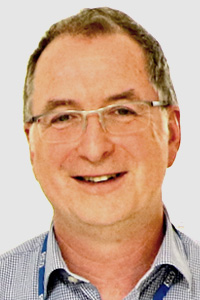 Dr Neil Anderson
Clinical director for Clinical Diagnostics, and chief scientist, University Hospitals Coventry and Warwickshire NHS Trust
Neil is the clinical director for Clinical Diagnostics, and chief scientist, at University Hospitals Coventry and Warwickshire NHS Trust. He has led Coventry and Warwickshire Pathology Services (CWPS) for the last decade. During his presentation, he will chronicle the formation and development of CWPS into one of the largest NHS pathology networks in the country, as well as describe his vision of the future: one where CWPS works with multiple public and private stakeholders to provide equitable access to high-quality services, supports innovation and the rapid diffusion of technologies, and gains the advantages of global research into the rapid diagnosis and treatment of disease for the population served.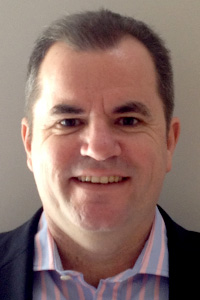 Dr Phil Hudson
Managing Partner
Beeston Consulting Limited
Phil is the managing partner of Beeston Consulting Limited, a management consultancy focused on improving the performance of organisations. An experienced advisor to public and private sector health and social care organisations throughout Europe, America and Australia, he has led assignments on over one hundred pathology projects for clients that include the UK Department of Health, NHS England, established pathology networks and individual pathology services.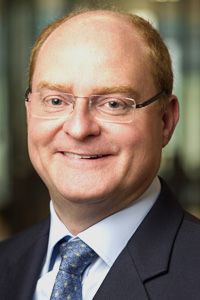 Andrew Taylor
Partner
Aldwych Partners
Andrew is a partner at Aldwych Partners, providing strategic advice on merger clearance and competition investigations. Prior to founding Aldwych Partners, Andrew was senior director, inquiries at the UK Competition Commission and was also director of the NHS cooperation and competition panel, now part of NHS Improvement. Andrew's experience includes gaining Competition and Markets Authority (CMA) clearance for the pathology joint venture between iPP, Basildon & Thurrock University Hospitals and Southend University Hospital. A key aspect of merger review by both NHS Improvement and the CMA is to consider those benefits arising from the structural changes. Earlier this year Aldwych Partners was recognised for its leading work in this area when securing clearance for the merger between Central Manchester and South Manchester university hospitals.
Sir Thomas Hughes-Hallett
Chair, Chelsea and Westminster Hospital NHS Foundation Trust; and Executive Chairman, Helpforce
Sir Thomas Hughes-Hallett spent 25 years in the investment banking world, before becoming chief executive of Marie Curie from 2000 to 2012. In 2011 Tom chaired the independent UK review of British Philanthropy. A former chair of Imperial College's global health institute, Tom is now chair of the Chelsea and Westminster Hospital Foundation Trust , chair and co-founder of the Marshall Institute, founder and executive chairman of HelpForce and trustee of Esmee Fairbairn Foundation.
Catherine Johnstone CBE
Chief Executive
Royal Voluntary Service
Catherine became chief executive of Royal Voluntary Service in August 2017, having joined the charity as a Trustee at the beginning of that year. A trained nurse, she has extensive experience building sustainable services, driving innovation and inspiring and enabling volunteers, garnered over 25 years in the third sector. Her key passions are frontline service delivery and enabling the gift of voluntary service.

Before joining Royal Voluntary Service, Catherine was chief executive of Samaritans, which aims to provide confidential support to anyone experiencing a tough time in their life. Whilst at the helm, Catherine was responsible for building long term sustainable partnerships and delivering a five-year strategy to revitalise and future proof the charity. This resulted in her being awarded a CBE in 2016 for services to suicide prevention.

Prior to the Samaritans, Catherine was chief executive of Capacitybuilders, a funding agency designed to improve infrastructure support to the voluntary sector.

Currently Catherine is a board member of HelpForce, a newly created community interest company that is seeking to support the NHS through voluntary effort. She is also Charity Advisor to The October Club.
Dr Neil Churchill
Director for Experience, Participation and Equalities
NHS England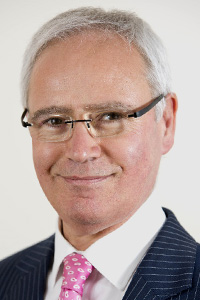 Peter Homa CBE
Chair
NHS Leadership Academy
Peter has 36 years NHS management experience including 27 as chief executive in three university teaching hospitals, and two national organisations, including the commission for health improvement.

In November 2017, Peter retired from being chief executive of Nottingham University Hospitals NHS Trust (NUH). Peter chaired the Association of UK University Hospitals chief executive forum between 2014-2017. He has a track record of leading innovative management that simultaneously improves the quality of patient care, teaching and research alongside value for money.

Following retirement, Peter was appointed foundation chair, NHS Leadership Academy. Peter also provides advice to many NHS organisations across the UK.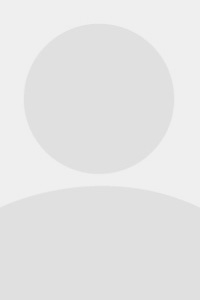 Jon Billings
Non-Executive Director, Medway NHS Foundation Trust; and Associate, Faculty of Medical Leadership and Management
Helen Greatorex
Chief Executive
Kent and Medway NHS and Social Care Partnership Trust
Helen has worked in mental health services for thirty-five years. She started her training as an RMN at Friern Hospital in London in 1983 and witnessed first-hand the closure of the asylums. She went on to lead services whose mission was to resettle patients whose average length of stay was twenty eight years. She is passionate about the opportunities that the current interest in mental health bring, and believes that there has never been a better time to work in the field.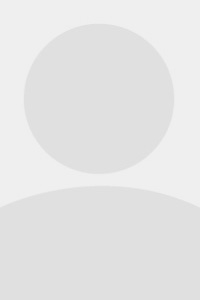 Dr Richard Jenkins
Chief Executive
Barnsley Hospital NHS Foundation Trust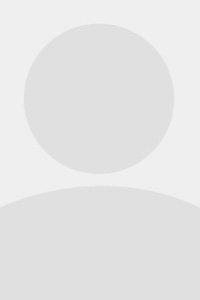 Tracy Bullock
Chief Executive
Mid Cheshire Hospitals NHS Foundation Trust
Since 2010, Tracy has served as the chief executive of MCHFT and is extremely proud of her nursing roots, maintaining her professional registration since qualifying in 1986. Tracy runs a high performing trust and actively leads a programmes of work in the second largest STP in the county to establish sustainability for the 9 acute Hospitals. Tracy is passionate about quality improvement and uses her breadth of experience and extensive clinical background to guide her approach to leading through rapidly changing and complex health and care settings.
Daniel Shakhani
Co-founder and advisor
Salary Finance
Daniel co-founded Salary Finance alongside Google UK's former MD Dan Cobley and Asesh Sarkar. The company was listed in the "KPMG FinTech 100" and has been identified by Forbes No.1 socially responsible business in the UK. Daniel's firm Salary Finance has recently been awarded Responsible Business of the Year at the BITC awards and Benefits Innovation of the Year at the WSB awards.

A keen supporter of social entrepreneurship, Daniel founded the FT Philanthropy & Global Impact Summit, and is a strong supporter of convening thought leaders and social entrepreneurs globally to drive scalable, measurable and sustainable business models.

Daniel was previously a principal at GKAM, a UK based Family Office; Goldman Sachs (investment banking and fixed income currencies and commodities); Royal Bank of Scotland; and has worked closely with No.10 to support investment into UK technology and infrastructure initiatives.
Networking opportunities
Annual conference and exhibition is your opportunity to meet with your peers and other senior health professionals in the sector. Our exhibition forms the networking hub of the conference, giving you the space you need to exchange ideas and discuss the content from the day with delegates. You'll also get the chance to evaluate the latest health solutions and services and connect with new suppliers in the sector.


Conference dinner
The conference dinner is the perfect chance to share ideas and best practice with your peers. Please add this to your booking
Networking drinks reception
Our hosted networking is specifically aimed at helping you to make the connections you need. Unwind after the first day of conference and share experiences with your peers.
You can also network with fellow delegates before and during the conference by joining in with the conversation on twitter using #NHSP19.
Provider showcase
The Provider showcase is an area in the exhibition where we shine a light on the innovative and pioneering work of our members, recognising their successful contribution to healthcare. The showcase inspires delegates and allows trusts to share good practice with senior leaders from across the provider sector. 
Last year's theme was changing lives – highlighting how trusts and their partners are improving care for patients and service users.
Applications were assessed by an esteemed judging panel including sector leaders, health specialists and industry experts.
Provider showcase 2018 included stands from the following trusts:
Countess of Chester Hospital NHS Foundation Trust
Cambridgeshire Community Services NHS Trust
Coventry and Warwickshire Partnership NHS Trust
Guy's and St Thomas' NHS Foundation Trust
Medway NHS Foundation Trust
North East Ambulance Service NHS Foundation Trust
Northern Devon Healthcare NHS Trust
South London Mental Health and Community Partnership
Nottingham University Hospitals NHS Trust
To find out more about the provider showcase stands email nikki.coleman@nhsproviders.org
SUPPORTER OPPORTUNITIES
Our partnership packages offer you high profile, visibility and extensive involvement at our annual conference and exhibition. We also work with our partners throughout the year to actively support your offer to our members, extending the value of your event package.
Why exhibit or sponsor?
Network with the leaders tasked with transforming how healthcare is delivered - many of the largest NHS trusts in the country are represented at our event. Over 40% of delegates are chairs and chief executives, with 68% of delegates at director level or above, highlighting the seniority of our audience. Become an exhibitor and engage directly with those looking to procure a whole range of products and services while showing your support for NHS Providers.
Does your organisation have a product, service, idea or solution that can help NHS provider organisations? Then why not consider sponsoring or exhibiting at annual conference and exhibition 2019. To find out more about our supporter opportunities download the supporter opportunities brochure or to discuss in more detail email David Morgan or call 020 7227 1164.
2018 Event partners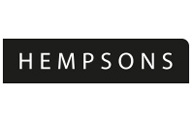 Stand 17

Hempsons are leading health and social care lawyers. They are a full-service law firm for the NHS and advise on a range of strategic and operational issues. Currently Hempsons are working with clients on integrated care, collaborations, sustainability and transformation partnerships (STPs), service reconfigurations, workforce planning and estates and infrastructure projects.

Hempsons will be running two sessions during the conference:
Breaking through barriers: consolidating NHS pathology
Wednesday, 11.25 -12.35, Exchange 11
Fit and proper persons – the impact of the requirements on the NHS and what it means for chairs and boards
Tuesday and Wednesday, during the refreshment breaks, Hempsons lounge in the exhibition


Adrian Parker, Hempsons
The Exchange, Station Parade, Harrogate HG1 1DY
01423 724029
a.parker@hempsons.co.uk
www.hempsons.co.uk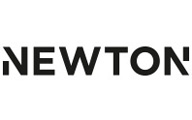 Stand 14

Using an evidence-based approach, Newton build a detailed picture of what's happening in an organisation, then work alongside frontline teams to design and implement lasting change – delivering better finances and improved outcomes. They believe so strongly in this approach, they guarantee 100% of their fee against delivering sustainable results.

Newton will be running the following session during the conference:
It's not what you do, it's the way that you do it
Tuesday, 12.00 -13.00, Exchange 11

Newton
2 Kingston Business Park, Kingston Bagpuize, Abingdon OX13 5FE
01865 601300
info@newtoneurope.com
www.newtoneurope.com
Media partner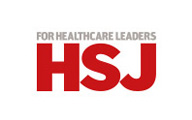 Health Service Journal (HSJ) part of Wilmington Healthcare, provides a deep understanding of the NHS through a wide range of services and solutions – news, analysis, insight, data, live networking events and a unique best practice database – aimed at professionals in the UK healthcare industry.

Website: www.hsj.co.uk
Twitter: @HSJnews
Exhibitors


Association of NHS Charities

Stand 8

NHS charities are devoted to our nation's hospitals and ambulance services with 250+ dedicated NHS charities together giving £1m every day to the NHS, funding ground-breaking research, vital medical equipment, developing new treatments and enhanced care to support patients to get better faster and stay well for longer.

Contact:
Ellie Orton, Association of NHS Charities
Suite 68, Pure Offices, Lake View House, Wilton Drive, Warwick CV34 6RG
Tel: 08454 635 328
info@anhsc.org.uk
www.anhsc.org.uk
British Red Cross
Stand 9

British Red Cross provide innovative solutions that can improve patient flow by preventing unnecessary hospital admissions, re-admissions and delayed transfers of care. In 2017, working across 100 UK hospitals they supported 187,000 to live independently, using person centred services to build resilience and confidence.

Colin Brown, UK Director,
Independent Living and Crisis Response,
British Red Cross
44 Moorfields, London EC2Y 9AL
07595 411 529
colinbrown@redcross.org.uk
www.redcross.org.uk
@ColinBrown1871
Centre for Mental Health
Stand 18

Centre for Mental Health is a charity with over 30 years' experience providing life changing research, economic analysis and policy influence in mental health. We are international thought leaders contributing to innovation and groundbreaking health and social change.

Andy Bell, Centre for Mental Health
South Bank Technopark, 90 London Road, London SE1 6LN
Tel: 020 7717 1558
andy.bell@centreformentalhealth.org.uk
www.centreformentalhealth.org.uk
@CentreforMH
Defence Medical Services
Stand 4

Defence Medical Services provide medical care to sick and injured military personnel and others in a range of uniquely challenging operational and training environments around the world. Medical reservists have access to a wide range of funded military and clinical training opportunities which benefit both them and their employer.

Lt Col Peter Eslea MacDonald, Defence Medical Services
SO1 FR20 Joint Medical Group, Building 105, Forthside, Stirling FK7 7RR
Tel: 030 6770 8163
peter.eslea-macdonald610@mod.gov.uk
https://www.gov.uk/government/groups/defence-medical-services
@defence_medical
Facere Melius
Stand 23

Facere Melius, specialists in quality and corporate governance. Patient safety and risk management system development and recovery. CQC preparation, management and turnaround. We support special measures trusts with safety and well led also working with good trusts to become outstanding. Proven delivery in clearing backlogs, investigations, board to ward training.

Darren Thorne, Facere Melius
1 Market Hill, Calne, Wiltshire SN11 0BT
Tel: 07989 595237
info@facere-melius.org.uk
www.facere-melius.org.uk
@faceremelius
The Finegreen Group
Stand 11

A values-driven and award winning recruitment and development consultancy - delivering innovative recruitment and development solutions to a wide variety of public and private healthcare sector clients.

Predominantly focused on senior management, executive and board level appointments, Finegreen's consultants operate across specialist professional fields. Our development and consultancy division was launched in 2016 to demonstrate our commitment to raising leadership and governance standards throughout the healthcare sector.

Neil Fineberg, The Finegreen Group
Suite 3, First Floor, Building 3, Universal Square, Manchester M12 6JH
Tel: 0345 130 4006
neil.fineberg@finegreen.co.uk
www.finegreen.co.uk
@finegreen_
Foundation Hospital Optimista
Stand 30

Visit the Foundation Hospital Optimista stand to discover how we can help you inspire your teams to transform your organisation into a healthy one.

The Vygon team is proud to present, for first time in UK, the book: "Dreaming about an Optimistic Hospital".

Claire Patterson, Foundation Hospital Optimista
c/o Vygon (UK) Ltd, The Pierre Simonet Building, Latham Road, Swindon SN25 4DL
Tel: 01793 748800
claire.patterson@vygon.co.uk
www.vygon.co.uk
@vygonuk
The Guardian
Stand 24

Guardian Jobs works with some of the biggest names in healthcare. From world leading healthcare organisations, NHS trusts, to local practices, they understand the needs of the health sector. Visit their stand to find out how they can tell your story. 

Steven Norris, The Guardian
Kings Place, 90 York Way, London N1 9GU
Tel: 020 3353 2085
sales@theguardian.com
www.theguardian.com/jobs
Health Education England
Stand 25

Health Education England (HEE) exists for one reason only: to support the delivery of excellent healthcare and health improvement to the patients and public of England by ensuring that the workforce of today and tomorrow has the right numbers, skills, values and behaviours, at the right time and in the right place.

Health Education England
1st floor, Blenheim House, Duncombe Street, Leeds, LS1 4PL
events@hee.nhs.uk
www.hee.nhs.uk
@NHS_HealthEdEng
Healthcare UK
Stand 6

Healthcare UK is an initiative of the Department of Health and Social Care, NHS England and the Department for International Trade. They help UK healthcare providers to do business overseas. They partner with service providers, ALBs, academic institutions and companies. They work with the NHS to strengthen its capacity to operate internationally.

Rahul Agarwal, Healthcare UK
55 Whitehall, London SW1A 2HP
020 7215 5000
healthcare.uk@trade.gov.uk
https://www.gov.uk/government/organisations/healthcare-uk 
@tradegovukEvent
Home Group
Stand 34

Home Group is an affordable housing provider. They are a social enterprise, reinvesting all of their profits back into the organisation to help them improve what they do. Each year, they help more than 30,000 people in over 500 services. They are demonstrating the benefits of an integrated approach to housing, health and care through their growing partnerships with the NHS, working across mental health, transforming care and helping people return home from hospital as quickly as possible.

Home Group
2 Gosforth Park Way, Newcastle upon Tyne NE12 8ET
newmodelsofcare@homegroup.org.uk
www.homegroup.org.uk
@homegroup
Hunter Healthcare
Stand 26

Hunter Healthcare provides executive and management talent across the entirety of the healthcare market. Founded in 2011, Hunter has grown organically to become a recognised market leader across the NHS, offering the following services:
Interim management and FTC
Executive and non-executive search and selection
Clinical recruitment


Alice Stewart, Hunter Healthcare
49 Welbeck Street, London W1G 9XN
Tel: 020 7935 4570
enquiries@hunter-healthcare.com
www.hunter-healthcare.com
@HunterHealthUK
LocumTap
Stand 16

LocumTap is a marketplace platform that connects clinicians to bank shifts. Built in partnership with Chelsea and Westminster NHS Trust, LocumTap has delivered 400% increase in bank size, over 90% fill rates and generated £1m+ per year in cost benefits. They are currently operating in NHS trusts across the country.

Jing Ouyang, LocumTap
91 Peterborough Rd, London SW6 3BU
Tel: 020 3371 7556
info@locumtap.com
http://locumtap.com
@locumtap
Locum's Nest
Stand 12

Locum's Nest is the staff bank management web and mobile app that connects healthcare professionals to temporary work in NHS organisations. Cutting out the inefficient, ineffective and expensive agency middleman has proven to reduce its partners' agency spend by millions each year.

Nicholas Andreou, Locum's Nest
First Floor, 12 Hammersmith Grove, London W6 7AP
Tel: 07596 106 403
hello@locumsnest.co.uk
www.locumsnest.co.uk
NHS Benchmarking Network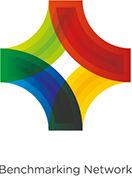 Stand 3

The world's largest healthcare benchmarking group, in-house to the NHS. Join a professional network of over 300 health and social care organisations throughout the UK. We work together to understand the wide variation in demand, capacity and outcomes evident within the NHS, improve service and share good practice and innovation.

Lindsey Ashley, NHS Benchmarking Network
C/o 3000 Aviator Way, Manchester M22 5TG
Tel: 0161 266 1997
lindsey.ashley@nhs.net
www.nhsbenchmarking.nhs.uk
@NHSBenchmarking
NHS Improvement
Stand 1

NHS Improvement is responsible for overseeing foundation trusts and NHS trusts, as well as independent providers that provide NHS-funded care. They support these providers to give patients consistently safe, high quality, compassionate care in local health systems that are financially sustainable.

NHS Improvement
Wellington House, 133-155 Waterloo Road, London SE1 8UG
0300 123 2257
enquiries@improvement.nhs.uk
improvement.nhs.uk
@NHSImprovement
NHS Leadership Academy
Stand 25

As part of Health Education England, their philosophy is simple – great leadership development improves leadership behaviours and skills. Better leadership leads to better patient care, experience and outcomes.

Their purpose is to work with our partners to develop outstanding leadership across the NHS to have a direct impact on patient care. They offer a range of tools, models, programmes and expertise to support individuals, organisations and local partners to develop leaders, celebrating and sharing where outstanding leadership makes a real difference.

NHS Leadership Academy
Tel: 0113 322 5699
enquiries.nla@hee.nhs.uk
www.leadershipacademy.nhs.uk
@NHSLeadership
NHS Professionals
Stand 31

Flexible working for the NHS, by the NHS. NHS Professionals (NHSP) is the market leader in managed flexible worker services. Working in partnership with over 55 NHS trusts, they have proven expertise in building staff banks. Their aim is to help trusts deliver ever more challenging service improvement plans by deploying a cost-effective, reliable and safe flexible workforce that saves money for our clients whilst improving their bank productivity and performance.

Morgan Warrilow, NHS Professionals 
Tel: 07584 611 947
morgan.warrilow@nhsprofessionals.nhs.uk
www.nhsprofessionals.nhs.uk
@_NHSP
NHS Providers
Stand 13

Visit the NHS Providers stand to talk to us about how we can help you and your trust get the support you want. Pick up a copy of our latest reports and tell us what you think. Our team will be on hand to answer your questions and provide you with the latest policy advice.

Adam Brimelow, NHS Providers
One Birdcage Walk, London SW1H 9JJ
020 7304 6977
enquiries@nhsproviders.org
www.nhsproviders.org
@NHSProviders
NHS Retirement Fellowship
Stand 7

NHS Retirement Fellowship enables retiree NHS and social care staff to enjoy a full and active life. The charity provides a social network, contributing to the mental and physical wellbeing of members to help combat loneliness. They provide volunteering opportunities in local communities, an effective connection to NHS and social care services and ensure the NHS and social care retirees' voice is heard.

Sherry Smith, NHS Retirement Fellowship
Central Office, Forston Clinic, Charminster, Dorchester, Dorset DT2 9TB
Tel: 01305 361317
sherry.smith2@nhs.net
www.nhsrf.org.uk
NHS SCW
Stand 19

Working as a partner in the system, SCWs team of 1,300 skilled professionals provide over 80 NHS and non-NHS customers, nationally, regionally and locally, flexible and cost-effective access to the skills, insight and capacity that systems need to optimise performance, transform services and pathways, and drive increasingly effective person-centred care.

Vanessa McClenaghan, NHS SCW
Omega House, 112 Southampton Road, Eastleigh, Hampshire SO50 5PB
Tel: 023 8062 7444
contact@scwcsu.nhs.uk
www.scwcsu.nhs.uk
@NHSscwcsu
NICE
Stand 28

The National institute for Health and Care Excellence (NICE) was set up in 1999 to reduce variation in the availability and quality of NHS treatments and care in England. Today it is responsible for developing national guidance, standards and information on providing high-quality health and social care, and preventing ill health. NICE guidance helps health, public health and social care professionals deliver the best possible care based on the best available evidence.

NICE
Level 1A, City Tower, Piccadilly Plaza, Manchester M1 4BT
Tel: 0300 323 0140
nice@nice.org.uk
www.nice.org.uk
@nicecomms
Oxehealth Limited
Stand 27

Oxehealth's digital care assistant gives clinicians more time for hands on care where and when they are needed most. Oxehealth's contact-free secure optical sensor and SaaS software generate alerts to risky activity, allow spot checks of heart rate and breathing rate and generate objective reports on activity. They operate in mental health, hospital, care home and custodial settings.

Ben Stockdale, Oxehealth Limited
Saddler Building, Oxford Science Park, Oxford OX4 4GE
Tel: 07487 257 476
ben.stockdale@oxehealth.com
www.oxehealth.com
@oxehealth
Royal Voluntary Service
Stand 5

Royal Voluntary Service has worked alongside the NHS since it was created, offering comfort to patients and helping keep hospitals moving. They currently have 5,000 volunteers providing regular support to patients in hospital with another 15,000 helping older people in the community. Committed to scaling up the number of volunteers in hospitals to alleviate pressure on clinical teams and improve patient experience and outcomes, the charity has recently announced a strategic partnership with HelpForce.

Duncan MacLeod, Business Development Lead
Royal Voluntary Service (Exhibiting with Helpforce)
Beck Court, Cardiff Gate Business Park, Cardiff CF23 8RP
Tel: 02920 739000
Enquiries@royalvoluntaryservice.org.uk 
Royalvoluntaryservice.org.uk
@RoyalVolService
Salary Finance
Stand 29

Salary Finance exists to help NHS employees improve their personal finances, so they can focus on what really matters - patients. Their free, award-winning employee financial wellbeing platform helps NHS staff pay off debts faster and at lower cost, provides valuable financial education and makes it easy for NHS staff to start saving regularly.

Dimitar Iliev, Salary Finance
One Hammersmith Broadway, London W6 9DL
Tel: 07812 060083
dimitar.iliev@salaryfinance.com
www.SalaryFinance.com
@salaryfin
Teletracking
Stand 21

TeleTracking are patient flow experts with over 27 years of operational and transformation experience, providing 350 command centres across the USA and the UK while managing over 350,000 acute beds. A scalable solution that can encompass a single organisation or multiple, TeleTracking brings significant productivity and efficiencies into a health system.

Rory Dennis, TeleTracking
85 Tottenham Court Road, London W1T 4TQ
Tel: 07984 590 979
rory-dennis@teletracking.com
www.teletracking.com/uk
@TeleTracking
What previous delegates thought

I really enjoyed the event and meeting a wide range of colleagues from across the NHS – it was great for networking and also for showcasing excellence in our work.
Head of workforce planning and recruitment, Lincolnshire Partnership NHS Foundation Trust
The conference gave good quality time to network and to think as well as learn from others.
Chief operating officer, Dorset County Hospital


Venue 
Our annual conference and exhibition takes place on 8-9 October 2019 at Manchester Central at the exchange side of the building.

Venue address
Manchester Central - Exchange side
Windmill Street
Manchester M2 3GX
Contact us
To find out about get involved in the programme or about sponsorship or exhibiting, please contact a member of our events or business development team or complete the contact form below.