Annual Conference and Exhibition
8 - 9 October 2019, Manchester Central
why attend annual conference?
The annual conference and exhibition is a unique experience where over 700 ambitious health professionals can learn, discover, celebrate and shape the future together. 95% of delegates rated last year's annual conference as excellent.

This year's dynamic programme will explore the key issues that matter to you - giving you the opportunity to debate, discuss and share ideas with expert speakers from within the healthcare sector and beyond. We are pleased to confirm our chair for the conference - Martha Kearney, broadcast journalist and Radio 4's Today Programme presenter.
Early bird bookings available until 5 April - book your place today. 
conference theme
This year's annual conference programme focuses on 'ambition to reality' – exploring how providers are embracing new opportunities with a realistic eye on the need to recover performance, stabilise the sector's finances and invest to transform.
Our breakout sessions will cover three strands: 
System working
Quality, patients and safety
Workforce and leadership
Keep an eye on @NHSProviders and follow #NHSP19 to be the first to hear when the 2019 programme is released.
Book your place
Annual conference and exhibition 2019 will take place on 8-9 October in Manchester. Early bird tickets are available - save £50 on two day tickets when you book by Friday 5 April. 

Group discount
Book three places and get the forth place free!
The free place applies to the lowest rate purchased and does not apply to day delegates. Please book delegate places at the same time.
Delegate rates
NHS Providers members
Ticket type
Cost (exc. VAT)
Early bird (ending 5 April)
Save £50
£400
Standard (after 5 April)
£450
Day 
£310
Non members (NHS and charity)
Ticket type
Cost (exc. VAT)
Early bird (ending 5 April)
Save £50
£610
Standard
£660
Day
£470
Commercial organisation
Ticket type
Cost (exc VAT)
Early bird (ending 5 April)
Save £50
£880
Standard
£930
Day
£700
Conference dinner
| | |
| --- | --- |
| NHS Providers member | £60 |
| Non member and commercial | £75 |
Development places
Half price tickets to annual conference for future health leaders 
We are offering each member two half price tickets* to our annual conference and exhibition for those looking to develop their career in health. That's a saving of over £200.
The offer is open to anyone below board level, providing a unique opportunity for them to develop their leadership mind-set by taking time out of the office to learn and debate amongst senior health professionals.
Terms and conditions
Discounts and payments
Group discount applies to two day conference places only and not dinner places. 

The free place applies to the lowest rate purchased and does not apply to day delegates.

* Development places are open to NHS Providers members only. Each member will be entitled to two full day tickets at half price. The development places offer only applies to two day tickets and does not apply to dinner or day tickets. 
A mixture of one day and full conference bookings can be made, however discounts will be applied separately.
A mixture of delegate categories within a group (e.g. member and non-member tickets) is not possible and must be booked separately.
Invoices must be settled within 30 days and at least 2 weeks before the event, or admission may be refused. If payment has not been made in advance, please ensure you have a credit/debit card with you so that payment can be taken at registration.
Invoices can be paid via credit/debit cards or BACS by invoice (a PO number is mandatory when booking).
Payment by invoice will not be available after 8 September. Bookings after this date will need to be paid by credit/debit card.
Cancellation Policy
Cancellations will be charged a £100 administration fee. The full fee is payable for any cancellation received 30 days before the event. These charges cover the administration costs that we incur on cancellation.
Cancellations can be completed via the booking website or via email: events@nhsproviders.org
If a cancellation is made within a group booking, the discount for the remaining members will also be re-calculated. Any refunds will be paid via the original payment method.
Refunds will be processed after online booking for the event has closed.
Delegate information
Registration details and a map will be sent two weeks before the event
All changes to delegate name, job title and organisation must be made two weeks prior to the event.
Unless you specify when booking, you will be added to the delegate list that will be circulated to conference delegates and exhibitors. 
Amendments to delegate information can be made at the registration desk at the event.
Delegate substitutions are possible and can be made through the booking website or by email.
There will be a photographer at the event and photographs of delegates may be used on future marketing materials. If you do not want your photograph to be taken or used in this way, please notify a member of staff on-site.
Programme details are correct at the time of going to press. We reserve the right to make changes where necessary.
 Data protection
If you opt in during the booking process, we will include your personal details on the delegate list which may be given to delegates, sponsors and exhibitors. The delegate list includes name, job title and company information but not contact details.
Some sponsorship packages allow our sponsors to have access to your email address. They will only be allowed to make reasonable use of the data they receive. If you wish to opt-out of your contact details being passed onto these partners, please email events@nhsproviders.org
Exhibition roundtables
The roundtable discussions in the exhibition are designed to help you interact, discuss and work towards solutions to a particular problem.
To find out more about holding an exhibition roundtable or to see our full list of supporter opportunities download the supporter opportunities brochure or email David Morgan or call 020 7227 1164.
Networking opportunities
Annual conference and exhibition is your opportunity to meet with your peers and other senior health professionals in the sector. Our exhibition forms the networking hub of the conference, giving you the space you need to exchange ideas and discuss the content from the day with delegates. You'll also get the chance to evaluate the latest health solutions and services and connect with new suppliers in the sector.


Conference dinner
The conference dinner on Tuesday 8 October is the perfect chance to share ideas and best practice with your peers and hear from our after dinner speaker. To join us please add this to your booking.
Networking drinks reception
Our hosted networking is specifically aimed at helping you to make the connections you need. Unwind after the first day of conference and share experiences with your peers.
You can also network with fellow delegates before and during the conference by joining in with the conversation on twitter using #NHSP19.
Provider showcase
The Provider showcase is an area in the exhibition where we shine a light on the innovative and pioneering work of our members, recognising their successful contribution to healthcare. The showcase inspires delegates and allows trusts to share good practice with senior leaders from across the provider sector. 
Applications are assessed by an esteemed judging panel including sector leaders, health specialists and industry experts.
To find out more about the provider showcase stands email nikki.coleman@nhsproviders.org
SUPPORTER OPPORTUNITIES
Our partnership packages offer you high profile, visibility and extensive involvement at our annual conference and exhibition. We also work with our partners throughout the year to actively support your offer to our members, extending the value of your event package.
Why exhibit or sponsor?
Network with the leaders tasked with transforming how healthcare is delivered - many of the largest NHS trusts in the country are represented at our event. Over 40% of delegates are chairs and chief executives, with 68% of delegates at director level or above, highlighting the seniority of our audience. Become an exhibitor and engage directly with those looking to procure a whole range of products and services while showing your support for NHS Providers.
Does your organisation have a product, service, idea or solution that can help NHS provider organisations? Then why not consider sponsoring or exhibiting at annual conference and exhibition 2019. To find out more about our supporter opportunities download the supporter opportunities brochure or to discuss in more detail email David Morgan or call 020 7227 1164.
2018 Event partners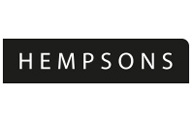 Stand 17

Hempsons are leading health and social care lawyers. They are a full-service law firm for the NHS and advise on a range of strategic and operational issues. Currently Hempsons are working with clients on integrated care, collaborations, sustainability and transformation partnerships (STPs), service reconfigurations, workforce planning and estates and infrastructure projects.

Hempsons will be running two sessions during the conference:
Breaking through barriers: consolidating NHS pathology
Wednesday, 11.25 -12.35, Exchange 11
Fit and proper persons – the impact of the requirements on the NHS and what it means for chairs and boards
Tuesday and Wednesday, during the refreshment breaks, Hempsons lounge in the exhibition


Adrian Parker, Hempsons
The Exchange, Station Parade, Harrogate HG1 1DY
01423 724029
a.parker@hempsons.co.uk
www.hempsons.co.uk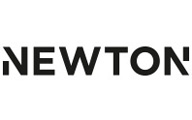 Stand 14

Using an evidence-based approach, Newton build a detailed picture of what's happening in an organisation, then work alongside frontline teams to design and implement lasting change – delivering better finances and improved outcomes. They believe so strongly in this approach, they guarantee 100% of their fee against delivering sustainable results.

Newton will be running the following session during the conference:
It's not what you do, it's the way that you do it
Tuesday, 12.00 -13.00, Exchange 11

Newton
2 Kingston Business Park, Kingston Bagpuize, Abingdon OX13 5FE
01865 601300
info@newtoneurope.com
www.newtoneurope.com
Media partner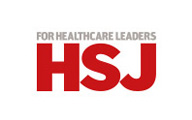 Health Service Journal (HSJ) part of Wilmington Healthcare, provides a deep understanding of the NHS through a wide range of services and solutions – news, analysis, insight, data, live networking events and a unique best practice database – aimed at professionals in the UK healthcare industry.

Website: www.hsj.co.uk
Twitter: @HSJnews
Exhibitors


Association of NHS Charities

Stand 8

NHS charities are devoted to our nation's hospitals and ambulance services with 250+ dedicated NHS charities together giving £1m every day to the NHS, funding ground-breaking research, vital medical equipment, developing new treatments and enhanced care to support patients to get better faster and stay well for longer.

Contact:
Ellie Orton, Association of NHS Charities
Suite 68, Pure Offices, Lake View House, Wilton Drive, Warwick CV34 6RG
Tel: 08454 635 328
info@anhsc.org.uk
www.anhsc.org.uk
British Red Cross
Stand 9

British Red Cross provide innovative solutions that can improve patient flow by preventing unnecessary hospital admissions, re-admissions and delayed transfers of care. In 2017, working across 100 UK hospitals they supported 187,000 to live independently, using person centred services to build resilience and confidence.

Colin Brown, UK Director,
Independent Living and Crisis Response,
British Red Cross
44 Moorfields, London EC2Y 9AL
07595 411 529
colinbrown@redcross.org.uk
www.redcross.org.uk
@ColinBrown1871
Centre for Mental Health
Stand 18

Centre for Mental Health is a charity with over 30 years' experience providing life changing research, economic analysis and policy influence in mental health. We are international thought leaders contributing to innovation and groundbreaking health and social change.

Andy Bell, Centre for Mental Health
South Bank Technopark, 90 London Road, London SE1 6LN
Tel: 020 7717 1558
andy.bell@centreformentalhealth.org.uk
www.centreformentalhealth.org.uk
@CentreforMH
Defence Medical Services
Stand 4

Defence Medical Services provide medical care to sick and injured military personnel and others in a range of uniquely challenging operational and training environments around the world. Medical reservists have access to a wide range of funded military and clinical training opportunities which benefit both them and their employer.

Lt Col Peter Eslea MacDonald, Defence Medical Services
SO1 FR20 Joint Medical Group, Building 105, Forthside, Stirling FK7 7RR
Tel: 030 6770 8163
peter.eslea-macdonald610@mod.gov.uk
https://www.gov.uk/government/groups/defence-medical-services
@defence_medical
Facere Melius
Stand 23

Facere Melius, specialists in quality and corporate governance. Patient safety and risk management system development and recovery. CQC preparation, management and turnaround. We support special measures trusts with safety and well led also working with good trusts to become outstanding. Proven delivery in clearing backlogs, investigations, board to ward training.

Darren Thorne, Facere Melius
1 Market Hill, Calne, Wiltshire SN11 0BT
Tel: 07989 595237
info@facere-melius.org.uk
www.facere-melius.org.uk
@faceremelius
The Finegreen Group
Stand 11

A values-driven and award winning recruitment and development consultancy - delivering innovative recruitment and development solutions to a wide variety of public and private healthcare sector clients.

Predominantly focused on senior management, executive and board level appointments, Finegreen's consultants operate across specialist professional fields. Our development and consultancy division was launched in 2016 to demonstrate our commitment to raising leadership and governance standards throughout the healthcare sector.

Neil Fineberg, The Finegreen Group
Suite 3, First Floor, Building 3, Universal Square, Manchester M12 6JH
Tel: 0345 130 4006
neil.fineberg@finegreen.co.uk
www.finegreen.co.uk
@finegreen_
Foundation Hospital Optimista
Stand 30

Visit the Foundation Hospital Optimista stand to discover how we can help you inspire your teams to transform your organisation into a healthy one.

The Vygon team is proud to present, for first time in UK, the book: "Dreaming about an Optimistic Hospital".

Claire Patterson, Foundation Hospital Optimista
c/o Vygon (UK) Ltd, The Pierre Simonet Building, Latham Road, Swindon SN25 4DL
Tel: 01793 748800
claire.patterson@vygon.co.uk
www.vygon.co.uk
@vygonuk
The Guardian
Stand 24

Guardian Jobs works with some of the biggest names in healthcare. From world leading healthcare organisations, NHS trusts, to local practices, they understand the needs of the health sector. Visit their stand to find out how they can tell your story. 

Steven Norris, The Guardian
Kings Place, 90 York Way, London N1 9GU
Tel: 020 3353 2085
sales@theguardian.com
www.theguardian.com/jobs
Health Education England
Stand 25

Health Education England (HEE) exists for one reason only: to support the delivery of excellent healthcare and health improvement to the patients and public of England by ensuring that the workforce of today and tomorrow has the right numbers, skills, values and behaviours, at the right time and in the right place.

Health Education England
1st floor, Blenheim House, Duncombe Street, Leeds, LS1 4PL
events@hee.nhs.uk
www.hee.nhs.uk
@NHS_HealthEdEng
Healthcare UK
Stand 6

Healthcare UK is an initiative of the Department of Health and Social Care, NHS England and the Department for International Trade. They help UK healthcare providers to do business overseas. They partner with service providers, ALBs, academic institutions and companies. They work with the NHS to strengthen its capacity to operate internationally.

Rahul Agarwal, Healthcare UK
55 Whitehall, London SW1A 2HP
020 7215 5000
healthcare.uk@trade.gov.uk
https://www.gov.uk/government/organisations/healthcare-uk 
@tradegovukEvent
Home Group
Stand 34

Home Group is an affordable housing provider. They are a social enterprise, reinvesting all of their profits back into the organisation to help them improve what they do. Each year, they help more than 30,000 people in over 500 services. They are demonstrating the benefits of an integrated approach to housing, health and care through their growing partnerships with the NHS, working across mental health, transforming care and helping people return home from hospital as quickly as possible.

Home Group
2 Gosforth Park Way, Newcastle upon Tyne NE12 8ET
newmodelsofcare@homegroup.org.uk
www.homegroup.org.uk
@homegroup
Hunter Healthcare
Stand 26

Hunter Healthcare provides executive and management talent across the entirety of the healthcare market. Founded in 2011, Hunter has grown organically to become a recognised market leader across the NHS, offering the following services:
Interim management and FTC
Executive and non-executive search and selection
Clinical recruitment


Alice Stewart, Hunter Healthcare
49 Welbeck Street, London W1G 9XN
Tel: 020 7935 4570
enquiries@hunter-healthcare.com
www.hunter-healthcare.com
@HunterHealthUK
LocumTap
Stand 16

LocumTap is a marketplace platform that connects clinicians to bank shifts. Built in partnership with Chelsea and Westminster NHS Trust, LocumTap has delivered 400% increase in bank size, over 90% fill rates and generated £1m+ per year in cost benefits. They are currently operating in NHS trusts across the country.

Jing Ouyang, LocumTap
91 Peterborough Rd, London SW6 3BU
Tel: 020 3371 7556
info@locumtap.com
http://locumtap.com
@locumtap
Locum's Nest
Stand 12

Locum's Nest is the staff bank management web and mobile app that connects healthcare professionals to temporary work in NHS organisations. Cutting out the inefficient, ineffective and expensive agency middleman has proven to reduce its partners' agency spend by millions each year.

Nicholas Andreou, Locum's Nest
First Floor, 12 Hammersmith Grove, London W6 7AP
Tel: 07596 106 403
hello@locumsnest.co.uk
www.locumsnest.co.uk
NHS Benchmarking Network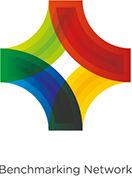 Stand 3

The world's largest healthcare benchmarking group, in-house to the NHS. Join a professional network of over 300 health and social care organisations throughout the UK. We work together to understand the wide variation in demand, capacity and outcomes evident within the NHS, improve service and share good practice and innovation.

Lindsey Ashley, NHS Benchmarking Network
C/o 3000 Aviator Way, Manchester M22 5TG
Tel: 0161 266 1997
lindsey.ashley@nhs.net
www.nhsbenchmarking.nhs.uk
@NHSBenchmarking
NHS Improvement
Stand 1

NHS Improvement is responsible for overseeing foundation trusts and NHS trusts, as well as independent providers that provide NHS-funded care. They support these providers to give patients consistently safe, high quality, compassionate care in local health systems that are financially sustainable.

NHS Improvement
Wellington House, 133-155 Waterloo Road, London SE1 8UG
0300 123 2257
enquiries@improvement.nhs.uk
improvement.nhs.uk
@NHSImprovement
NHS Leadership Academy
Stand 25

As part of Health Education England, their philosophy is simple – great leadership development improves leadership behaviours and skills. Better leadership leads to better patient care, experience and outcomes.

Their purpose is to work with our partners to develop outstanding leadership across the NHS to have a direct impact on patient care. They offer a range of tools, models, programmes and expertise to support individuals, organisations and local partners to develop leaders, celebrating and sharing where outstanding leadership makes a real difference.

NHS Leadership Academy
Tel: 0113 322 5699
enquiries.nla@hee.nhs.uk
www.leadershipacademy.nhs.uk
@NHSLeadership
NHS Professionals
Stand 31

Flexible working for the NHS, by the NHS. NHS Professionals (NHSP) is the market leader in managed flexible worker services. Working in partnership with over 55 NHS trusts, they have proven expertise in building staff banks. Their aim is to help trusts deliver ever more challenging service improvement plans by deploying a cost-effective, reliable and safe flexible workforce that saves money for our clients whilst improving their bank productivity and performance.

Morgan Warrilow, NHS Professionals 
Tel: 07584 611 947
morgan.warrilow@nhsprofessionals.nhs.uk
www.nhsprofessionals.nhs.uk
@_NHSP
NHS Providers
Stand 13

Visit the NHS Providers stand to talk to us about how we can help you and your trust get the support you want. Pick up a copy of our latest reports and tell us what you think. Our team will be on hand to answer your questions and provide you with the latest policy advice.

Adam Brimelow, NHS Providers
One Birdcage Walk, London SW1H 9JJ
020 7304 6977
enquiries@nhsproviders.org
www.nhsproviders.org
@NHSProviders
NHS Retirement Fellowship
Stand 7

NHS Retirement Fellowship enables retiree NHS and social care staff to enjoy a full and active life. The charity provides a social network, contributing to the mental and physical wellbeing of members to help combat loneliness. They provide volunteering opportunities in local communities, an effective connection to NHS and social care services and ensure the NHS and social care retirees' voice is heard.

Sherry Smith, NHS Retirement Fellowship
Central Office, Forston Clinic, Charminster, Dorchester, Dorset DT2 9TB
Tel: 01305 361317
sherry.smith2@nhs.net
www.nhsrf.org.uk
NHS SCW
Stand 19

Working as a partner in the system, SCWs team of 1,300 skilled professionals provide over 80 NHS and non-NHS customers, nationally, regionally and locally, flexible and cost-effective access to the skills, insight and capacity that systems need to optimise performance, transform services and pathways, and drive increasingly effective person-centred care.

Vanessa McClenaghan, NHS SCW
Omega House, 112 Southampton Road, Eastleigh, Hampshire SO50 5PB
Tel: 023 8062 7444
contact@scwcsu.nhs.uk
www.scwcsu.nhs.uk
@NHSscwcsu
NICE
Stand 28

The National institute for Health and Care Excellence (NICE) was set up in 1999 to reduce variation in the availability and quality of NHS treatments and care in England. Today it is responsible for developing national guidance, standards and information on providing high-quality health and social care, and preventing ill health. NICE guidance helps health, public health and social care professionals deliver the best possible care based on the best available evidence.

NICE
Level 1A, City Tower, Piccadilly Plaza, Manchester M1 4BT
Tel: 0300 323 0140
nice@nice.org.uk
www.nice.org.uk
@nicecomms
Oxehealth Limited
Stand 27

Oxehealth's digital care assistant gives clinicians more time for hands on care where and when they are needed most. Oxehealth's contact-free secure optical sensor and SaaS software generate alerts to risky activity, allow spot checks of heart rate and breathing rate and generate objective reports on activity. They operate in mental health, hospital, care home and custodial settings.

Ben Stockdale, Oxehealth Limited
Saddler Building, Oxford Science Park, Oxford OX4 4GE
Tel: 07487 257 476
ben.stockdale@oxehealth.com
www.oxehealth.com
@oxehealth
Royal Voluntary Service
Stand 5

Royal Voluntary Service has worked alongside the NHS since it was created, offering comfort to patients and helping keep hospitals moving. They currently have 5,000 volunteers providing regular support to patients in hospital with another 15,000 helping older people in the community. Committed to scaling up the number of volunteers in hospitals to alleviate pressure on clinical teams and improve patient experience and outcomes, the charity has recently announced a strategic partnership with HelpForce.

Duncan MacLeod, Business Development Lead
Royal Voluntary Service (Exhibiting with Helpforce)
Beck Court, Cardiff Gate Business Park, Cardiff CF23 8RP
Tel: 02920 739000
Enquiries@royalvoluntaryservice.org.uk 
Royalvoluntaryservice.org.uk
@RoyalVolService
Salary Finance
Stand 29

Salary Finance exists to help NHS employees improve their personal finances, so they can focus on what really matters - patients. Their free, award-winning employee financial wellbeing platform helps NHS staff pay off debts faster and at lower cost, provides valuable financial education and makes it easy for NHS staff to start saving regularly.

Dimitar Iliev, Salary Finance
One Hammersmith Broadway, London W6 9DL
Tel: 07812 060083
dimitar.iliev@salaryfinance.com
www.SalaryFinance.com
@salaryfin
Teletracking
Stand 21

TeleTracking are patient flow experts with over 27 years of operational and transformation experience, providing 350 command centres across the USA and the UK while managing over 350,000 acute beds. A scalable solution that can encompass a single organisation or multiple, TeleTracking brings significant productivity and efficiencies into a health system.

Rory Dennis, TeleTracking
85 Tottenham Court Road, London W1T 4TQ
Tel: 07984 590 979
rory-dennis@teletracking.com
www.teletracking.com/uk
@TeleTracking
What previous delegates thought

I really enjoyed the event and meeting a wide range of colleagues from across the NHS – it was great for networking and also for showcasing excellence in our work.
Head of workforce planning and recruitment, Lincolnshire Partnership NHS Foundation Trust
The conference gave good quality time to network and to think as well as learn from others.
Chief operating officer, Dorset County Hospital


Venue and accommodation
Our annual conference and exhibition takes place on 8-9 October 2019 at Manchester Central at the exchange side of the building.

Venue address
Manchester Central - Exchange side
Windmill Street
Manchester M2 3GX


Accommodation
We have negotiated specially discounted rates with Reservation Highway for our conference delegates. Visit the website to find out hotel rates and to book your accommodation. To ensure you get the best rates please book by Monday 9 September.

Train travel – get 20% off
Virgin trains offer a 20% discount on advance fares when you book groups of 3-9 people. Visit the website to book your tickets.
Contact us
To find out about get involved in the programme or about sponsorship or exhibiting, please contact a member of our events or business development team or complete the contact form below.