Annual Conference and Exhibition
8 - 9 October 2019, Manchester Central
why attend annual conference?
The annual conference and exhibition is a unique experience where over 700 ambitious health professionals can learn, discover, celebrate and shape the future together. 95% of delegates rated last year's annual conference as excellent.

This year's dynamic programme will explore the key issues that matter to you - giving you the opportunity to debate, discuss and share ideas with expert speakers from within the healthcare sector and beyond. We are pleased to confirm our chair for the conference - Martha Kearney, broadcast journalist and Radio 4's Today Programme presenter.
Book your place today.
conference theme
This year's annual conference programme focuses on 'ambition to reality' – exploring how providers are embracing new opportunities with a realistic eye on the need to recover performance, stabilise the sector's finances and invest to transform.
Our breakout sessions will cover three strands: 
Ambitious for Quality
Focusing on sustainable quality improvement journeys and how organisations can embed improvement to effect real and lasting change in the care of patients and service users.

Ambitious for Workforce
Beyond the long term plan: looking at practical, innovative and long term solutions to workforce challenges.

Ambitious for Systems
Exploring how autonomous multi-sector organisations can work together across systems to improve how care is delivered, centered around patients and service users.
Book your place
Annual conference and exhibition 2019 will take place on 8-9 October in Manchester. Group discount tickets are available - book three places and get the forth place free! The free place applies to the lowest rate purchased and does not apply to day delegates. Please book delegate places at the same time.

Half price places for future leaders
We're offering all members two half price tickets* to our annual conference and exhibition for those looking to develop their career in health. That's a saving of over £200. Find out more in the terms and conditions below.
Delegate rates
NHS Providers members
Ticket type
Cost (exc. VAT)
Early bird (ending 5 April)
Save £50
£400
Standard (after 5 April)
£450
Day 
£310
Non members (NHS and charity)
Ticket type
Cost (exc. VAT)
Early bird (ending 5 April)
Save £50
£610
Standard
£660
Day
£470
Commercial organisation
Ticket type
Cost (exc VAT)
Early bird (ending 5 April)
Save £50
£880
Standard
£930
Day
£700
Conference dinner
| | |
| --- | --- |
| NHS Providers member | £60 |
| Non member and commercial | £75 |
Development places
Half price tickets to annual conference for future health leaders 
We are offering each member two half price tickets* to our annual conference and exhibition for those looking to develop their career in health. That's a saving of over £200.
The offer is open to anyone below board level, providing a unique opportunity for them to develop their leadership mind-set by taking time out of the office to learn and debate amongst senior health professionals. 
To find out how to book your place email events@nhsproviders.org
Terms and conditions
Discounts and payments
Group discount applies to two day conference places only and not dinner places. 

The free place applies to the lowest rate purchased and does not apply to day delegates.

* Development places are only open to NHS Providers members (below board level). Each member will be entitled to two full day tickets at half price. The development places offer applies to two day tickets only and does not apply to dinner or day tickets. Both places must be booked at the same time to qualify for the discount.
A mixture of one day and full conference bookings can be made, however discounts will be applied separately.
A mixture of delegate categories within a group (e.g. member and non-member tickets) is not possible and must be booked separately.
Invoices must be settled within 30 days and at least 2 weeks before the event, or admission may be refused. If payment has not been made in advance, please ensure you have a credit/debit card with you so that payment can be taken at registration.
Invoices can be paid via credit/debit cards or BACS by invoice (a PO number is mandatory when booking).
Payment by invoice will not be available after 8 September. Bookings after this date will need to be paid by credit/debit card.
Cancellation Policy
Cancellations will be charged a £100 administration fee. The full fee is payable for any cancellation received 30 days before the event. These charges cover the administration costs that we incur on cancellation.
Cancellations can be completed via the booking website or via email: events@nhsproviders.org
If a cancellation is made within a group booking, the discount for the remaining members will also be re-calculated. Any refunds will be paid via the original payment method.
Refunds will be processed after online booking for the event has closed.
Delegate information
Registration details and a map will be sent two weeks before the event
All changes to delegate name, job title and organisation must be made two weeks prior to the event.
Unless you specify when booking, you will be added to the delegate list that will be circulated to conference delegates and exhibitors. 
Amendments to delegate information can be made at the registration desk at the event.
Delegate substitutions are possible and can be made through the booking website or by email.
There will be a photographer at the event and photographs of delegates may be used on future marketing materials. If you do not want your photograph to be taken or used in this way, please notify a member of staff on-site.
Programme details are correct at the time of going to press. We reserve the right to make changes where necessary.
 Data protection
If you opt in during the booking process, we will include your personal details on the delegate list which may be given to delegates, sponsors and exhibitors. The delegate list includes name, job title and company information but not contact details.
Some sponsorship packages allow our sponsors to have access to your email address. They will only be allowed to make reasonable use of the data they receive. If you wish to opt-out of your contact details being passed onto these partners, please email events@nhsproviders.org
Programme
This year's dynamic programme explores the keys issues that matter to you. You'll get the opportunity to debate, discuss and share ideas with expert speakers from within the healthcare sector and beyond. Hear from health leaders who are driving change across the sector and discover innovative solutions you can use in your organisation. We are delighted to announce that our chair for the day is Martha Kearney, broadcast journalist and BBC Radio 4 presenter. Follow @NHSProviders and #NHSP19 to be the first to hear about speaker updates.
---
Registration, refreshments and exhibition
Opening address
Location: Exchange auditorium 
The provider sector faces major challenges and opportunities as we enter the next phase in the NHS' development. Chief Executive Chris Hopson opens the conference with his assessment of the state of the sector and the actions that are needed to put trusts on a more sustainable path.
Leading and embedding a compassionate, inclusive and collaborative culture
Location: Exchange auditorium 
Exploring the vital role that an engaging, inclusive culture and strong leadership play in the success of organisations.
Exhibition, refreshments and networking
Breakout sessions – choose one
Hardwiring quality improvement into your trust's culture
What steps should trust boards take to hardwire quality improvement into their organisational culture? What investments in infrastructure, staff capability and culture are required? This session will explore what strategic, organisational approaches to quality improvement look like in practice, with examples from trusts that have made quality improvement part of their organisation's DNA. It will explore the evidence on building improvement capability and describe steps of the improvement journey that trusts must go on to put in place an organisation-wide approach.  
Chair
David Fillingham
Speakers
Will Warburton
Dame Jackie Daniels
Moving in the right direction: the journey from 'requires improvement' to 'good'
The challenges facing trusts rated by the CQC as requiring improvement are often complex and long-standing, demanding the board and staff to achieve significant improvements right across the organisation. During this session delegates will hear from several trusts who have recently achieved 'good' CQC ratings having previously been rated as 'requires improvement'. They will discuss their improvement strategies and approaches including shaping the trust's strategic aims, strengthening governance frameworks, supporting improved relationships with staff and local stakeholders, and introducing innovative changes to service delivery.
Session to be announced


More information to come.
Exhibition viewing, lunch and networking
Breakout sessions 2 – choose one
Inclusive leadership: how can providers promote and support diversity in NHS boards?
Creating an inclusive and diverse workforce is proven to improve organisational culture, improve staff retention and be better for patients. An inclusive culture must be set by the leaders of the organisation but what exactly can providers do to help foster inclusive and diverse NHS boards. In this session experts will discuss the practical and pragmatic steps boards can take to improve the diversity of the workforce and in particular, how to support the future pipeline of inclusive NHS leaders. 
Innovate to change - examining impactful short-term workforce solutions
While the attention of national policy makers is set towards a long-term vision to fill the 100,000+ vacancies throughout the NHS, it is clear that success in the short-term will be harder to come by. This session will offer an insight into how NHS trusts could look to approach staffing issues in the next five years by showcasing proven methods which have addressed workforce challenges in the short-term. Our three speakers – from within and outside the NHS – will discuss their experience of radically improving staff engagement and morale; collaborating with local partner organisations to enhance employment offers and successful recruitment from outside the UK.
Session to be announced

More information to follow.
Exhibition, refreshments and networking
In conversation with NHS England's Chief Executive
Location: Exchange auditorium 



Speakers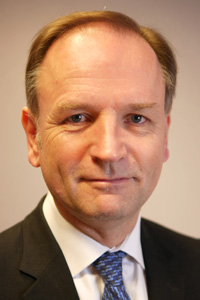 Simon Stevens
Transforming patient care and experience through digital transformation
Location: Exchange auditorium 
Exploring how the NHS can maximise the latest digital technology to positively benefit patients and staff.


Speakers
Dr Ben Goldacre
Matthew Gould
Drinks reception served from the NHS Providers stand
Opened by Dame Gill Morgan, chair, NHS Providers.
Conference dinner with after dinner speaker
---
Registration and exhibition viewing
Session to be announced

More information to follow.
Welcome address from the chair
Playing a critical role in prevention and early intervention
Location: Exchange auditorium
Exploring how providers will contribute to the NHS long term plan's ambition to deliver successful early intervention and save 500,000 lives over the next ten years.


Speakers
Isabel Hardman
Exhibition, refreshments and networking
Breakout sessions – choose one
An ideal world: thinking big about collaboration with primary care
As the health service increasingly focuses on integration between services at a local level to join up and improve patients' care, the provider sector is looking to primary care as an important partner in system working. The long term plan for the NHS looks to a future world where primary care, community services and other  secondary care services  work together seamlessly to deliver joined up care. But where are we now in collaborating with primary care, and what would ideal partnerships look like? In this interactive workshop, attendees will discuss these questions and rethink a vision for how the NHS can achieve its ambition of joined up working.
Two sides of the system coin: accountability and autonomy
The NHS long term plan and subsequent proposals to change existing NHS legislation have raised questions about the autonomy of individual providers and lines of accountability to the public and to regulators. As we move towards STP/ICS partnership boards, system-wide goals and performance measures, how will these changes affect the autonomy and responsibilities of providers? This session will focus on these questions and more, against the evolving backdrop of system working and changes to the NHS architecture.
Session to be announced

More information to follow.
Exhibition viewing, lunch and networking
Gill's reflections of her time as chair of NHS Providers
Location: Exchange auditorium

Dame Gill Morgan reflects on her time as chair of NHS Providers.
Exhibition roundtables
The roundtable discussions in the exhibition are designed to help you interact, discuss and work towards solutions to a particular problem.
To find out more about holding an exhibition roundtable or to see our full list of supporter opportunities download the supporter opportunities brochure or email David Morgan or call 020 7227 1164.
Networking opportunities
Annual conference and exhibition is your opportunity to meet with your peers and other senior health professionals in the sector. Our exhibition forms the networking hub of the conference, giving you the space you need to exchange ideas and discuss the content from the day with delegates. You'll also get the chance to evaluate the latest health solutions and services and connect with new suppliers in the sector.


Conference dinner
The conference dinner on Tuesday 8 October is the perfect chance to share ideas and best practice with your peers and hear from our after dinner speaker. To join us please add this to your booking.
Networking drinks reception
Our hosted networking is specifically aimed at helping you to make the connections you need. Unwind after the first day of conference and share experiences with your peers.
You can also network with fellow delegates before and during the conference by joining in with the conversation on twitter using #NHSP19.
Provider showcase
The Provider showcase is an area in the annual conference exhibition where we shine a light on the innovative and pioneering work of our members, recognising their successful contribution to healthcare. The showcase inspires delegates and allows trusts to share good practice with senior leaders from across the provider sector. 
This year's theme focuses on 'ambition to reality' – exploring how providers are embracing new opportunities. 
Applications are now closed and currently being assessed by an esteemed judging panel including sector leaders, health specialists and industry experts. Read the blog from Anne Forbes to find out how showcasing at annual conference benefited Devon Partnership NHS Trust last year.
SUPPORTER OPPORTUNITIES
Our partnership packages offer you high profile, visibility and extensive involvement at our annual conference and exhibition. We also work with our partners throughout the year to actively support your offer to our members, extending the value of your event package.
Why exhibit or sponsor?
Network with the leaders tasked with transforming how healthcare is delivered - many of the largest NHS trusts in the country are represented at our event. Over 40% of delegates are chairs and chief executives, with 68% of delegates at director level or above, highlighting the seniority of our audience. Become an exhibitor and engage directly with those looking to procure a whole range of products and services while showing your support for NHS Providers.
Does your organisation have a product, service, idea or solution that can help NHS provider organisations? Then why not consider sponsoring or exhibiting at annual conference and exhibition 2019. To find out more about our supporter opportunities download the supporter opportunities brochure or to discuss in more detail email David Morgan or call 020 7227 1164.
Event partners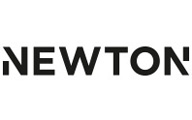 Stand number:

Using an evidence-based approach, Newton build a detailed picture of what's happening in an organisation, then work alongside frontline teams to design and implement lasting change – delivering better finances and improved outcomes. They believe so strongly in this approach, they guarantee 100% of their fee against delivering sustainable results.

Newton
2 Kingston Business Park, Kingston Bagpuize, Abingdon OX13 5FE
01865 601300
info@newtoneurope.com
www.newtoneurope.com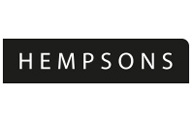 Stand number:

Hempsons are leading health and social care lawyers. They are a full-service law firm for the NHS and advise on a range of strategic and operational issues. Currently Hempsons are working with clients on integrated care, collaborations, sustainability and transformation partnerships (STPs), service reconfigurations, workforce planning and estates and infrastructure project.
Adrian Parker, Hempsons
The Exchange, Station Parade, Harrogate HG1 1DY
01423 724029
a.parker@hempsons.co.uk
www.hempsons.co.uk
Media partner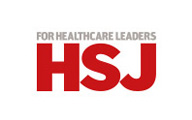 Health Service Journal (HSJ) part of Wilmington Healthcare, provides a deep understanding of the NHS through a wide range of services and solutions – news, analysis, insight, data, live networking events and a unique best practice database – aimed at professionals in the UK healthcare industry.

Website: www.hsj.co.uk
Twitter: @HSJnews
What previous delegates thought
"A good opportunity to hear from key players who are shaping health and social care and provided a chance for networking with other trusts."
Chief Executive, Cheshire and Wirral Partnership NHS Foundation Trust
"I have been to many conferences over the years and this is amongst the best I have been to. Great event."
Chair, Dorset County Hospital NHS Foundation Trust

I really enjoyed the event and meeting a wide range of colleagues from across the NHS – it was great for networking and also for showcasing excellence in our work.
Head of workforce planning and recruitment, Lincolnshire Partnership NHS Foundation Trust
The conference gave good quality time to network and to think as well as learn from others.
Chief Operating Officer, Dorset County Hospital


Venue and accommodation
Our annual conference and exhibition takes place on 8-9 October 2019 at Manchester Central at the exchange side of the building.

Venue address
Manchester Central - Exchange side
Windmill Street
Manchester M2 3GX


Accommodation
We have negotiated specially discounted rates with Reservation Highway for our conference delegates. Visit the website to find out hotel rates and to book your accommodation. To ensure you get the best rates please book by Monday 9 September.

Train travel – get 20% off
Virgin trains offer a 20% discount on advance fares when you book groups of 3-9 people. Visit the website to book your tickets.
Chairs and speakers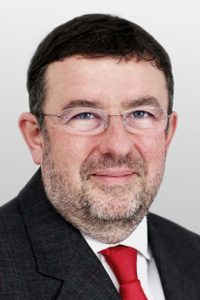 Chris Hopson
Chief Executive
NHS Providers
Chris joined NHS Providers as chief executive in September 2012 after a career in politics, commercial television and the civil service.

Chris leads the organisation, with a particular emphasis on setting strategy, senior stakeholder management, acting as the principal public voice of the organisation and representing the provider sector on a range of NHS system level committees.
Dame Gill Morgan
Chair
NHS Providers
Gill joined NHS Providers as chair at the beginning of 2014. Her career in healthcare began as a doctor working in hospitals, general practice and public health before moving into management. Her previous roles include permanent secretary of the Welsh Assembly government, chief executive of the NHS Confederation and chief executive of North and East Devon Health Authority.

Gill is a fellow of the Royal College of Physicians and the Faculty of Public Health and is a member of the Royal College of General Practitioners. While working in healthcare, she served on a large number of national committees and working groups. She has an honorary Doctorate of Science from City University and is a past president of the International Hospital Federation. She is a trustee of the Lloyds Bank Foundation and is a patron of the Infection Prevention Society.

Gill was made a Dame Commander of the Order of the British Empire in June 2004.
Martha Kearney
Broadcaster and journalist
Martha Kearney is a presenter on BBC Radio 4's Today programme and has developed a reputation as one of the BBC's most respected political journalists. Before joining the Today programme, she hosted The World At One (BBC Radio 4) for eleven years. She has been political editor of Newsnight and presented Radio 4's Woman's Hour for nearly a decade. Martha has won the Sony Radio Bronze Award and been nominated for a BAFTA for her coverage of Northern Ireland peace process.
Baroness Dido Harding
Chair
NHS Improvement
Dido is a non-executive director on The Court of The Bank of England and chair of the Bank's Remuneration Committee. She was chief executive of TalkTalk Telecom Group from 2010 to May 2017. Prior to TalkTalk, Dido was Sainsbury's convenience director, having been appointed to Sainsbury's operating board in March 2008. Dido joined Sainsbury's from Tesco where she held a variety of senior roles both in the UK and international businesses.

Prior to this, she worked at Kingfisher and Thomas Cook where she gained considerable retail experience. She has also served on the boards of The British Land Company and Cheltenham Racecourse. She is a trustee of Doteveryone and a member of the UK National Holocaust Foundation Board.

In August 2014 Dido was offered a peerage and sits in the House of Lords as a Conservative peer. She was appointed to the Economic Affairs Committee of the Lords in July 2017.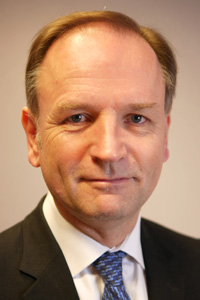 Simon Stevens
Chief executive
NHS England
Simon Stevens is chief executive of NHS England, which leads the NHS' work nationally to improve health and ensure high quality care for all. As the NHS accounting officer he is also accountable to Parliament for over £100bn of annual health service funding. Simon joined the NHS through its Graduate Training Scheme in 1988. As a frontline NHS manager he subsequently led acute hospitals, mental health and community services, primary care and health commissioning. He also served seven years as the prime minister's health adviser at 10 Downing Street, and as policy adviser to successive health secretaries at the Department of Health.
Isabel Hardman
Assistant Editor
The Spectator
Isabel is assistant editor of the Spectator and presenter of Radio 4's The Week in Westminster. She regularly writes political columns for a number of other publications, including The Times, Sunday Times, Observer, Sun, Evening Standard, and the Independent. Isabel's first book, Why We Get the Wrong Politicians, was longlisted for the 2019 Orwell Prize, shortlisted for Waterstones' 2018 Book of the Year, and won Book of the Year by a non-parliamentarian at the Parliamentary Book Awards.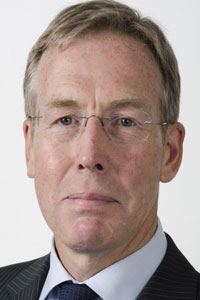 Sir David Behan
Chair
Health Education England
Bio to follow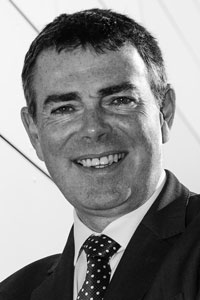 Ian Trenholm
Chief Executive
Care Quality Commission
Ian began his career as an Inspector in the Royal Hong Kong Police Service. He then served with the Surrey Police for four years before moving to the commercial sector. He became chief executive of NHS Blood and Transplant from 2014 until he joined the CQC in 2018. Prior to that he was chief operating officer at the Department of Environment Food and Rural Affairs (Defra), a role which included being the Department's Digital Leader. Ian's other roles have included Chief Executive of the Royal Borough of Windsor and Maidenhead and Strategic Director for Resources at Buckinghamshire County Council.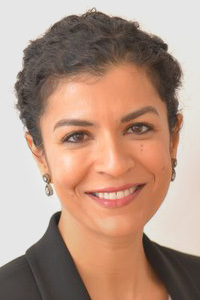 Prerana Issar
Chief People Officer for the NHS
NHS England and NHS Improvement
Before joining the NHS Prerana was director for public-private partnerships at the United Nations and prior to that she was the Chief Human Resources Officer for the World Food Programme where she led the development of the United Nation's first strategic human capital approach, as well as the reform of many key policies. Before the United Nations, Prerana worked for over 15 years at Unilever Plc, starting with them in India and then for several years was in global roles at Unilever's headquarters in London. Her last role in Unilever was vice-president HR for the Global Foods business.
Dr Ben Goldacre
Senior Clinical Research Fellow
Evidence-Based Medicine DataLab, University of Oxford
Bio to follow
Matthew Gould
Chief Executive
NHSX
Bio to follow
Contact us
To find out about get involved in the programme or about sponsorship or exhibiting, please contact a member of our events or business development team or complete the contact form below.