Annual Conference and Exhibition
8 - 9 October 2019, Manchester Central
why attend annual conference?
The annual conference and exhibition is a unique experience where over 700 ambitious health professionals can learn, discover, celebrate and shape the future together. 95% of delegates rated last year's annual conference as excellent.

This year's dynamic programme will explore the key issues that matter to you - giving you the opportunity to debate, discuss and share ideas with expert speakers from within the healthcare sector and beyond. We are pleased to confirm our chair for the conference - Martha Kearney, broadcast journalist and Radio 4's Today Programme presenter.
Book your place today.
conference theme
This year's annual conference programme focuses on 'ambition to reality' – exploring how providers are embracing new opportunities with a realistic eye on the need to recover performance, stabilise the sector's finances and invest to transform.
Our breakout sessions will cover three strands: 
Ambitious for Quality
Focusing on sustainable quality improvement journeys and how organisations can embed improvement to effect real and lasting change in the care of patients and service users.

Ambitious for Workforce
Beyond the long term plan: looking at practical, innovative and long term solutions to workforce challenges.

Ambitious for Systems
Exploring how autonomous multi-sector organisations can work together across systems to improve how care is delivered, centered around patients and service users.
Keep an eye on @NHSProviders and follow #NHSP19 to be the first to hear when the 2019 programme is released.
Chair 
Martha Kearney
Broadcaster and journalist
Martha Kearney is a presenter on BBC Radio 4's Today programme and has developed a reputation as one of the BBC's most respected political journalists. Before joining the Today programme, she hosted The World At One (BBC Radio 4) for eleven years. She has been political editor of Newsnight and presented Radio 4's Woman's Hour for nearly a decade. Martha has won the Sony Radio Bronze Award and been nominated for a BAFTA for her coverage of Northern Ireland peace process.
Book your place
Annual conference and exhibition 2019 will take place on 8-9 October in Manchester. Group discount tickets are available - book three places and get the forth place free! The free place applies to the lowest rate purchased and does not apply to day delegates. Please book delegate places at the same time.

Half price places for future leaders
We're offering all members two half price tickets* to our annual conference and exhibition for those looking to develop their career in health. That's a saving of over £200. Find out more in the terms and conditions below.
Delegate rates
NHS Providers members
Ticket type
Cost (exc. VAT)
Early bird (ending 5 April)
Save £50
£400
Standard (after 5 April)
£450
Day 
£310
Non members (NHS and charity)
Ticket type
Cost (exc. VAT)
Early bird (ending 5 April)
Save £50
£610
Standard
£660
Day
£470
Commercial organisation
Ticket type
Cost (exc VAT)
Early bird (ending 5 April)
Save £50
£880
Standard
£930
Day
£700
Conference dinner
| | |
| --- | --- |
| NHS Providers member | £60 |
| Non member and commercial | £75 |
Development places
Half price tickets to annual conference for future health leaders 
We are offering each member two half price tickets* to our annual conference and exhibition for those looking to develop their career in health. That's a saving of over £200.
The offer is open to anyone below board level, providing a unique opportunity for them to develop their leadership mind-set by taking time out of the office to learn and debate amongst senior health professionals. 
To find out how to book your place email events@nhsproviders.org
Terms and conditions
Discounts and payments
Group discount applies to two day conference places only and not dinner places. 

The free place applies to the lowest rate purchased and does not apply to day delegates.

* Development places are only open to NHS Providers members (below board level). Each member will be entitled to two full day tickets at half price. The development places offer applies to two day tickets only and does not apply to dinner or day tickets. Both places must be booked at the same time to qualify for the discount.
A mixture of one day and full conference bookings can be made, however discounts will be applied separately.
A mixture of delegate categories within a group (e.g. member and non-member tickets) is not possible and must be booked separately.
Invoices must be settled within 30 days and at least 2 weeks before the event, or admission may be refused. If payment has not been made in advance, please ensure you have a credit/debit card with you so that payment can be taken at registration.
Invoices can be paid via credit/debit cards or BACS by invoice (a PO number is mandatory when booking).
Payment by invoice will not be available after 8 September. Bookings after this date will need to be paid by credit/debit card.
Cancellation Policy
Cancellations will be charged a £100 administration fee. The full fee is payable for any cancellation received 30 days before the event. These charges cover the administration costs that we incur on cancellation.
Cancellations can be completed via the booking website or via email: events@nhsproviders.org
If a cancellation is made within a group booking, the discount for the remaining members will also be re-calculated. Any refunds will be paid via the original payment method.
Refunds will be processed after online booking for the event has closed.
Delegate information
Registration details and a map will be sent two weeks before the event
All changes to delegate name, job title and organisation must be made two weeks prior to the event.
Unless you specify when booking, you will be added to the delegate list that will be circulated to conference delegates and exhibitors. 
Amendments to delegate information can be made at the registration desk at the event.
Delegate substitutions are possible and can be made through the booking website or by email.
There will be a photographer at the event and photographs of delegates may be used on future marketing materials. If you do not want your photograph to be taken or used in this way, please notify a member of staff on-site.
Programme details are correct at the time of going to press. We reserve the right to make changes where necessary.
 Data protection
If you opt in during the booking process, we will include your personal details on the delegate list which may be given to delegates, sponsors and exhibitors. The delegate list includes name, job title and company information but not contact details.
Some sponsorship packages allow our sponsors to have access to your email address. They will only be allowed to make reasonable use of the data they receive. If you wish to opt-out of your contact details being passed onto these partners, please email events@nhsproviders.org
Exhibition roundtables
The roundtable discussions in the exhibition are designed to help you interact, discuss and work towards solutions to a particular problem.
To find out more about holding an exhibition roundtable or to see our full list of supporter opportunities download the supporter opportunities brochure or email David Morgan or call 020 7227 1164.
Networking opportunities
Annual conference and exhibition is your opportunity to meet with your peers and other senior health professionals in the sector. Our exhibition forms the networking hub of the conference, giving you the space you need to exchange ideas and discuss the content from the day with delegates. You'll also get the chance to evaluate the latest health solutions and services and connect with new suppliers in the sector.


Conference dinner
The conference dinner on Tuesday 8 October is the perfect chance to share ideas and best practice with your peers and hear from our after dinner speaker. To join us please add this to your booking.
Networking drinks reception
Our hosted networking is specifically aimed at helping you to make the connections you need. Unwind after the first day of conference and share experiences with your peers.
You can also network with fellow delegates before and during the conference by joining in with the conversation on twitter using #NHSP19.
Provider showcase
The Provider showcase is an area in the annual conference exhibition where we shine a light on the innovative and pioneering work of our members, recognising their successful contribution to healthcare. The showcase inspires delegates and allows trusts to share good practice with senior leaders from across the provider sector. 
This year's theme focuses on 'ambition to reality' – exploring how providers are embracing new opportunities. 
What you'll get as a successful applicant:
- your own stand in the exhibition to showcase your work built, designed and paid for by NHS Providers*
- free exhibitor places for colleagues to attend the exhibition to engage with peers
- full use of technology such as laptops or an iPad to display information
- your work publicised on the NHS Providers website.
Applications are assessed by an esteemed judging panel including sector leaders, health specialists and industry experts. Read the blog from Anne Forbes to find out how showcasing at annual conference benefited Devon Partnership NHS Trust last year.
Applications are now open! 
Submit your entry

To find out more about the provider showcase stands email nikki.coleman@nhsproviders.org
SUPPORTER OPPORTUNITIES
Our partnership packages offer you high profile, visibility and extensive involvement at our annual conference and exhibition. We also work with our partners throughout the year to actively support your offer to our members, extending the value of your event package.
Why exhibit or sponsor?
Network with the leaders tasked with transforming how healthcare is delivered - many of the largest NHS trusts in the country are represented at our event. Over 40% of delegates are chairs and chief executives, with 68% of delegates at director level or above, highlighting the seniority of our audience. Become an exhibitor and engage directly with those looking to procure a whole range of products and services while showing your support for NHS Providers.
Does your organisation have a product, service, idea or solution that can help NHS provider organisations? Then why not consider sponsoring or exhibiting at annual conference and exhibition 2019. To find out more about our supporter opportunities download the supporter opportunities brochure or to discuss in more detail email David Morgan or call 020 7227 1164.
Media partner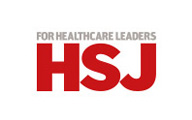 Health Service Journal (HSJ) part of Wilmington Healthcare, provides a deep understanding of the NHS through a wide range of services and solutions – news, analysis, insight, data, live networking events and a unique best practice database – aimed at professionals in the UK healthcare industry.

Website: www.hsj.co.uk
Twitter: @HSJnews
What previous delegates thought

I really enjoyed the event and meeting a wide range of colleagues from across the NHS – it was great for networking and also for showcasing excellence in our work.
Head of workforce planning and recruitment, Lincolnshire Partnership NHS Foundation Trust
The conference gave good quality time to network and to think as well as learn from others.
Chief operating officer, Dorset County Hospital


Venue and accommodation
Our annual conference and exhibition takes place on 8-9 October 2019 at Manchester Central at the exchange side of the building.

Venue address
Manchester Central - Exchange side
Windmill Street
Manchester M2 3GX


Accommodation
We have negotiated specially discounted rates with Reservation Highway for our conference delegates. Visit the website to find out hotel rates and to book your accommodation. To ensure you get the best rates please book by Monday 9 September.

Train travel – get 20% off
Virgin trains offer a 20% discount on advance fares when you book groups of 3-9 people. Visit the website to book your tickets.
Contact us
To find out about get involved in the programme or about sponsorship or exhibiting, please contact a member of our events or business development team or complete the contact form below.