Annual Conference and Exhibition 2022
15–16 November, ACC Liverpool
oUR aNNUAL CONFERENCE
Our flagship annual conference and exhibition is a unique event with unrivalled health content, giving you the insights you need to perform your role more effectively. As a sector, we have achieved some amazing things over the last year, overcome major challenges and shown incredible strength. As we move on from the pandemic peaks of COVID-19, it is now more important than ever to lean into our collective learning and experiences, in order to improve the lives of the people and communities that we support.
This year's theme is resilience with a focus on resilient services, resilient communities and resilience for the future. Join us for roundtables, expert case studies, interactive debate and the chance to connect with colleagues as we look at how we can respond collaboratively to address health inequalities in the sector.
If you missed any of our conference sessions from last year, you can now watch them here. Follow us on Twitter @NHSProviders for latest updates and join in the conversation using #NHSP22.
Programme
---
Registration and exhibition viewing
Welcome and introduction
Samira Ahmed, award winning journalist and broadcaster will open the conference.
Opening address from NHS Providers Interim Chief Executive
NHS Providers interim chief executive Saffron Cordery opens the conference.  
'Expanding trusts' spheres of influence – reducing health inequalities as providers, system partners and anchor institutions
The concept of 'spheres of influence' is helpful for exploring how trusts can work with their system partners to support progress towards the aim of reducing health inequalities for the populations they serve. Trusts are looking beyond their traditional role as providers of healthcare services to consider how they can contribute to the wider determinants of health, as well as work with their system partners to support their aims. Through our understanding of the spheres of influence trusts operate within, the session will explore three closely related roles trusts can play in reducing health inequalities; as healthcare providers, as system partners, and as anchor institutions.    
Chair:
Samira Ahmed, Award Winning Journalist and Broadcaster  
Panelists:
Dr Bola Owolabi, Director for Healthcare Inequalities, NHS England
Exhibition, refreshments, and networking (1)
Delivering with partners 1 (30 minutes)
1a. Civility and resilience in healthcare systems (Supported by Globis Mediation Group)
The stressful nature of the medical profession is a known trigger for aggression or abuse among healthcare staff. Interprofessional incivility, defined as low-intensity negative interactions with ambiguous or unclear intent to harm, has recently become an occupational concern in healthcare. While incivility in nursing has been widely investigated, its prevalence among physicians and its impact on patient care is poorly understood. This breakout session will summarise the current knowledge on the effects of interprofessional incivility and its impact on individual and organisational resilience.
A structured search and screening of literature returned 13 studies of diverse origin, methodology, quality, size, and population type.
The consensus is that interprofessional incivility is common among physicians and nurses and has both psychological and clinical outcomes, resulting in stress, compromised patient safety and poor quality of care. Junior staff are affected more often than consultants, with higher rates in radiology, general surgery, neurosurgery and cardiology. Incivility also undermines medical team performance, particularly in perioperative settings.
In patient care, incivility is associated with complications, medical errors, mortality, compromised patient safety and quality of care. Patients whose surgeons have a record of incivility may be at higher risk of complications.
Incivility in healthcare appears systemic and must be addressed accordingly to preserve enhanced levels of resilience.
1b. Delivering with partners (Supported by Locum's Nest)
Information on this session will be announced soon.
1c. Promoting EDI through Procurement (Supported by Capsticks Solicitors LLP)
To successfully drive the equality, diversity and inclusivity (EDI) agenda forward, it is important for NHS providers to follow the new National Procurement Policy and focus on social value/EDI within their contractual/procurement processes. This is part of embedding EDI at board level and the CQC will be examining organisations'approaches to EDI as part of assessing whether they are "well led". It is also important for NHS providers to retain a grip on such issues, even where services or supplies are being procured at an Integrated Care System or Provider Alliance level.
Whilst many organisations are already focusing on EDI in the context of service users and workforce, the role of procurement in tackling EDI issues should not be underestimated. NHS leaders need to ensure that suppliers are clear about the standards which are expected of them in this area, as well as focusing on getting them right internally.
Mary Mundy (Partner), Paul McFarlane (Partner) and Nicola Green (Legal Director) will be joined by a guest speaker to discuss how EDI can be embraced and promoted through public procurement, alongside workforce and service delivery initiatives.
Breakout sessions – Resilient Services (1 hour)
2a. A window to the future: Where next for collaboration in mental health and tackling the mental health care backlog?
Many more people are waiting even longer for care and treatment than they were before the start of the pandemic. The prevalence, acuity and complexity of mental health needs has also grown dramatically, widening levels of unmet needs despite significant progress made in recent years to improve and expand services. Collaboration across providers and their partners is a key part of bearing down on backlogs and tackling future challenges across physical and mental health care services. The mental health sector has been at the forefront of developing and implementing provider collaboratives, with all mental health trusts now part of one or more collaborative. This session will provide an opportunity for peer learning and sharing good practice, as well as a discussion on how mental health collaboratives are approaching the future and what else might be needed to make the most out of the opportunities ahead.
Panelists:
Michelle Moran, CEO, Humber Teaching NHS Foundation Trust
Claire Murdoch, National Director for Mental Health, NHS England
2b. System solutions to tackling workforce pressures
The current climate feels like something of a crossroads for the health and care workforce. Increasingly, people want to work differently. In parallel, service providers are being asked to operate differently as we continue to develop system working. How can these two evolving areas be drawn together to enable effective service delivery and strengthen a pipeline of future staff, whilst supporting current staff to work in new ways that can respond to changing needs, promote integration, and protect staff health and wellbeing?  
ICSs will play a central role in this over the coming years. This session will explore the nature of the immediate and longer-term staffing challenges in health and care in England, and focus on innovative approaches to workforce planning, management, and deployment which local systems and organisations are taking to meet them.  
The strategic workforce and operational challenges that we are currently facing also present strategic opportunities as we look to ensuring the future of health and care delivery. This session will discuss how these can be utilised to best benefit staff and patients. 
2c. Preparing for a public inquiry: evidence gathering and what the COVID-19 Inquiry might mean for your organisation (Supported by HEMPSONS)
Hempsons, leading health, social care and charity lawyers will give an overview of the following:
What we know so far
The Inquiry's power to gather evidence
Practical tips for preparing evidence: a Trust's perspective
What to expect from the Inquiry?
Exhibition viewing, lunch and networking (60 minutes – Exhibition Hall)
Delivering with partners 2 (30 minutes)
3a. How do you transform your workforce thinking? Taking a person-centred approach (Supported by NHS SCW)
The session will explore approaches to workforce, and dialogic OD, incorporating thinking on health inequalities and how providers can use this to transform their thinking. 
We talk a lot as part of developing inclusive cultures and compassionate leadership about giving people permission to be their whole self at work, about recognising the holistic person and fostering an environment where people can be their authentic self within the workplace. At some point between that person centred conversation and our planning of our workforce we lose that connection. So, how do we move beyond'traditional'approaches to workforce planning and put people at the centre of our workforce planning, strategy and delivery? 
As we begin to grapple with the emerging concept of Integrated Care Systems and the complex nature of both the structures and the relationships involved, a meaningful and lasting change is needed in the conversations being had. If your organisation isn't a thing but a story inside people's heads, how can you disrupt these stories to enable people to lead change themselves and how can a dialogic OD approach help?
The discussion will delve into the power of communities and their conversations in addressing health inequalities. How through these conversations, new perspectives and solutions are developed that are not the same old solutions to the same old problems, but unique insights into deeply held beliefs and experiences that can help unlock potential and shape better solutions to these complex problems.
3b. Delivering with partners (Supported by Browne Jacobson LLP)
Information on this session will be announced soon.
3c. Delivering a resilient national procurement and supply chain service and making it easier for the NHS to put patients first (Supported by NHS Supply Chain)
With the transition to Integrated Care Systems (ICS) and the continued focus on recovery of care backlogs, efficiency improvements and unprecedented savings targets, NHS Supply Chain continues to deliver a high level of service for the NHS and is improving its supply chain resilience to ensure clinicians have the products they need to provide safe and excellent patient care with minimal disruption.
Presenting with a trust / ICS representative, NHS Supply Chain will highlight examples of working in collaboration with the system to develop solutions which further improve the resilience of the national procurement and supply chain service.
As the economic environment continues to present challenges hear more about the short, medium and longer-term strategies that will be employed to deliver sustainable value for the NHS and ultimately support the provision of patient care.
Breakout sessions – Resilient Communities (1 hour)
4a. Race equality: embedding accountability at all levels
This breakout session will bring together an expert panel to discuss how we embed accountability for race equality at all levels. This session has been developed based on insights from our members, who identified three key areas required for meaningful change on race equality. These are:
hearts and mind change

giving leaders the confidence and capability to act through evidence of what works
asking leaders to take accountability to embed race equality at the heart of the board's business.
In addition to these three requirements, there was  consensus among our members that national bodies could do more to help boards take effective action on race equality. Chairs have stressed that national bodies must lead by example and clearly prioritise and promote work on race equality. In addition to this, while the recently published 'Leadership for a collaborative and inclusive future' review by General Sir Gordon Messenger and Dame Linda Pollard calls for equality, diversity, and inclusion to be embedded at all levels, it also outlines that inclusive leadership is the responsibility of all leaders and recommends a commitment to the promotion of equal opportunity and fairness standards at entry and mid-career level. The review further encourages wider enforcement of existing measures to improve EDI through the setting of improvement goals and recognises there is an enhanced role for the CQC in measuring EDI outcomes. 
As of 1 July 2022, each Integrated Care System (ICS) will have an Integrated Care Board (ICB), a statutory organisation bringing the NHS together locally to improve population health and establish shared strategic priorities within the NHS - there are questions around what implications this will have on race equality.
This session will explore the role of national bodies in embedding accountability race equality at all levels in the context of the above insights.
Chair:
Dal Babhu, Non-Executive Director, NHS Camden and Islington NHS Foundation Trust 
Panelists:
Professor Ebrahim Adia, NHS Lancashire and South Cumbria ICB designate non-exec

Steve Erskine, Chair of Hampshire Hospitals NHS Foundation Trust
4b. Making sense of place to support local mental and physical health needs
This session will bring together health and care system partners to discuss how they are working together to improve the mental and physical health of their local communities. We are inviting an NHS trust leader to share their experience of acting as an anchor institution in providing training, education and employment opportunities to create resilient communities. This will be followed by a panel discussion looking at how place-based collaborative working can improve the lives of local populations by thinking collectively about issues such as health inequalities and the cost-of-living crisis. We expect the discussion will also consider enablers and barriers to integration and what support is needed at a local and national level.
4c. Integration at place: a practical toolkit (Supported by NEWTON)
The integration of health and care has been at the heart of local and national conversation in the NHS for decades. Delivering better joined up care – across hospitals, mental health services, community providers, social care, primary care, and wider partners such as the voluntary sector – is a central ambition for national policy makers and local practitioners alike. Yet, moving from ambition to delivery is one of the biggest challenges facing policymakers, system leaders, and frontline teams.

To focus efforts and to work at a scale where integration will have the biggest impact on service delivery, the importance of place has been strongly advocated in national policy frameworks. It gives a tangible and practical scale for staff and leaders to design new services and models of care, and to work together to deliver better outcomes for the local population – in other words, to integrate.

NHS Providers and Newton have been working together to produce some delivery-focused support to help place-based partnerships make integrated health and care a reality. The work will be launched in September to members, and we are proud to be bringing it to life in this session. It will be of interest to all leaders involved in improving service delivery at place level, offering practical support with delivering on key priorities set by the partnership and making sure they translate to value, impact, and better outcomes on the ground. 
Exhibition, refreshments, and networking (60 minutes – Exhibition Hall)
Delivering with partners 3 (30 minutes)
5a. Creating Capacity to Clear Backlogs and Improve Flow (Supported by Virginia Mason Institute)
Shifting the tide against backlogs takes more than a technical solution - it takes an approach that combines systems thinking with new leadership models. With the right combination of technical improvements and the human dimensions of change we can work through backlogs to sustain increases in patient access while simultaneously improving the experience for team members.
This session will explore proven models and practices that your team can immediately embrace to drive positive momentum and jump the curve against backlogs.
5b. Delivering with partners (Supported by Blue Prism)
Information on this session will be announced soon.
5c. Delivering with partners
Information on this session will be announced soon.
Keynote speech from Shadow Secretary of State for Health and Social Care
The Shadow Secretary of State for Health and Social Care invited to discuss what he sees as the priorities for the NHS.
Chair:
Samira Ahmed, Award Winning Journalist and Broadcaster 
Radical innovation for a resilient health service
Given operational pressures, a relatively generous but tight funding settlement, and growing calls for NHS reform, this panel will consider how the NHS can take full advantage of innovation to support the backlog recovery and boost its resilience for the future. The NHS has begun to adopt whole population health management, genomics-based medicine, digital, and data analytics to embed long-term transformational change across systems, but there remains questions about how to ensure equity is embedded throughout the adoption of these new ways of working and providing care. Given the broad scope of 'transformation', we have suggested a range of speakers to explore the potential for radical changes to healthcare delivery, with a focus on the care backlog and demand and capacity challenges facing the NHS today, and how to ensure the NHS is put on a more financially sustainable footing. 
Chair:
Samira Ahmed, Award Winning Journalist and Broadcaster 
Closing remarks
Samira Ahmed, award winning journalist and broadcaster will close the conference.
Drinks reception
Sir Ron Kerr, opens the drinks reception with a speech and hands over to our speaker.
Conference day 1 close.
Conference dinner with after dinner speaker
Conference dinner with after dinner speaker
Sir Ron Kerr, gives the opening remarks and will hand over to our after dinner speaker.
After dinner speaker 
Information on this session will be announced soon.
---
Registration and exhibition viewing
Breakfast session 1
Information on this session will be announced soon.
Welcome to day 2
Samira Ahmed, award winning journalist and broadcaster will open the conference.
Keynote speech from Health Education England Chief Executive and Chief Workforce Officer, NHS England
Dr Navina Evans joins us to discuss embedding inclusive leadership practice and promoting the values of equality, diversity and antiracism in leadership to help support the resilience of the NHS and the wellbeing of its workforce.
Chair:
Samira Ahmed, Award Winning Journalist and Broadcaster 
Keynote speaker:
Dr Navina Evans, Chief Executive of Health Education England and Chief Workforce Officer of NHS England
Inclusive leadership for a resilient NHS
Our workforce plenary session will explore leadership in the NHS, looking ahead to the implementation of the recommendations from Sir Gordon Messenger's recent review of Health and Social Care leadership. This session will focus particularly on the need to embed inclusive leadership practice and promote the values of equality, diversity and antiracism in leadership to help support the resilience of the NHS and the wellbeing of its workforce. We will discuss the challenges and opportunities for trust leaders and explore innovative ways to improve performance and bring about change in the best interests of patients and the dedicated staff who care for them. 
Chair: 
Samira Ahmed, Award Winning Journalist and Broadcaster 
Panelists: 
Peter Reading, Chief Executive, Northern Lincolnshire and Goole NHS Foundation Trust
Tracie Jolliff, Head of Inclusive Leadership and Development, NHS England
Matthew Taylor, Chief Executive, NHS Confederation 
Exhibition viewing, refreshments and networking (60 minutes – Exhibition Hall)
Delivering with partners (30 minutes)
6a. Delivering with partners
Information on this session will be announced soon.
6b. Delivering with partners
Information on this session will be announced soon.
6c. Delivering with partners
Information on this session will be announced soon.
Breakout sessions – Resilient for the future (1 hour)
7a. Building digital capability within your organisation
The health and care system has been tasked with laying the foundations for a digital future by 2025 and beyond. The Department for Health and Social Care and NHS England plan for digital health and social care consolidates the various national digital goals into a single action plan. This will require health and care organisations to build the appropriate digital capabilities which can only be achieved through embedding a digital culture. Leaders therefore need to understand how to bring new skills into their teams, how to lead a truly digital organisation and ultimately how to deliver change.  This session will include: 
practical tips to recruit and retain digital skills
learning on how to lead digital teams and provide appropriate oversight
opportunities to collaborate and fund new innovative teams
how to recruit and create a "critical mass" for change within your organisation.
7b. Improvement and resilience: how can improvement help boards maintain good outcomes in changing conditions?
Improvement can play a key role in helping trusts navigate their way through a challenging context, when central to their strategic vision and delivery. This session brings together boards with members of the Health Foundation's 'Q Community' to explore the role improvers can play in helping withstand the unexpected and respond to a changing context. Exploring the questions boards should be asking, the panel will share insights and approaches that could help senior leaders gain a stronger sense of what is happening across large and complex organisations and systems.
7c. Partner session - details announced soon
Information on this session will be announced soon.
Exhibition viewing, lunch and networking (60 minutes – Exhibition Hall)
Keynote speech from NHS England Chief Executive
A chance to hear from NHS England's chief executive about the challenges facing the sector as we head into the winter period. 
Chair:
Samira Ahmed, Award Winning Journalist and Broadcaster 
Keynote speech from the Secretary of State for Health and Social Care
The Secretary of State for Health and Social Care is invited to discuss the opportunities to improve and transform care, including the future of the NHS workforce, capital investment and clearing the care backlog.
Chair: 
Samira Ahmed, Award Winning Journalist and Broadcaster 
Closing remarks
Samira Ahmed, award winning journalist and broadcaster will close the conference.
EVENT PARTNERS
Hempsons, a specialist health sector law firm, supports the full range of NHS organisations, advising on strategic and operational issues. Currently we are working with clients on integration, system change, collaborative partnerships, service reconfigurations, workforce planning, estates and infrastructure projects, quality, patient safety and learning as well as assisting trusts prepare for the forthcoming COVID-19 public inquiry. 
Newton support health organisations and health and social care systems to redesign ways of working. Their aim is to implement measurable and sustainable change which delivers real financial benefit. They are specialists in tackling highly complex challenges, by designing and implementing the operational, digital and people-centred change that needs to happen to solve them.
They work side-by-side with their clients to bring insights which drive change. Their clients value them for their ability to embed sustainable change by working from the ground up-uncovering the root causes of the trickiest problems, supporting leadership to act on this information and working as part of their frontline teams to deliver real change.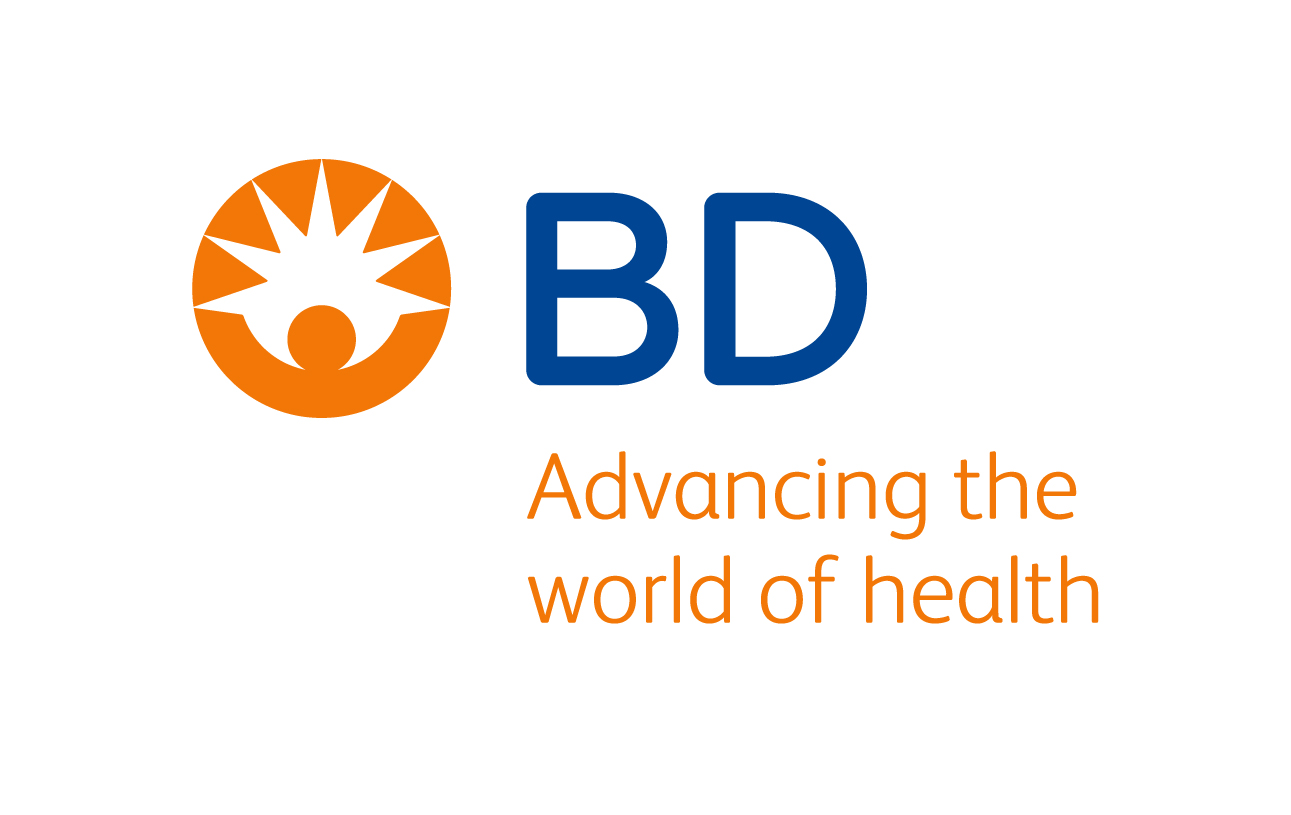 BD is one of the largest global medical technology companies in the world and is advancing the world of health by improving medical discovery, diagnostics and the delivery of care. The company develops innovative technology, services and solutions that help advance both clinical therapy for patients and clinical process for health care providers. BD has 65,000 employees and a presence in virtually every country around the world to address some of the most challenging global health issues. BD helps customers enhance outcomes, lower costs, increase efficiencies, improve safety and expand access to health care.
SUPPORTER OPPORTUNITIES
Our partnership packages offer you high profile, visibility and extensive involvement at our annual conference and exhibition. We also work with our partners throughout the year to actively support your offer to our members, extending the value of your event package. Become an exhibitor and engage directly with those looking to procure a whole range of products and services while showing your support for NHS Providers.
Why exhibit or sponsor?
NHS Providers: we reflect and influence the state of the provider sector with our unparalleled contact with the sector. NHS Providers offers you the opportunity to communicate with its most influential leaders with a combined purchasing power of £104bn and a sector responsible for one million staff.
The audience: more provider chairs and chief executives attend our annual conference and exhibition than any other in the healthcare calendar, with numbers increasing without a drop in seniority, year on year. Over 40% of delegates are chairs and chief executives, with 68% of delegates at director level or above, highlighting the seniority of our audience.
The timing: we are close to our members and know what their needs are. Our event is perfectly timed as we emerge from coronavirus and learn to reflect on what has happened.
Incredible value: our 2022 conference programme will be packed with opportunities to get your brand in front of the key decision makers and buyers in the health and care sector with a package to suit every budget.
Find out more about our supporter opportunities in our Partnership and Exhibition Opportunities brochure below, or email Roberta Henry or call 07909 898 322.
Networking opportunities
We know you've missed being able to network and share experiences with one another so there will be plenty of opportunities to meet with your peers and other senior health professionals in the sector at annual conference and exhibition this year.
Conference dinner
You'll have the space you need to exchange ideas and discuss the content from the day with other delegates at the conference dinner. Details on the venue and speakers at the dinner will be announced soon.


Providers deliver 
As part of the exhibition we will showcase contributions over the course of the year to our Providers deliver report series, which promotes and celebrates successful innovation by trusts and their partners. These will include case studies from our podcast series on tackling the care backlog. There will also be examples from our next Providers deliver report – to be published during the conference – highlighting successful collaboration in the new health and care landscape.
More details to follow soon.
Book your place
We're committed to giving you and your organisation value for money which is why we've frozen our annual conference rates at 2019 prices – the last time we held a physical event. 
Group offer
Take advantage of our group discount – Buy three tickets and get one free! (Discount applies to the same types of ticket only, does not include the dinner).


Development places
We're dedicated to helping support professional development for you and your senior managers. That's why we're offering members half price tickets for those looking to develop their leadership careers in health.
The offer is open to anyone below board level, providing a unique opportunity for them to develop their leadership mind-set by taking time out of the office to learn and debate amongst senior health professionals.
Your future leaders will benefit from:
the chance to raise their profile, network and learn from NHS trust leaders alongside wider healthcare stakeholders
gaining transferable skills and learning to improve their work
the opportunity to delve into the particular challenges they may face and work through them with others who may have overcome the same difficulty.
Please contact our events team at events@nhsproviders.org for the development place offer discount code. 
tickets
Member
| | |
| --- | --- |
| Member tickets |   |
| Member standard (both days) | £495 |
| Member early bird (both days) | £450 |
| Member day ticket | £340 |
| Member conference dinner | £65 |
Associate/Connect/Panel member
| | |
| --- | --- |
| Associate/Connect/Panel member tickets |   |
| Associate/Panel/Connect partner standard  | £595 |
| Associate/Panel/Connect partner early bird | £550 |
| Associate/Panel/Connect partner day ticket | £400 |
| Associate/Panel/Connect partner dinner | £65 |
Not for profit/charity
| | |
| --- | --- |
| Not for profit/charity tickets  |   |
| Not for profit/charity standard  | £725 |
| Not for profit/charity early bird  | £680 |
| Not for profit/charity day ticket | £510 |
| Not for profit/charity conference dinner | £80 |
Commercial
| | |
| --- | --- |
| Commercial tickets  |   |
| Commercial standard  | £1020 |
| Commercial early bird  | £975 |
| Commercial day ticket | £770 |
| Commercial conference dinner | £80 |
Conference dinner
The conference dinner will be held on Tuesday 15 November where delegates can continue to explore the conference themes with their peers and hear from an after dinner speaker.

Limited spaces are available and booking your dinner place in advance is recommended to avoid disappointment.
| | |
| --- | --- |
| Conference dinner tickets |   |
| Member dinner rate | £65 |
| Associate/Panel/Connect member dinner rate | £65 |
| Not for profit/chairty dinner rate | £80 |
| Commercial | £80 |
Terms and conditions
Discounts and payments
Group discount applies to conference places only and

not

dinner places. 

 

Only a single discount can be applied to each booking.

 

A mixture of one day and full conference bookings can be made however discounts will be applied separately to the multiples of one day and full conference tickets.

 

A mixture of delegate categories within a group (e.g. member and non member tickets) is not possible, they must be booked separately.

 

Invoices must be settled within 30 days and at least two weeks before the event or admission may be refused. If payment has not been made in advance of the event, please ensure you have a credit/debit card with you and payment can be taken at registration.

 

Invoices can be paid via credit/debit cards or BACS by invoice (a PO number is mandatory when booking).
Cancellation policy
Six weeks+ prior to the conference start - Any cancellations will incur a £100.00 fee per delegate.

 

4 October 2022 to the conference start - 100% of the value of the delegate/dinner place(s) cancelled is non - refundable.

 

If a cancellation is made within a group booking the discount for the remaining members will also be re calculated. Any refunds will be paid via the original payment method. 

 

These charges cover the administration costs we incur on cancellation.

 

Cancellations can be completed via the booking website or via email:

events@nhsproviders.org

 

 

Refunds will be processed after online booking for the event has closed.

 
Delegate information
Registration details will be sent one week before the event.

 

All changes to delegate names, job titles and organisation must be made two weeks prior to the event. Unless you specify when booking, you will be added to the delegate list that may be circulated to conference delegates and exhibitors. After this time changes will not be reflected in the delegate list. 

 

Amendments to delegate information can be made at the registration desk at the event.

 

Delegate substitutions are possible, changes can be made through the booking website or by email.

 

There may be a photographer and sessions may be recorded at the event, photographs and videos of delegates may be used on future marketing materials. If you do not want your photograph to be taken or used in this way please notify a member of staff on site.

 

Programme details are correct at time of going to press. We reserve the right to make changes where necessary.

 

 
Data protection
If you opt in during the booking process, we will include your personal details on the delegate list which may be given to delegates,

sponsors,

and exhibitors. The delegate list includes name, job title and company information but not contact details.

 

Your delegate badge will contain your personal details such as your name, job title and organisation, if

you choose to be

scanned by an exhibitor your information will be shared with them. 

 

During the online registration process, we will also request authorisation to share delegate personal information such as name, organisation, dietary requirements with the venue and/or

other

suppliers

at

the conference.

 
accommodation
We have negotiated specially selected rates with our hotel partner. The accommodation on offer is all located close to the venue and offers a range of discounted rates.
Having trouble accessing the link? Download the hotel list and booking form and secure your place today.
Exhibitors 
We would like to thank our exhibitors and sponsors for joining at this years Annual Conference and Exhibition 2022. If you would like to learn more about the products and services that they offer to NHS trusts, do view their profiles below and get in touch if you would like to learn more. 
Paper minimal conference
Sustainability has never been more important to us at NHS Providers. That's why we've taken the decision to go paper minimal for this year's annual conference and exhibition. Harnessing the power of digital, from interactive documents to QR codes, we believe that this is the right decision for us as an organisation to head towards and to support delegates to get the most out of the conference.
However, we are aware that many people still prefer printed materials at events so that is why we will have a small number of printed documents for those delegates that would like them.
If you are an exhibitor and would like to find out more about what other promotional opportunities are available, please contact Commercial Partnerships Manager, Roberta Henry.
COVID-19 Safety 
We understand that some delegates may still be uncomfortable attending a face-to-face event and our number one priority is to ensure that everyone feels safe at our Annual Conference and Exhibition. Please read the COVID-19 secure information provided by the venue here and find out what measures have been put in place to help keep you safe.
Contact our dedicated events team if you still have any concerns or questions and we will do our best to help.
Contact us
To find out about getting involved in the programme, becoming a speaker or sponsoring or exhibiting at this year's annual conference, please contact our events team by emailing events@nhsproviders.org